Tim Tebow just can't seem to put down regular roots in the NFL. At the height of Tebow fever, he did two consecutive years with the Denver Broncos, after which he was transfered to the New York Jets for a year of benchwarming. Now he's reportedly signing with the New England Patriots, and if the poor kid thinks his butt got numb with the Jets, then he has no idea what's coming. With a quarterback like Tom Brady, how can Tebow ever hope to set his feet on the astroturf?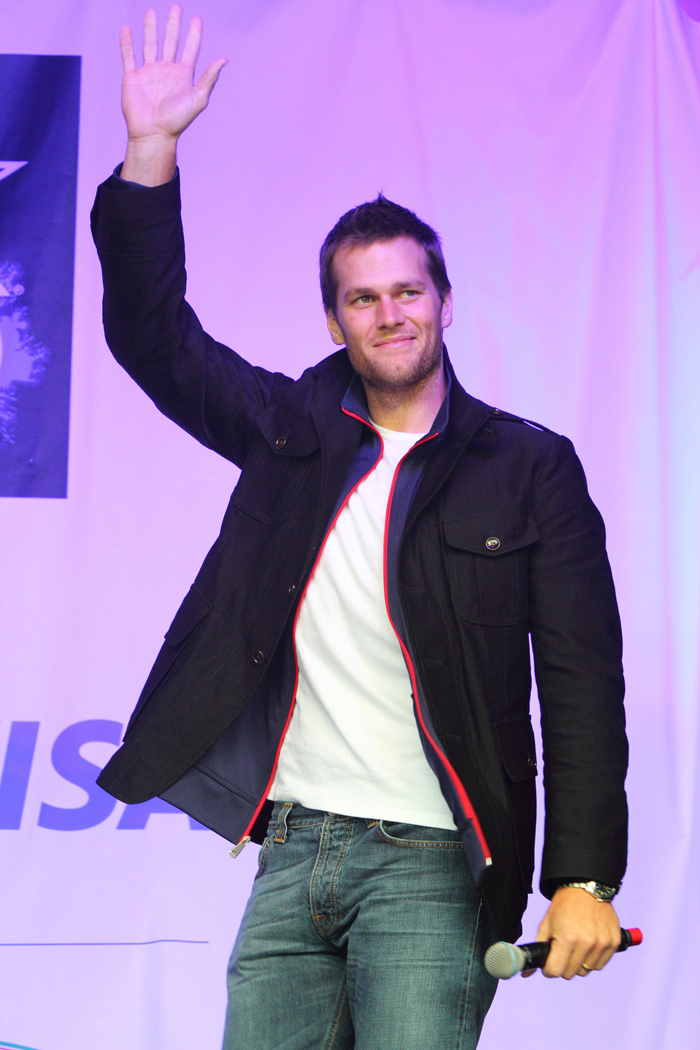 This a very strange move indeed for both Tebow and the Patriots. I don't claim to know much about football, but the moment that I finally paid enough attention to realize that Tebow can't even properly throw the ball was when the Broncos were getting righteously creamed by the Patriots a few seasons ago. Tebow's talents definitely don't match up to his notoriety as a media thunderbolt, and I've gathered that the problem with Tebow's continued existence as a sought-after catch is that he's more of a personality than a football player. His skill level cannot surpass the fact that he's become a punchline, a a tabloid fixture, and a beefy GQ spread. He honestly seems like a nice guy, but it makes no sense at all why the Patriots would want him. Since we are a gossip site (and not ESPN), here's the scoop from People, of course:
Third time's a charm?

After mixed results in stints with the Denver Broncos and the New York Jets, Tim Tebow is about to sign with his third NFL team, the New England Patriots, sources tell ESPN.

The 2010 Heisman Trophy winner, 25, is expected to compete with Ryan Mallett for the job of backup quarterback behind Tom Brady.

He is expected to join the Patriots at their minicamp Tuesday.

The Jets released Tebow in April after drafting highly rated quarterback Geno Smith. Tebow had a disappointing season in a marginal role with the Jets following two years with the Broncos. In 2011, he led Denver to the playoffs after several unlikely comeback wins.

A devout Christian, Tebow has something of a cult following due to his faith, which he credited for his spectacular success at the University of Florida.

He is also among the most scrutinized NFL players off the field, with intense interest in his personal life.
[From People]
Sadly, this will not end well for Tebow. The point could be made that Brady is a bit of a famewhore (hell, he's enjoyed his own tabloid exploits and married the world's highest paid supermodel), but Brady earned his keep and proved his talent before that all went down. Tebow's going to end up frustrated and warming a bench all season, and then he'll probably transfer to another team after a season or two. Oh well.
Meanwhile, is anyone else curious about what Gisele Bundchen thinks of this new development? You know she has an opinion, but I would be willing to bet that Tom's already asked her to keep her mouth shut on this matter.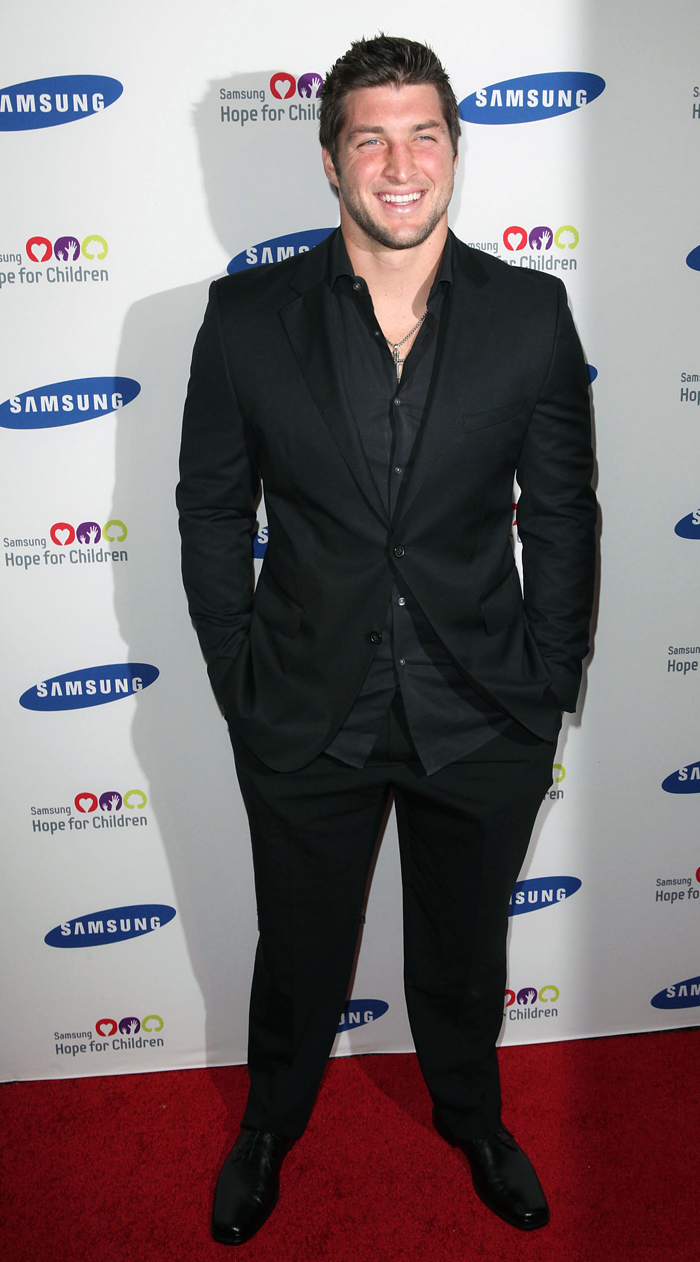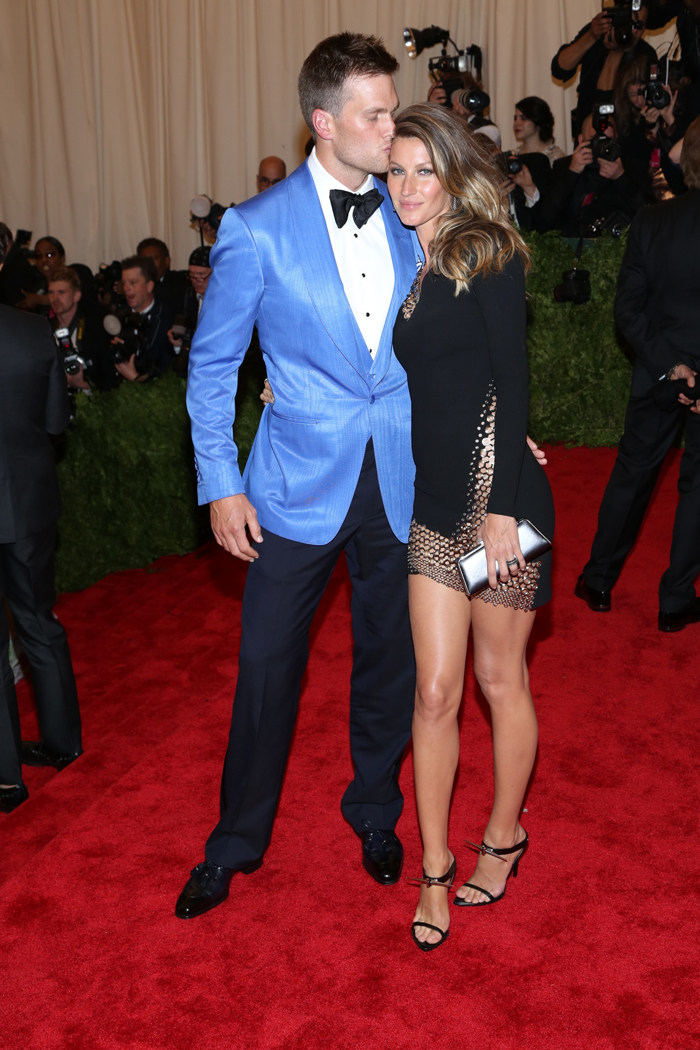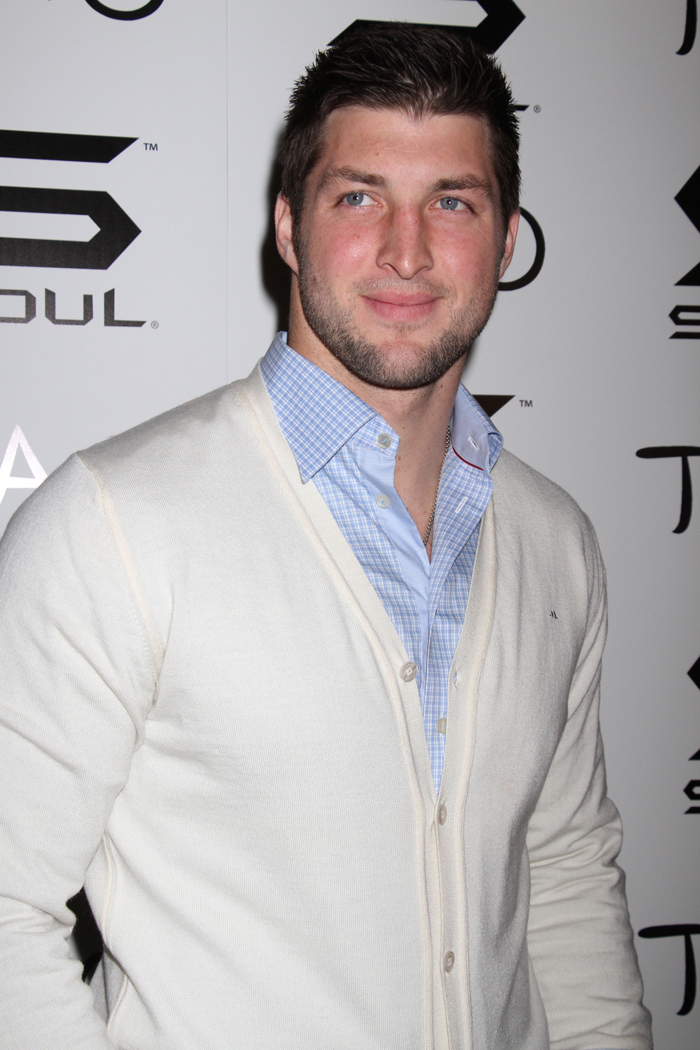 Photos courtesy of WENN
Read the rest here:
Tim Tebow signs with the Patriots, is the team big enough for him & Tom Brady?