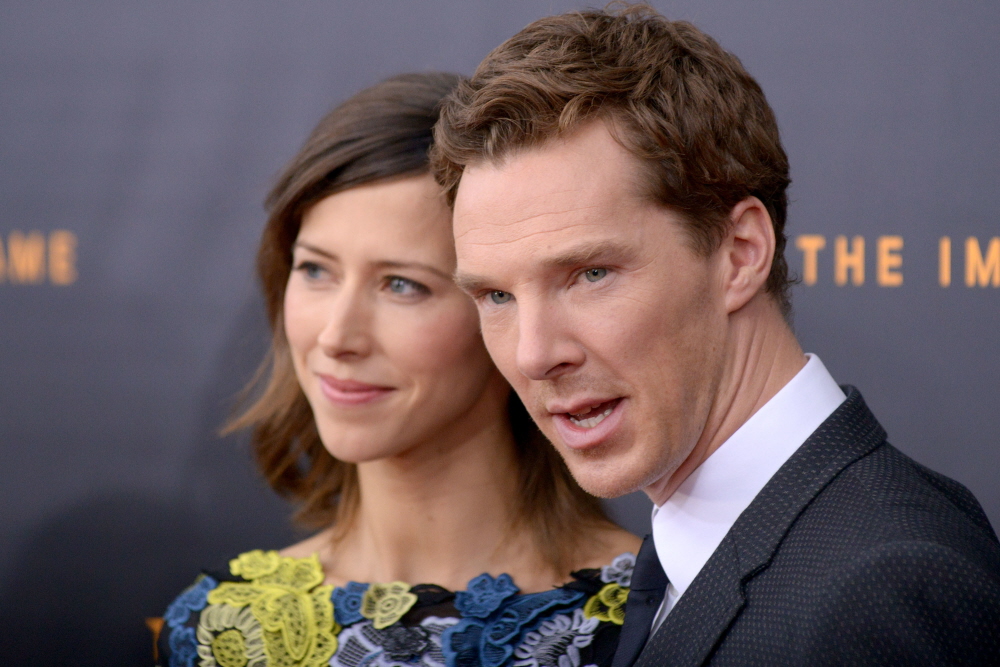 This year, I'm thankful that the world has been fully and utterly 'Batched and that so many people are now "in" on the Otter King aka Benedict Cumberbatch. I'm also thankful for Cumby's Oscar campaign, because the past month of gossip would have been pretty dead without it. But I also hope – for his sake and for mine – that Benedict tones it down. Soon. He is this year's Jennifer Lawrence/Anne Hathaway. He is everywhere. He is oversaturated. Take this Hello Magazine interview – I believe Benedict really spoke to Hello, but I had to check some of these quotes to make sure that they weren't duplicates from his People Mag interview. There are some similar quotes, for sure, but I think Benedict literally has talking points that he tries to "hit" in all of the magazine interviews. Some highlights:
On his engagementIt's an amazing thing to find somebody you love. It's amazing to find somebody you love at all, let alone somebody who loves you back and to the same degree. And if that is amazing, well, considering how busy both Sophie and I are, it's a minor miracle that we met each other at all in the way we did. To have Sophie in my life is something I am incredibly grateful for and very excited about. It's a bit of a golden moment for me right now and I am loving it. I think I'll be having a very private moment.

Does Sophie need to worry about the legendary Cumberbitches?I wish people wouldn't call them that. My fans are incredibly smart and expressive people and Cumberbitches was a name that some of them thought to call themselves early and it just caught on. But what they really are is a bunch of self-regulating, intelligent and determined young people – or if they're not young, they're young in spirit. And by the way, they come from both sexes, too. I'm sure they'll get over my being engaged – they're smart, they'll get used to the idea.

On his engagement announcementI would have done that even if I had not been in this strange, heightened position that I am of being a famous actor. It was really an announcement to my friends and family, because, believe me, as many people as I told after the moment, I couldn't spend all my time on the phone – I had to get back to playing Richard III. So this was, for me, a standard English way of letting people know about the situation and a way of trying to normalise something that is deeply personal to me.

On his busy scheduleIt's been such an embarrassment of riches coming my way that it's been very, very hard to turn down. Which is quite something for me because I am actually incredibly lazy and I love nothing better than to kick back, see friends and family and just go on a few holidays. But it is a crazy schedule I have sometimes and right now is just the most bizarre it's ever been. The next couple of weeks are going to be incredibly busy; to tell you the truth I'm terrified about them.

He quit smoking and is chewing gumI've given up smoking. Although I shouldn't say that, because if I ever have a cigarette again it'll be all over the place. 'Oh, he lied.' But, touch wood, I haven't smoked for a month now and it's really helping. I try to eat healthy, I try not to each late at night – although that's hard right now with the yo-yoing all over the world – and it really helps that I have a lot of great people around me to try to check that I'm doing well.

Is he competing with Eddie RedmayneIt's not a rivalry, it's a friendship. I will be the first person on my feet if Eddie wins any of the prizes he will rightfully be nominated for – I will be front and centre, screaming, clapping and delighting in any accolade that is thrown his way. People can try to whip it up between us all they like – Eddie and I will just stand back and laugh at you all.
[From Hello Magazine, print edition, December 1, 2014]
I think Eddie and Bendy used to be quite friendly, with Eddie as something like a little brother. But I think Benedict was and is afraid that Eddie might be running a more effective Oscar campaign.
As for all of the engagement stuff… God, Benedict. Just… STAHP. How many times did he use the word "amazing"? Let's unpack it – "It's amazing to find somebody you love at all, let alone somebody who loves you back and to the same degree." Maybe Sophie is super-private and very self-contained, but I'm not really getting a "demonstrative loved-up" feel from them. Their relationship/engagement really does feel like two cold, posh English people deciding to settle down into a marriage of convenience. But I was complaining about how he was treating Sophie (in the press) as simply an extension of himself, so at least he's now referring to her as her own person. "And if that is amazing, well, considering how busy both Sophie and I are…" Is she working now? I'm really asking.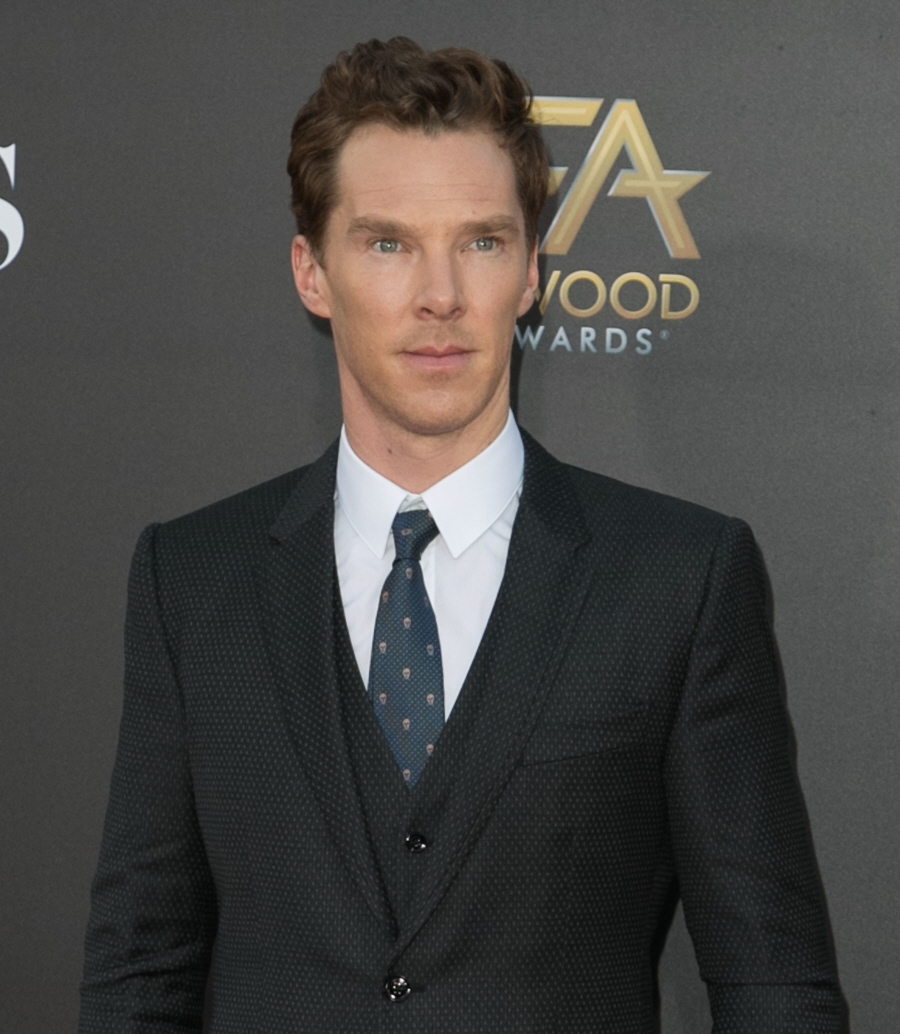 Photos courtesy of WENN.
Visit link:
Benedict Cumberbatch: Sophie Hunter 'loves me back to the same degree'