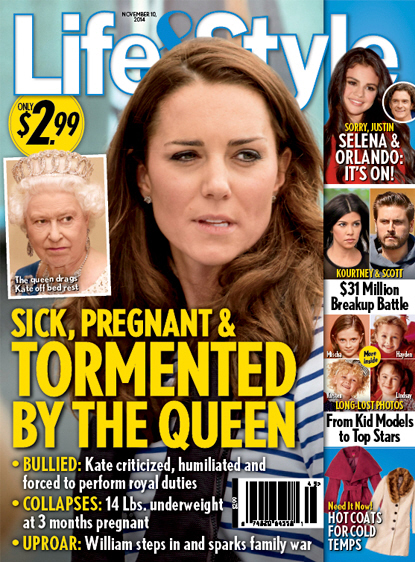 Last week, Duchess Kate did three public events in three days. Those were her first public events since August, and the first since her second pregnancy was announced. People joked about how Kate was working her fingers to the bone by attending fancy galas, but according to Life & Style, the Queen was not amused. Allegedly, the Queen ordered Kate to get back to work because… the Queen is awesome? Because the Queen is 88 years old and she manages to do hundreds of public events a year with no whining? Some highlights from the cover story:
Kate Middleton may be back to work following her bout with hyperemesis gravidarum, an acute form of pregnancy-related morning sickness, but according to a new report, the expectant Duchess of Cambridge was not ready to return to public life. Life & Style magazine is reporting that Middleton was "bullied" into resuming her royal duties by her grandmother-in-law, Britain's Queen Elizabeth II.

Despite Kate's illness that required weeks of medical attention for severe dehydration, sources claim that Queen Elizabeth, 88, "commanded" Middleton, 32, to return to her duties earlier this month. The report follows Middleton's first public outing to the Royal Garden Hotel in London on Oct. 21, weeks after the palace announced her second pregnancy Sept. 8. The outing also came just one day after the the Clarence House confirmed that Middleton, due in April 2015, was still being affected by the pregnancy illness.

"The queen has been unimpressed at the amount of official business Kate has missed out on. She feels enough is enough, duty comes first and it was time for Kate to step up to the plate," an insider told the magazine in their Nov. 10 print issue.

According to the magazine, the monarch, who worked during her own four pregnancies, felt strongly that Middleton must follow suit. "Elizabeth's pregnancies were easy compared to Kate's so she doesn't understand just how bad Kate's been feeling . Queen Elizabeth has a very strong work ethic and has hardly had to cancel any royal duties during her lifetime due to ill health. She will always put work first and believes Kate should be doing the same," a source said.

While Middleton did return to work last week after canceling several high-profile appearances including her first solo trip to Malta last month, she is still reportedly suffering from the effects of hyperemesis gravidarum. "She has been feeling absolutely horrific," said an insider.

According to the tabloid, her decision to work while ill has her husband, Britain's Prince William, concerned. "William actually feels like she should have more bed rest, even if it's against his grandmother's wishes," a source said.

While Middleton appears to have heeded the queen's rumored demands, the magazine notes that "Kate doesn't have much of a relationship with the queen," citing a "royal insider."
Life & Style also claims that the Queen is "downright rude to Kate's family," and the Queen has "bullied" Kate over her Marilyn Moments, and "still thinks of the Duchess as a commoner." For what it's worth, Gossip Cop's palace source says none of this is true. But it FEELS truthy, doesn't it? I tend to think Kate aims to please William and Charles, and if they're fine with her staying at her parents' house and barfing for months, then that's what she's going to do. It also seems truthy that the Queen wouldn't understand Kate's coddling. The Queen has always been a workhorse, even to the detriment of her family life. Oh, and I hope the Queen is saying something to Kate about all of the Marilyn Moments. Someone needs to say something!! For the love of God.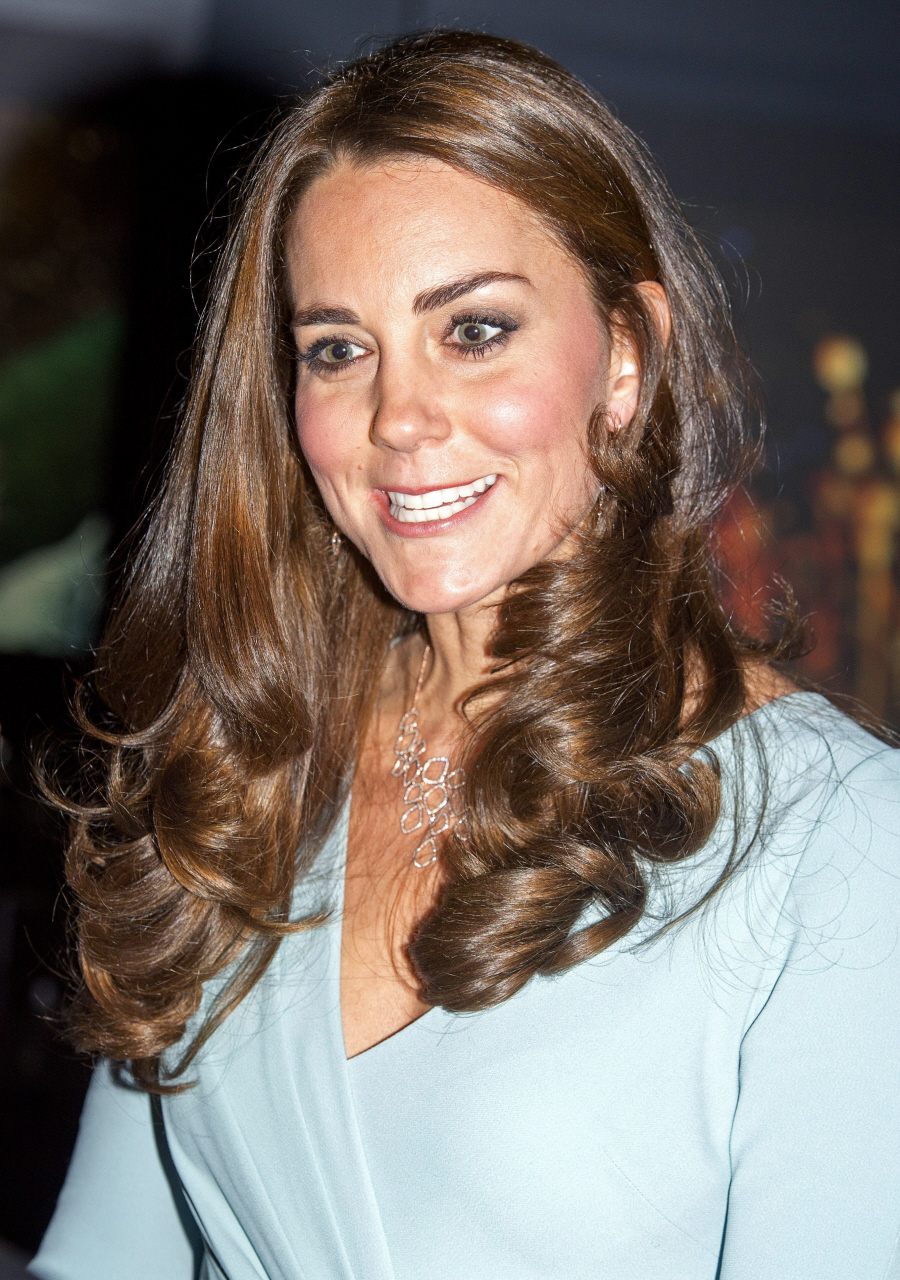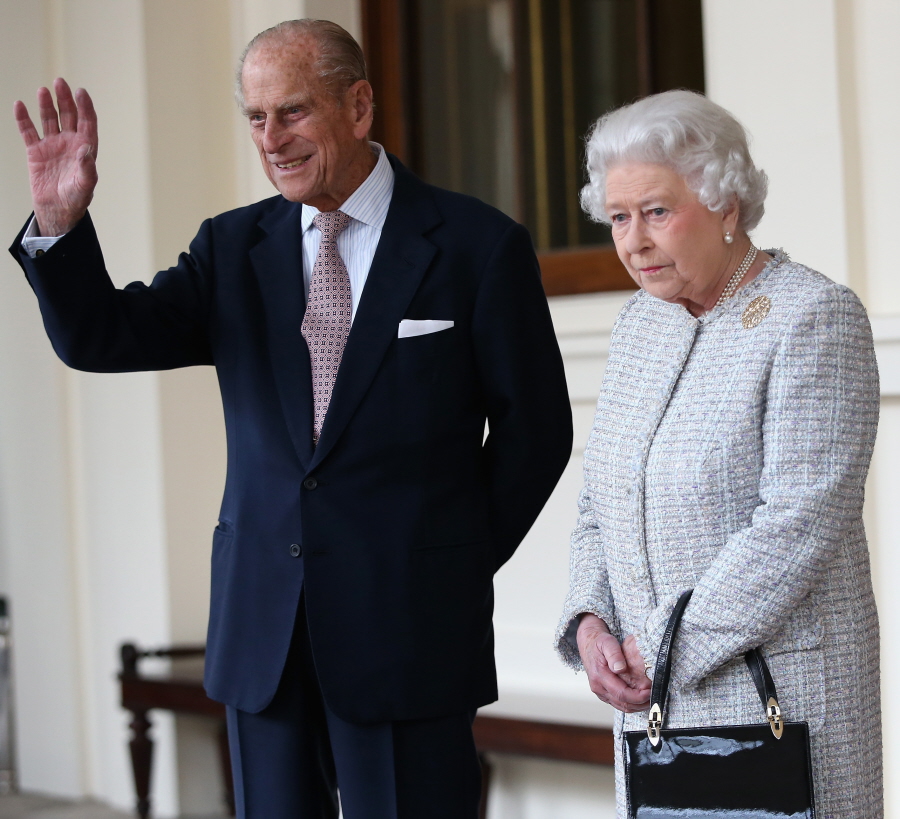 Photos courtesy of WENN.
See more here:
L&S: The Queen is 'unimpressed' with Duchess Kate, 'enough is enough'