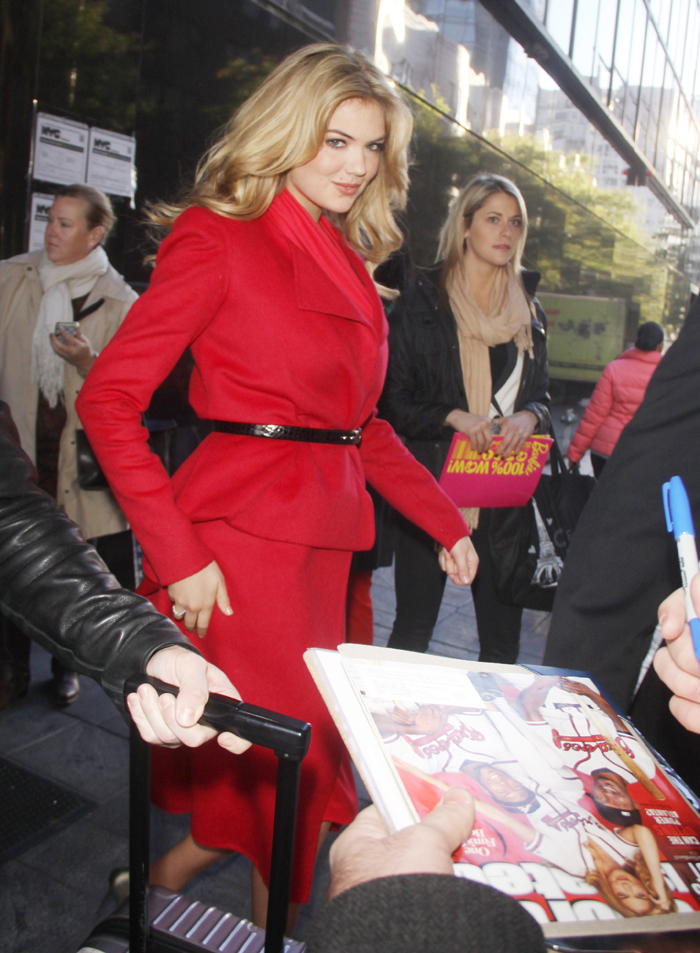 Kate Upton is famous for her figure, particularly her rack. Men love her enormous assets, and women (many of them, anyway) love that Kate is bringing a slightly fuller figure to fashion magazines. Kate hasn't ever said much about her own rack — until now, what really needed to be said? Now she's complaining a little about the assets that made her famous. Kate reveals that she's always wanted smaller ones. Every day of her life, she's wanted to wear spaghetti straps without busting out. She drops the "grass is always greener" cliché, but it's true! Most women that I've talked to would prefer to have the opposite of their given chest size. Kate appreciates what her rack has done for her career, but she'd still like to take them off after work. If only that was possible:
They're two of the biggest stars in fashion, double-billing on the covers of Sports Illustrated, Vogue and Vanity Fair and lusted over by countless admirers – still, Kate Upton can't stand them.

"I wish I had smaller boobs every day of my life as I love to wear spaghetti tops braless or go for the smallest bikini designs," the supermodel and actress tells Britain's The Sun on Sunday.

"Every single day, I'm like, 'Oh, man, it would be so much easier,' especially if people didn't constantly bring them up," she confesses of her two biggest assets.

At least twice a day she wishes she were smaller up top, Upton, 21, admits. "But the grass is always greener, as they say!"

If only they were a little more like . . . earrings, the covergirl muses of her natural-born 34-D's.

"If I could just take them off like they were clip-ons."

Upton is making her "serious" acting debut with the upcoming The Other Woman, and she cites Cameron Diaz as possessing the ideal physique.

"In my eyes, Cameron Diaz has the perfect figure," she gushed.

In the film, which opens April 25, Upton, Diaz and Leslie Mann play three women who bond over a plot to take revenge on one man who cheated on them all.

And while Mann, 42, plays a grounded, devoted housewife and Diaz, 41, plays a tough Manhattan lawyer, Upton plays a flirty, ditzy blonde.

It's not typecasting, insists Upton, who has already won rave reviews for her intelligence and acting chops from her much older co-stars.

"I think it's funny to act like a dumb blonde. I know that's not the case so why not play on it?" she tells The Sun.

"But I actually don't look at my character as dumb," Upton adds. "I think of her as young and naive, like I was once."
[From Page Six]
Like it or not, Kate's livelihood is directly tied to her chest size. She's made her name upon her glorious rack, so it must be bittersweet for her to wage a daily mental battle with their existence. Maybe she can save up enough money for retirement over the years and then get a reduction? If that's what she wants. She could change her mind before then.
Kate's attitude about her girls is not unusual. Since we're on the subject, I have an odd, chest-related predicament of my own. My rack is the first place that I lose or gain weight. They've been a 38D, a 36B, and everywhere in between. They fluctuate in size depending on hormones, stress, or where I'm at in a training cycle. It sucks to have to keep a variety of bras and tops on hand depending on what these damn things want to do. Please tell me about your own size-related boob problems and make me feel better.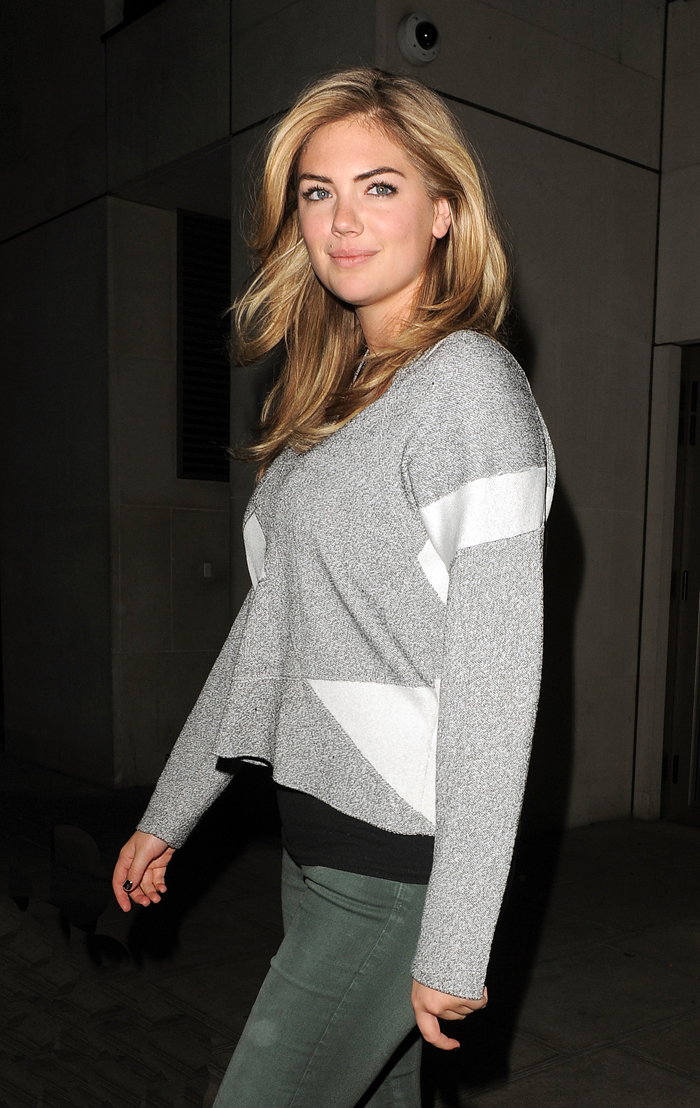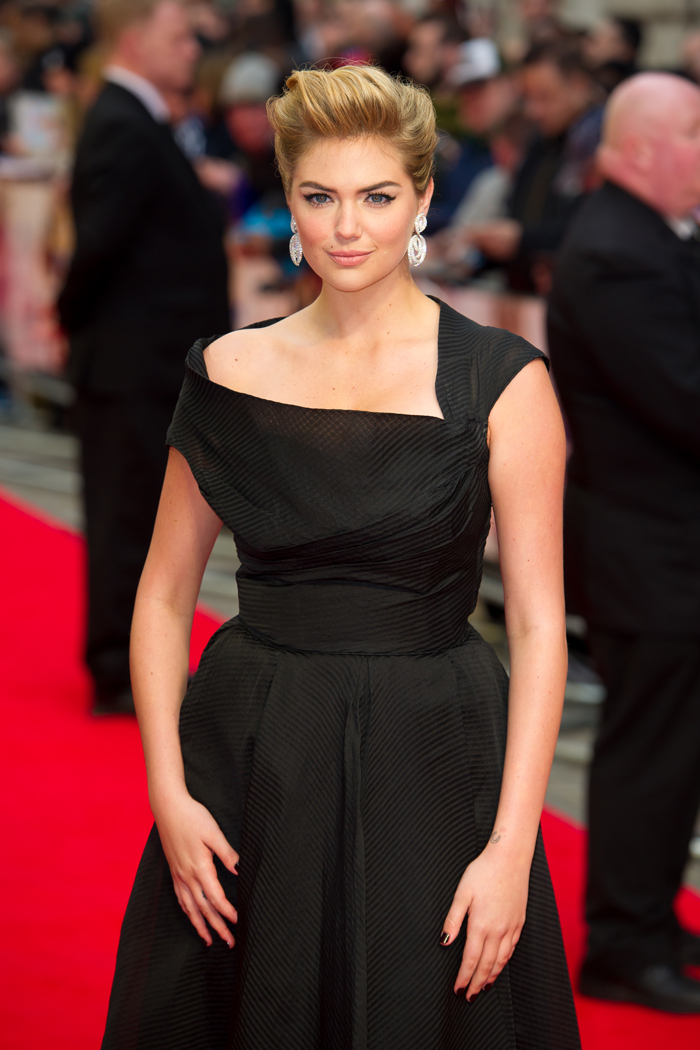 Photos courtesy of WENN
Read more:
Kate Upton: 'I wish I had smaller boobs every day of my life'