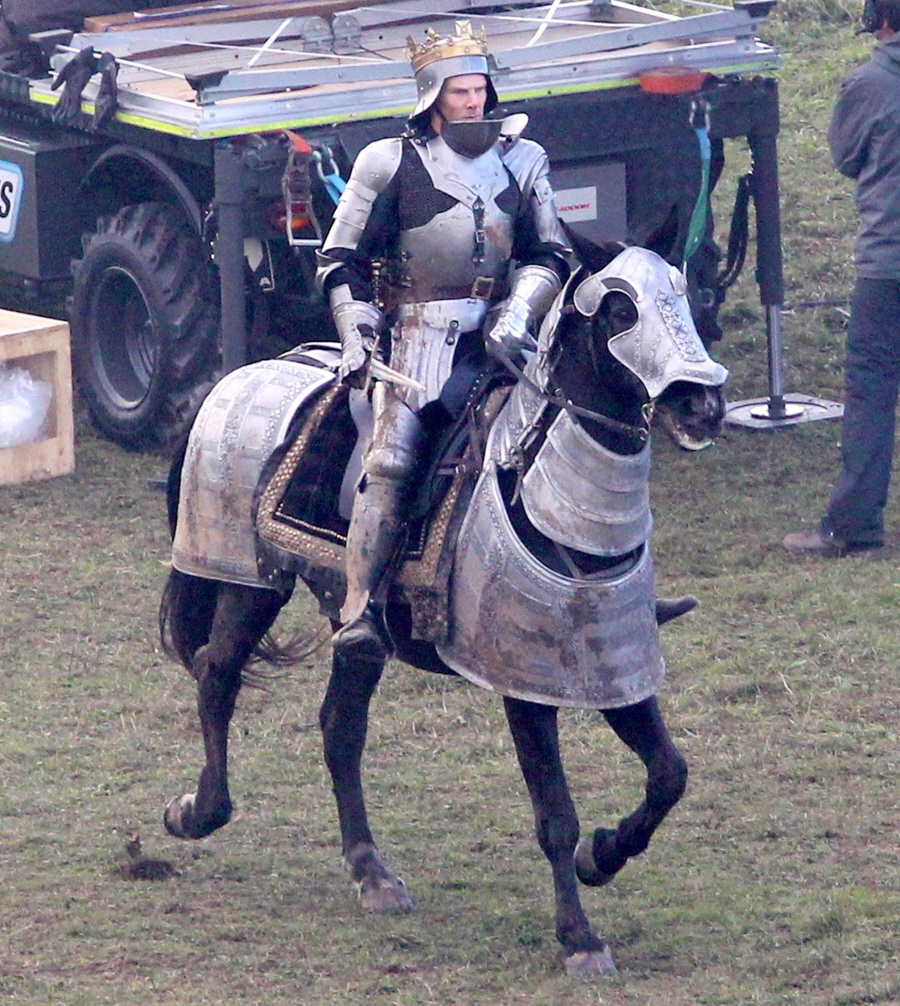 Here are some photos of Benedict Cumberbatch filming The Hollow Crown on October 9th. These photos were only released yesterday and I missed them completely! So enjoy. Our Cumberbatch in armor. With a bad wig. And a horse. I feel sorry for the horse, actually. I know there are horses that enjoy trotting around in armor and such, but… yeah, I feel sorry for the horse. The horse is wearing armor and carrying a heavy, armored man.
In other Cumbernews, The Imitation Game doesn't come out in the UK and US until November, but Benedict is already doing some advanced promotional work on TV. He's just been added to this week's Graham Norton Show, which films on Friday, I guess. The other guests will be Miranda Hart, Timothy Spall and Maroon 5. Benedict and Graham Norton seem to get along very well, and whenever Benedict has a big project to promote, he usually does Norton's show. I think this will be Benedict's third time? And usually the Cumberbitches come out in full force!
Oh, and there have been sightings of Cumberbatch in Edinburgh. It's something to do (maybe) with the secret girlfriend Sophie Hunter? I have no idea. But I'm kind of over the secret girlfriend speculation, you guys. I think Benedict is dating Sophie Hunter and they're just being discreet about it. It's not the end of the world and there's no reason to stalk his every move because of it.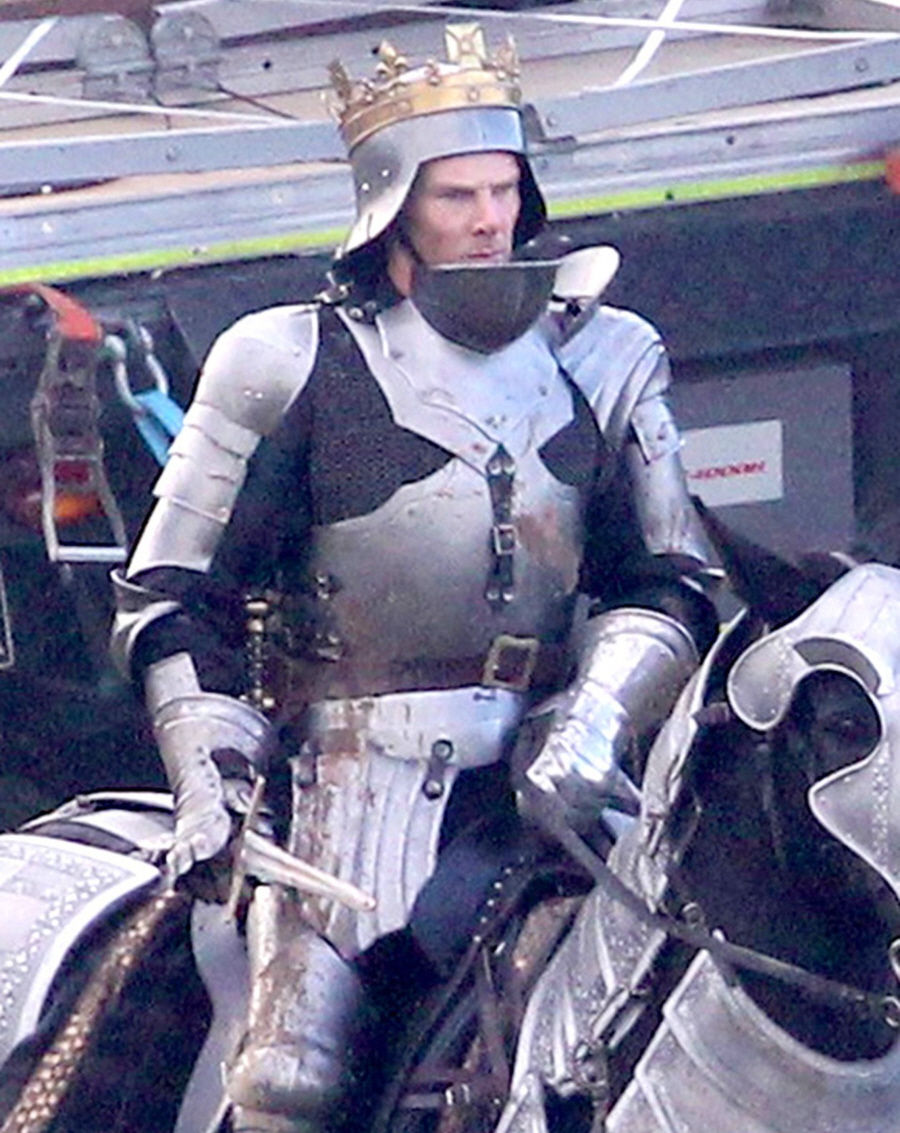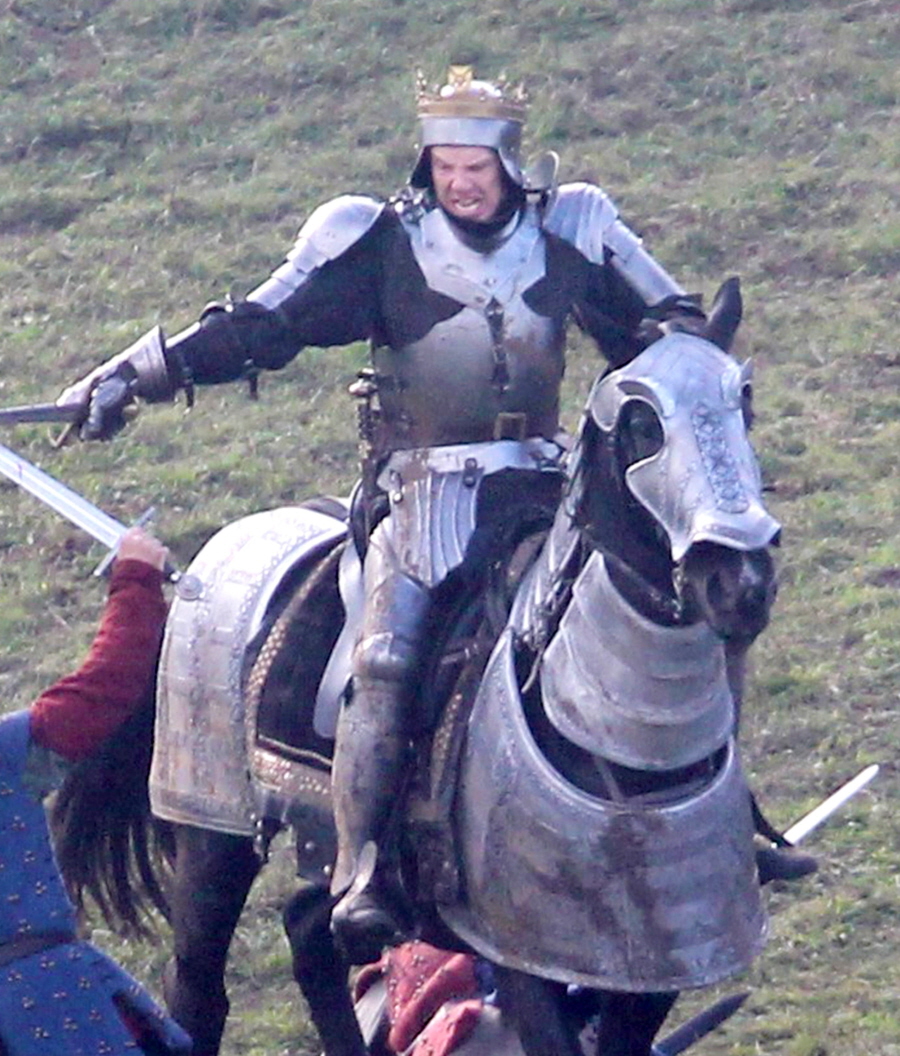 Photos courtesy of Fame/Flynet and WENN.
See the original post here:
Benedict Cumberbatch films 'Hollow Crown' in armor: hot or not?