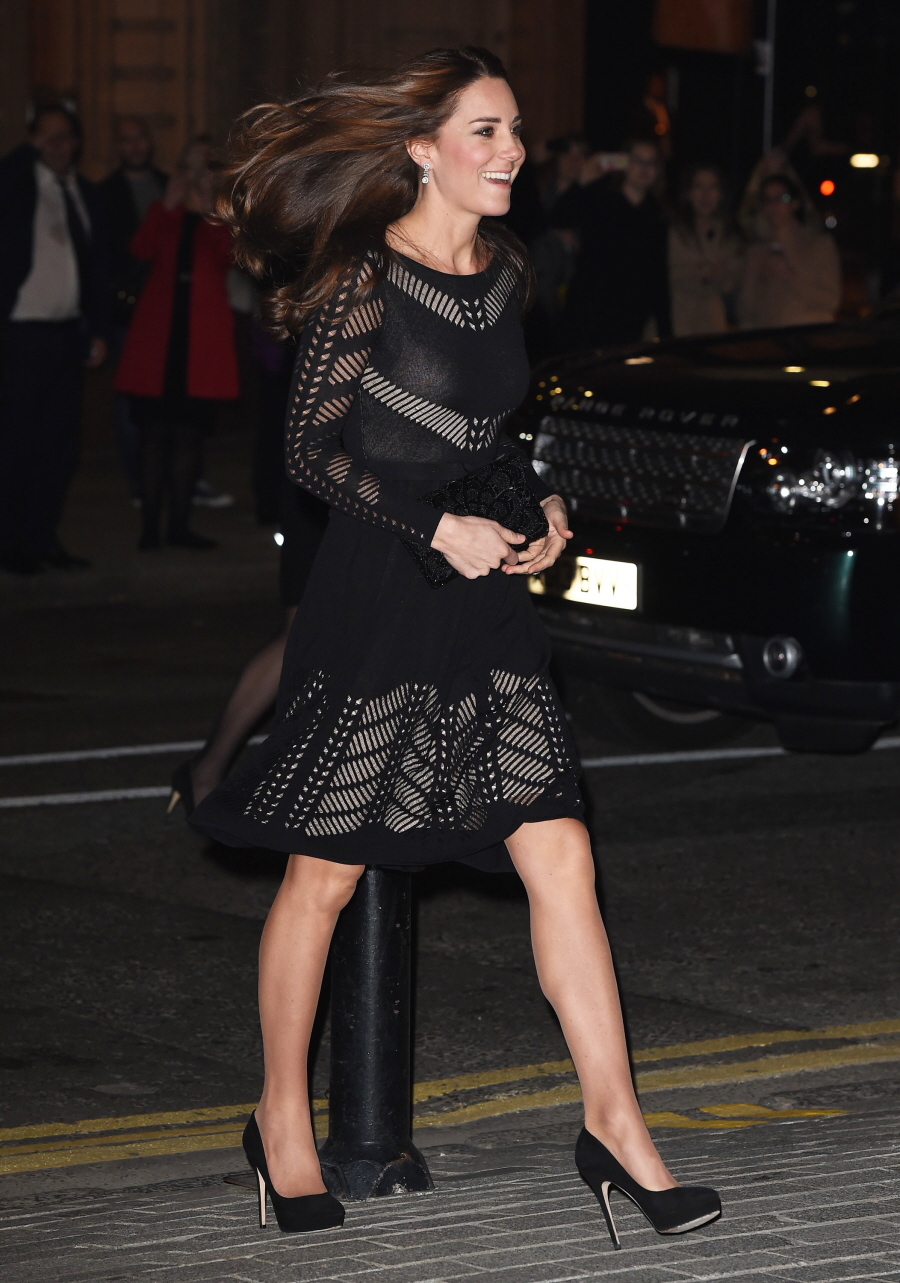 I feel like Duchess Kate is already carrying her second pregnancy much differently than her first. When she was pregnant with Prince George, it felt like it was well into her second trimester before she started to "look pregnant" all over. But with this pregnancy, I can already see it on her face. That's not a bad thing at all – a little extra weight all over makes her look younger, like a knocked up teenager (with an addiction to her mom's eyeliner). This is the Kate that won William's heart at university: the girl with an athletic, healthy-looking build.
Anyway, these are photos of Kate attending the Action on Addiction Autumn Gala in London last night. There wasn't much advanced notice on this appearance, which is weird because Kate's people were going overboard announcing her future schedule just a few weeks ago. And I will give her props for showing up for one of her patronages. She became a royal patron of Action on Addiction in 2012. Her work with the group is sporadic (she hasn't done any work with them all year that I can tell), but Kate does love a gala, doesn't she?
As for the dress and styling… it's not the worst, not the best. The dress is Temperley. I always wish Kate wore more Temperley because Alice Temperley seems to tick off a lot of boxes for a British duchess: Temperley is young, English and female and her designs are consistently girly, feminine, lacy, frothy and yet somewhat simple. Kate seems to favor crochet, lace and anything delicate-looking. So I'm sort of mystified why she A) doesn't wear more Temperley and B) chose this dress which is hardly representative of the bridesmaid-y dresses that Temperley usually designs.
I do like that Kate wore black though. Don't ask me why, I don't know. I wear a lot of black so maybe that's why. It's kind of a no-no for royal women to wear black unless they're attending a funeral, although Diana broke that rule a lot. My least favorite part of this look: Kate's hair flapping around. Pro-tip: if the event is described as a "gala," please pull your hair back.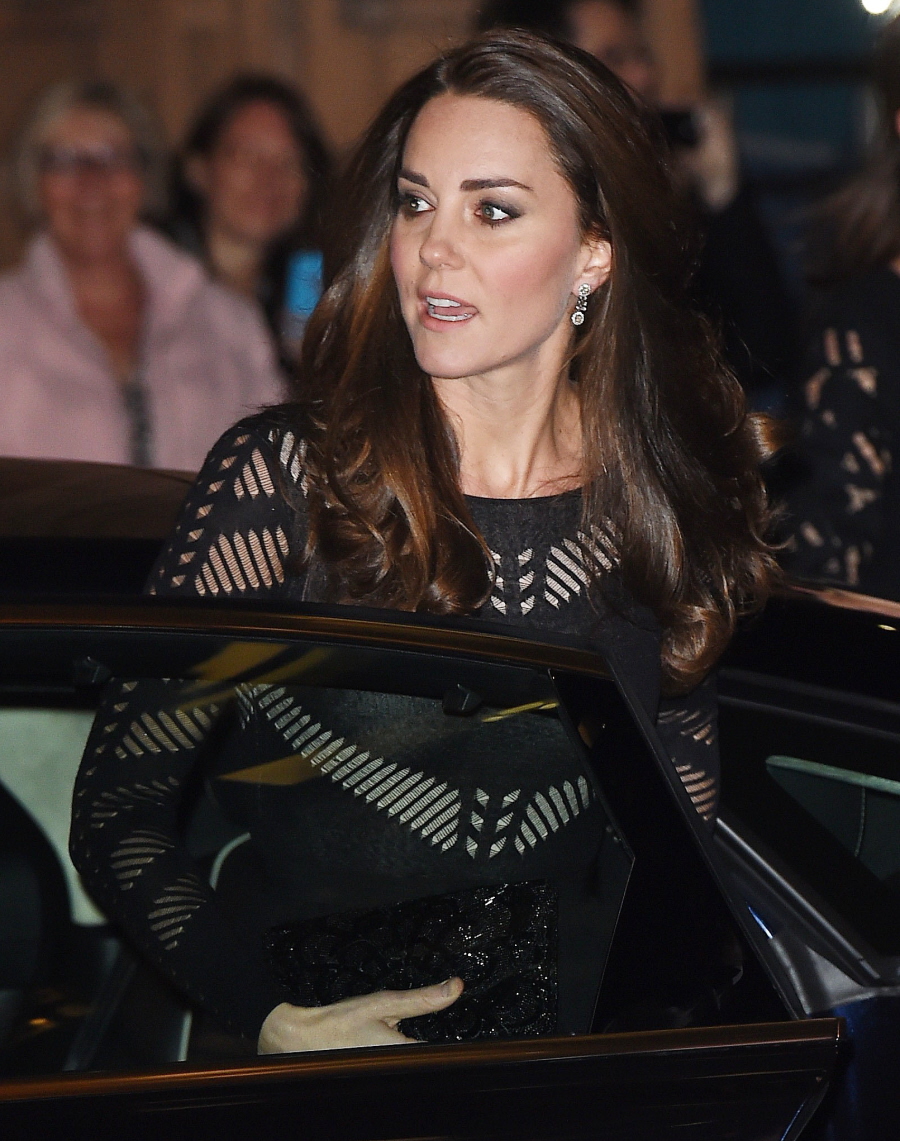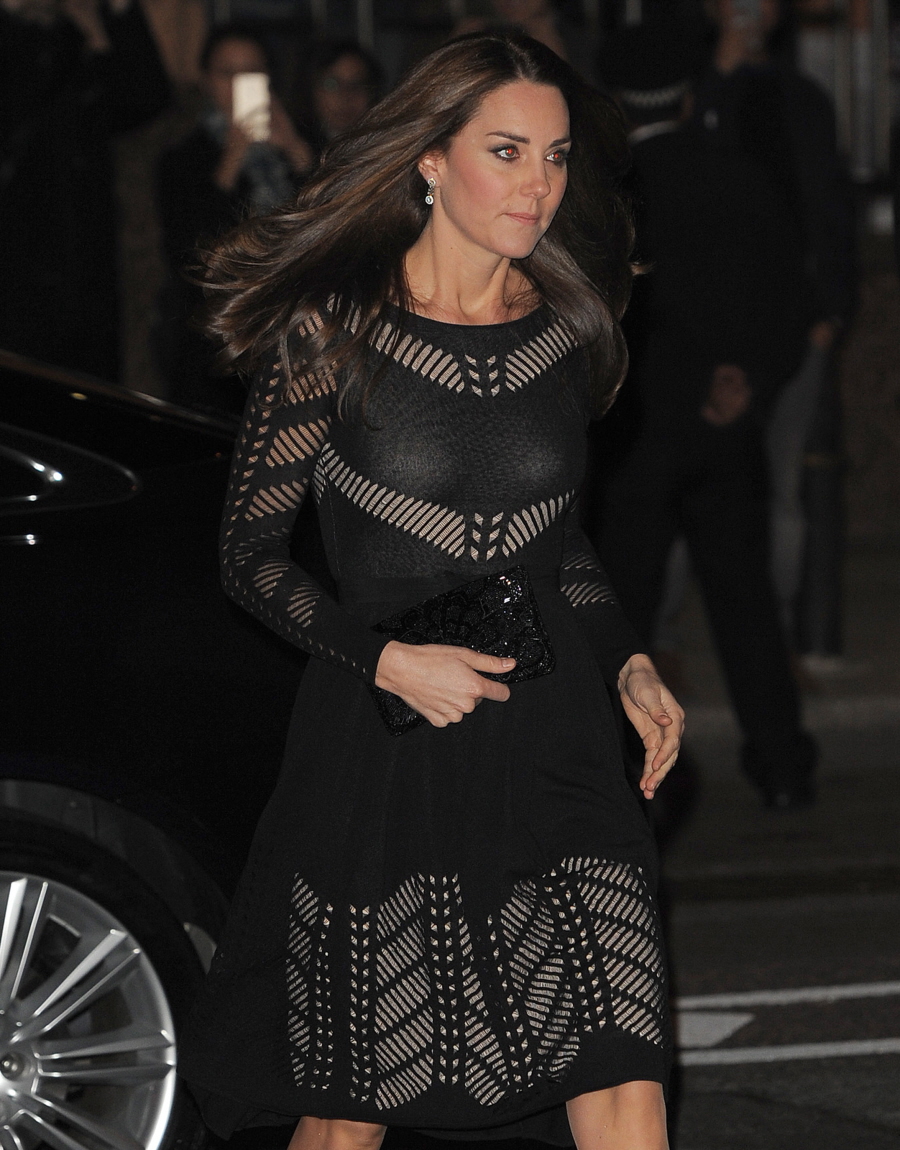 Photos courtesy of WENN, Fame/Flynet.
Continued here:
Duchess Kate in black crocheted Temperley for a London gala: pretty or bland?