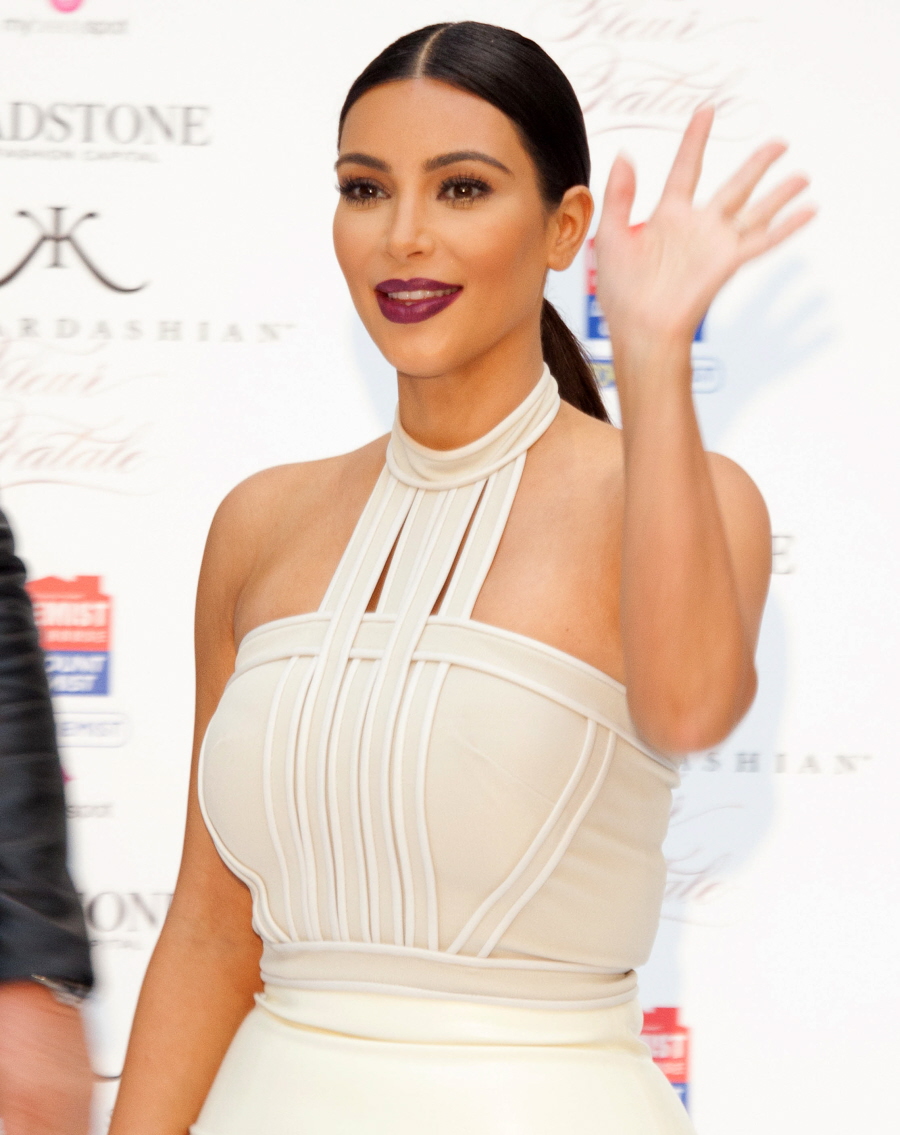 Hey, let's just be happy Kim Kardashian isn't wearing latex in these photos. These pics are from Kim's second promotional photo op in Melbourne, Australia to promote her Fleur Fatale perfume. Kim was at the Chadstone Shopping Centre. I have to give her credit – Kim never minds doing mall appearances. She's built her career on mall appearances (and a sex tape). Her look here: a David Koma top and Atsuko Kudo skirt. While in Australia, Kim also did another interview, this time with 2DayFM's Breakfast show. Some assorted quotes:
Kim on whether Lucifer's Homegirl knew about her Paper Mag shoot: "She does [manage me], but I'm pretty in control of my career. Everyone thinks she's this mastermind and tells us what to do and where to go. She was actually in Paris with me and I had dinner with her right after the shoot, and I'm pretty private about the stuff that I do until it comes out. So I told her I did a shoot and I was like 'Just wait until it comes out — you'll see!'"

Kim thinks Kanye is super-shy: "He's so sweet. He's so shy. Swear to God! I am way more outspoken than he is. I think in public he always does what he wants to do and he always stands up for what he believes is right and he's taught me that. He taught me like, 'Just what do you believe? Forget what anyone else is really thinking. If you love it, that's what's important. Stand by your decision — and own it."

On her post-baby body: She thinks she has "an even better body after having the baby than I did before…and I'm very confident about that," she added, noting that her recent nearly-naked spread "was just a little token before I have to go through it [pregnancy] again."

She likes having "an even curvier body" after giving birth but: "I had a few medical difficulties so I think that might have contributed or in my mind I'm saying that contributed…maybe it was the 10 boxes of Krispy Kremes I would eat all the time, so I'm going to try to control that."
You know what? I feel her about the Krispy Kremes. Usually I'm just a chocolate person and I can just stop at one mini-candy bar to satisfy my sweet tooth. I can bypass cakes and pies and most pastries too, but for the past two weeks, I've been buying Krispy Kreme donuts. I eat one a day as a "treat". And they are crazy-good. I need to stop!!
As for the rest of her words… I can't. You can't tell me that Lucifer's Homegirl doesn't know every single detail about one of her girls taking off her clothes. Kris is the biggest pimp out there. Kris was the one bullying Kim into posing for Playboy, for goodness sake. And Kim thinks she has a better body now? Okay. If she thinks that, God bless. And for the love of God, Kanye is NOT shy.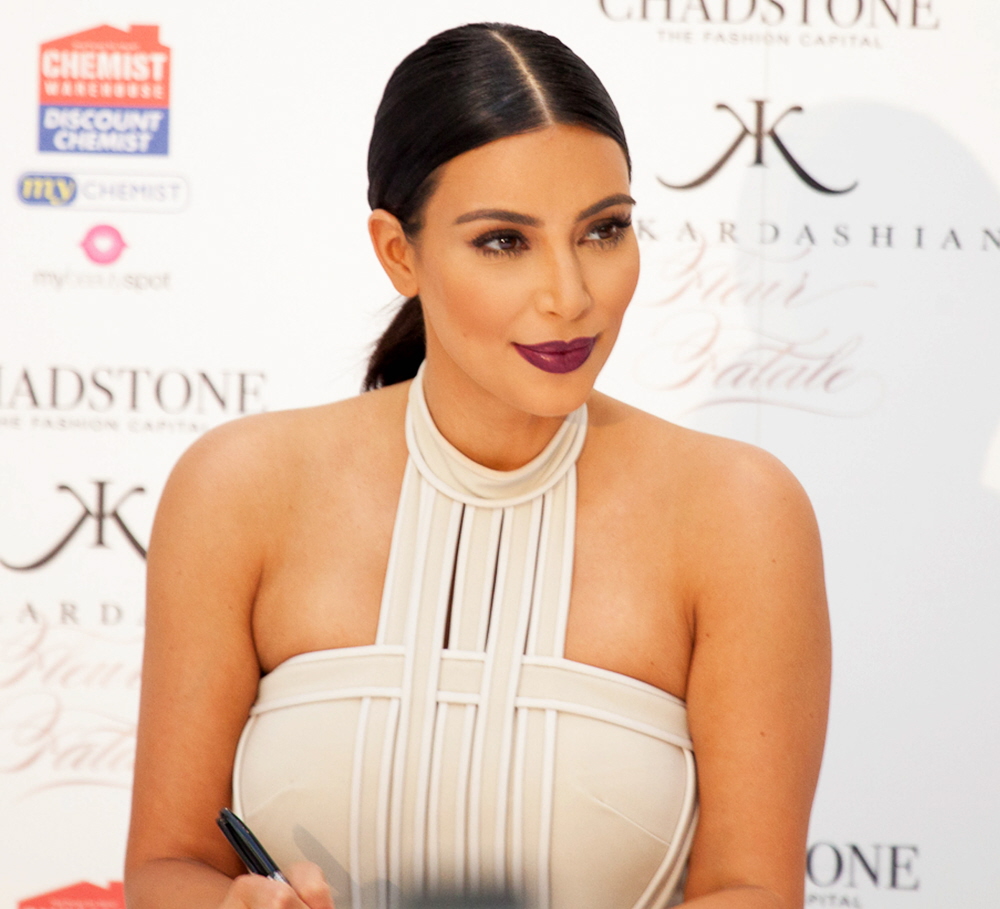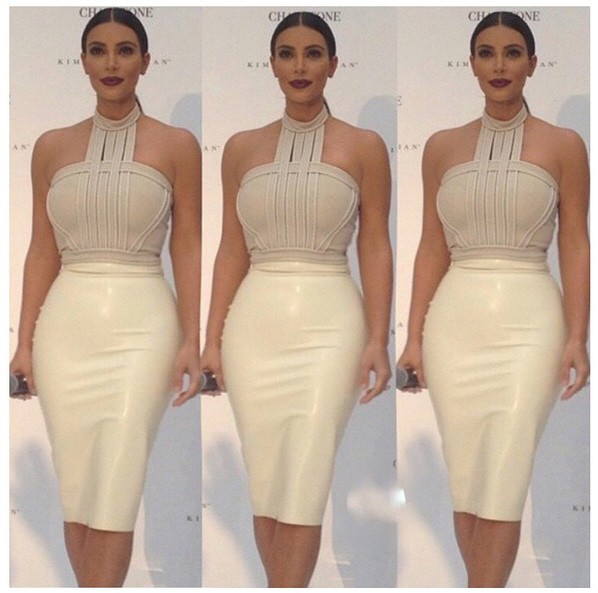 Photos courtesy of Fame/Flynet and Kim's IG.
Here is the original post:
Kim Kardashian thinks she has 'an even better body after having the baby'