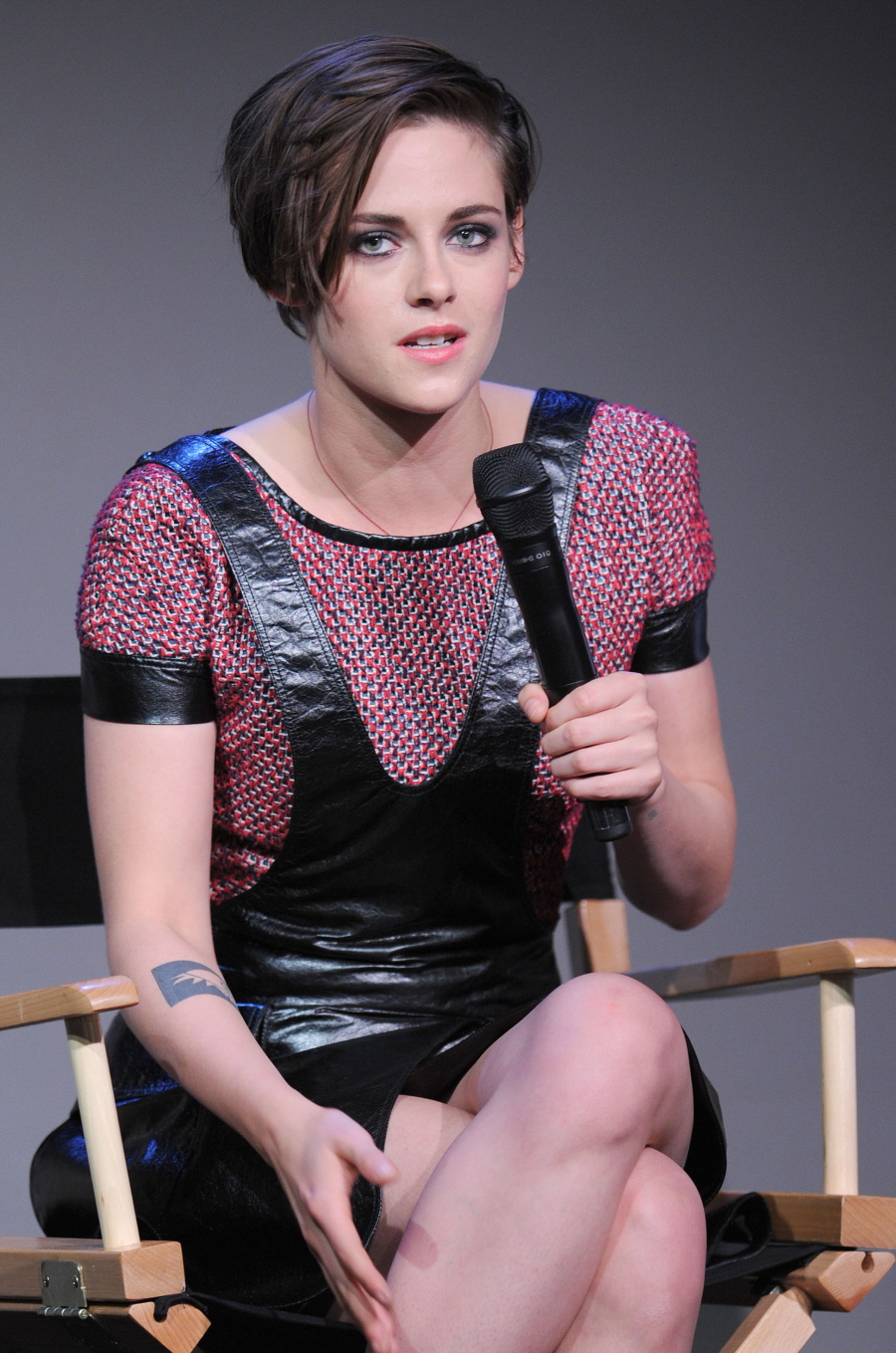 Kristen Stewart got pap'd so much in NYC last week, I didn't even get the chance to use all of the new photos of her. So here's a hodge-podge of K-Stew pics from the last week. Enjoy! Kristen managed to avoid being pap'd with Nicholas Hoult, even though he came out to her NYFF premiere and after-party – they were reportedly pretty tight at the party, so take that however you want. Kristen also sat down with The Daily Beast for a lengthy interview about Camp X-Ray last week (it was published on Saturday). You can read the full piece here. Most of the conversation is about Gitmo and the politics of Gitmo and terrorism. Kristen also talks about the people who think she cannot act, plus her thoughts on feminism. Some highlights:
Taking two years off, then working with a first-time director on Camp X-Ray: "I'm never really that precious about choosing projects that don't have every sure element that is a guaranteed good experience and/or success. There's a lot of risk involved in this job, and it doesn't bother me… I've had experiences that have made me go, 'Ugh, I have to be careful and make sure that every part is sturdy and that I won't be let down.' If I was a director, I would be extremely conscious of my filmography. It says so much about the difference between putting your name on something and owning it instead of being one tiny part of it. Actors get to work all the time. If I make a bad movie every once in a while, I don't care. I didn't work after Snow White for about two years, but it's because a lot of these projects didn't come together. I'm decisive, but I'm definitely not a planner."

The criticism that she can't act: "Honestly, I don't care. It's fine. I'm really happy doing what I'm doing. I'm sure there are a ton of people out there who would hate my movies even if they saw all those, just as I'm sure there are people out there who are obsessed with Twilight and say, 'I watched the series, and she completely let me down, and then I watched every one of her other movies, and I f–kin' hate her!' And that's cool! Just don't watch my movies."

Whether she's politically active: "I don't want to talk about that s–t at all. Trust me, I'm only asking for it. When it comes time to stand up and affect change, I'm not the type of person to shout from the rooftops. Just because you're an actor and in the public eye, people think that's how you must be. But there are other ways to do that. That's not me.

She's confused why some young women don't identify with feminism: "That's such a strange thing to say, isn't it? Like, what do you mean? Do you not believe in equality for men and women? I think it's a response to overly-aggressive types. There are a lot of women who feel persecuted and go on about it, and I sometimes am like, 'Honestly, just relax, because now you're going in the other direction.' Sometimes, the loudest voice in the room isn't necessarily the one you should listen to. By our nature alone, think about what you're saying and say it—but don't scream in people's faces, because then you're discrediting us. Relating it to my one little avenue, people say, "If you want to make it in the film industry as a woman, you have to be a bitch." No, you are going to ruin any chance you have and give us a bad name. It's the overcompensation to where our generation goes, "Relax," because it's been easier for us, and because we don't have as much of the anger, so it's like we can't get behind it and it's a bit embarrassing. But that being said, it's a really ridiculous thing to say you're not a feminist.
Kristen's answer on the feminism question is classic Kristen – for most of the answer, I thought she was going off in one direction (the "women need to stop complaining about inequality" direction) and then she does an about-face at the very end with the "of course you should identify with feminism" direction. Can you talk sincerely about feminism if you had a high-profile affair with your married director? I'm honestly asking.
There's also a somewhat interesting discussion about Catherine Hardwicke, the director of the first Twilight movie, and how Hardwicke was basically chased out of Hollywood after the failure of Red Riding Hood. Kristen doesn't defend her former director and champion specifically at all, but she does say that what happened to Hardwicke was "f—ked up" and that women need to "persevere" in the industry to make it.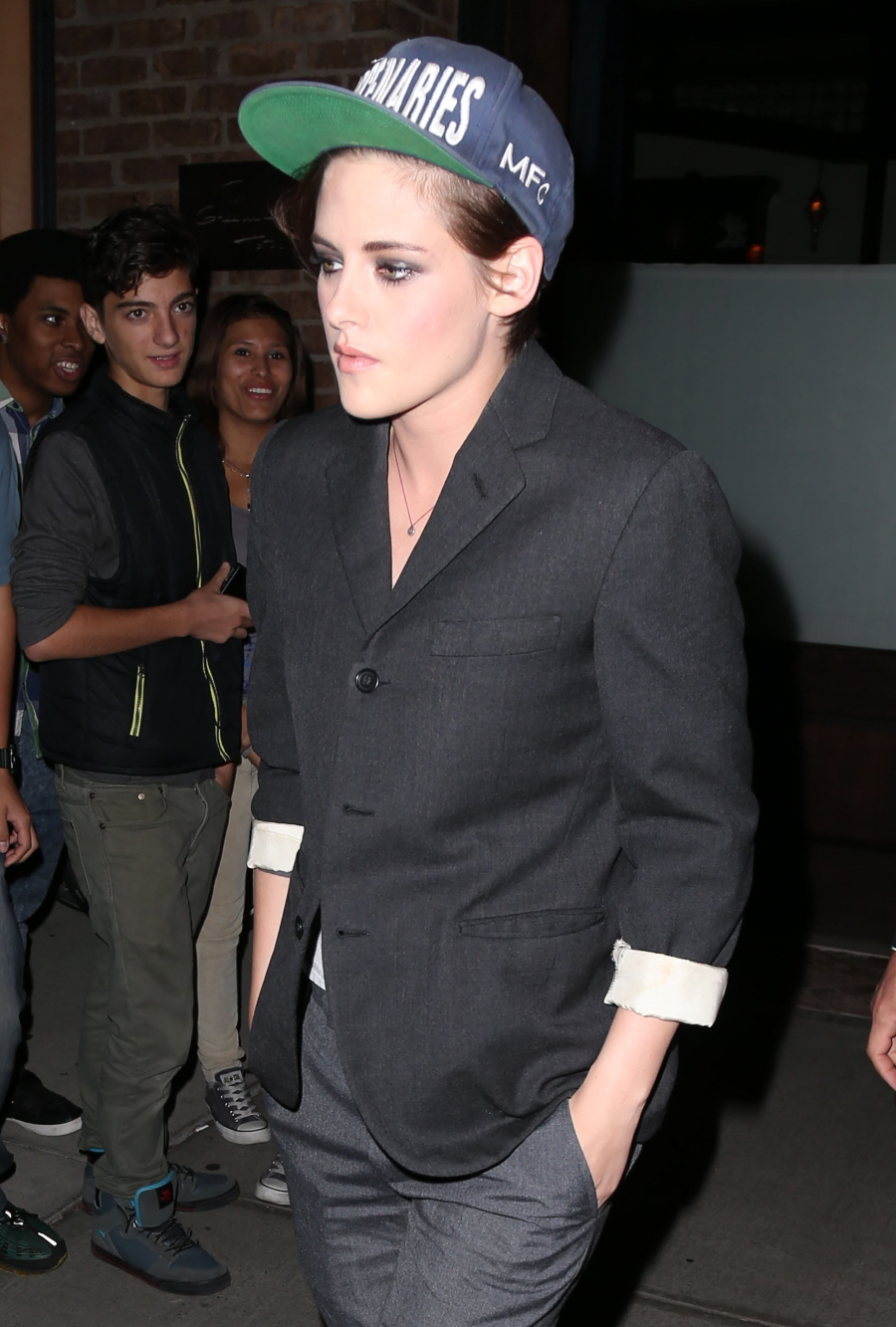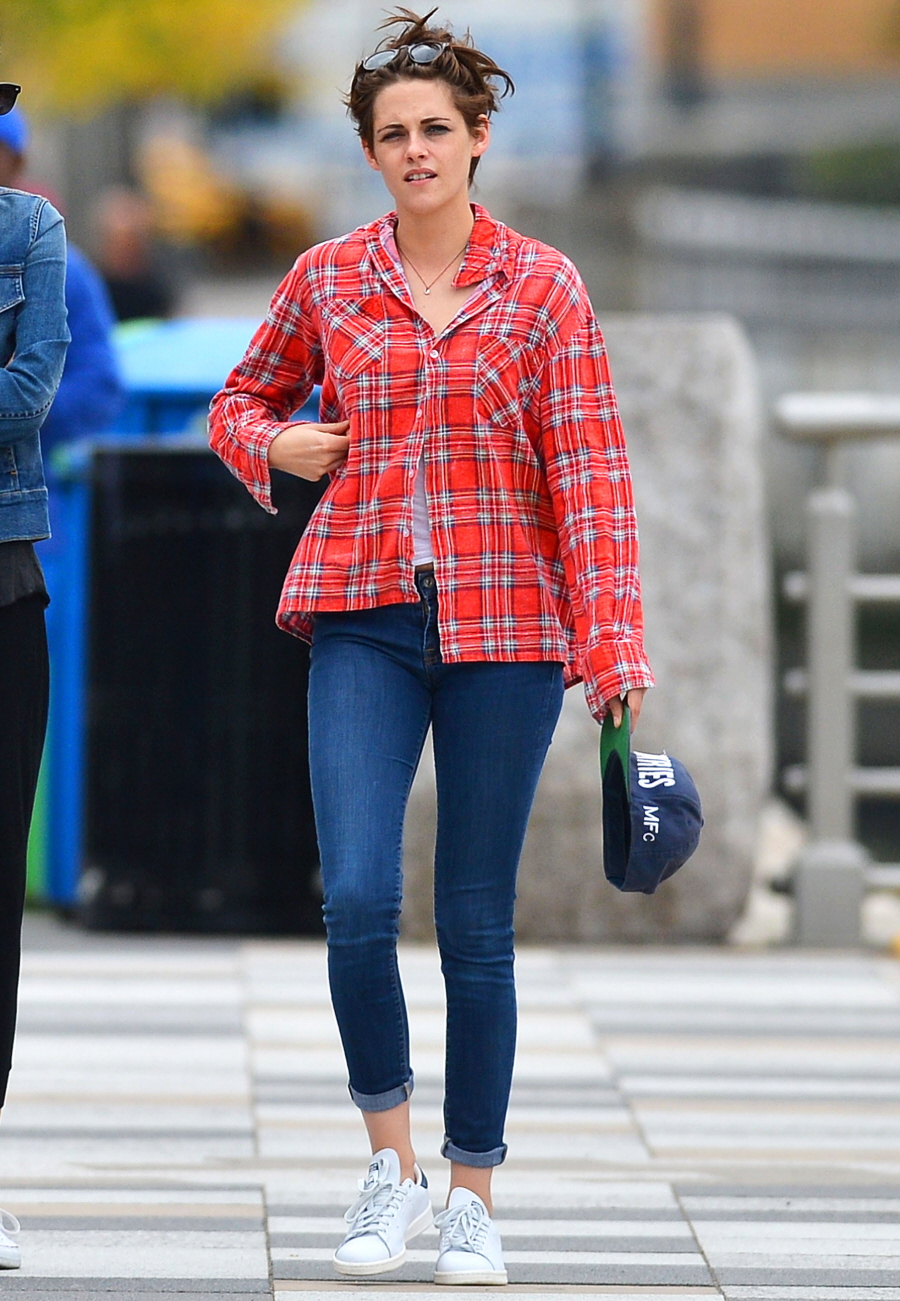 Photos courtesy of Fame/Flynet.
Continued here:
Kristen Stewart: 'It's a really ridiculous thing to say you're not a feminist'