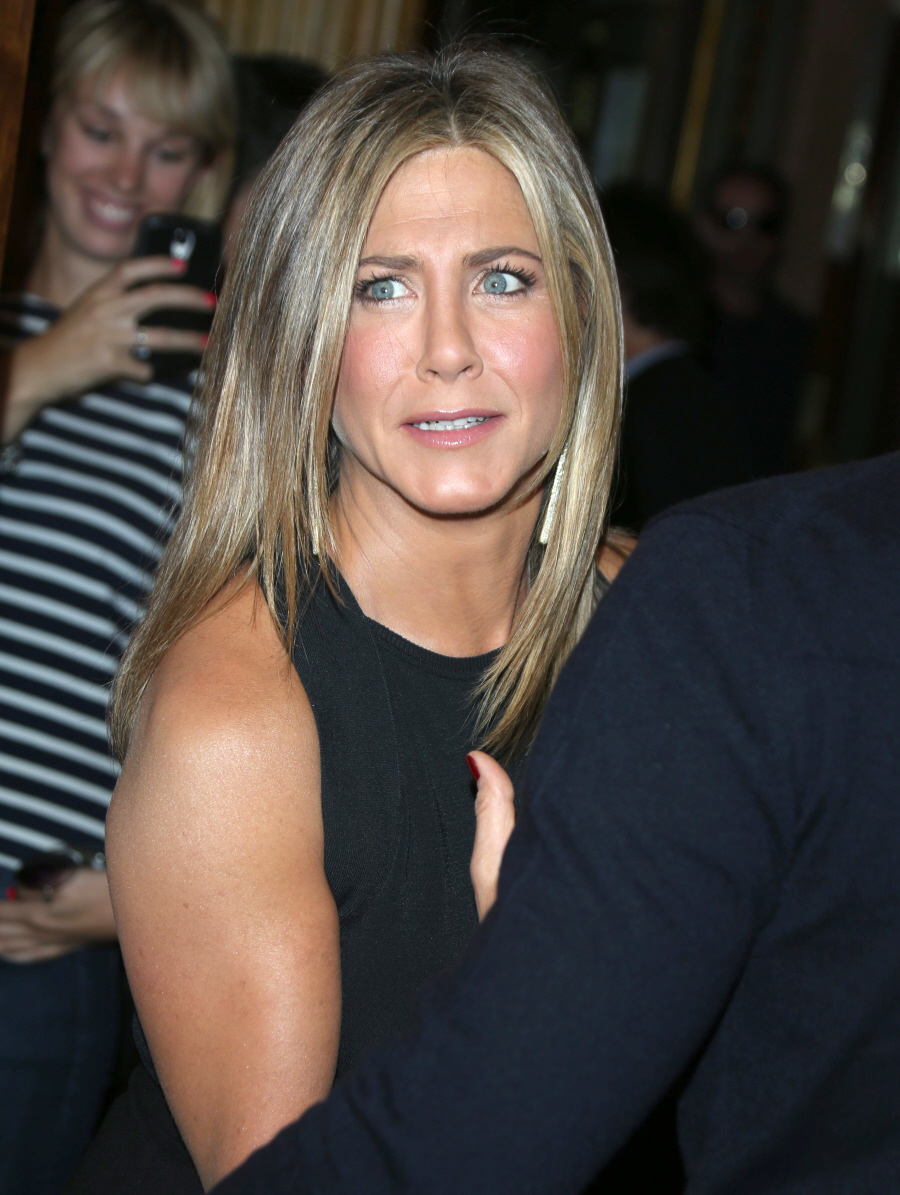 Jennifer Aniston had the difficult task of promoting her latest film, Cake, during the Toronto International Film Festival in September. The difficulty was that Angelina Jolie and Brad Pitt had just gotten married. Aniston solved her PR problem by wearing a see-through top with no bra and getting her publicist to encourage lots and lots of Oscar talk. Cake got decent reviews at TIFF and People Mag (and other outlets) dutifully claimed that Aniston could be a legit Oscar contender this year. The problem? Cake didn't pick up an American distributor at TIFF. More than a month passed, and still no distributor. What happened next is very interesting:
After the dark comedy Cake set tongues wagging at Toronto about Jennifer Aniston's performance, there has been speculation that the film's makers would capitalize on that momentum by putting the movie out before year's end to qualify for Oscar consideration. Cinelou Films' producers Mark Canton and Courtney Solomon have launched a new prestige arm in Cinelou Releasing, and they have set Cake as their first film. The pic will have a one-week qualifying run in December before rolling out in January. Canton, Kristin Hahn and Ben Barnz produced with Solomon.

"When my life and producing partner Ben Barnz and I first read Cake just fourteen months ago, we knew we had to go to Jennifer Aniston. It was the most obvious un-obvious choice – she's mega-talented, but we've never seen the whole range of her extraordinary comic and dramatic abilities showcased in one role," said director/EP Daniel Barnz.

Cinelou Releasing will launch up to four films over the next year, and you can belatedly add this to all of the rising distribution companies that made statement transactions at Toronto. The label has a deal with Warner Bros. Pictures to handle international distribution for six of its films over the next three years. "We congratulate Mark Canton and Courtney Solomon on their new company," said Warner Bros. International Distribution president Veronika Kwan Vandenberg. "We look forward to our upcoming international collaborations with them beginning next year with Cake."

"Having a U.S. distribution arm was always part of our strategy to be in control of the creative, marketing and financial results of our films," said Solomon. "We were very pleased with how Cake turned out and are excited about all the opportunities the film presents on multiple levels…Cinelou was formed to produce brave, bold and interesting films that both challenge and showcase talent."

Said Canton: "We're very proud and excited that our new distribution banner will allow Cake to be released with the same passion and commitment that went into making the film."
This is interesting on two levels. One level, the level that people are reacting to right now, is that Aniston is making a play for an Oscar campaign. Aniston and her people want to launch something centered around her performance. Will she end up getting a nomination? Doubtful. She might end up with a Spirit Award nomination though. The other level of interest is what was happening behind the scenes to even get this film distributed in America. It honestly sounds like NO ONE wanted to distribute it at all and Cinelou had to pull their new distribution arm together within the last month, just to push Cake… and Jennifer Aniston.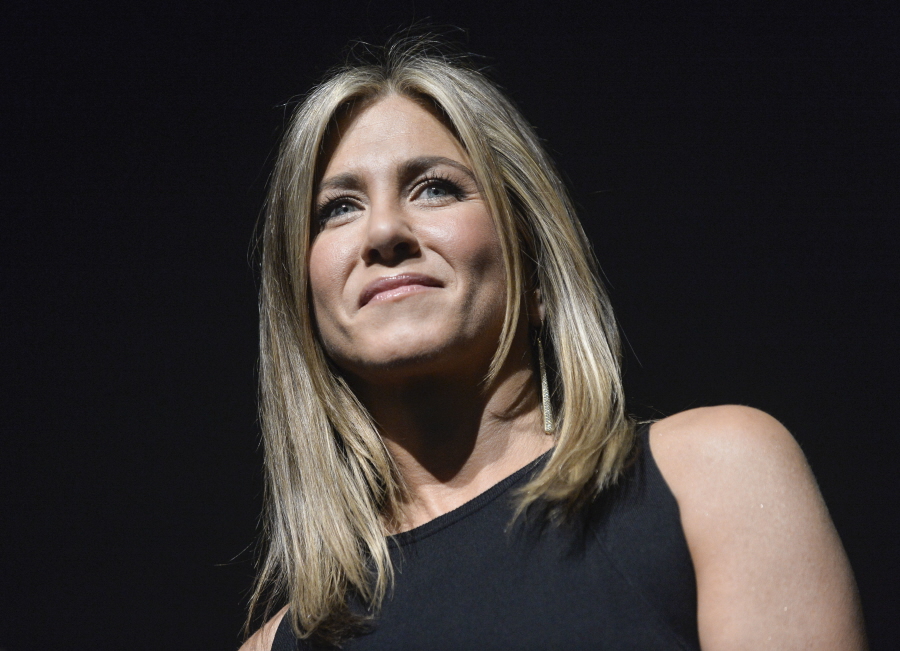 Photos courtesy of WENN.
Original post:
Jennifer Aniston's possible Oscar contender 'Cake' finally finds a distributor