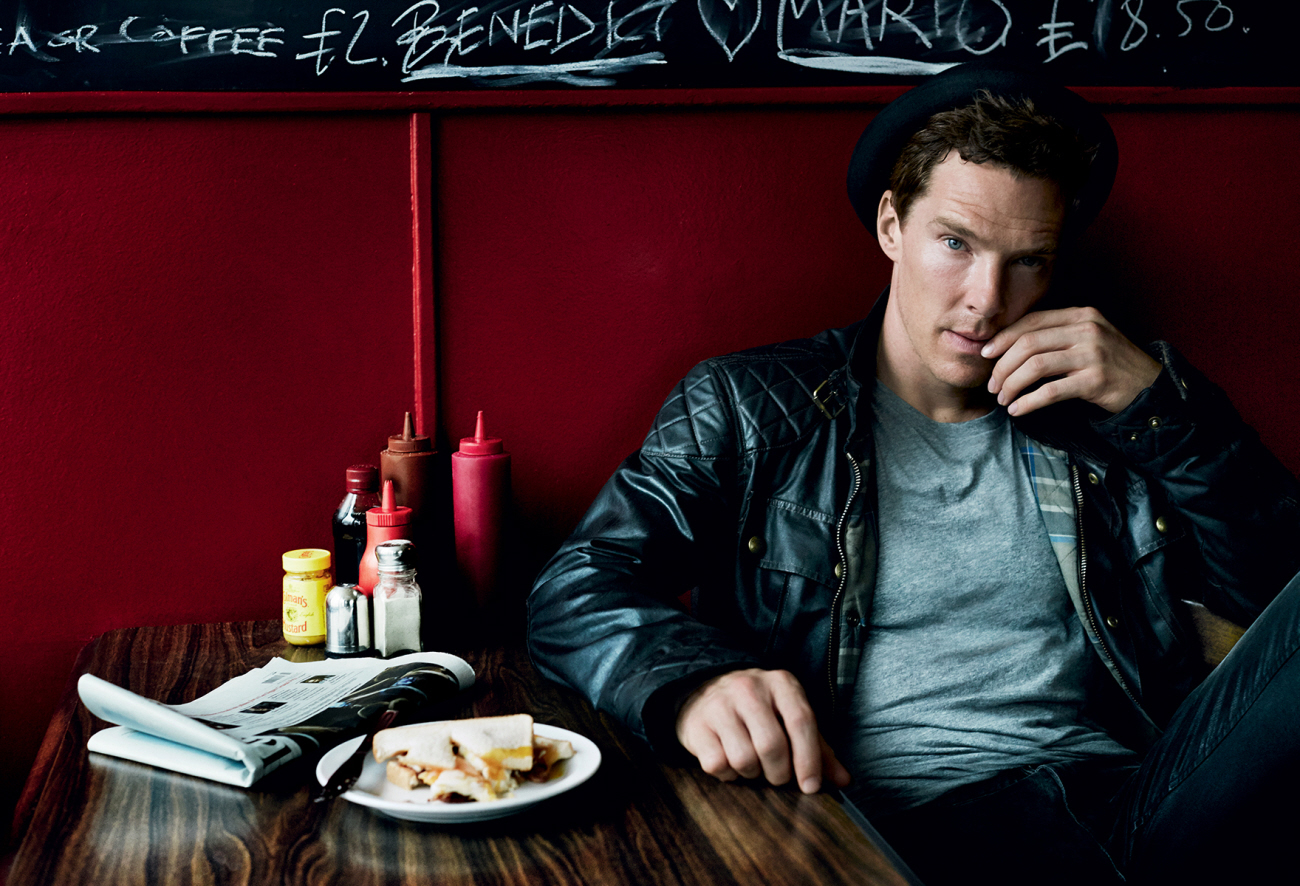 Wow, I knew Benedict Cumberbatch would be featured in the December issue of Vogue (the Amy Adams cover), but I figured it would be a small write-up about The Imitation Game, maybe one decent photo. Well, Vogue gave Bendy Otter the big Vogue treatment, with a lengthy interview and a special photoshoot. The Mario Testino photo that Vogue used features that f—king little hat though. #VogueFail. Anyway, you can read Benedict's full Vogue interview here. Some highlights:
He loves being an actor: "I really, really love my job. I love sets. I love crews. I love theaters. I love audiences."

He runs through Hampstead Heath: "I just love the look of the trees and the smell of the wood smoke."

The Bletchley Park cryptanalysts: "We're like the Avengers."

Alan Turing: "The algorithms Alan used during the war are still used in Google's search engine. I felt a responsibility to show him properly. Alan's face should be on the back of banknotes like Darwin and Newton. It should be on the front of history textbooks and science books."

He says it was "bliss" hanging out with Johnny Depp on 'Black Mass': "We rolled cigarettes and sat around and talked and talked and talked. He's a friend now. Which is an amazing thing to think about."

His obsessed fans: He finds such adulation enjoyable ("I'm tickled pink") and occasionally daft. Some fans ask him to sign pictures of otters, an animal he's said to resemble—"It's a great disservice," he says dryly, "to a wonderful woodland amphibious creature." Others simply melt in his presence. "I have boyfriends coming up to say, 'My girlfriend is obsessed with you,' and I say, 'I'm so sorry.' " He laughs in delighted commiseration.

He will do Sherlock forever: "If we can keep the quality up. I can't imagine that I will ever get tired of being Sherlock. I'd love to play him as an old man."

Playing Billy Bulger in Black Mass: "Billy's a Bostonian and that's a really tricky accent to do. The whole milieu of that film was alien to me, which is what was attractive about it. It was a big challenge."

Playing Hamlet: "You lean into him not because you want to take care of the poor guy or because he's an oversharing drip. He pulls you in because he's very entertaining and has a great sense of humor. He's very witty. The best Hamlets I've seen have been, without a doubt, the funniest."

The Sophie Hunter part: They've been in a relationship for the past few months, not quite as secretly as they might have hoped. The papers published photos of them sitting at the French Open and walking in Edinburgh's Royal Botanic Garden—"Everyone now is a pap," he says, shaking his head. Although his romance with Hunter will doubtless break some teenage hearts, most of his fans should be relieved that their idol, whom they adore for his intelligence and complexity, is involved with someone worthy of their fantasies of him. "I'm really, really happy," he says of the relationship, "and I'm happy to say it." He gives a smile so shy that I believe him absolutely.

The fame: "I sometimes worry about the currency surrounding the furor—the Internet, the teens. I'm careful that it doesn't obscure other things that I care about. When somebody says that I'm perfect for a role because it will get an audience, that immediately makes me cold on it…The adoration thing is amazing but it won't carry on forever, and I want my work to carry on forever"—he stops, laughing at such grandiosity. "Or at least for the next 40 years."
The interview took place in London, and Benedict was day-drinking Bloody Marys throughout. Vogue also notes that he ate salt-and-pepper pork belly. God… that sounds like a really good meal! Pork belly (it's like bacon only it's somehow better!) and Bloody Marys? With Benedict? Damn. But the idea of him rolling cigarettes with Johnny Depp… hm… that's odd. But at least he made a new friend, I guess. I hope he enjoyed Boston.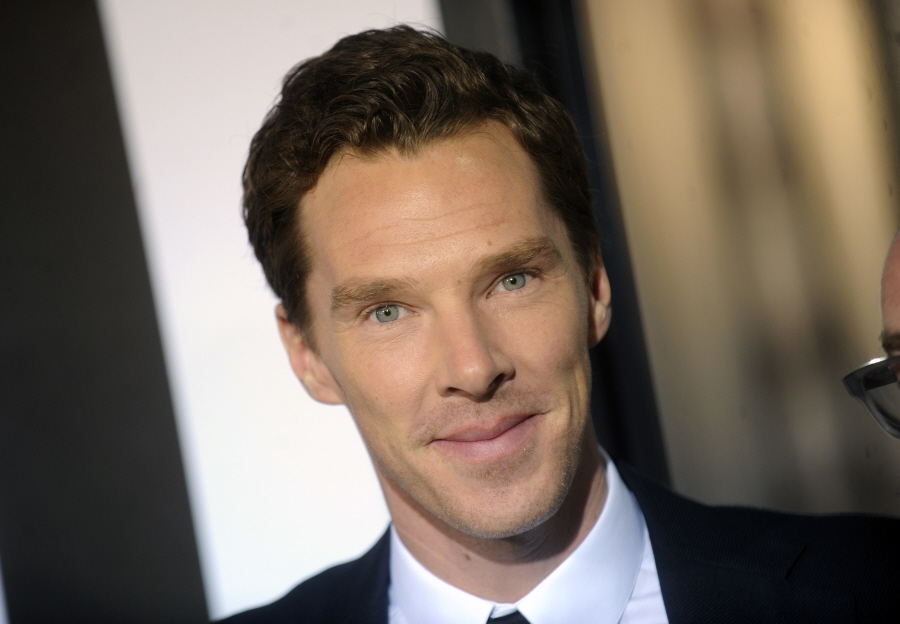 Photos courtesy of Mario Testino/VOGUE and WENN.
More:
Benedict Cumberbatch on Sophie: 'I'm really, really happy & I'm happy to say it'