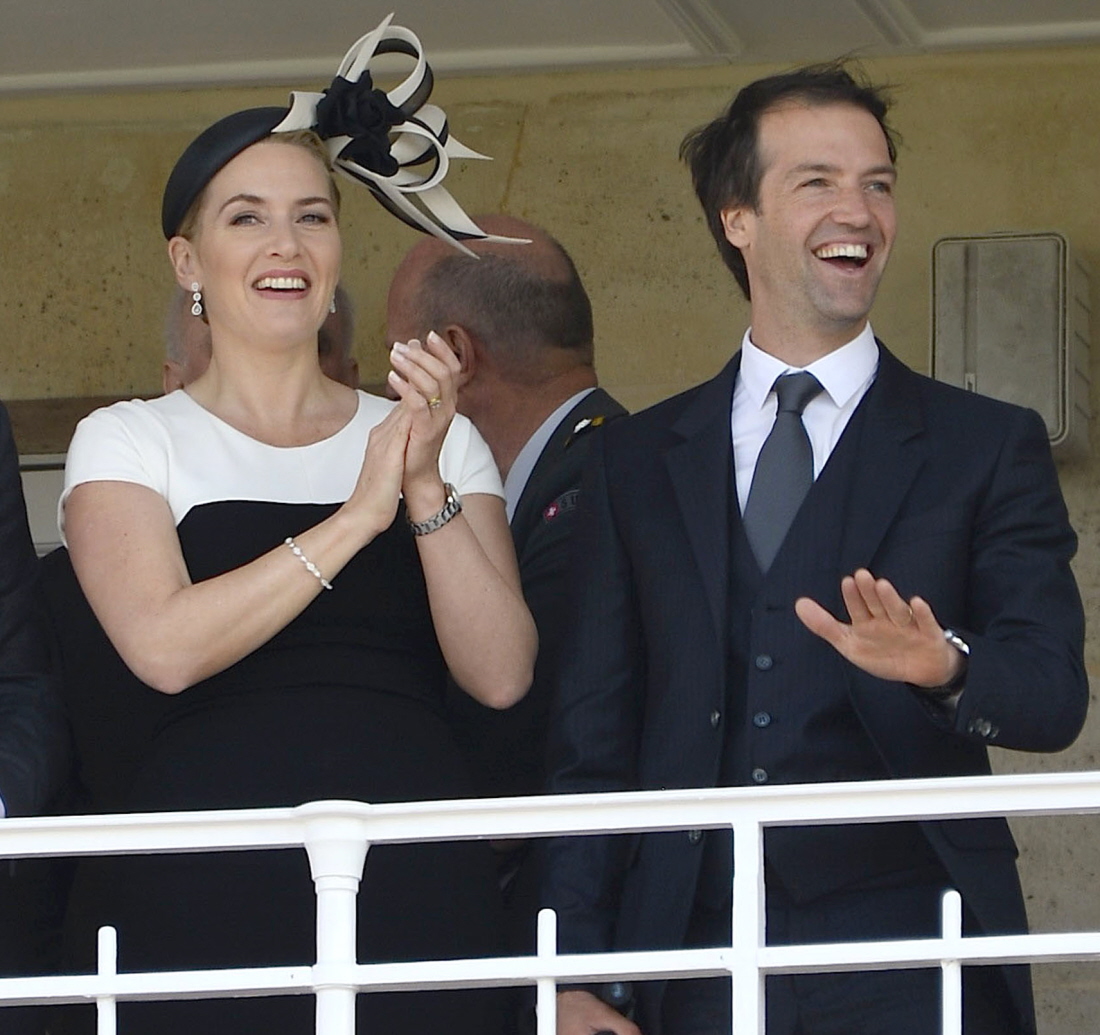 People yell at me when I refer to someone like Eric Johnson as "Jessica Simpson's K-Fed." They yell because I seem dismissive of men who don't have full-time jobs, men who seem to just be content being financially supported by the ladies in their lives. I think in Eric's case in particular, he's probably a hands-on father and Jessica loves that. But I also think she's basically paying him an allowance to spend his days playing golf and smoking weed, and those kinds of money issues breed resentment. Anyway, I was thinking about the J-Simp and Eric situation when I read this story about Kate Winslet and Ned Rocknroll. Ned is billionaire Richard Branson's nephew and Ned has been around money all of his life and the only real job he's ever had is some executive gig with his uncle, the product of blatant nepotism. And now he doesn't have to work, because he's married to Kate Winslet.
When Sir Richard Branson's Virgin Galactic spacecraft makes its long-awaited debut commercial flight later this year, it will be without its most prominent employee. I hear that Kate Winslet's husband, Ned Rocknroll, who is Branson's nephew, has left his post as a marketing executive with the space tourism company.

Tycoon Branson confirms that Ned no longer works for Virgin Galactic, but is keen to deny scurrilous rumours that he was sacked because he hardly did any work or even turned up at the office. 'There is no truth in it,' his spokesman tells me.

However, mystery surrounds exactly when Ned parted company with the firm. 'He left of his own accord to pursue other interests,' says one of Kate's friends, who claims that Rocknroll had, in fact, left his uncle's firm before he met the Oscar-winning actress in 2011. Yet Ned took Kate to the launch of Virgin Galactic's space airport in New Mexico amid great fanfare later that year. The world's media have since been led to believe that he continued to work for the space tourism firm.

The friend is unable to say what 36-year-old Rocknroll(who changed his name from Edward Lyulph Abel Smith by deed poll) does now. He would appear to be a house-husband, for earlier this year, Winslet — who gave birth to the couple's first child, Bear, last December — questioned why other men could not be as involved with their children as Ned.

The Titanic star, 38, also has a son, Joe, ten, from her eight-year marriage to Skyfall director Sam Mendes and a daughter, Mia, 13, by first husband, film producer Jim Threapleton.

'Ned is absolutely incredible and he looks after all of us,' said Winslet. 'The other day, Joe asked: "How come there are no other dads in the school run?" And we both went: "It's because this is the way we're doing it." The kids really love that.'

She met Ned the same year that he divorced his previous wife, Eliza Pearson, whose father, Viscount Cowdray, has an estimated fortune of £300million.
Hasn't worked for Virgin since 2011 you say? He was sacked for never showing up except to pick up a paycheck you say? Well, I never. I mean, it's not like we needed further proof (beyond his name change) to show that Ned really isn't that much of a catch. I guess Kate is happy that she's got a house-husband who likes doing the school runs and "taking care" of his family while she goes out and makes the money. But… I don't know. It just seems like this is going to cause more problems in the long term.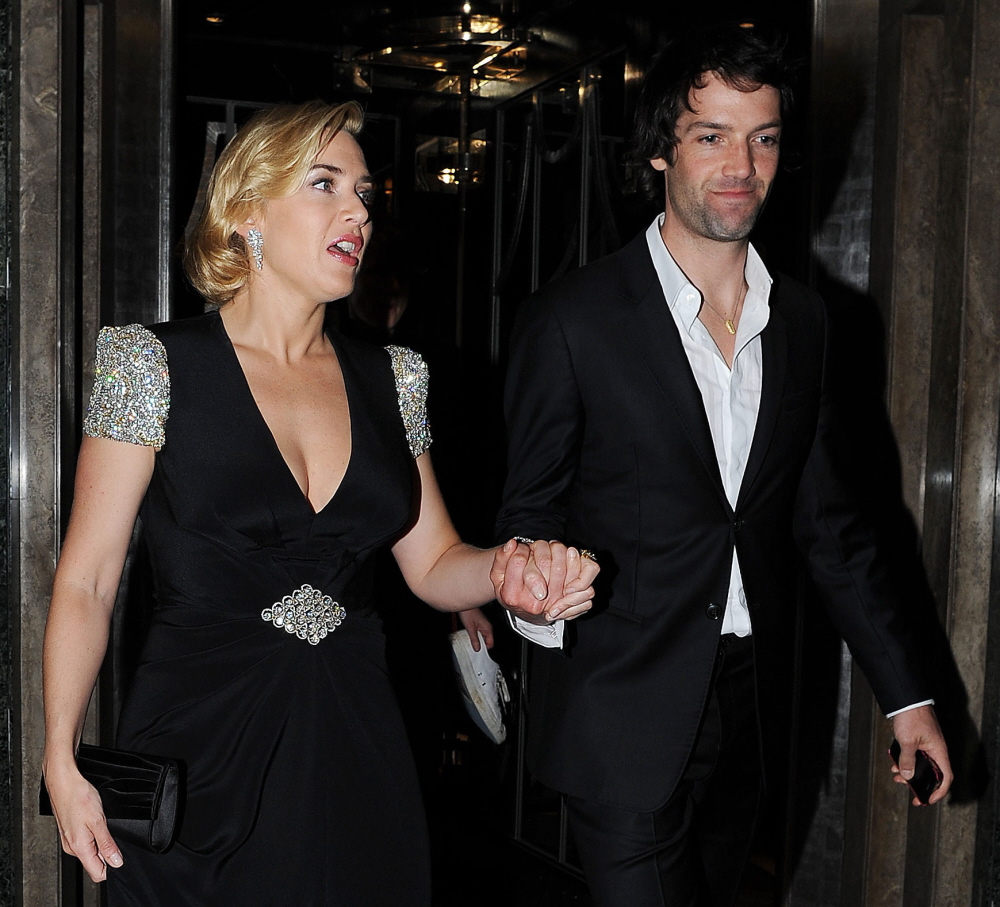 Photos courtesy of Fame/Flynet and WENN.
The rest is here:
Ned RockNRoll hasn't had a job in years, he's Kate Winslet's 'house-husband'