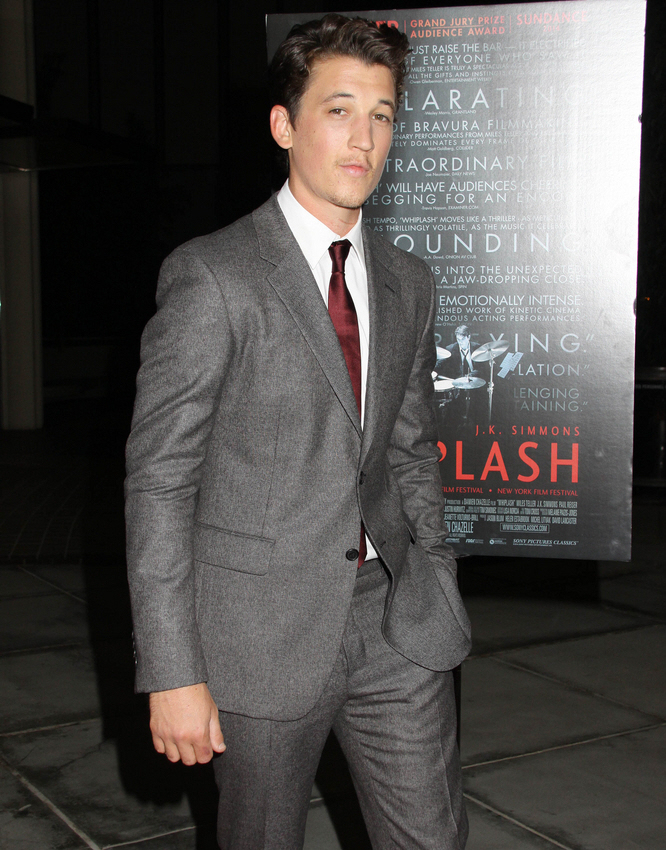 Miles Teller is still happening, you guys. I can't help it! He's promoting Whiplash and everyone loves the film, so Miles is still doing interviews. He's already thrown shade at Divergent, John Cusack's career and his Whiplash costar J.K. Simmons. Who's next? Well, I made my way through Miles' new Yahoo Movies interview and it's like he's doubling-down on all of the previous shade and then some. You can read the full piece here. Some highlights:
The push-back from his candid interviews: "In all my interviews, I am very candid. I don't censor myself, but also I'm very proud of the career I have. I'm not a f—king bad person. I don't think I'm better than anybody so I don't really worry too much about what comes out of my mouth."

Miles on his costar JK Simmons: "I've never seen him in anything. I never saw Juno. I've seen like five minutes of a lot of s—t. I know him from the Farmers Insurance commercials. Oh, [and] I saw him in Spider-Man."

How he cries on camera: "I think about the Phillies, and the season that they're having, and it just pours out. They were pretty bad this year and last year, pretty dogs—t."

His friend Shailene Woodley claims she can't get ahold of him: "Yeah. That's because she doesn't have a phone and she lives in a tree. I was just talking to her earlier. She talks to me for a little bit, then she'll just f—king disappear."

Whether he's adopted a "one for them, one for me" strategy with films: "No, because honestly, I don't feel like I've ever done a "one for them" type of film. For me, it's always about the script and the people I want to work with. I've been offered literally a million dollars to do a s—tty script, and I have not done it. You think about it for a second, but I think you want to be very precious with your résumé, and the choices you make, you should be able to defend them."

Talking about money: "People don't ever want you to talk about money if you're an actor, because they just assume you're making tons and tons of money. For The Spectacular Now, [I made] literally, like, 6 grand. For Whiplash, [I made] literally, like, a couple thousand dollars — not even $10,000. So for me to make what somebody with a college degree makes, I would have to make nine Spectacular Nows a year. I love doing independent films, because you have more control of your character. Yet as soon as you start doing a lot of studio films, it's like, "Oh, you're selling out." So it's a fine line there. "

He's a proper actor: "Yeah. I didn't want to make it this whole generational thing, because it can be for any generation… I got my theater training up in New York. I went to school for it. And I think a lot of people want this kind of instant gratification, this Millennial thing. It's like, you make a YouTube video, and then if you get enough views, you can get a TV show out of it, and all this reality television stuff. For me, all that stuff wasn't around and yeah, I think acting is absolutely a very rich craft, and it should be something that should be practiced. It's not something where you can just kind of go and f—king wing it. I think you should be aware other actors, and the stuff that's come before you, and what you want to do. I think they should take it very seriously.
At Yahoo, there's an extremely lengthy conversation about what went down with his W Magazine interview, the same one where he threw shade at Divergent and said he felt "dead inside." In this interview, he goes back and forth between saying he was misquoted and saying that W Mag took his comments out of context. It's pretty clear that he said what he said to W and he's still dealing with some fallout from it, but I actually give him props for trying to talk his way out of it. And honestly, considering the heap of BS that comes out of this kid's mouth, I don't even think his Divergent shade was all that bad. I'm personally more offended that he's still telling people that he barely knows JK Simmons' filmography whatsoever while just a few minutes later, he's talking about the importance of knowing other actors' filmography. This kid's a punk.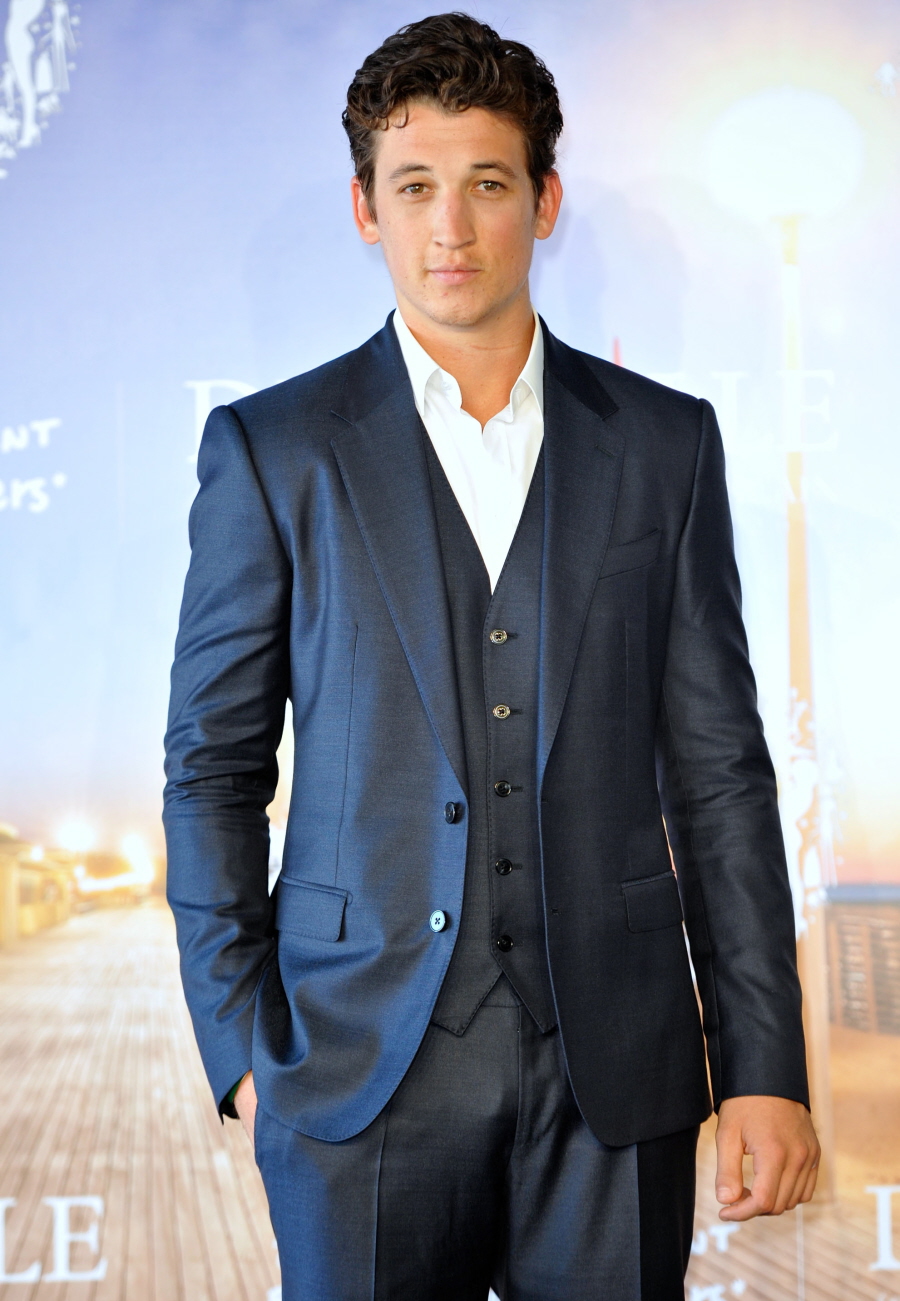 Photos courtesy of Fame/Flynet and PR Photos.
View original post here:
Miles Teller on JK Simmons' work: 'I've seen like five minutes of a lot of s—t'