This story has been everywhere this week, but I didn't even think to cover it until today (because it's super-dead, gossip-wise). Tiger Woods' ex-wife Elin Nordegren has a new boyfriend! The dude is named Chris Cline, and he's her neighbor down in North Palm Beach (which is where Elin has been living since the divorce). Guess what? He's a billionaire. Because Elin doesn't date poor dudes. EVER.
Tiger Woods' ex-wife, Elin Nordegren, is quietly dating her older Florida neighbor, billionaire coal magnate Chris Cline, sources exclusively tell us. Nordegren, 33, the Swedish former model, and Cline, 53, both have mansions in the exclusive North Palm Beach oceanfront community of Seminole Landing, where Nordegren had her home bulldozed and rebuilt after splitting with Woods.

"Elin and Chris have been dating since the holidays," a source tells Page Six. Cline, a West Virginia native worth a reported $1.2 billion, stays far from the spotlight, but he did make headlines last year when he was the victim of a bizarre attempted extortion plot by an aspiring actor against targets including movie mogul Harvey Weinstein, Groupon co-founder Eric Lefkofsky and Buffalo Sabres owner Terry Pegula. The plot allegedly involved a letter sent to Cline that threatened the coal tycoon's family unless he gave over $13 million.

A father of four, Cline's been married twice, and his most recent marriage ended in divorce in 2000. Cline, who owns a luxury yacht called Mine Games, reportedly hosted a Mitt Romney fund-raising reception at his home in September. Nordegren had the Seminole Landing house she shared with Woods leveled so she could erect a brand-new home on the site.

Last weekend, however, the beautiful blonde seemed to be Woods' lucky charm at the WGC-Cadillac Championship. Weeks after they were photographed together, Woods won the tournament amid talk of his best play in years. Meanwhile, reports have said that Woods' relationship has been heating up with Olympic skier Lindsey Vonn. But sources tell us the pair are not dating exclusively. A rep for Cline had no comment.
I think it's funny that Tiger only plays well when Elin is being nice to him. That's hilarious to me. As for this new guy, he's worth a reported $1.2 billion (get it, Elin), he made his money in the coal industry. His first wife died of breast cancer and his second marriage ended in divorce. He owns extensive property in West Virginia and he's a Republican. I say that she should lock this down. He seems like a keeper (for her). Yeah, there's a 20-year age difference, but $1.2 billion eases a lot of qualms, right?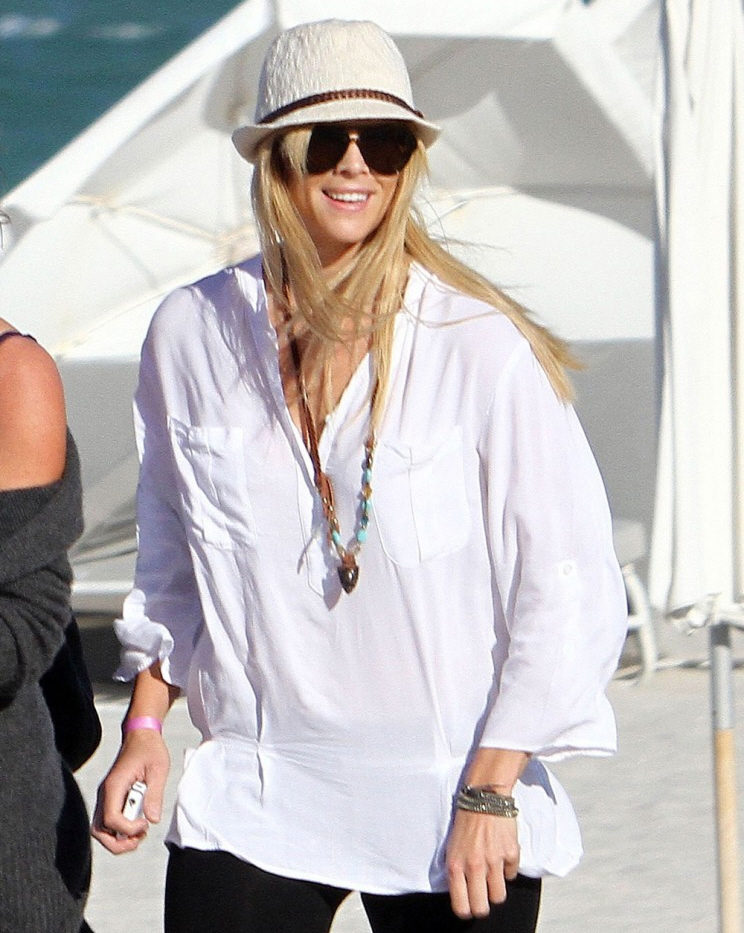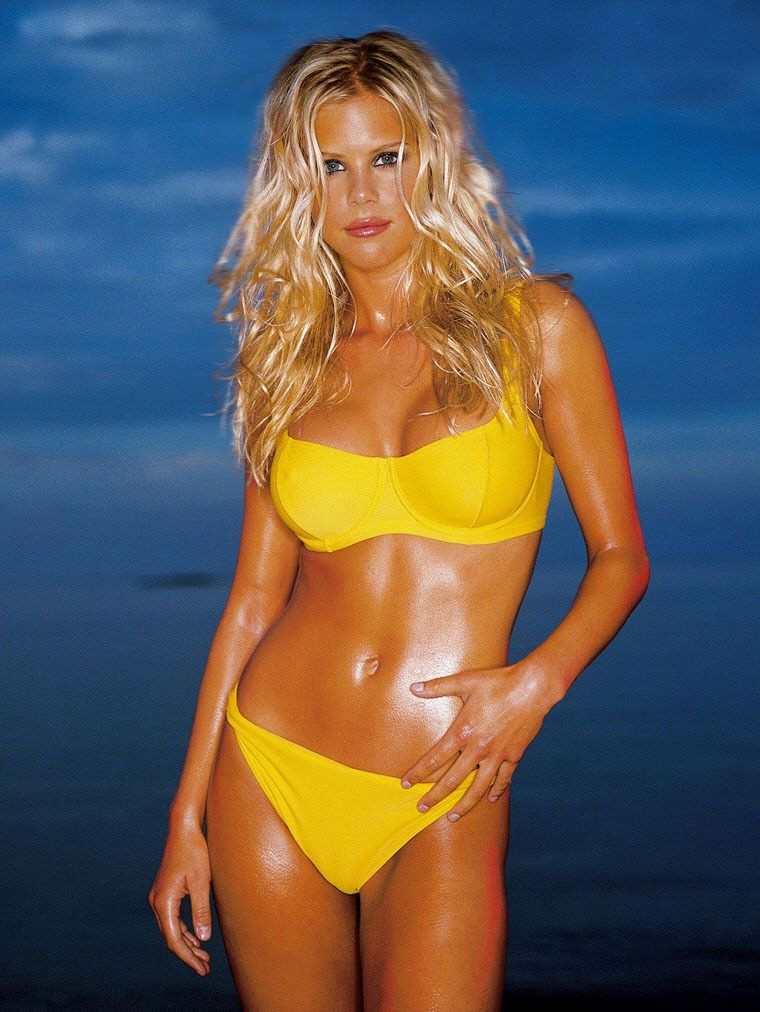 Photos courtesy of Fame/Flynet.
Excerpt from:
Elin Nordgren has a new boyfriend: her 53-year-old billionaire Florida neighbor