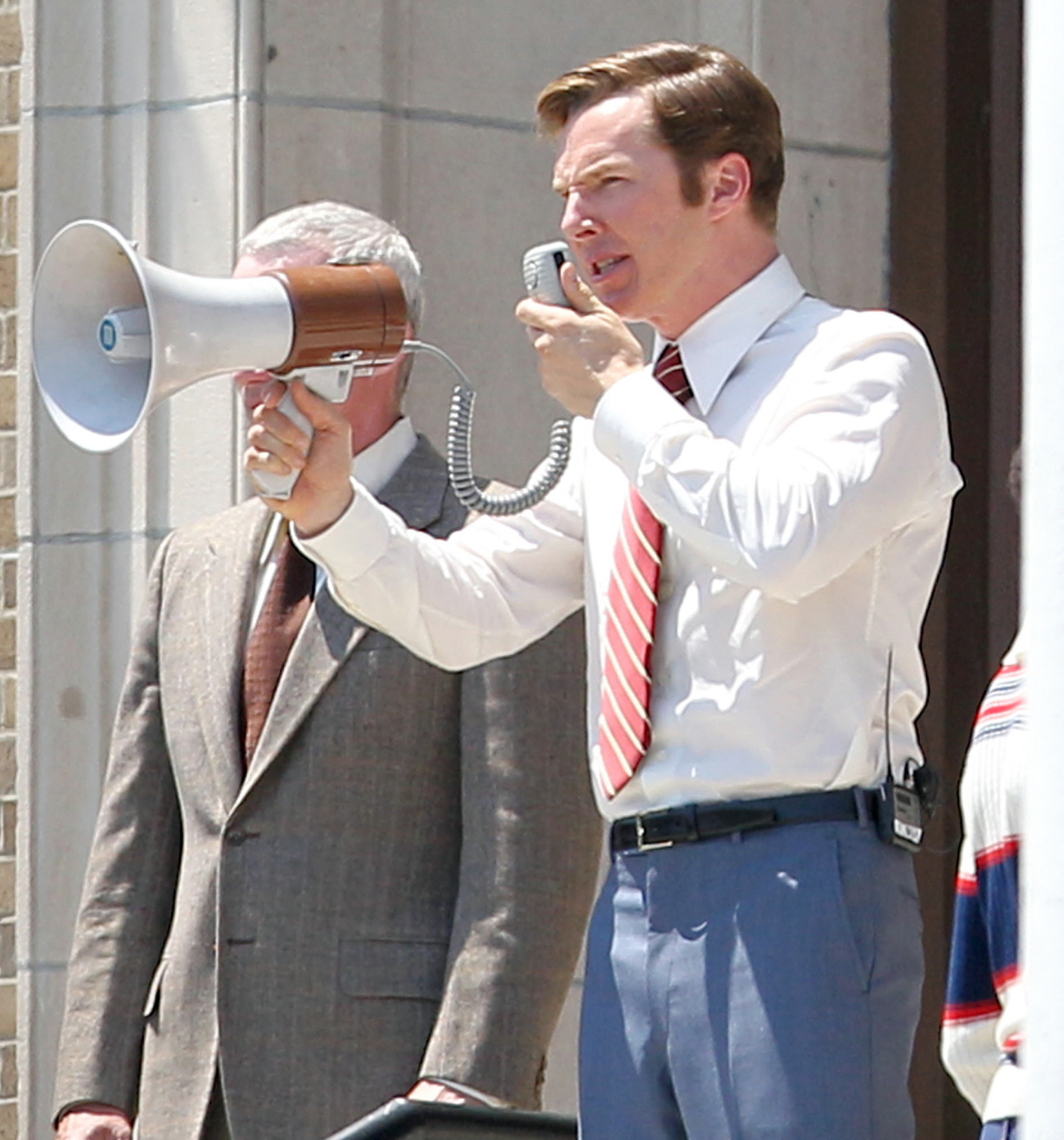 Benedict Cumberbatch & the Bullhorn. OH YES. Why has this fantasy never been realized before now? Imagine that voice… over a bullhorn. The good news is that Benedict was photographed yesterday in Boston filming more scenes as Billy Bulger in the Whitey Bulger film, formerly known as Black Mass. The good news is that Benedict is still rocking his '80s styling. The good news is that someone (a friggin' genius) gave him a bullhorn.
The bad news? He's yelling bad stuff into the bullhorn. He was protesting desegregation and busing in Boston's school system. Which is historically accurate – Bill Bulger was a vocal critic of busing and school desegregation. Also: Billy Bulger was forced out of the Massachusetts Senate by Mitt Romney!!
So, let's play a game. Let's imagine all of the wonderful things Benedict should have/could have been shouting into the bullhorn…
"Every woman in Boston must take off her panties and prepare for The Batching."
"Don't yell at me, I know my accent sucks!"
"I want an Oscar for The Imitation Game!"
"Benedict Cumberbatch for Governor of Massachusetts!"
"Slap it up, flip it, rub it down!"
"Honk if you think I should have been People Magazine's Sexiest Bachelor!"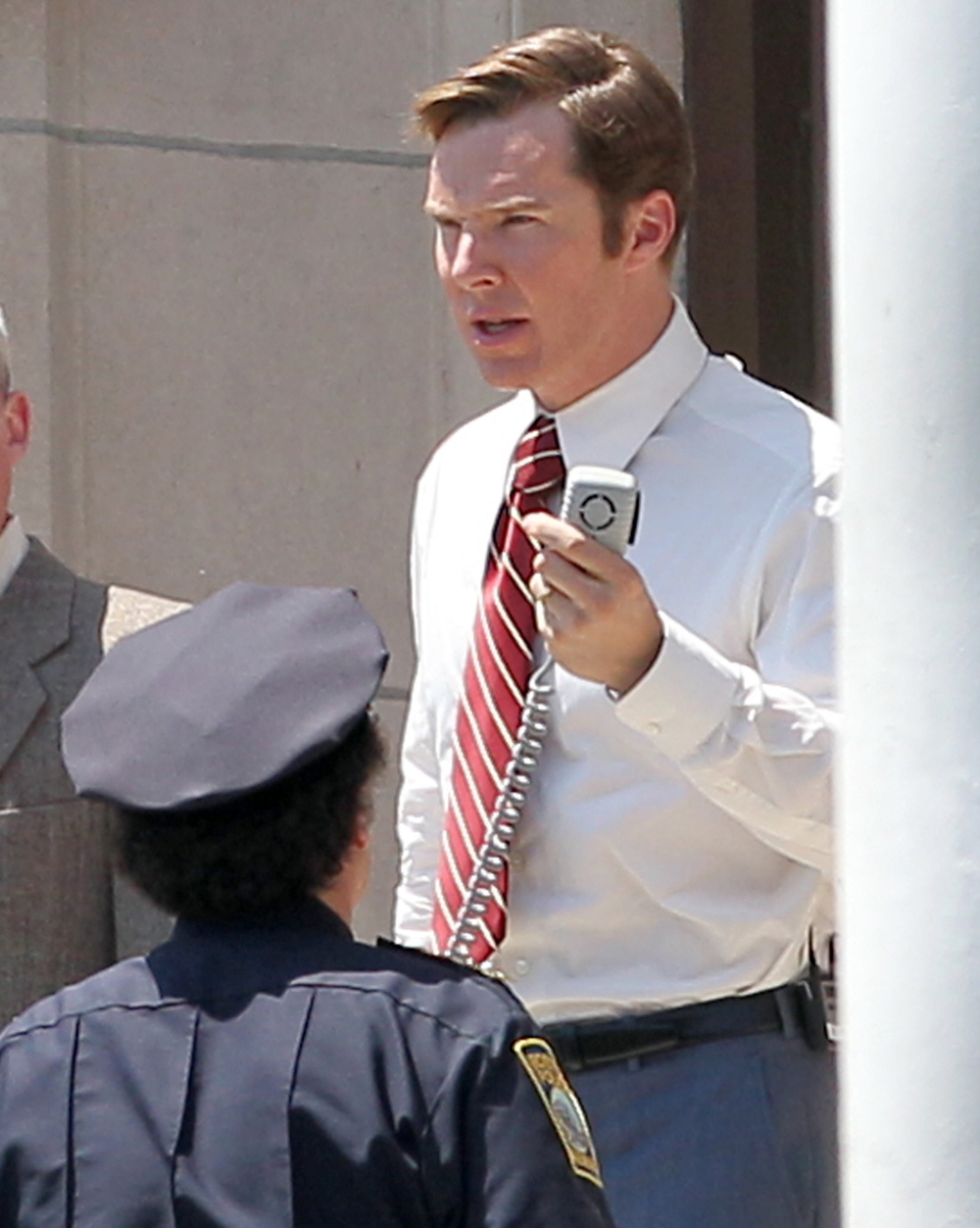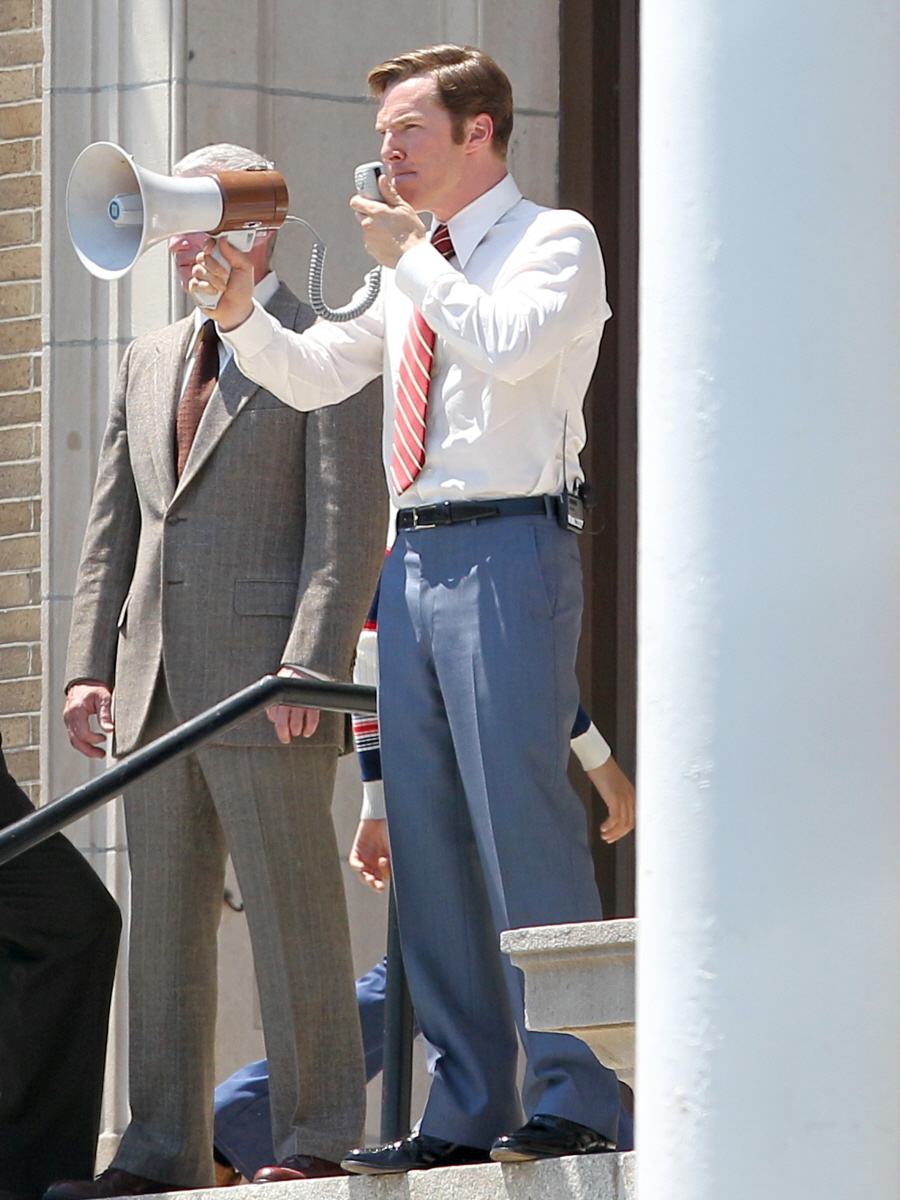 Photos courtesy of WENN.
Read the original post:
Somebody gave Benedict Cumberbatch a bullhorn in Boston, life is complete