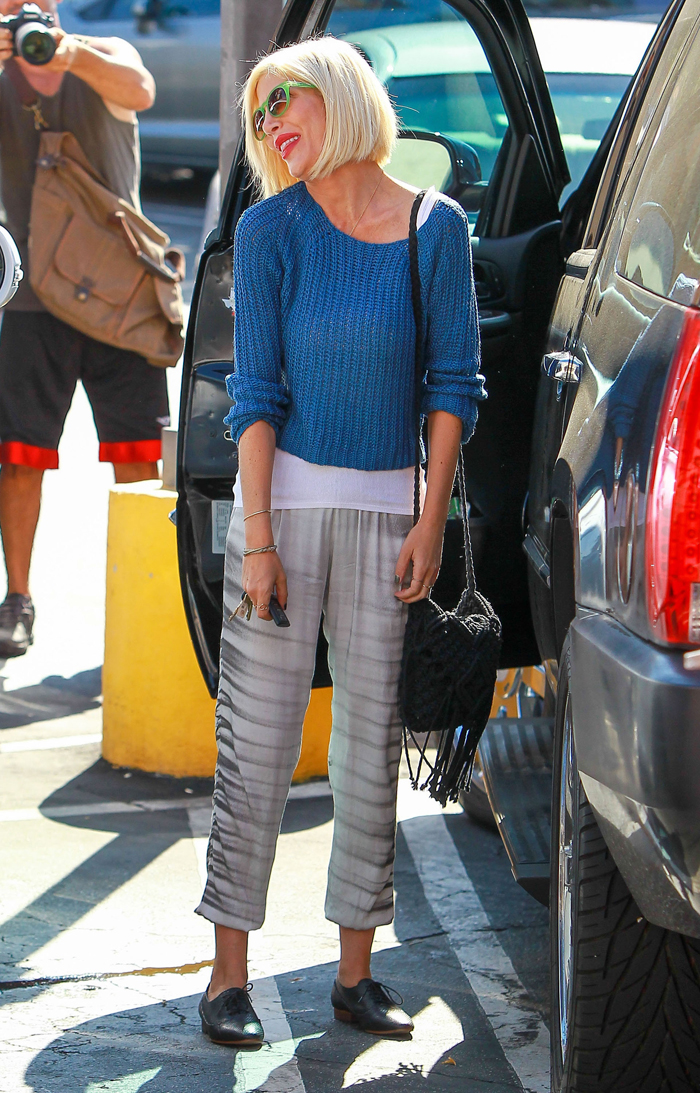 I've enjoyed this summer break away from Tori Spelling and her made-up cheating scandal. The True Tori show was full of hysterical screaming matches that made Tori look like a better actress than she really is. By the way, Tori & Jennie Garth's Mystery Girls show got cancelled by ABC Family. I intended to watch it for kicks. Then Tori started overexposing her family and making sh*t up all over the place. I couldn't stomach watching her pretend to be a detective too. (Truth be told, I may have still watched one episode if Brian Austin Green made a very special appearance as Shirtless David Silver. That didn't happen.)
Tori managed to wrangle a 2nd season order from Lifetime for True Tori. Radar says this deal came with a pay cut for Tori. She'll only score $50,000 for this season, and Dean McDermott won't get paid at all.
At all? That's funny. Dean got that silly love tattoo, and Lifetime won't reward him for his pain and suffering. Radar's report may not be correct, but they've had so many "scoops" about Tori that I feel like this news came from her camp. There's already a clip for the second season. You may not want to watch it, so I transcribed the ridiculous script (with the video further down):
Dean: "Why are you even with me?"

Tori: "What?!"

Dean: "I feel like such … [you're] a nag and a tyrant and making me feel bad all the time."

Tori: "I'm sick of arguing." [walks away]

Dean: "What?!"
[From Lifetime – True Tori]
The clip (sadly) doesn't stop there. Tori decides she wants to see a picture of the nonexistent Emily Goodhand. Tori's response after looking? "Oh, GOD." Tori closes out the footage with this little gem: "Oh, and there's one more thing. I may be pregnant."
HAHAHAHAHAH. Well played. (Not really, given the life-threatening complications of Tori's last pregancy.) Anything for ratings. Clip, please?
Tori and Dean spent some time at the beach this summer. As Lainey is fond of saying, "Picture him on top of you."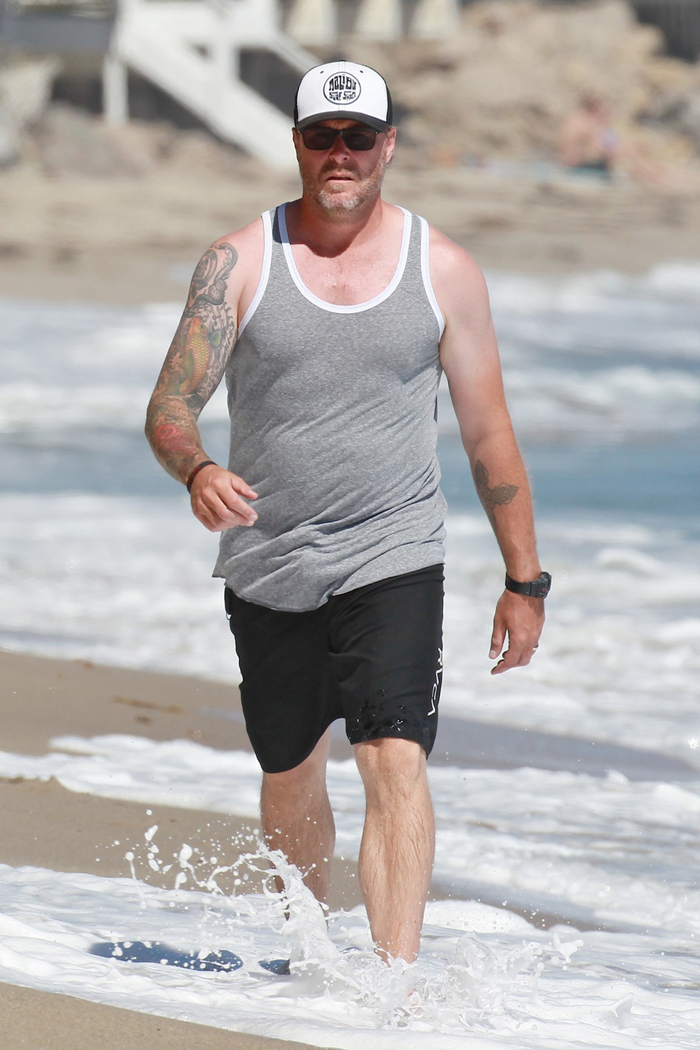 Photos courtesy of Fame/Flynet, Pacific Coast News & WENN
Read more from the original source:
Tori Spelling teases a 5th pregnancy with Dean McDermott in new clip