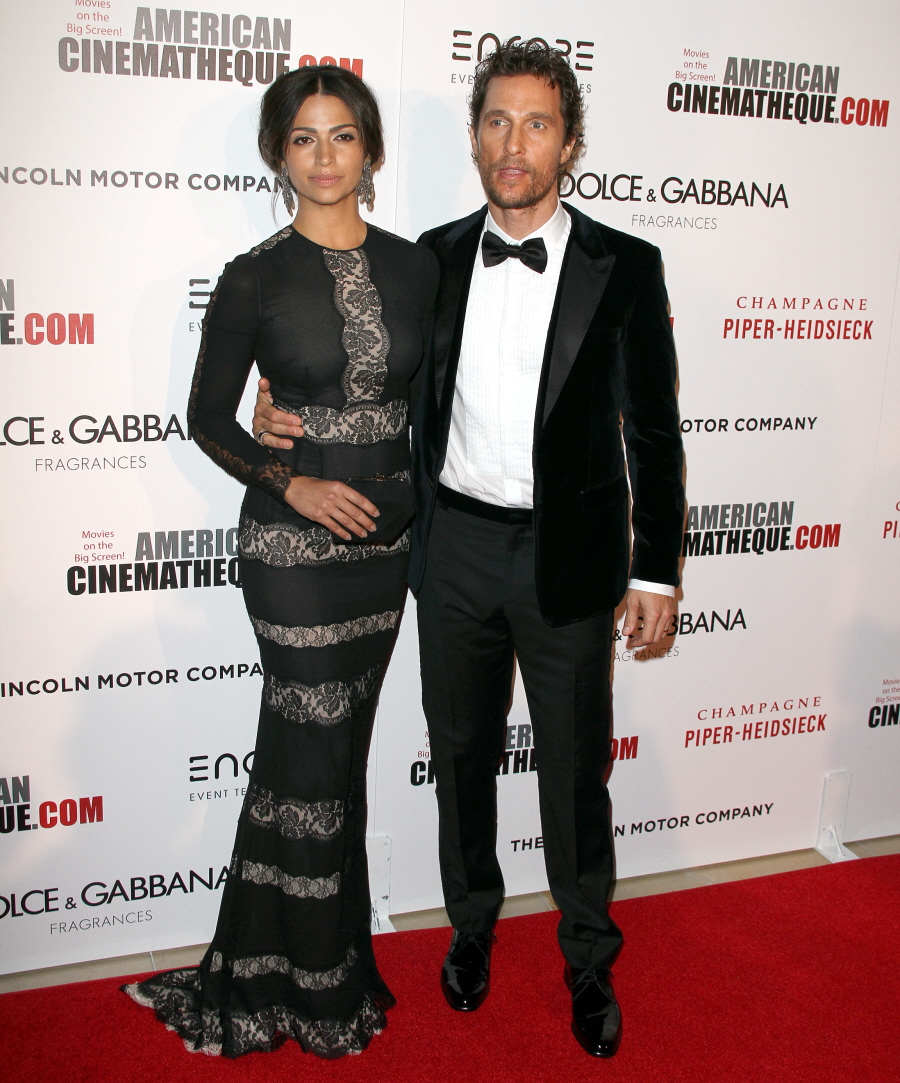 I actually liked Matthew McConaughey's GQ interview (go here to read), especially when he talked about his rom-com past and how that made him the man he is today. He's not ashamed that he made those films, which is nice. And as a reward, so many of Matthew's leading ladies came out to support him last night as he received the American Cinematheque Award. Seriously, almost all of Matthew's former costars are women. It's kind of nice. For the event, Matthew and his wife Camila were both wearing Dolce & Gabbana. Camila is a beautiful woman but this whole look is a NO. Matthew looks kind of rough here too.
I think Anne Hathaway finds it really difficult to incorporate bold colors into her red carpet looks. Her default is to always wear black, metallics or neutrals. She needs to rethink that. She wore this gothy Christopher Kane dress and I'm not really into it. I will give her this: she's starting to grow out her hair and it looks fantastic.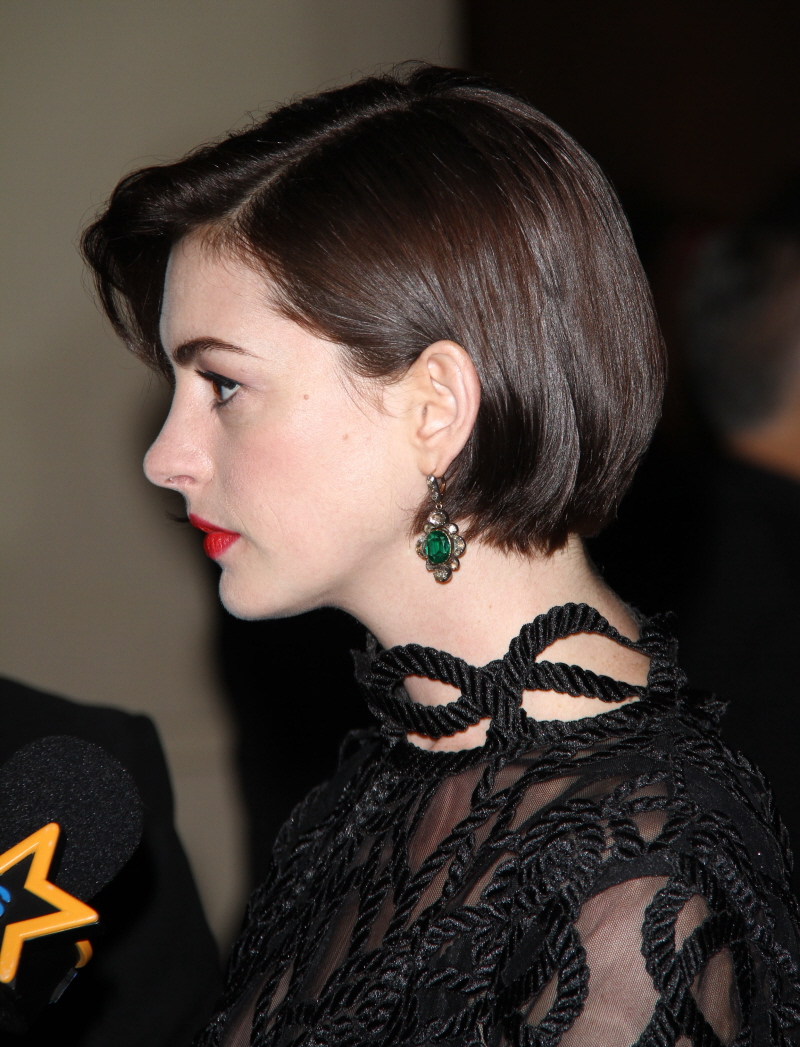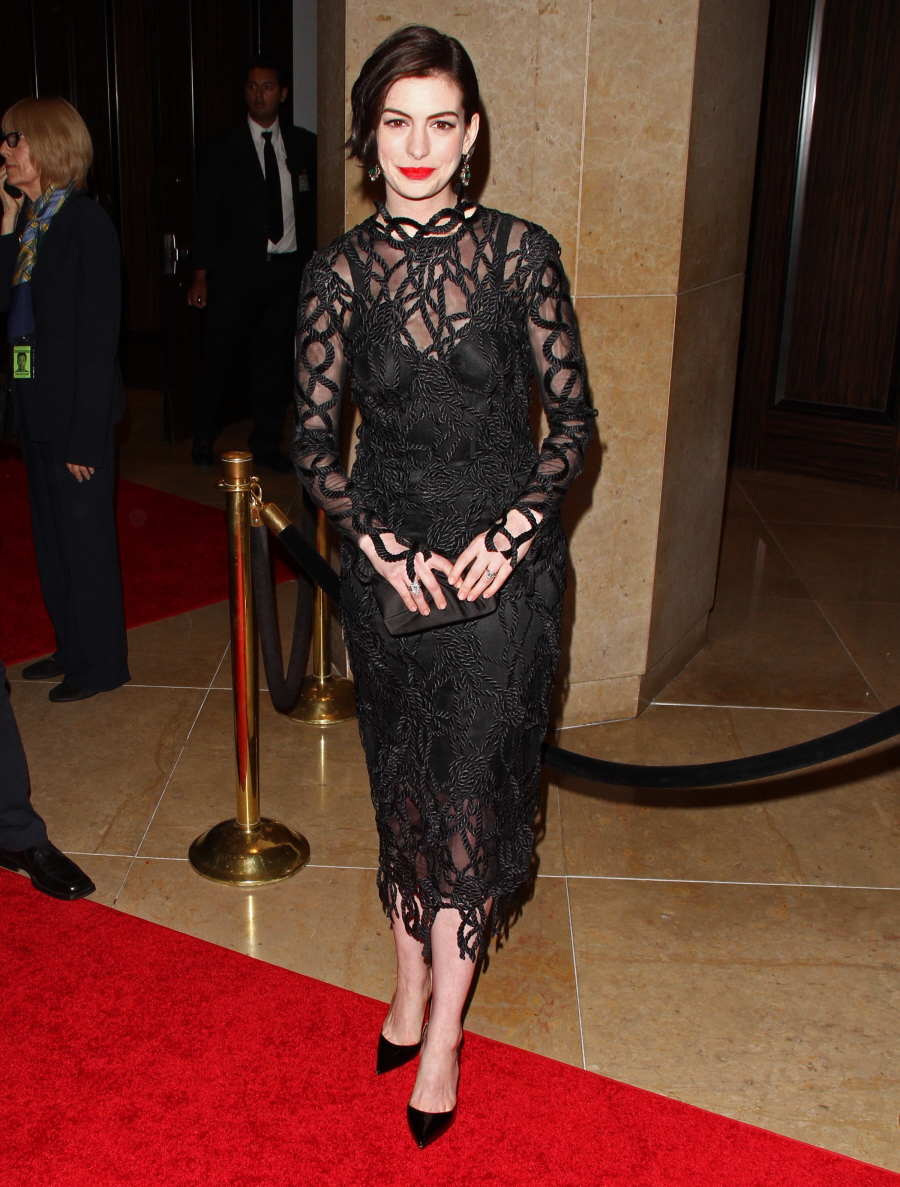 Jessica Chastain in Givenchy. Redheads in yellow… I have mixed feelings. This isn't the best on her but it's far from the worst.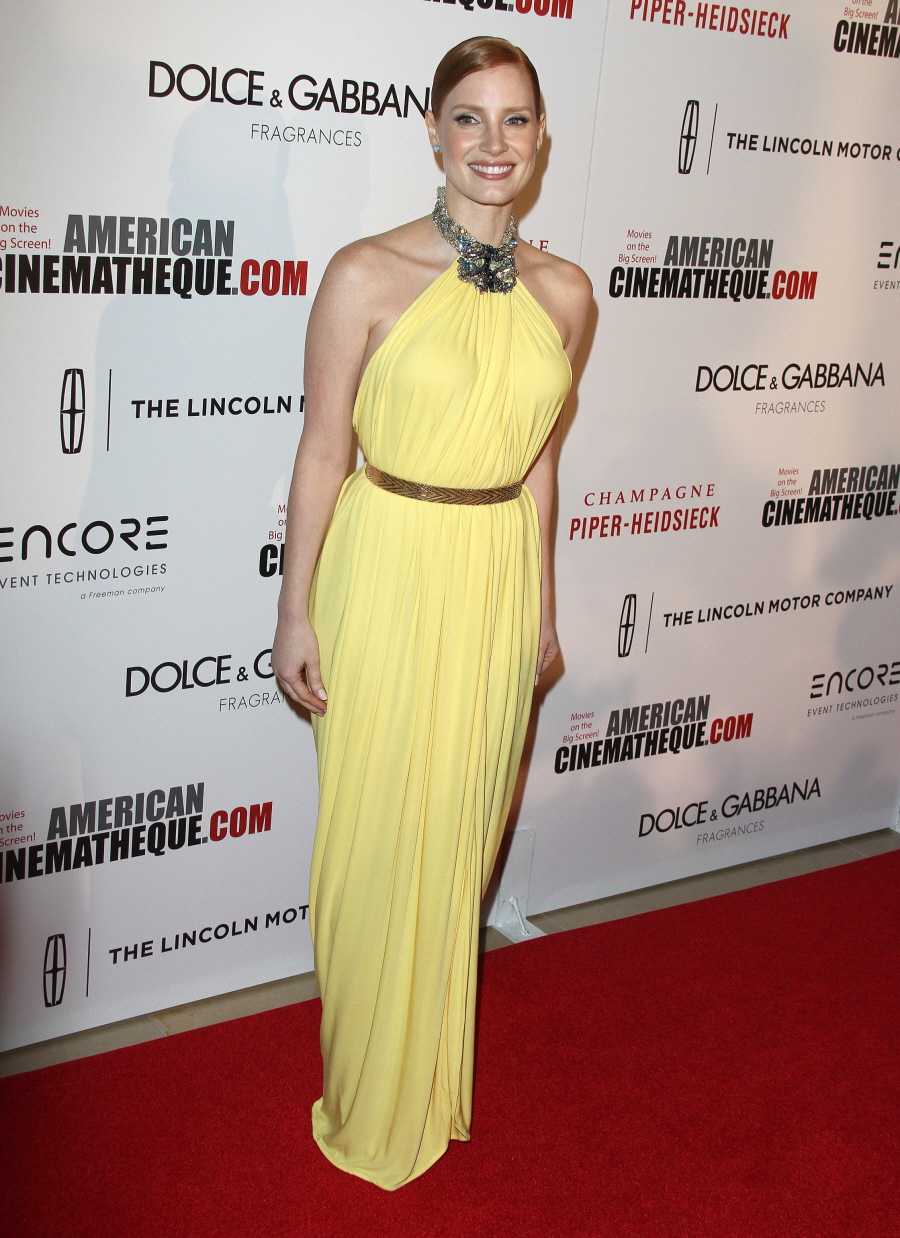 Reese Witherspoon in a Prabal Gurung. I really like this! I know, it's kind of prom-y and girly, but I think it's interesting and she wears it well.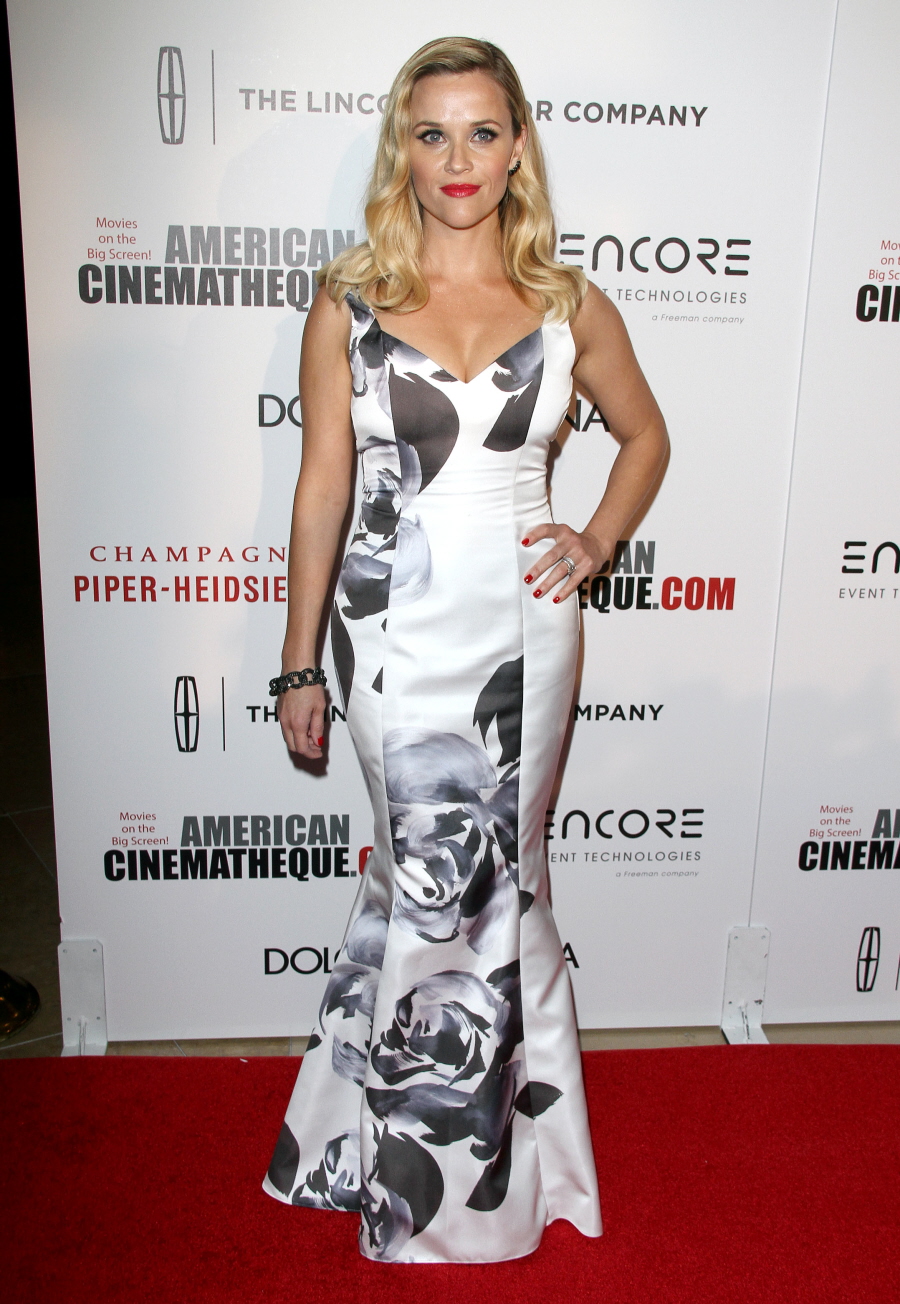 Yes, Kate Hudson's hair is actually a weird dishwater-pink shade. I don't get it either. Her dress is Jenny Packham. It looks like the bust wasn't tailored correctly, right?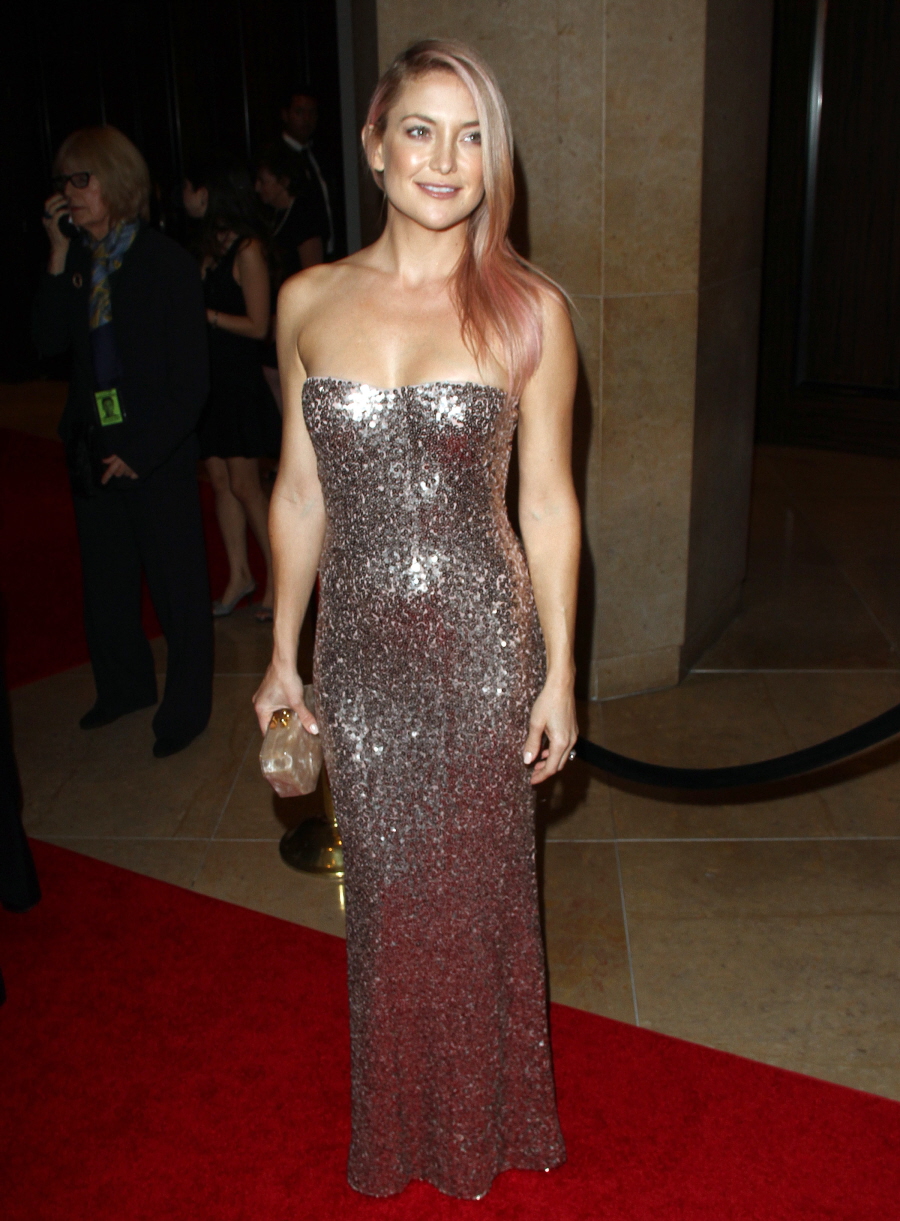 Jennifer Garner in Dolce & Gabbana. Camila should have worn this! On Garner, it's pretty and simple. I like her styling here much more than her God-awful makeup at the Elle event two nights ago.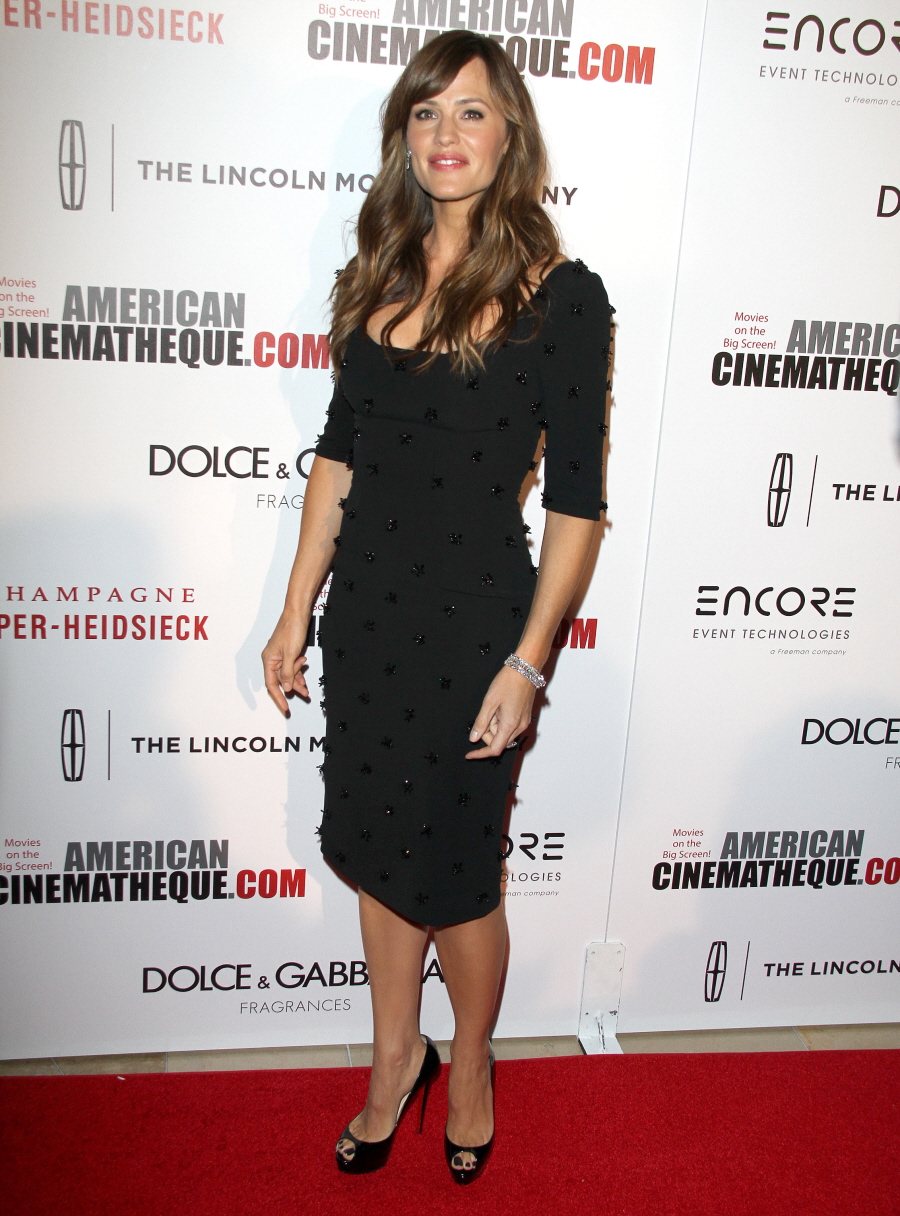 Michelle Monaghan in Miu Miu, shoes are Louboutins. I like this. This is a great dress for an event in which you're not the main event. Also: YAY SLEEVES!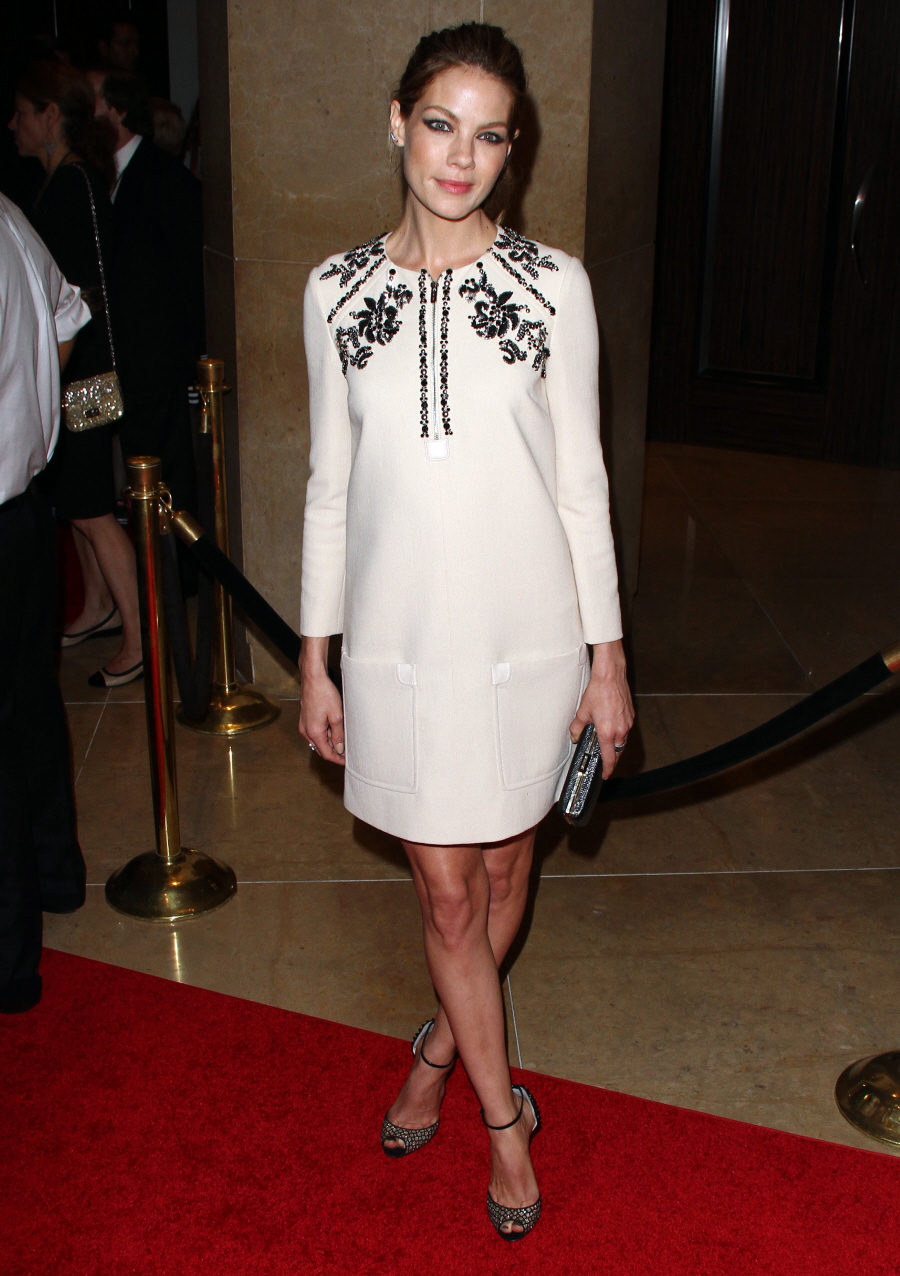 Photos courtesy of Fame/Flynet.
Read this article:
Who was the best dressed lady at Matthew McConaughey's tribute?