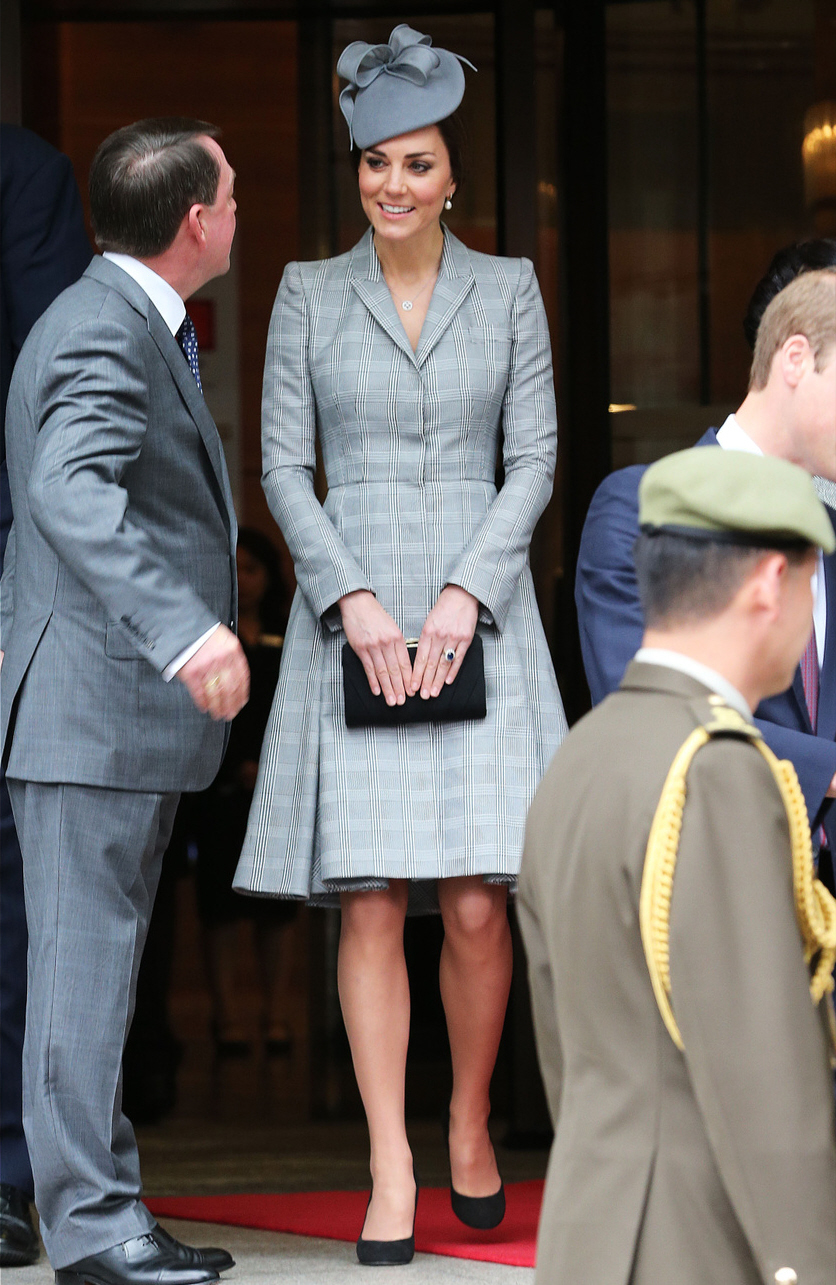 Yay!!!! Duchess Kate finally came to a scheduled event. She didn't cancel at the last minute! This is Kate first public appearance since her second pregnancy was announced. It's also her first public event since August 7th (the Tower of London appearance with William and Harry). Kate is said to be in the beginning of her second trimester and the worst of her hyperemesis gravidarum seems to be past. It was also announced over the weekend that Kate is due in April… doing the math, that means that she's probably about 13-14 weeks along, I'm guessing. When the palace announced her due date, they also stressed the fact that Kate is expecting "a baby," as in NOT twins. Just FYI.
As for this appearance today, Kate and William joined the Queen in welcoming the president of Singapore, Tony Tan Keng Yam, at Buckingham Palace. There was some sort of carriage procession. Kate wore a plaid Alexander McQueen coatdress which is utterly appropriate. It's a demure, professional length and the fabric is heavy enough to ensure no "flouncy skirt blow-ups" or Marilyn Moments. Kate also wore a Jane Taylor hat. You can read more about the event here.
As I said, I think Kate looks completely appropriate. The coatdress is boringly pretty and smart, her hair isn't flying all over the place and she's put on some much-needed pregnancy weight, which is good. I'm glad she's able to keep some food down. I hope this is the first of many appearances she makes during this pregnancy!
Kate is also due to attend the Wildlife Photographer of the Year 2014 awards in London tonight. Since she wore McQueen during the day, I'm thinking…Stella McCartney?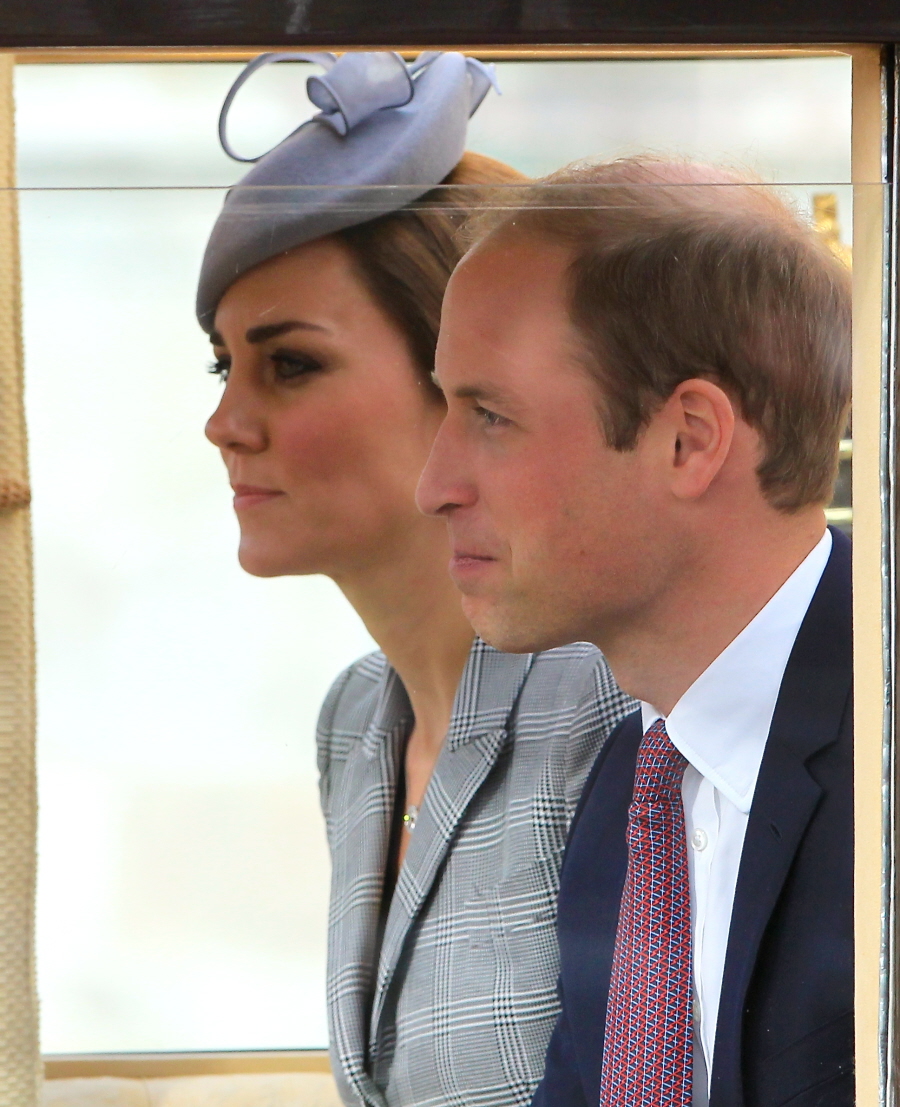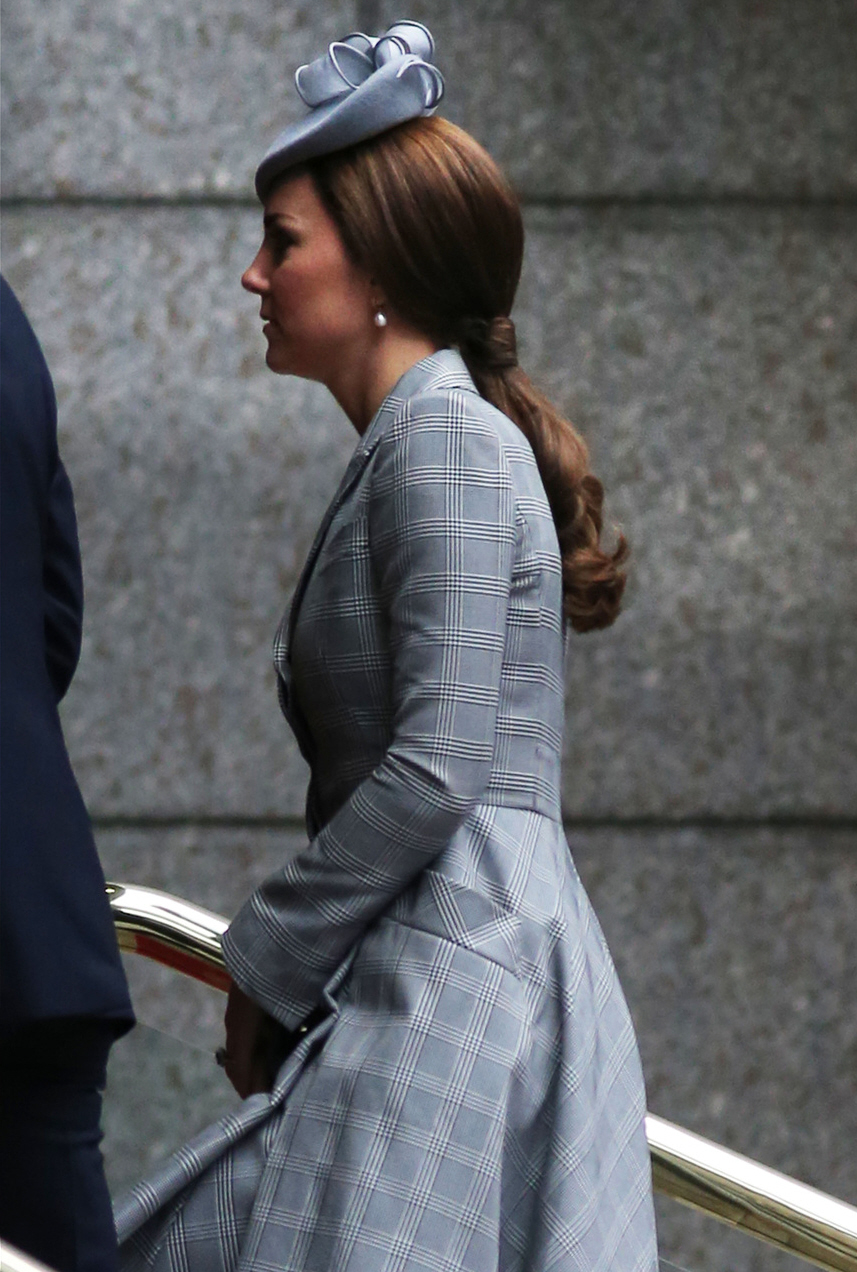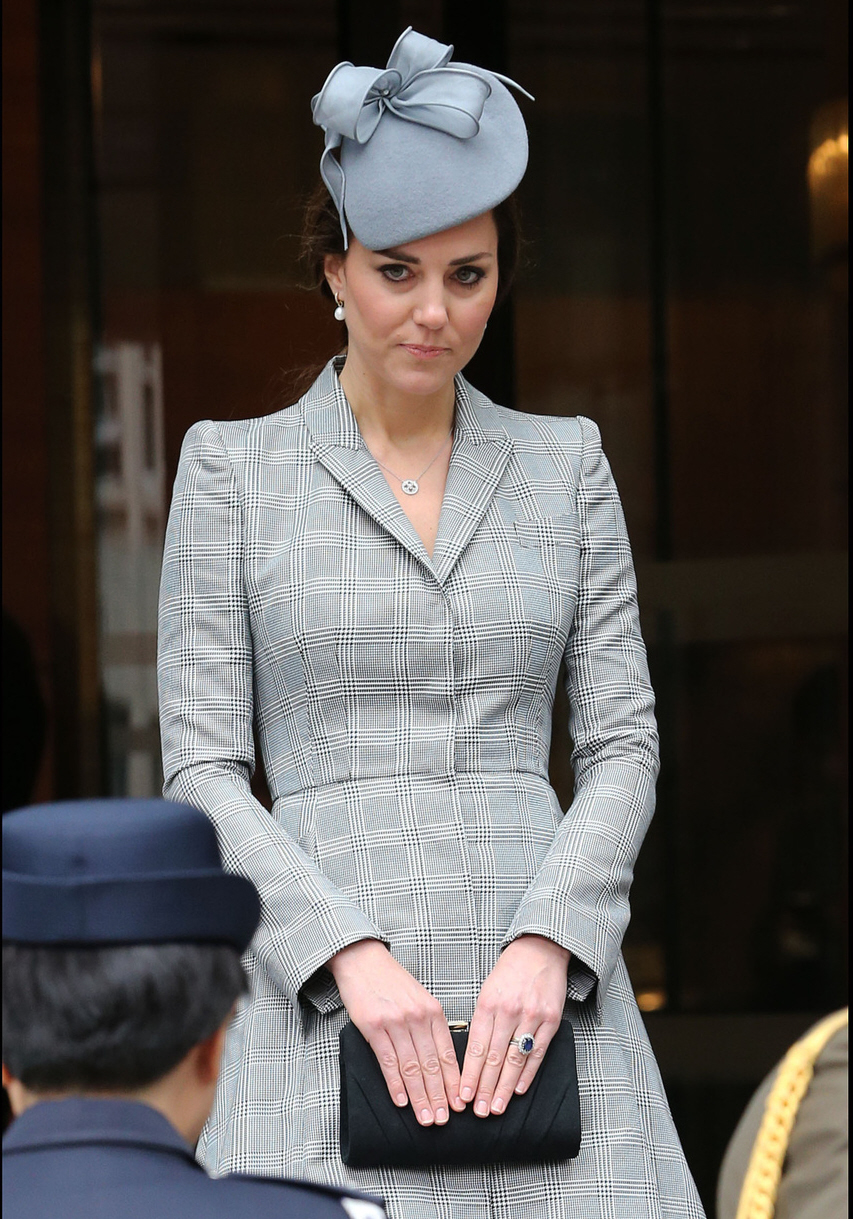 Photos courtesy of WENN, Pacific Coast News.
Continue reading here:
Duchess Kate wears plaid McQueen for her first public event in months: lovely?