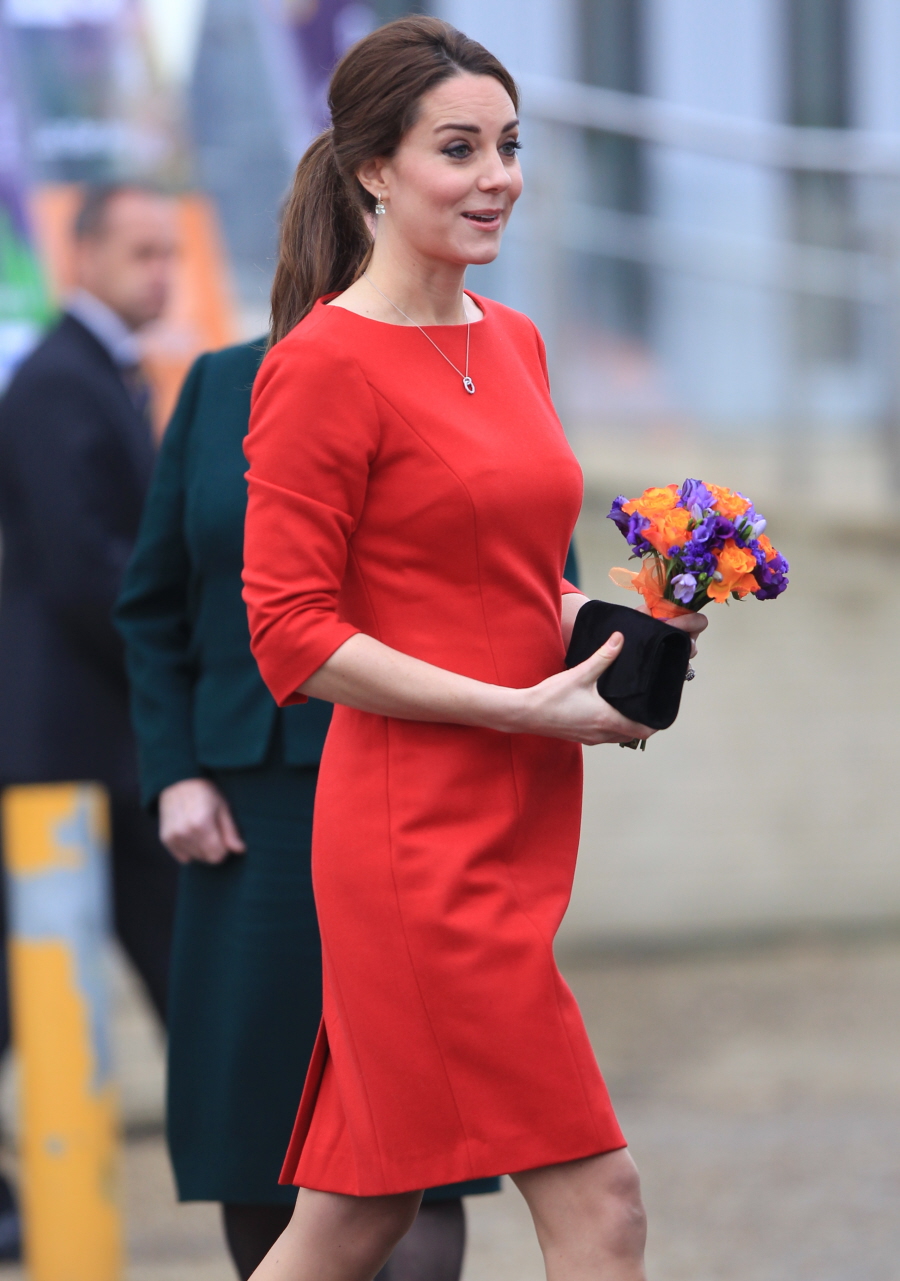 Oh, I really hope you guys bring back Wiglet Watch for these photos, because I feel like there's a lot to analyze and assess!!! These are photos of Duchess Kate in Norwich, England today, attending the launch of East Anglia's Hospices' Norfolk Capital Appeal. EACH is one of Kate's patronages, and she's helping them launch a fundraising drive (they need £10 million) to build more EACH facilities in Norfolk. You can read more about the launch here – Kate did not give a speech, from what I see, but she did release a one-sentence statement. Probably better that way because chica still can't manage public speaking.
As for her look today… RED!!! YAY. I do love it when Kate chooses a rich jewel tone. I would always rather see her in red, purple or a rich sapphire than the greys, browns, pale pinks and neutrals she seems to favor. Kate's dress is by Katherine Hooker. It's not perfectly tailored, but I suspect Kate bought up a size or two to accommodate her (still very small) baby bump. Kate's also wearing lower-than-normal black heels. I didn't notice that the black suede heels are lower than her usual three-inchers, but The Daily Mail noted it, so there you go.
As for her hair and Wiglet Watch 2014… I'm sure there's some teasing that went into this ponytail. But I'm just not convinced that we're seeing her natural hair overall. I think there are some extensions or something. Wiglet Watch it. Also: we have to praise her for doing a ponytail. Always. It's so nice to see her hair out of her face.
Last thing – for Will and Kate's New York City trip in a few weeks, they'll be attending a fundraiser for their alma mater, St. Andrews University. The fundraiser will be held at the Met and it costs $100,000 per table (10 people at a table). That sounds pretty standard for a fundraiser and hey, at least it's not pay-for-play like the NBA game they'll be attending.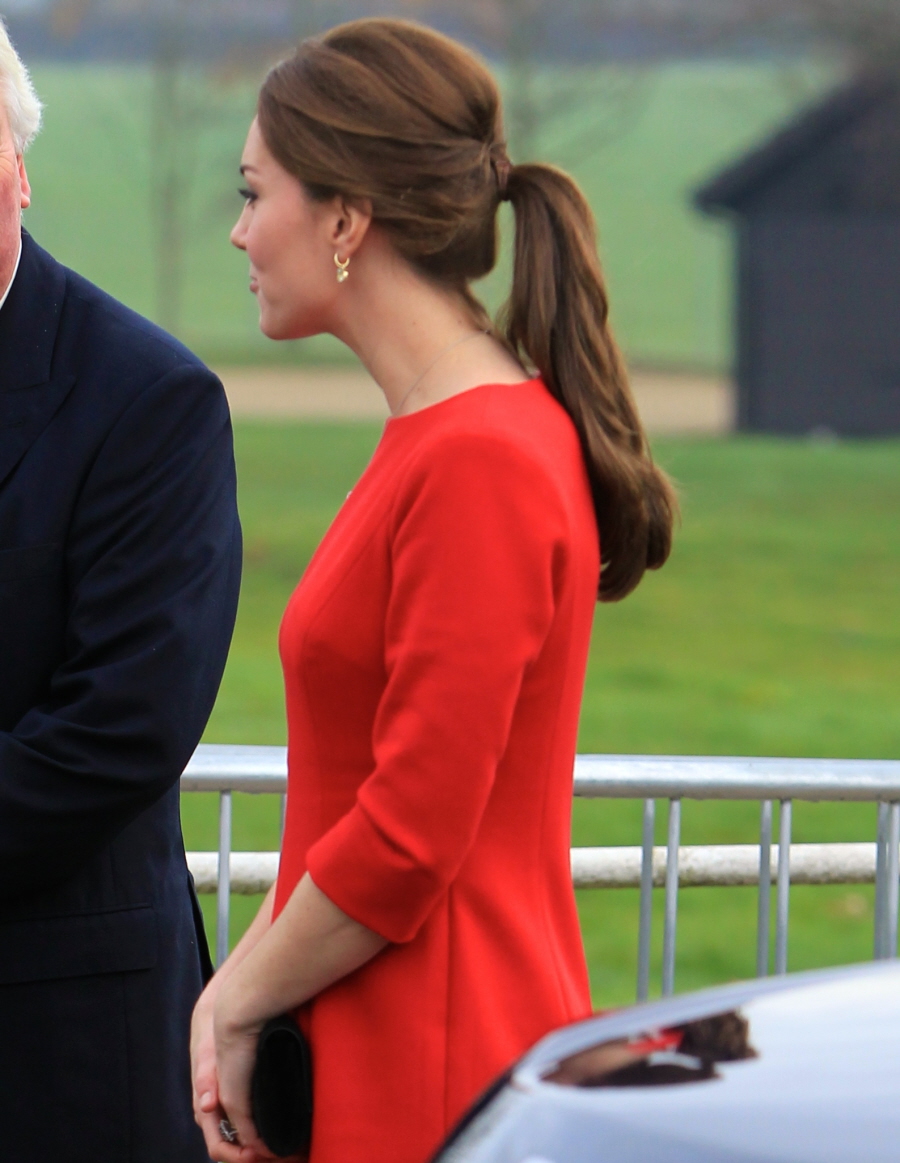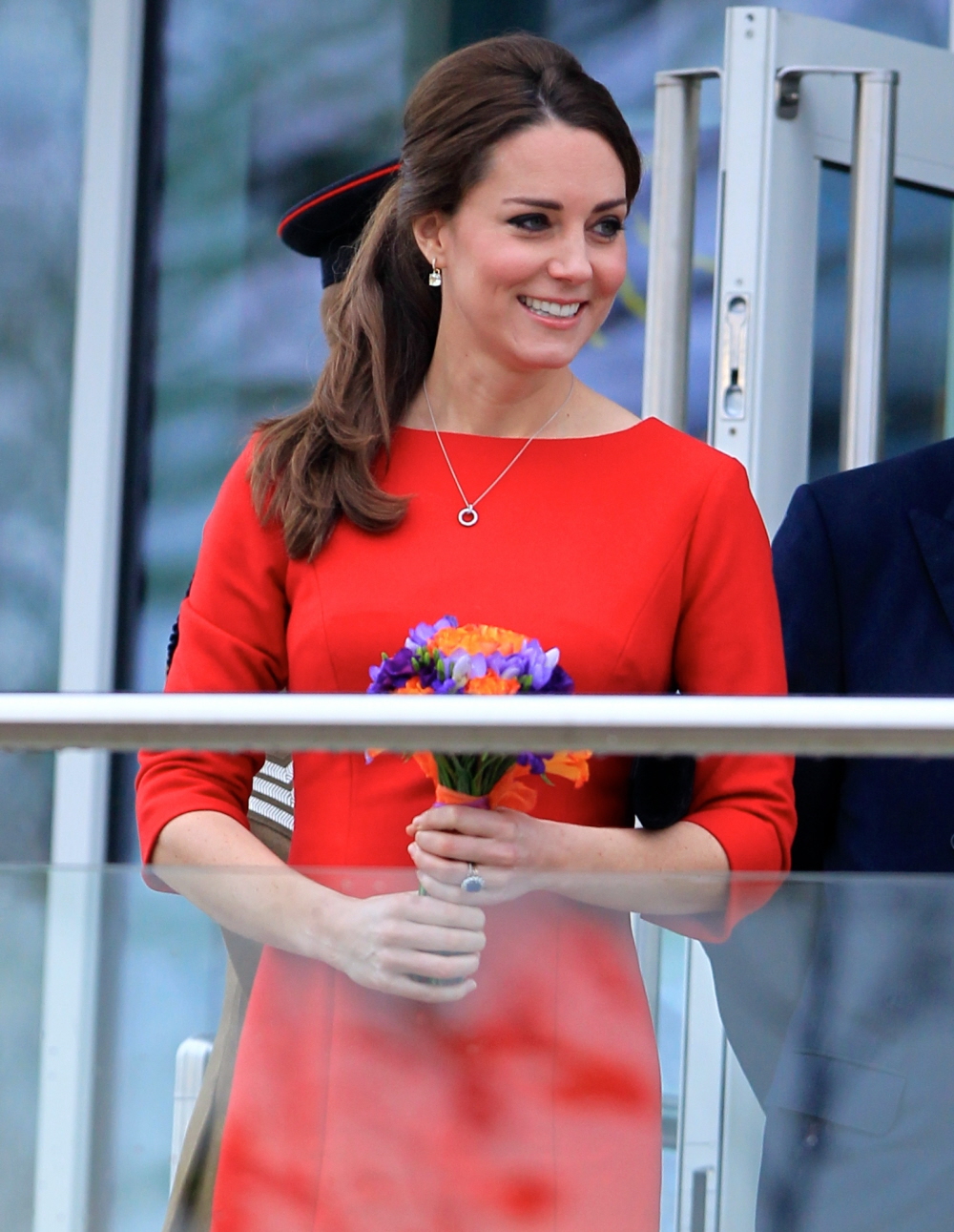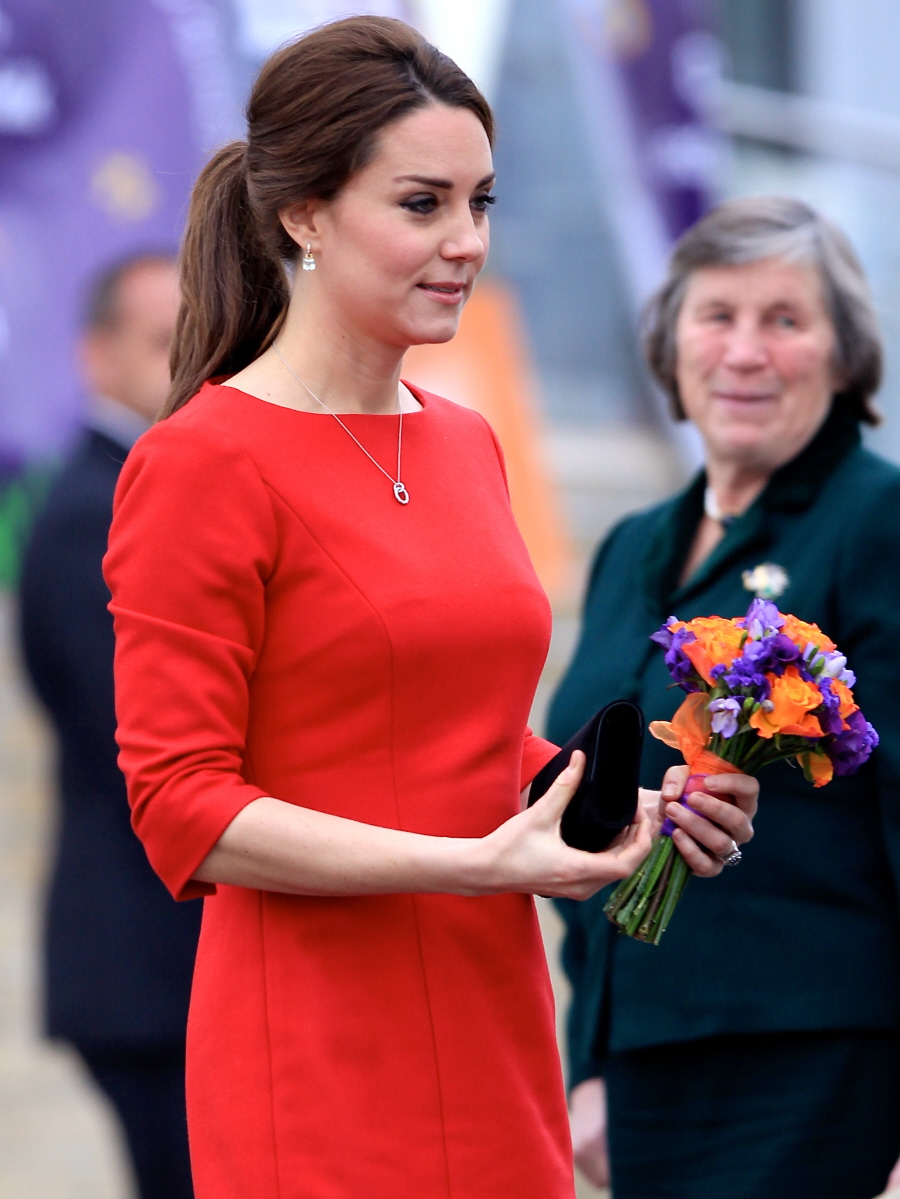 Photos courtesy of WENN.
View post:
Duchess Kate in red Katherine Hooker in Norwich: stunning, pretty or tired?