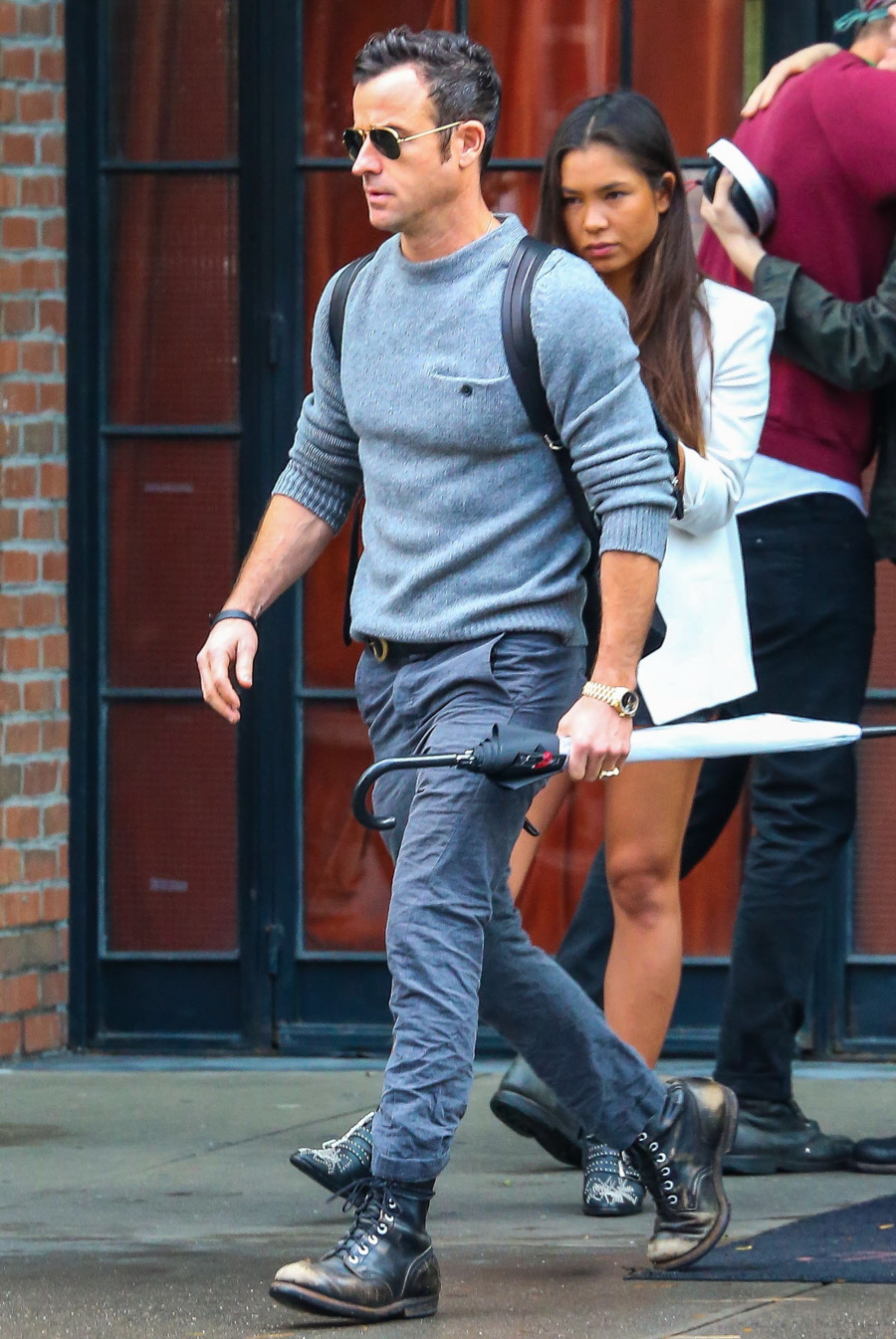 Here are some photos of Justin Theroux from last week that I just never got around to publishing. He was in NYC later in the week, walking around town with an umbrella and a fuzzy sweater, and then he went to the big Alexander Wang X H&M launch on Thursday night. As far as I know, Jennifer Aniston did not make this NYC trip with him at all. I'm assuming she's home in Bel Air. Justin sure uses any excuse to come to NYC, doesn't he? That being said, he's a long-time supporter of Alexander Wang. He's attended several of Wang's shows in the past. As for Jennifer and the future of JustJen and whether they'll ever get married… God knows. There is this UK-tabloid-sourced story about Justin's near-constant deflections on all things wedding-related:
Jennifer Aniston's famous friends have reportedly "urged caution" over Justin Theroux. The former Friends star has been engaged to fellow actor Justin, 43, since August 2012. But two years on, the couple seem no closer to walking down the aisle and it has reportedly led her showbiz pals to voice their concerns.

"Several of Jen's friends, including Chelsea Handler and Demi Moore, are thought to have urged caution over Justin's reluctance to carry out the wedding, pointing out his reputation as a huge commitment-phobe," a source told British magazine Grazia. "Even Justin's own friends have joked that his line 'we're not on anyone else's time frame,' should be 'we're not on any time frame'."

Justin recently admitted he felt a "hum of pressure" despite saying earlier this year that he and Jennifer had "hot feet" about getting hitched, as opposed to cold. People close to The Leftovers actor feel his behaviour echoes his attitude during his 14-year relationship with stylist Heidi Bivens, which ended in 2011.

"One moment Justin would be dropping hints to Heidi about 'when we're married', before getting really vague and ultimately dismissing it as just a piece of paper," the source continued. "Justin seems hesitant to even discuss the kind of ceremony he'd like [with Jen]. Their recent trip to Bora Bora was a typical example – it seems Jen wanted the beautiful setting to inspire them to talk about romantic wedding locations, but it seems Justin has become a pro at deflecting her hints."

Things have reportedly been made worse for Jennifer, 45, because a number of her close friends, such as Courteney Cox and George Clooney, have either got engaged or married before her.

"Most of Jen's friends are marrying or having children around her, while she feels as if she's treading water," the source added.
[From The Malay Mail/Cover Media]
I tend to believe this. Go ahead and yell at me! But I think if Justin really wanted to get married, they would have done it already. He's the one playing these games. He's never been into marriage at all, I think. He spent 14 years with Heidi Bivens without getting married, and now he's pulling the same thing with Aniston. It does make me wonder though – why even get engaged? Why did he propose? Or did he even? I've always found the proposal story somewhat suspect.
And finally, Justin's name was mentioned in The Wrap article about the neverending Doctor Strange casting drama. According to The Wrap's sources, Justin really wants the Doctor Strange part. Yeah… Theroux as a Marvel lead? Can you see that?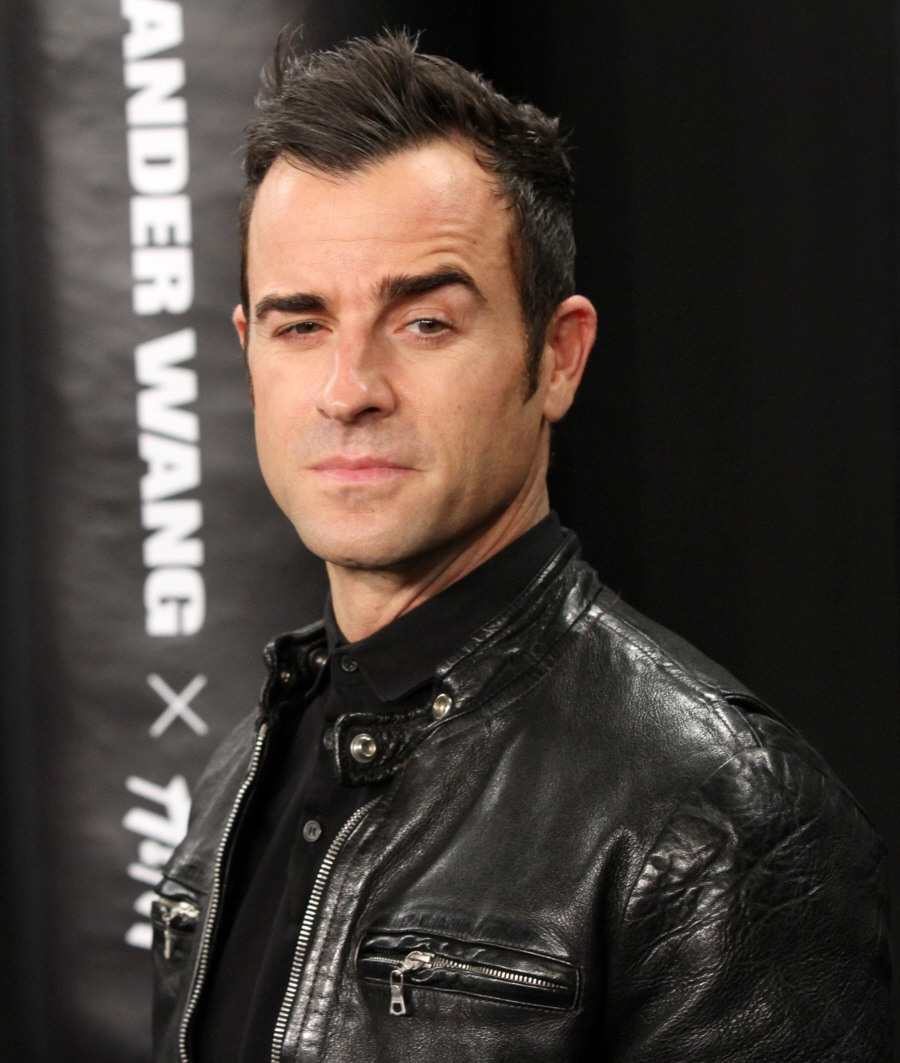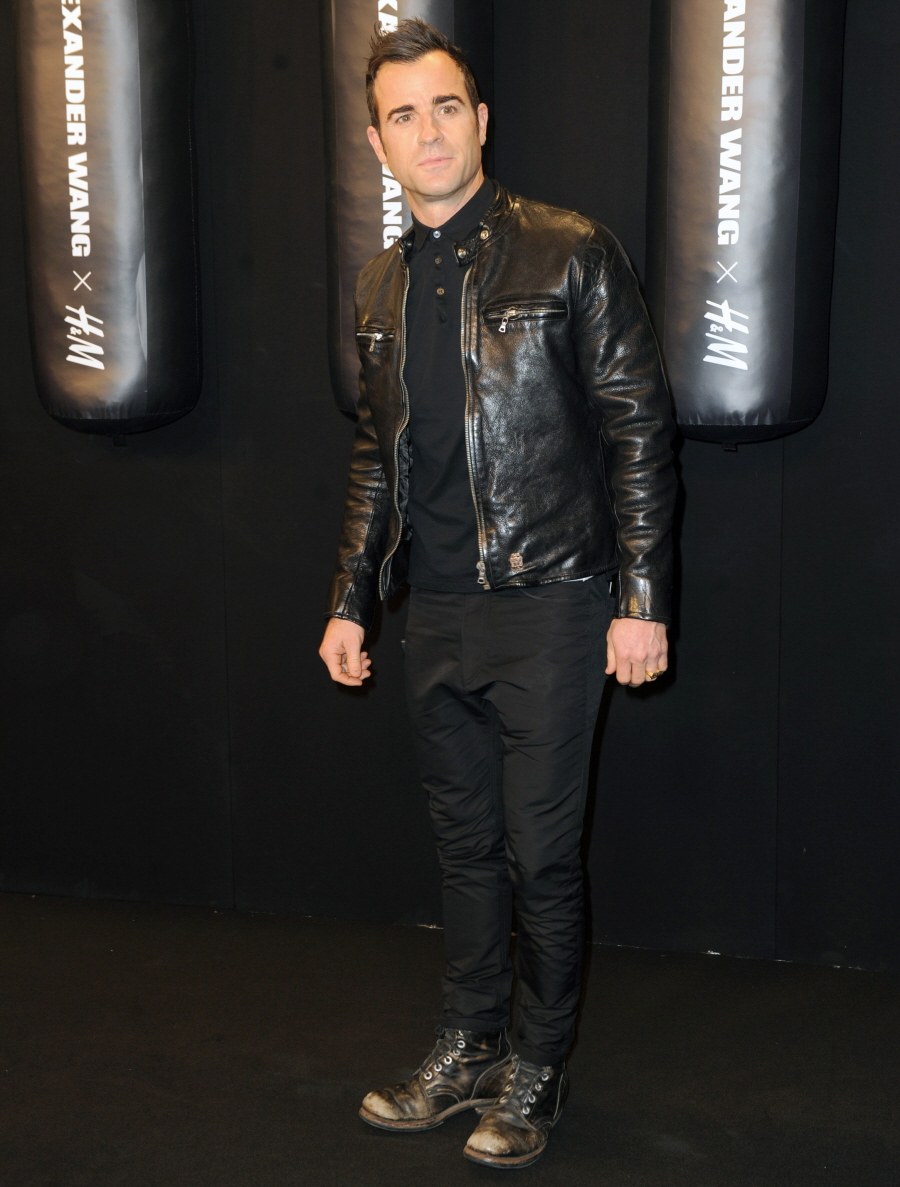 Photos courtesy of Fame/Flynet.
Read more here:
Justin Theroux 'has become a pro at deflecting Jennifer Aniston's wedding hints'