Yesterday Bedhead covered the story that Giuliana Rancic had declared that she put her relationship with her husband, Bill Rancic, ahead of her baby. She said "We put our marriage first and our child second, because the best thing we can do for him is have a strong marriage." That statement was pretty controversial of course. While some of you agreed with her and said that happy parents make happy kids, others said that it was selfish and not in the best interests of the children. I think "to each their own" basically, which is how Giuliana qualified her statement. However, I do think Giuliana is a narcissist in general and it's not surprising to me that she wants to keep up the status quo in her life after her baby comes along. That has to do with my impression of her and not this particular thing she said, which is something she would say.
Giuliana and Bill of course worked very hard to be able to have a child. Giuliana went through several rounds of unsuccessful fertility attempts before doctors found that she had breast cancer. She had a lumpectomy that was unsuccessful and eventually opted for a full double mastectomy as cancer was in both of her breasts. The couple finally had a baby through a gestational carrier last year, using Guiliana's egg and Bill's baby batter. (I just wanted to use that term. Also, kind of off topic, there was a scene in this week's "Shameless" in which a childless couple is trying to conceive, with the help of the wife's mom, that was just awesome. I'm not giving spoilers, I just can't get that out of my head!)
So anyway these two were spotted at the airport leaving LA yesterday without their six month-old baby, Edward Duke. They were just chilling out holding hands and didn't have a nanny trailing behind them or anything. I get that new parents want to take time off from their baby and all, and maybe this was Giuliana's way of telling us she does that. Again, to me it's just more evidence that she's an image-obsessed selfish person, but I'm not going to criticize her for not bringing her baby along. It just doesn't make sense to me that someone would work so hard to have a baby and then be like "well, the nanny can do all the work at home and we're going on vacation now."
Also, last December Giuliana said that she totally loved it when her baby pooped and she loved changing his poopy diapers. She even said she would videotape it when Duke (I guess they call him by his middle name) poops. Maybe that was so she could remember it, since she sees him when it's convenient to her. Too harsh? She bugs!
Update: for those of you wondering if Giuliana and Bill are flying out of town on business, this is what she tweeted recently.
Ur sweet. I'm taking a post award season vacay!See u March 12! RT @ashormsby: I miss @giulianarancic … @enews is not the same!

— Giuliana Rancic (@GiulianaRancic) March 1, 2013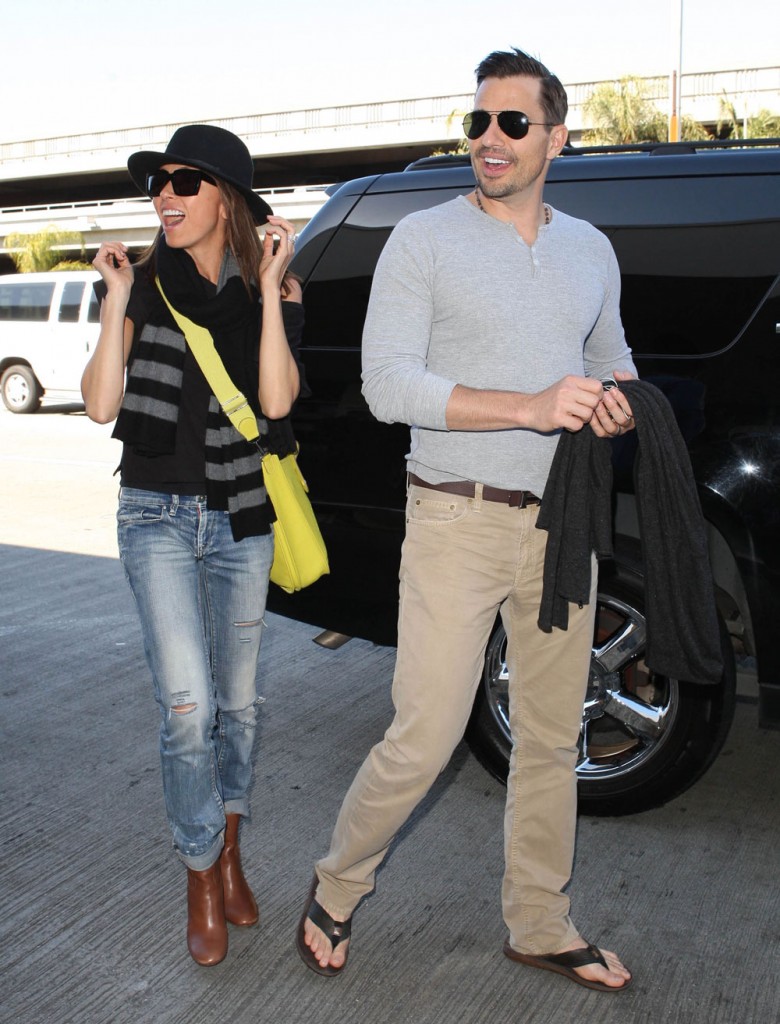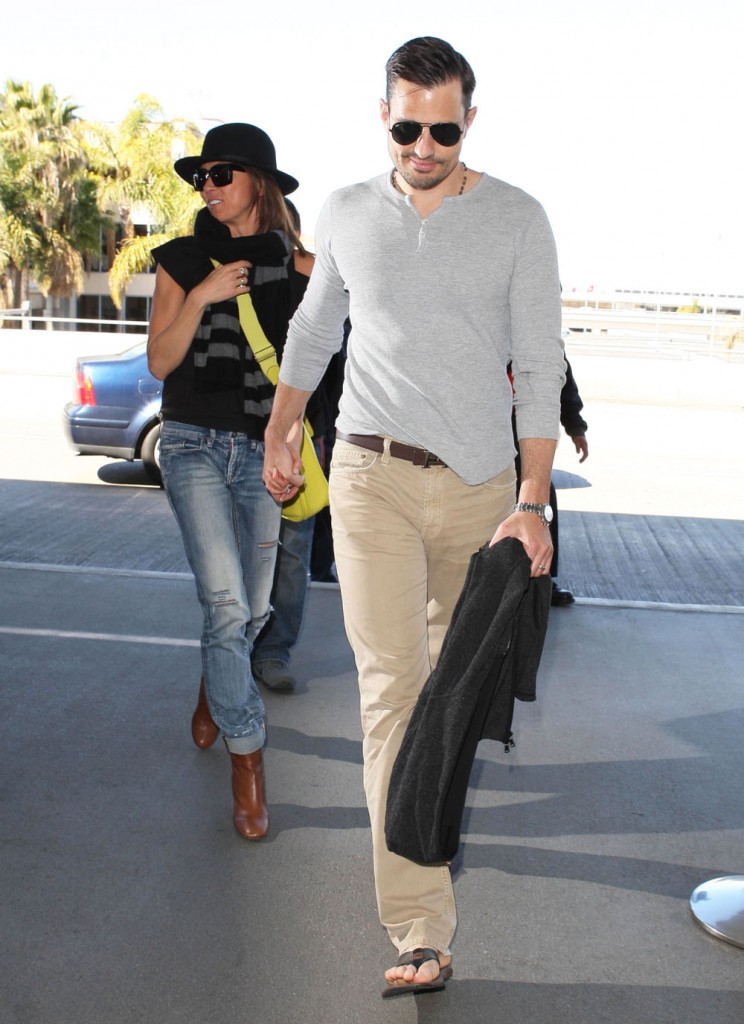 photo credit: FameFlynet
Continued here:
Giuliana & Bill leave town without their baby, is this part of her 'relationship first' plan?