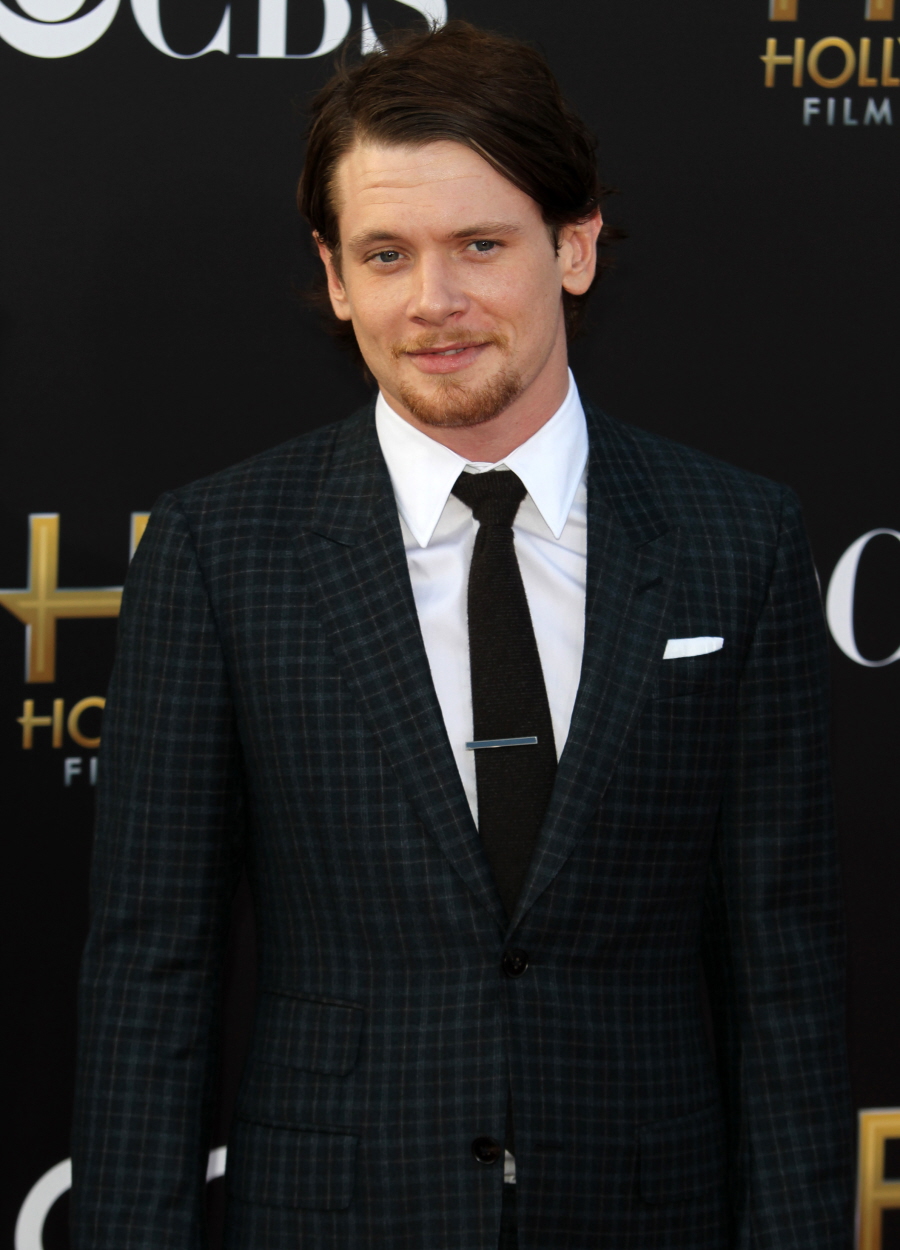 I was wondering why Angelina Jolie would deign to appear at last night's Hollywood Film Awards last night, considering Unbroken is still a month and a half away from being released, but I shouldn't have worried. She only came out to honor her Unbroken lead actor, cutie Jack O'Connell. You'll have to forgive me, because I've never seen Jack's work before, so this red carpet and show was the first time I'd ever seen him in motion and heard his accent. This boy is ADORABLE. He's got that naughty-boy/bad-boy thing going on, like a young Michael Fassbender. But Jack's also going to play the game a little bit, mostly for "Her Ladyship" Angelina. That's what he called her!! Angelina presented Jack with the New Hollywood Award. Here's the video.
Angelina is super-serious and it really felt like everybody shut up when she was speaking. I wonder how it feels as a young actor, barely known in Hollywood, to be plucked from relative obscurity to take the lead in a huge Hollywood WWII movie and then to have Angelina Jolie present you with an award? Well, Jack wore it well.
PS… Jack wore Gucci. Angelina's black wool gown was custom-made Atelier Versace!
Photos courtesy of WENN, Getty.
See original here:
Angelina Jolie honors her 'Unbroken' lead, cutie Jack O'Connell, at the HFAs