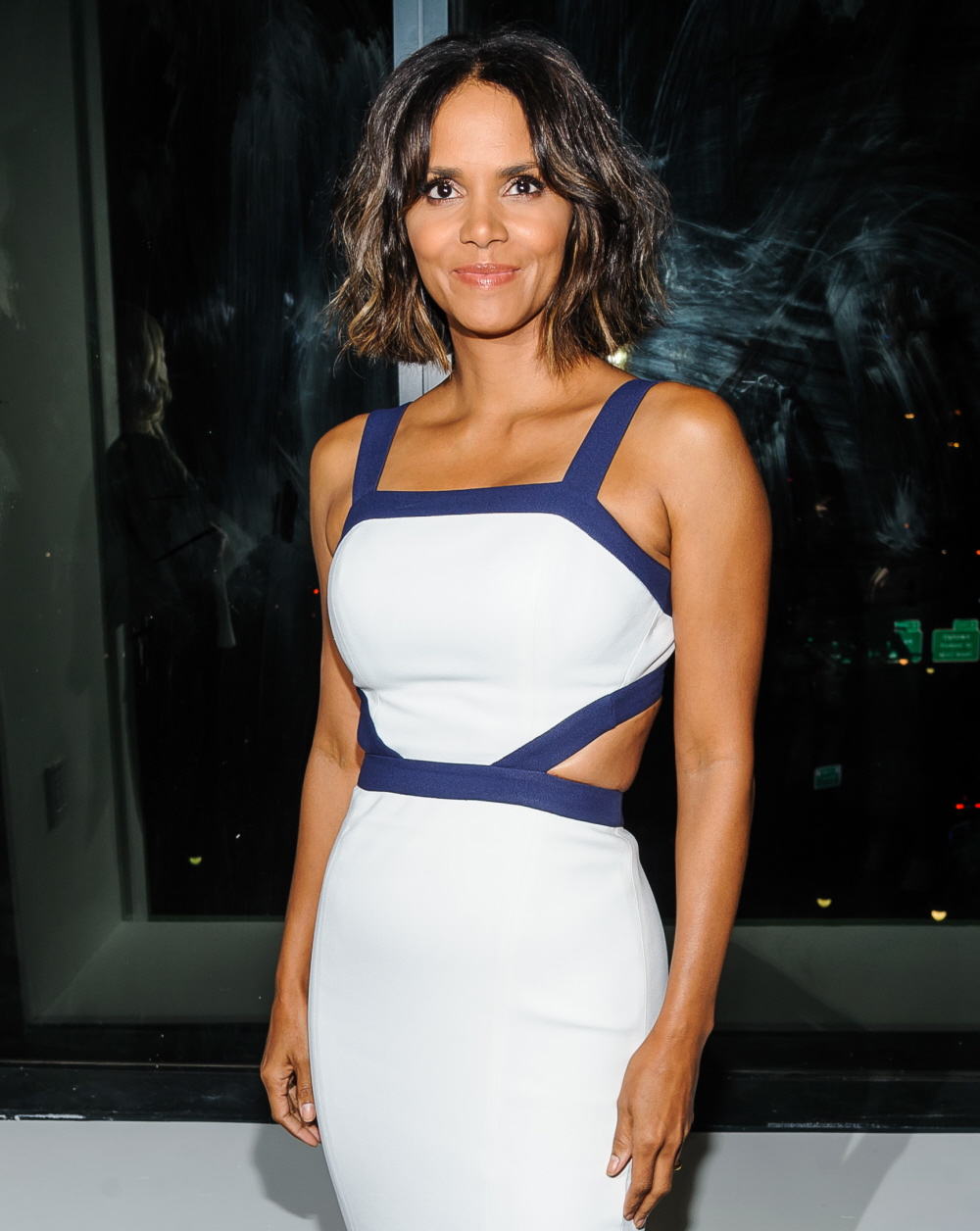 Halle Berry has some diverse side projects, most of which I don't keep up with. Sorry! I know she has a perfume line, and now I know she's relaunching an older lingerie line, Scandale Paris. Halle gave an interview to Yahoo about her takeover of the 82-year-old lingerie line – apparently, she's going to make it more affordable, but the bras and panties are still going to be good-quality. In this interview, she talks a lot about what her "French husband" Olivier Martinez taught her about dressing, plus some boob advice.
How her French husband changed her: "I have definitely changed as a result of being married to a French husband. French women would not put their sweats on and run out to the market. So I care more about what I wear out of the house, because if not, he calls me out on it. [French women] put a lot of energy into their outerwear, but also their underwear. They're not going to get caught in an emergency room without being prepared."

Her mother's boob advice: "She said if I don't want my boobs to hit my knees by the time I'm 30, always wear a bra, even to bed."

She's not using her sex symbol image to move bras: "I don't think I'm using my sex symbol image, if that's what you want to call it, to sell the line. I'm not the model, so no I'm not trying to use that part of me at all."

Aging in Hollywood: "I think both actors and actresses face this. It's not just women. As an actor you face having to age and redefine yourself. The roles you were able to play before, you can't play anymore. So you have to adapt and play a different role. And as actresses, we need to accept that we're not always going to be the sexy ingenue, but hopefully we get better with age."

Whether Nahla has seen her movies: "She hasn't seen any of my movies, so she doesn't quite understand what I do for a living. The beauty of our lifestyle is my daughter doesn't see me as any different than anyone else. I try very hard to be like other mothers."

Gossip about her private life: "I've learned that I can't care about what people say about me because caring is too stressful and too hurtful," she says. "It's all just fodder and nonsense," before reconsidering that her new role as an executive might mean that ugly incidents like a 2012 fight between Martinez and Aubry might affect her bottom line. "It can start to matter and affect you when you think about being a brand. People want know that they can trust you. But I'm happy to say none of the negative things that come from those people hiding behind their computers — I call them the haters — have permeated me through my career."
I think it's extremely cold to basically say that your husband isn't going to physically assault your ex-boyfriend anymore because it will affect your business. Like, if Halle wasn't trying to make herself into a household "brand," then sh-t would still be going down with her custodial arrangement with Gabriel Aubry. That's what she's saying. I suppose that makes me a HATER.
As for the boob advice… I've heard that before. I feel like a lot of women of a certain age were told to do that, to wear a bra at all times, even while you're sleeping. I HATE sleeping in bras, so that's probably why my boobs don't look as good as Halle's.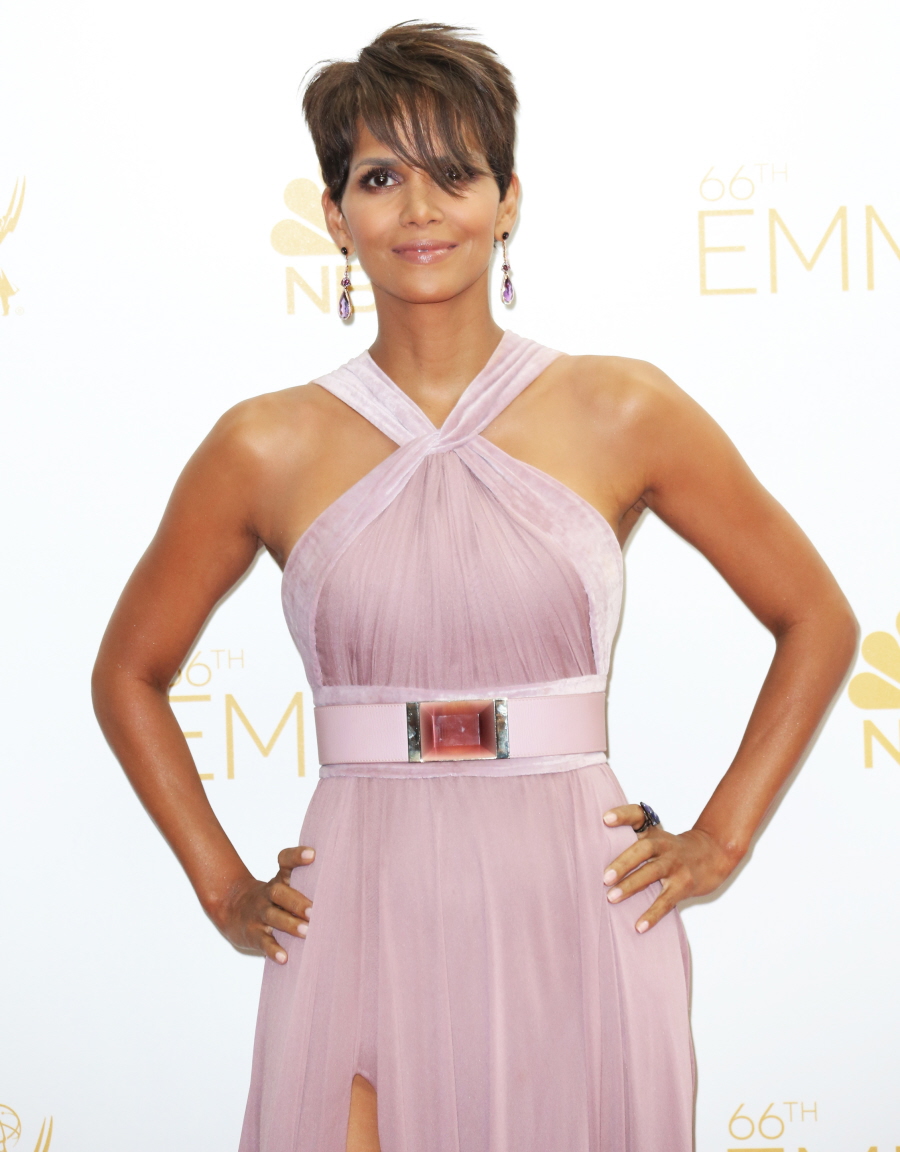 Photos courtesy of WENN.
See the rest here:
Halle Berry's advice to keep the girls perky: 'Always wear a bra, even to bed'