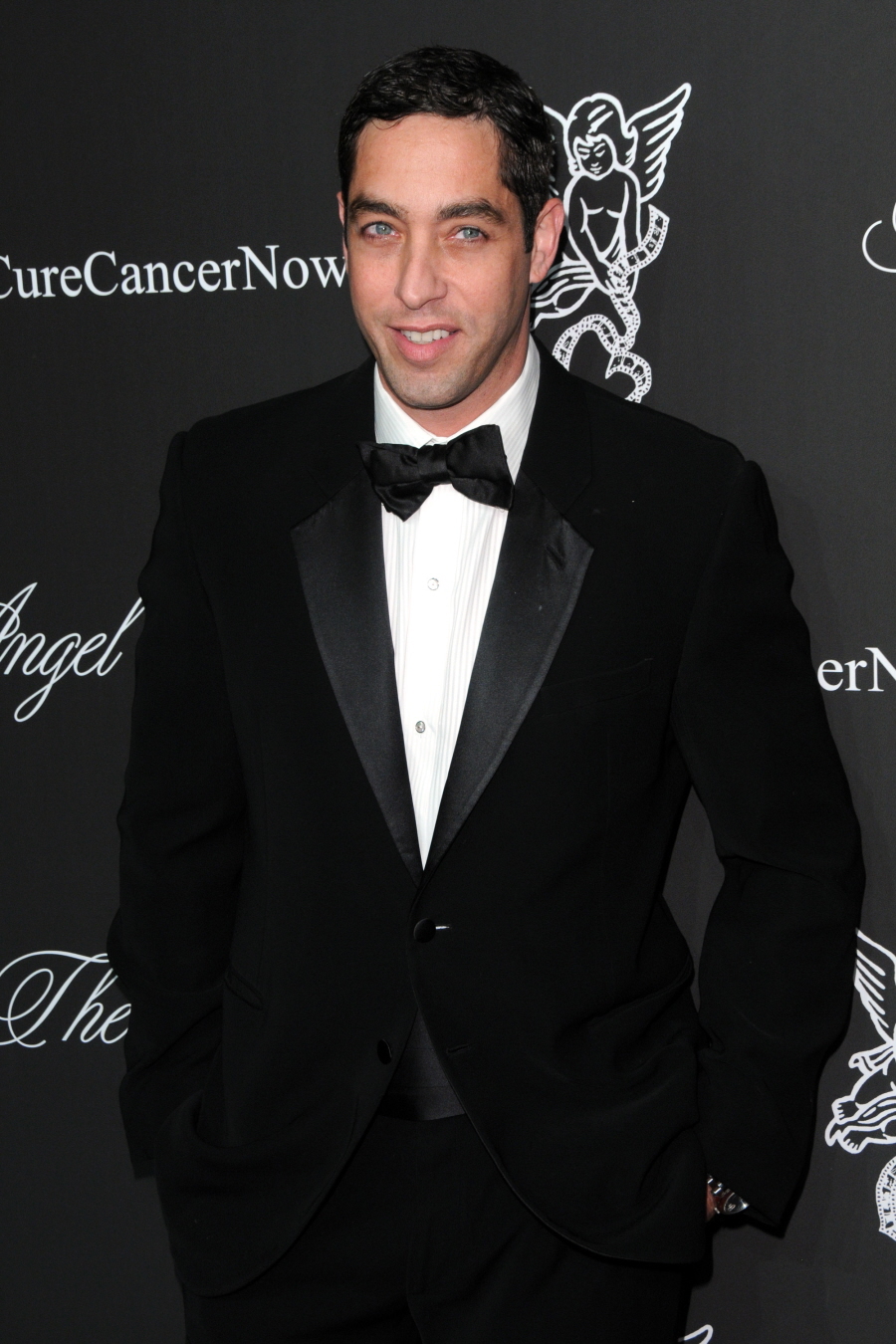 Sofia Vergara and Nick Loeb broke up months ago. Sofia is now with Joe Manganiello, which… I mean, I guess I get that. I can't imagine that Joe is very demanding emotionally, you know? He's just sort of there, like a big slab of beefcake. Sofia is probably happy to be with someone unchallenging. But her ex, Nick Loeb, still has feelings. In an interview last month, Nick threw major shade at Sofia, saying that he "likes a girl to dress a little classier" and that Sofia's vavavoom wasn't his thing. Well, Nick is still giving interviews about Sofia. And he's still butthurt.
When Sofia Vergara and Nick Loeb split in late May, it was assumed they were geographically incompatible (she lives in Los Angeles while he calls New York City home). But the publicity man explained to InTouch this week that while he wanted a family, the Colombian beauty (who already has a 22-year-old son) was more interested in fame.

'She's focused on her career,' the 39-year-old New Yorker said. 'The most important thing for me is to get married and have kids.'

The Loeb's Crunch founder added, 'I completely understand. She's at the height of her career, and, as she says all the time, she's taking advantage of her 15 minutes of fame because who knows how long that will last.'

At age 42, Vergara is at the height of her career with a hit TV series (Modern Family) and starring roles in movies (such as Fading Gigolo). The cover girl also has numerous endorsement deals and her own perfume, which launched in September.

Loeb added her new beau Joe Manganiello, 37, is a smarter choice for the actress. 'They are much better suited for each other,' he offered.

The heir to the Loeb fortune did not clear up whether he was dating Sharon Stone, 56, or not. The two were caught getting cozy in New York City earlier this month, according to UsWeekly. Stone and Vergara worked together on Fading Gigolo, which was released in 2013.
Er… is this shade-throwing? I think it is. I think it's patronizing to say something like "of course she wants to focus on her career, she's getting older and she's not going to be famous for much longer." I've always liked that about Sofia though – she's smart about her endorsements and all of her business deals. And why not? Why should that be a bad thing? And yes, she already did the mom thing. Now it's her time. As for Nick possibly dating Sharon Stone… er, nothing says "I want to settle down and have babies" like canoodling a 50-something cougar.
Oh, and Nick and Sofia were at The Angel Ball this week, but not together. Sofia was doing an interview with Extra when Nick came up behind her and whispered something in her ear. Sofia's reaction is… interesting. People have described this as "awkward" but to my eye, Nick is trying to say hello to her and Sofia gives him a bitchy look and goes back to her interview in a split second. Sassy!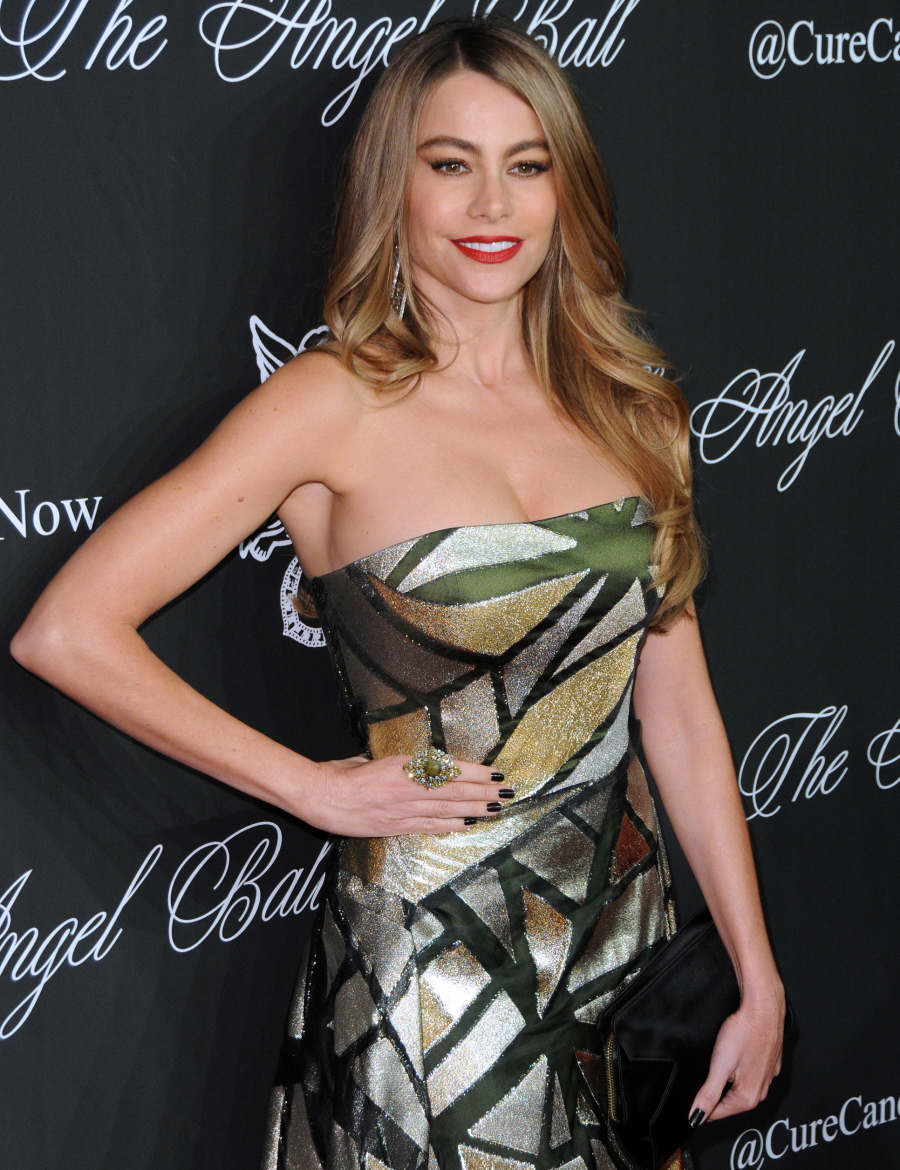 Photos courtesy of WENN.
Link:
Nick Loeb claims he split with Sofia Vergara because she was too career-focused