Here are some new photos of Vanessa Paradis in Paris… at some point. The photos are dated from the weekend, but WENN has thrown them up like they're new, so I don't know. She was at the Paris Cinema Festival for the premiere of her new film, Je Me Suis Fait Tout Petit. CB and I were debating what was different about Vanessa – I think VP has gained a little bit of weight (like, two pounds) and she got a great blowout. Maybe it's just makeup? We don't know. VP looks good, though. This was Vanessa's first public appearance since everything was announced with the official split and the subsequent "Team Depp says Vanessa is a ballbuster and that's why Johnny had to bone Amber Heard" campaign. The tabloids are still trying to figure out how long Vanessa and Johnny have been having problems – The Enquirer claims that Vanessa thinks Johnny was boning Amber Heard back in 2009, when Johnny and Amber first filmed The Rum Diary. Us Weekly has made it sound like Vanessa and Johnny have basically been split up since 2010. Basically, it's a mess.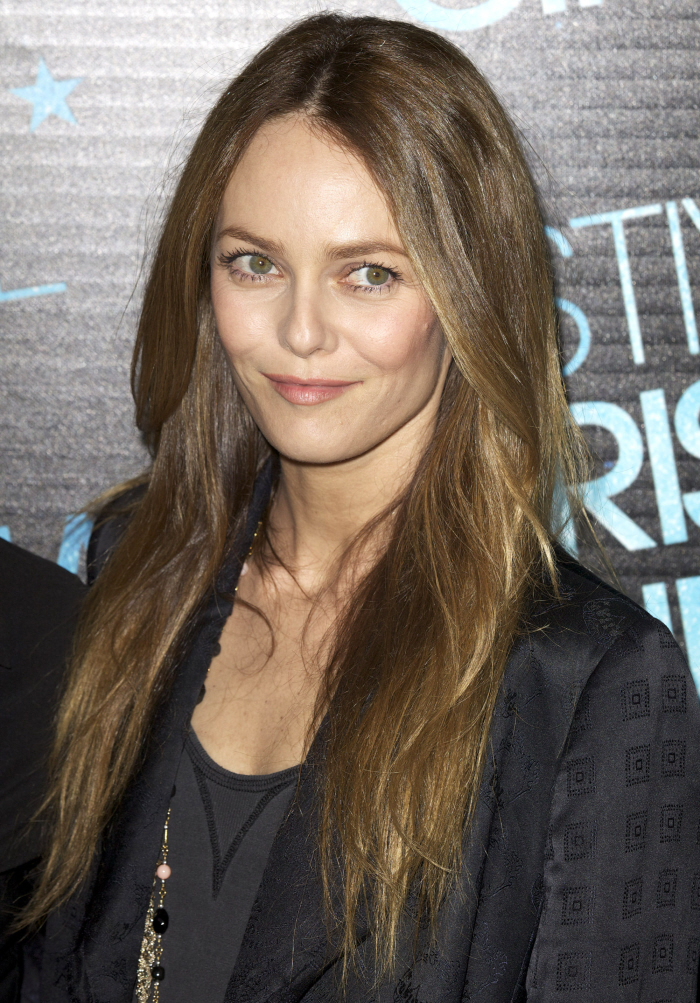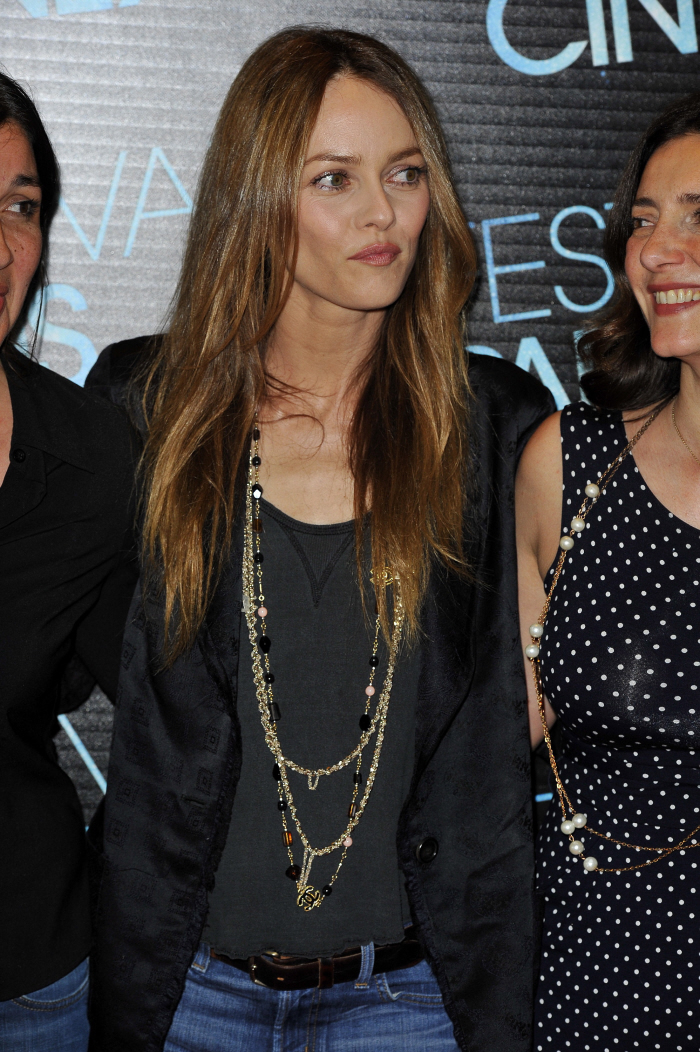 Also: Here are some photos of Lily-Rose Depp shopping with a nanny and a bodyguard in West Hollywood over the weekend. Lily-Rose is 13 years old – she turned 13 in May. I'm not trying to be harsh or judgy, but I do have to say… my mother would have never let me out of the house in this outfit when I was 13 years old. The exposed bra is one thing – and maybe I would give this a "meh" if it was just the exposed, red bra (why does a 13-year-old need a red bra, though?). But the exposed bra with the booty shorts cut all the way up that high? No. I'm not saying it's Johnny's fault and not Vanessa's or vice versa. Maybe they're co-parenting successfully and they're just tired of fighting Lily-Rose on her clothes, because God knows, teenagers can put up one hell of a fight. And considering Vanessa and Johnny's on-going drama, maybe the parental debate over their daughter's clothes has fallen through the cracks. But one of them needs to put their foot down about this, right?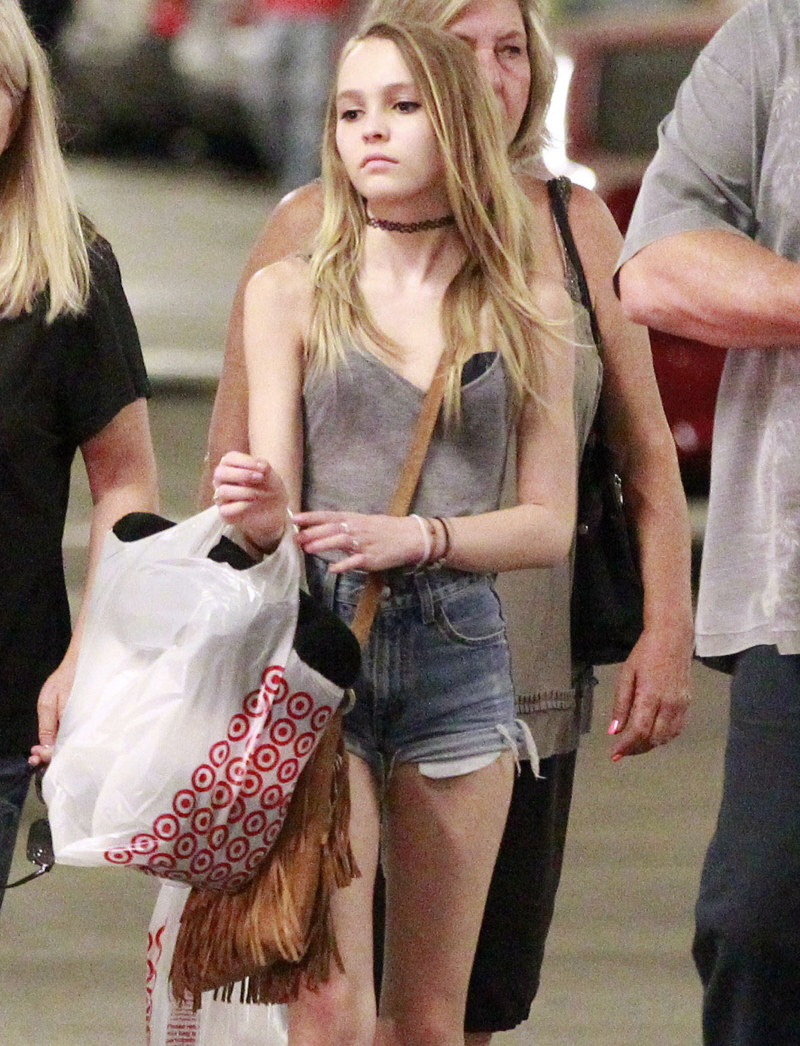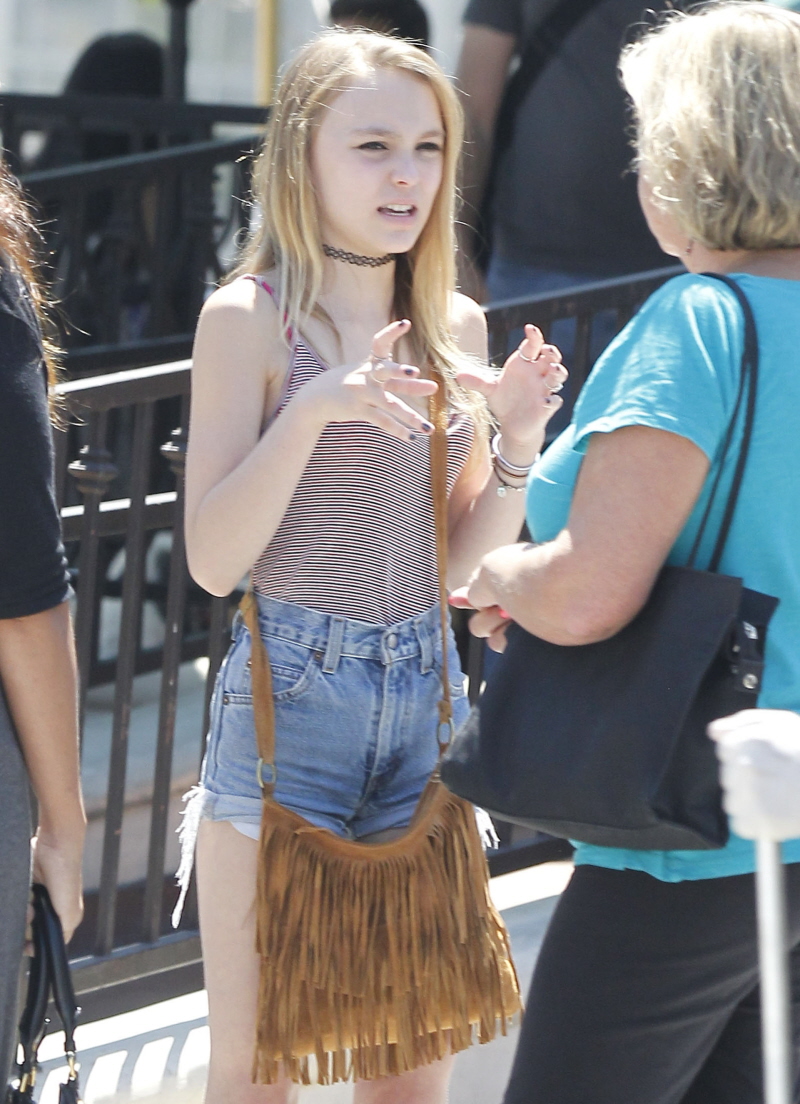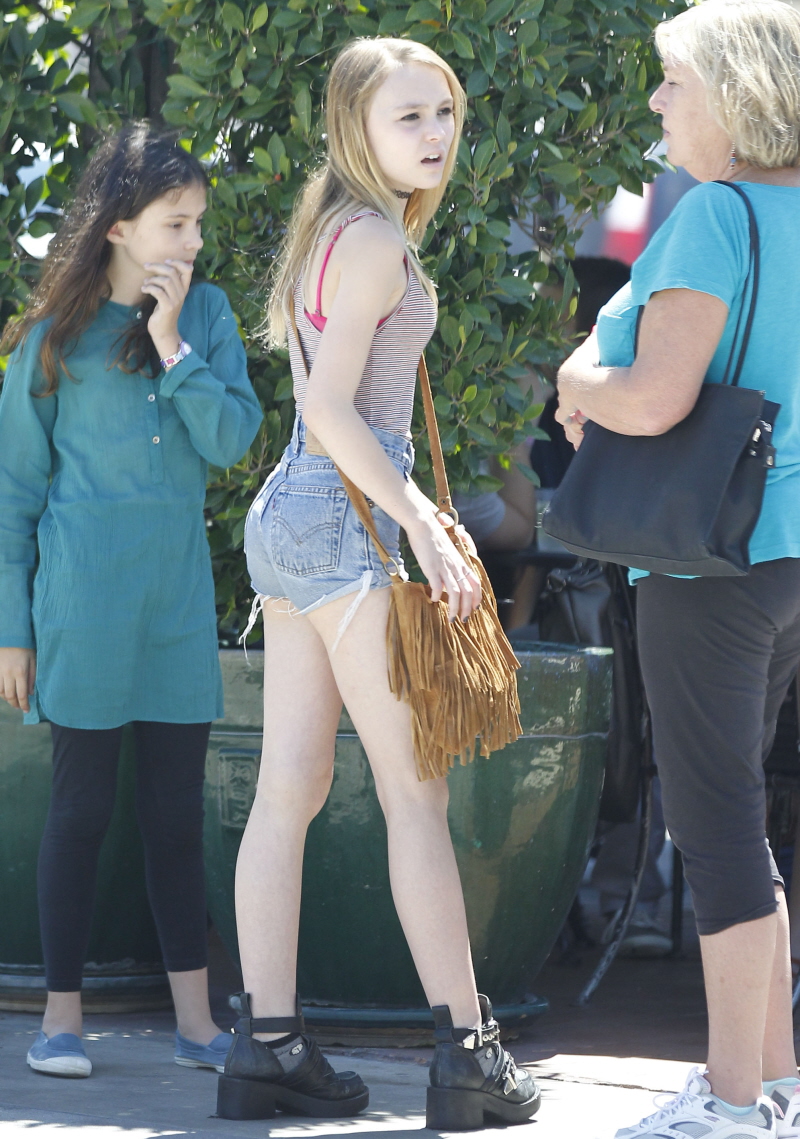 Photos courtesy of Fame/Flynet.
Original post:
Vanessa Paradis makes first post-split appearance in Paris: lovely?