THG Week in Review: Jennifer Aniston Engaged, Chad Johnson Arrested & Much More
Welcome to THG's Week in Review! Below, our staffers look back at the stories, stars and scandals that made the last seven days some of the craziest all year.
If you don't already, FOLLOW THG on Twitter, Google+, Tumblr and Facebook for news 24/7/365. Let us be your celebrity gossip source across the board!
Now, a rundown of the week that was at The Hollywood Gossip: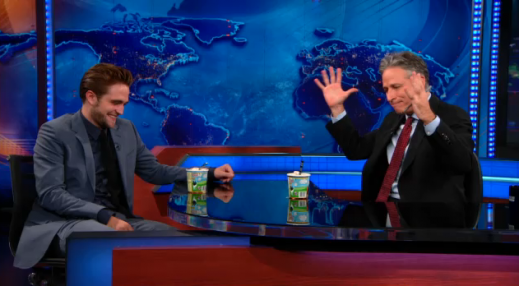 What was the highlight of the week for you? Did we leave anything out?
See original here:
THG Week in Review: Jennifer Aniston Engaged, Chad Johnson Arrested & Much More
This entry was posted by on August 18, 2012 at 3:20 pm, and is filed under Abusive, Adam Lambert, Advertising, Alec Baldwin, Anderson Cooper, Ann Curry, Babies, Barack Obama, Bikini, Bikini Photos, Britney Spears, Celebrities, Celebrity Hairstyles, Celebrity Scandals, Chris Brown, Crazy, cute, Demi Lovato, Drake, Emily Maynard, Evelyn Lozada, Facebook, Farrah Abraham, Fashion, Gay Marriage, Glee, Hair, Hope Solo, Jenelle Evans, Jennifer Aniston, John Travolta, Johnny Depp, Jon Stewart, Justin Bieber, Justin Theroux, Kate Middleton, Kate Upton, Kelsey Grammer, Kim Kardashian, Kris Humphries, Kristen Stewart, Lady Gaga, Madonna, Maksim Chmerkovskiy, Marriage, Matt Lauer, Miley Cyrus, Movies, MTV, Music, Nadya Suleman, News, Octomom, Olympics, Oprah, PETA, Photos, Pictures, Playboy, Rashida Jones, Rihanna, Robert Pattinson, Rupert Sanders, Russell Brand, Ryan Lochte, Scandals, Snooki, Taylor Swift, TV, Twitter, Vanessa Bryant, Various, Video, Weddings, Week in Review. Follow any responses to this post through RSS 2.0.You can leave a response or trackback from your own site.
Facebook Comments