What might have been a tame episode of The Bachelorette soon became surprisingly memorable as Kasey made a complete fool of himself – many times over.
He certainly didn't take any of the conventional routes – drunkenness, jackassery, climbing mountains Rated R style – either. No, Kasey was a unique kalamity.
How did Ali Fedotowsky respond to his increasingly odd overtures? Who received roses at the end of the night and which two guys' dreams were krushed forever?
THG breaks down all the action below in its plus-minus index …
Chris Harrison informs the guys they are headed around the world, starting in New York City. The Bachelorette's budget must really be increasing lately. Plus 4.
Ali Fedotowsky gets an InStyle makeover. Minus only 1, because while complete cross-promotional filler, this did provide us gorgeous shots of Ali Fedotowsky.
Kasey gets a one-on-one date and talks to the cameras about how Ali is a beautiful butterfly, "ready and open for love." It only gets weirder from there. Minus 2.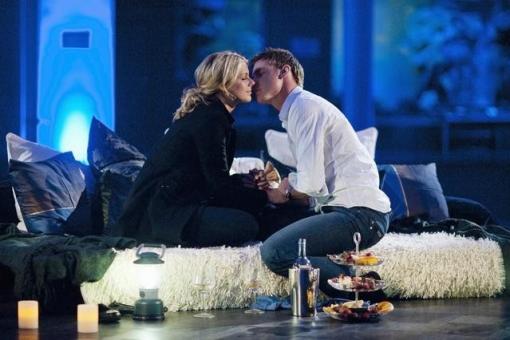 KRAZY TRAIN: Kasey puts the unintentionally hilarious moves on Ali.