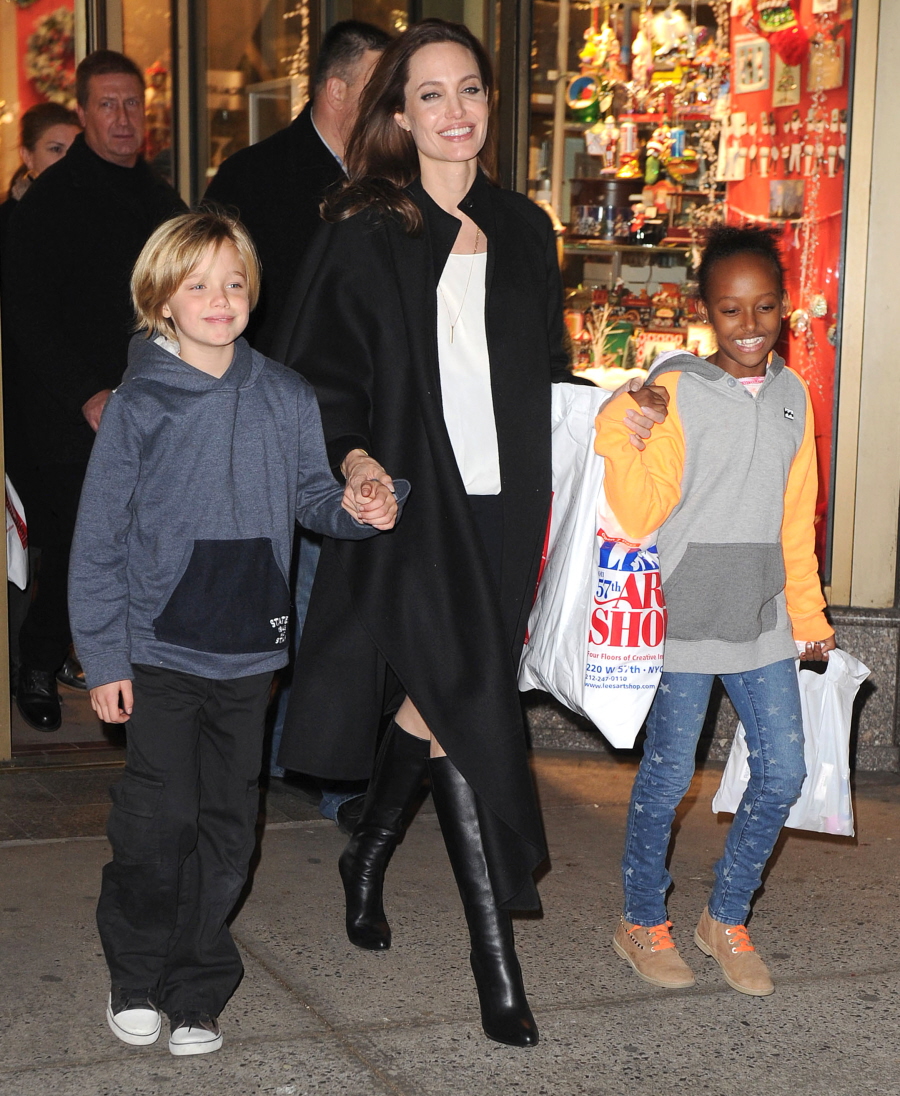 What is more righteous: Angelina Jolie's amazing black boots or Zahara's star-covered jeans? Some days, I really wish Zahara would just take over as her mom's stylist because I think Zahara probably has the best style of all the Jolie-Pitts, and yes, I'm including Brad in there too. I totally want Zahara's jeans. I wonder if they make star-covered jeans for adults? If not, they totally should.
These are some assorted photos of Angelina out with Shiloh and Zahara on Friday (they were coming out of Lee's Art Store in NYC), plus some photos of Angelina solo, going into the Paley Center. The Paley Center outing for press for Unbroken. I guess Angelina had the afternoon free to take her two older girls out to the art supply store.
I've always enjoyed Zahara and Shiloh's relationship. They seem like especially tight sisters, probably because they're relatively close in age. Shiloh is just a year and a half younger than Z. And even then, you can tell that Shiloh is already an inch or two taller than Z – Shiloh's going to be a very willowy teenager, I bet. And I bet Z will always be petite. Shiloh's shaggy Dorothy Hamill hairstyle is still amazing.
By the way, everybody has been talking about Angelina's statements during her DuJour Magazine interview, where she basically said she's going to quit acting. She issued a statement to Entertainment Weekly where she was like "I'm not quitting… yet." I tend to think that she's in transition right now, deciding if she's going to follow through on some long-gestating acting projects, plus she's waiting to see how Unbroken is received. But… she's talked about quitting acting for a while now. She really doesn't want to do much acting anymore, that I believe.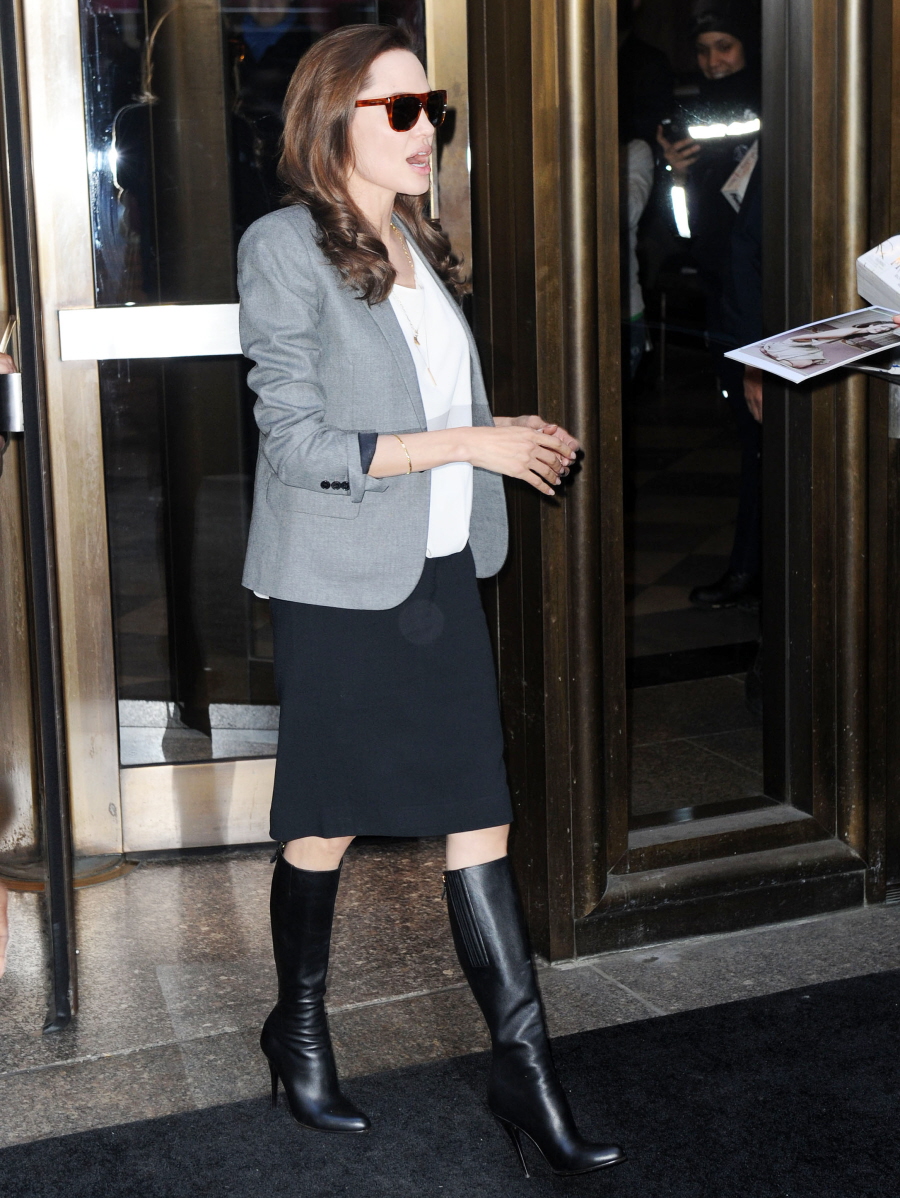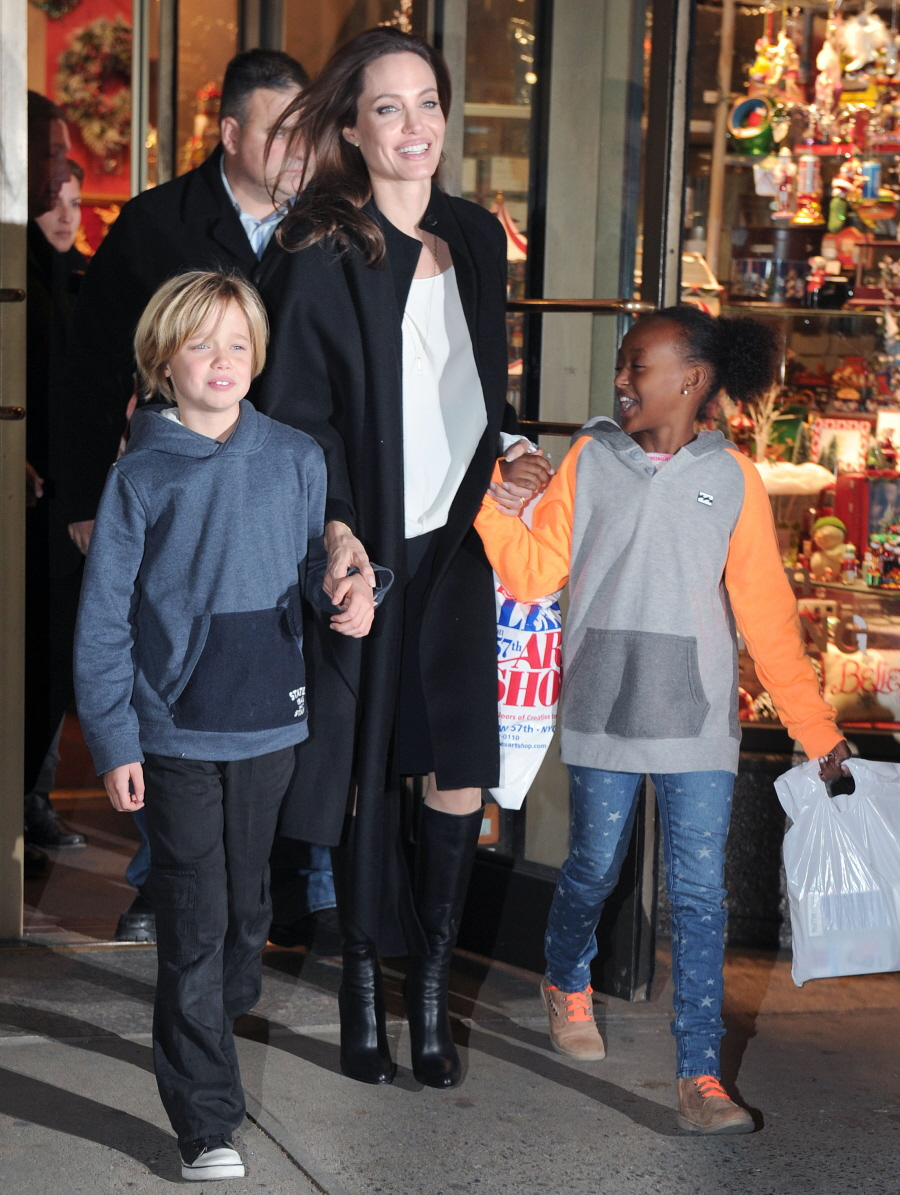 Photos courtesy of WENN, Fame/Flynet.
Read the original here:
Angelina Jolie took Shiloh & Zahara to a NYC art-supply store: adorable?