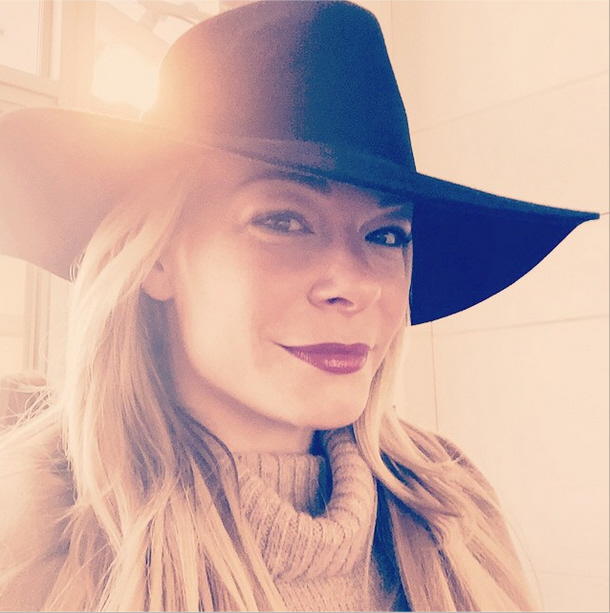 LeAnn Rimes has a crazy new interview in this weekend's Mail on Sunday. She's promoting her Christmas album (it's not a full album) and hustling like her life depends on it. Sometimes I do feel a little sorry for LeAnn, just because it seems weird to me that it's THIS difficult for her to find a revenue stream that works out. She's got a ton of money going out (she's got to keep buying Eddie all of those toys) and barely anything coming in. But if Kim Kardashian can make stupid money, why not someone like LeAnn, you know? Anyway, you can read the whole Mail interview here – LeAnn literally cries when a fan comes up to her. Some highlights:
Her wedding to Eddie: 'Our wedding was in Malibu at a friend's house. We had chalkboards for guests to write messages on and I wrote, "Thank God we lived through this." We fought so hard to be together; there's a bond between us that I think most people don't have.'

She was the breadwinner at a young age: "We struggled financially. But from the time I was seven I made $125 [around £80] every Saturday, singing at a music review show in Dallas. I bought all my own clothes. At one point I supported the family. Everyone in the family quit what they were doing to work with me."

Guns: "My dad taught me to shoot. Sadly, I had a gun in my hand at the age of two. Now I realise it probably wasn't the smartest idea, but we're from the South – that's what you did. My dad had hunting dogs, so he would hunt raccoons and birds."

Being bullied by classmates: "I always say: 'smart, pretty…unpopular', because girls can be really jealous. I was terrified of school and I was bullied. When I was 11, a girl brought a knife to school and wrote me a note saying she was going to hurt me with it. Girls can be really mean, even now. It is sad that we can't encourage each other. I think a lot of girls get intimidated by other people's success."

Depression: "I had serious depression. People thought I had an eating disorder or was addicted to something. Not at all. I went into treatment for anxiety and depression. I had just turned 30 and I realised I couldn't live like that any more. There were very dark moments, but I'm blessed that I had great friends I could call at 2am when I was crying. One of the biggest lessons I've learnt is that you can ask for help and it's not a sign of weakness; it is a sign of strength."

Falling for Eddie: "I was meant to be with Eddie. Fans felt as though I was their daughter or sister making a big mistake when we got together, because they've grown up with me. But we both acted from our hearts and that's impossible to turn around. Trust me, we both tried. Look, I've said 'I'm sorry' and made amends."

Divorce is not an option: "Eddie is my soulmate – he and I completely get each other. We're opposites – I want to go shopping; he wants to ride dirt bikes – but we bring out the best in each other. Divorce is not an option for us. Obviously if something horrible happened, I would have to take care of myself, but I don't see that happening."

Babies: "I would love to have a kid with Eddie – I hope it has his dimples! I've taken care of people my whole life, so for a long time the thought of having a child seemed exhausting, but I don't feel that way any more. I've been working my whole life on the road, and I do wonder, 'How will I juggle that with a baby? What will have to change? Everything!' But I don't want to wait too long. Having Eddie's kids around has stirred something in me."
I could unpack some of these quotes for days. "Divorce is not an option for us." Ha, yeah, we'll see. I think divorce is not an option for HER. I think the only way LeAnn and Eddie would ever divorce is if he left her. And he's not leaving her unless he finds a wealthier jumpoff. Also: "I always say: 'smart, pretty…unpopular', because girls can be really jealous." Er… such a humble-brag. "People bullied me because I was brilliant, beautiful, talented and super-humble, obviously."
She also says she loves therapy and she talks about it as "gaining tools" to live a better life. Now that I'm thinking about it… she must love therapy. She gets to talk about herself and spin out all of her conspiracies and the poor bastard therapist just has to sit there and listen.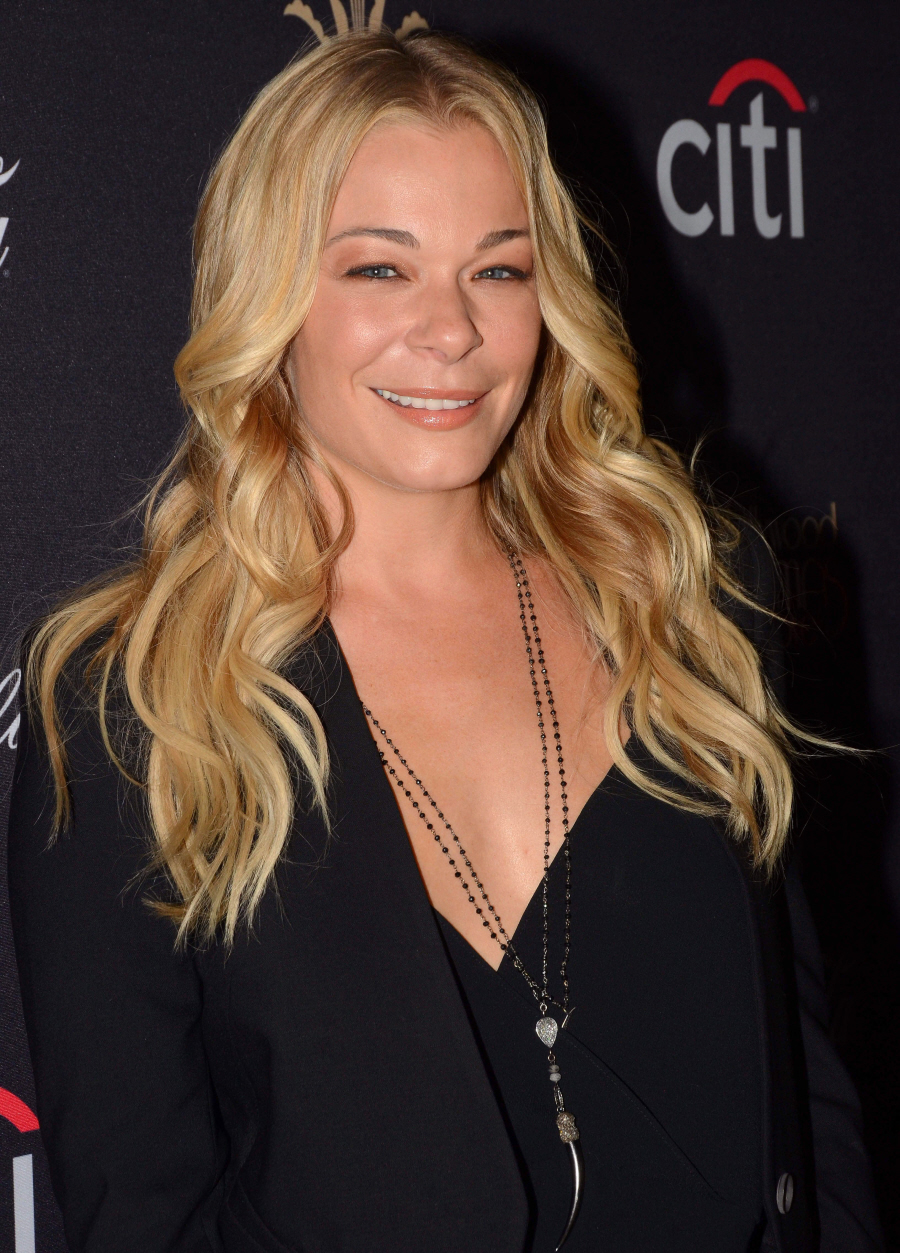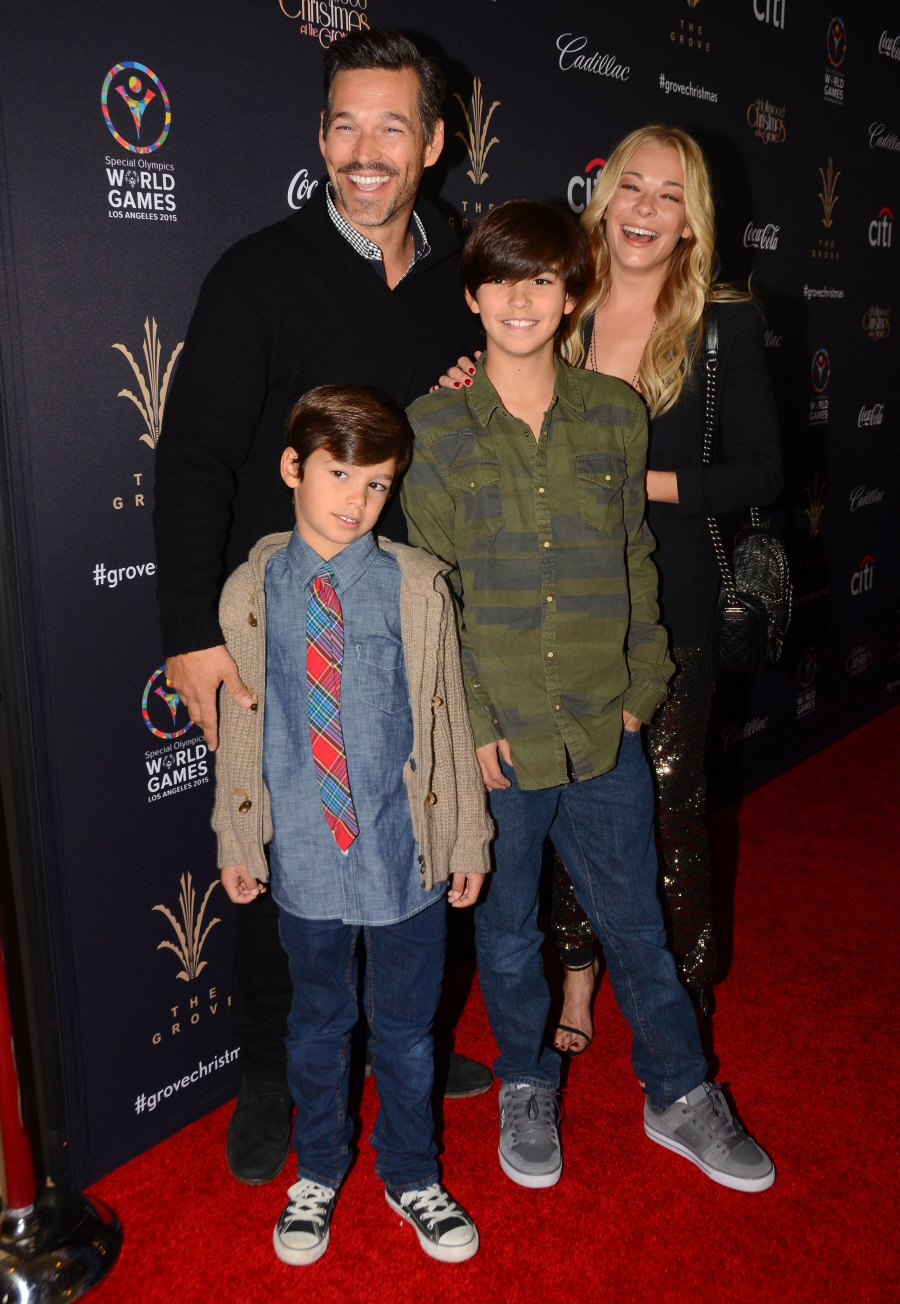 Photos courtesy of WENN, Instagram.
View post:
LeAnn Rimes: 'Eddie is my soulmate… divorce is not an option for us'