Here's a photo of Chrissy Teigen last night at the FGI Night of Stars event in NYC. She looked gorgeous in hot pink; she won't be tweeting about the evening after the abuse she's suffered on Twitter. Chrissy isn't a stranger to controversy on Twitter. She loves to troll the trolls, and she's very skilled at throwing shade back in their faces. Is that a skill? Sure it is. Some people find Chrissy abrasive, but she's fun to follow. She's definitely not the typical stuck-up, showbiz kind of tweeter. She engages with people and "follows back" a lot more than other celebrities. Plus she mostly tweets mundane things instead of simply pushing a PR agenda.
Chrissy's tenure on Twitter took a turn for the worse when she made an innocuous comment on Wednesday after the Ottawa shootings. She wasn't commenting upon the incident itself or on Canada. Chrissy's comment, "active shooting in Canada, or as we call it in america, wednesday," was a remark on US gun culture. The tweet was misinterpreted by many, and the fallout has been severe. For over 24 hours, Chrissy received death threats and other abuse. Here's an abbreviated version of what happened:
(1) Active shooting in Canada, or as we call it in america, wednesday

(2) That's not a joke. It is a fact.

(3) Sorry you don't understand that is a knock at america and our issues with gun control. No one is minimizing the Ottawa shooting.

(4) I'm not apologizing. If you take it wrong, that is your fault.

(5) For some reason, Canadians think I am saying they have a lot of shootings. I am not saying that. Sigh.

(6) I've lost faith in this world. Sorry if it comes off as being unemotional. There is just so much bad.

(7) 90% of my mentions. RT "you should probably stick to having your picture taken for a living."

(8) And this is where @twitter needs to step their game up. RT "You f—ing c—. You'll get yours soon enough." RT "Wish ISIS would give Chrissy a permanent haircut."

(9) Yikes. RT "So, how much of an stupid bitch are you?"

(10) my timeline is a nice mix of toast talk and death threats

(11) I can't see anything through the sea of hate and anger that is now my Twitter. Seriously I can't sift through it all.

(12) It's gotten to the point people don't even see he simplicity of the original tweet and have just wanted to get shaking-mad over something

(13) Amazing this isn't punishable. RT "@f—— I hope someone murders some you love, like your f—– husband"

(14) I feel sick. Bye Twitter. Taking my talents to instagram.
[From Chrissy Teigen on Twitter]
I don't blame Chrissy for taking a step back from Twitter. Hopefully, she hasn't quit for good. She needs a break, and Twitter needs to take these threats seriously. They allow abuse like this to happen all the time. I've had friends report similar threats, and Twitter acts like it isn't their problem until enough people report a certain user. That's a major issue. All it takes is one crazy person to carry out a threat.
Forbes says that Twitter generates over $1 billion in ad revenue per year. They should have no problem devoting the funds to investigate abusive tweets like this. If it takes celebrities quitting Twitter to spur them into action, so be it.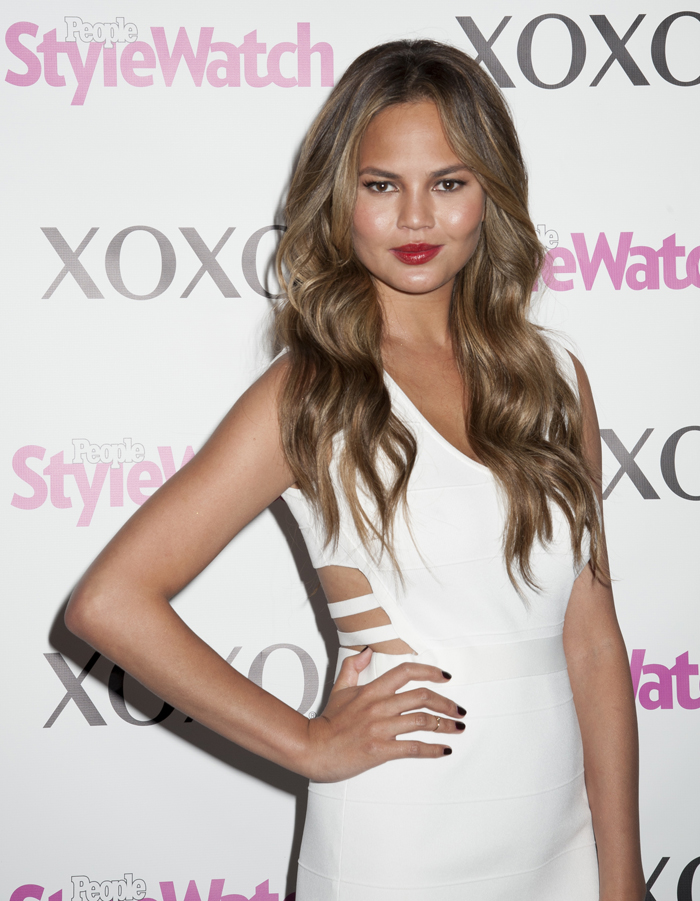 Photos courtesy of Fame/Flynet & WENN
Originally posted here:
Chrissy Teigen receives death threats, quits Twitter over Ottawa shooting tweet