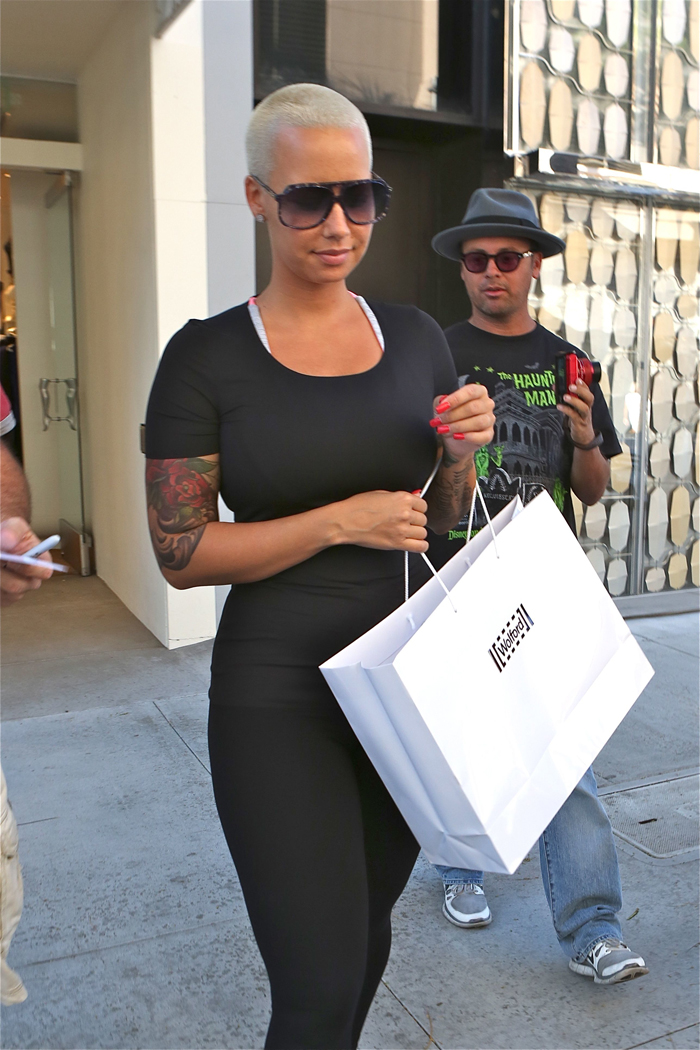 Love is dead. Again! It's only been a month since Wiz Khalifa and Amber Rose revealed her trashy wedding dress on their 1-year anniversary. Now it's over when it only just began. Amber filed for divorce yesterday. Right after the news broke, she did a ringless pap walk and accessorized with a subtle smile. *sob*
Fans are going crazy right now on Wiz's Instagram page and calling the divorce "a lie." This split comes as a great surprise from a gossip point of view. These two crazy kids usually make goo-goo eyes at each other on red carpets. He seemed to worship her, and she seemed thrilled to be with someone who paid attention (unlike *cough* Kanye) to her. TMZ says there is no hope, and Amber wants full custody of 1-year-old Sebastian. There's no separation and no empty threat. Amber simply filed the papers. Damn, this marriage went downhill fast:
Amber Rose has filed for divorce from husband-of-1-year Wiz Khalifa … and she's gunning for full custody of their kid … TMZ has learned.

In the divorce docs — obtained by TMZ — Amber says they split on Monday and cites irreconcilable differences.

Amber is asking for full legal and physical custody of their 1-year-old son Sebastian. She's willing to give Wiz visitation.

And this is interesting. Amber acknowledges there's a prenup, which you would think would work in Wiz' favor, but she says it's valid … presumably, she's not challenging it. The docs say the prenup provides spousal support.

As for why they split, there's been a buzz over the last few days of infidelity, but there's no mention of it in the papers.

We got video of Amber with some guy Tuesday in Bev Hills. Our photog asks her if Wiz is keeping a close eye on Nick Cannon — there are rumors they've hooked up, but she's mum.

Sources connected with the couple say the split is bitter.
[From TMZ]
Yep, the vibe I'm getting is that someone cheated. People have taken notice at how Nick Cannon recently repped a book and tv deal for Amber. Wouldn't that coupling be awkward? Mariah Carey would completely lose it if Amber was Nick's jumpoff. Because Mariah is a diamond, and Amber is a rhinestone. Oh, that would be good gossip.
Nick's shutting down the rumor mill. He told TMZ that he and Amber are "strictly professional." Nick says he got wind of Amber and Wiz's marital strife last week. They bonded over their mutual sadness. Uh-huh. For what it's worth, TMZ says that Amber and Wiz have both accused the other of infidelity. Crazy. Who has time to cheat on their spouse when they have a toddler running amuck?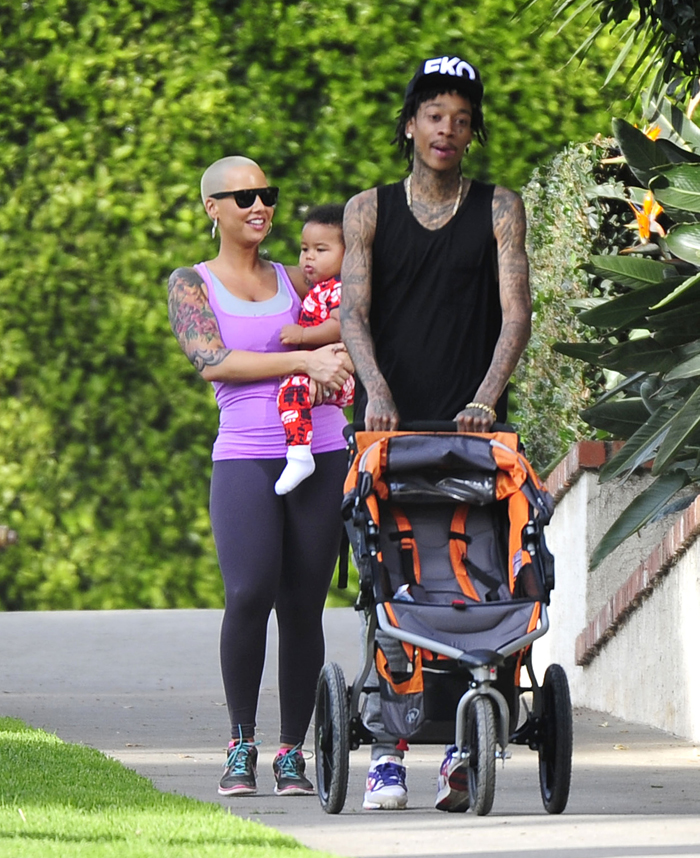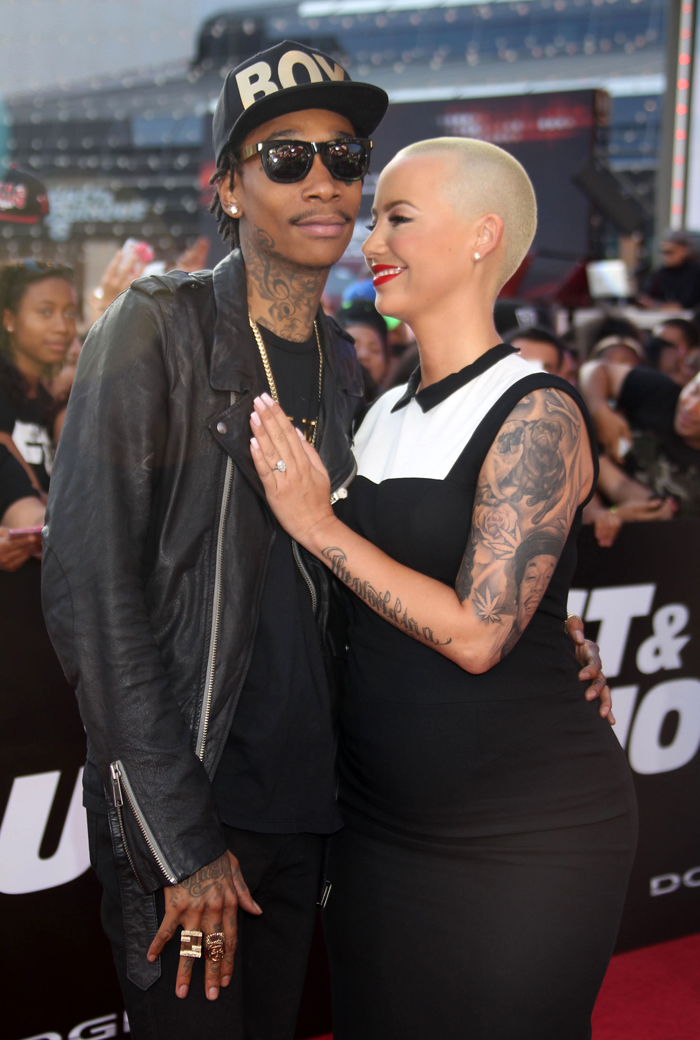 Photos courtesy of Fame/Flynet & WENN
Original post:
Amber Rose filed for divorce from Wiz Khalifa after just one year