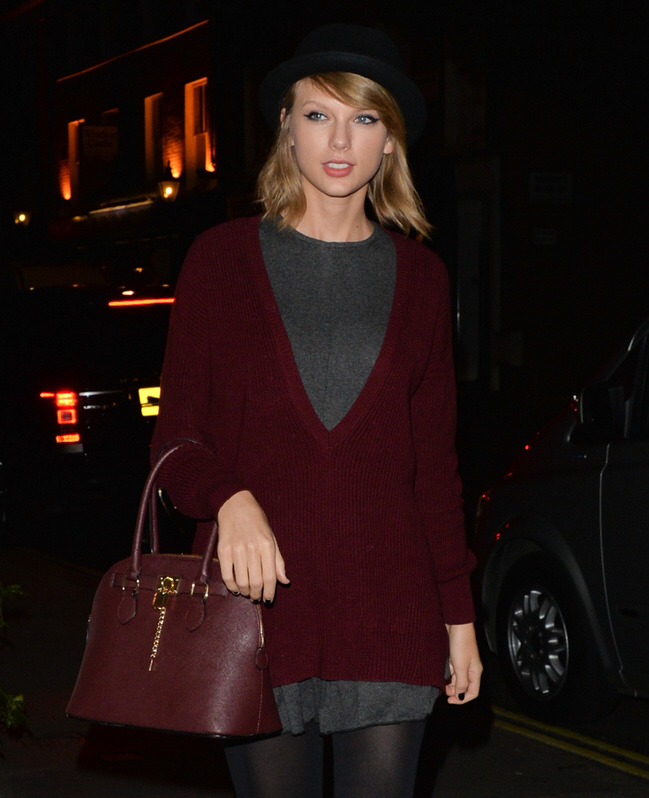 Taylor Swift is sort of a genius about how she promotes her albums. She's able to change it up over the years, and she still manages to keep it fresh. I also applaud her for consistently hustling – she believes in doing the interviews, she believes in making the TV appearances and shilling and asking people to care about her music. I like that about her. Taylor just previewed the third song off of her new 1989 album. This song is called "Welcome to New York" and obvious song is obvious. I mean, it's not bad or anything (it's no "Hot Child in the City" but whatever), but it's so obviously about Taylor moving to New York and setting herself up as a nouveau Carrie Bradshaw, only with more music and less sex. Here you go:
Taylor also did a surprisingly good interview with Australia's 2DayFM. She talks about songwriting and writing about ex-boyfriends and whether it's "sexist" that she gets made fun of while Ed Sheeran is also writing about his ex-girlfriends. Taylor is very… I don't know. She's grown up a lot in the past few years. She's more confident, but it's more than that – she's actively participating in making her image more mature. Like, she's not doing the innocent-little-girl routine anymore. Thank God. Here's Taylor talking about sexism in how the media treats her blind-item:
"My first album came out when I was 16, so I would write about my life as I saw it, as I felt it, and then what happens is as you get more successful, which you're lucky if that happens, you have more and more people paying attention to what you're doing and you've been doing it the same way your entire career as a songwriter, but all of a sudden the perspective has changed. They use kind of you writing songs about your life as a way to play detective and for me I have a really strict personal policy that I never name names, so anybody saying that a song is about a specific person is purely speculating…You're going to have people who are gonna say, 'Oh you know, like she just writes songs about her ex-boyfriends,' and I think, frankly, that's just a very sexist angle to take. No one says that about Ed Sheeran. No one says it about Bruno Mars. They're all writing about their exes, their current girlfriends, their love life and no one raises a red flag there."
To be fair, when Ed Sheeran followed Swifty's lead and wrote a blind-item song called "Don't," it was as big a deal as Swifty's blind-item songs. And from what I've heard of Bruno Mars' songs, he doesn't really frame them like blind items. Same with Sam Smith, who goes so far as to make his songs gender neutral so all people can relate to them, gay or straight. Plus, Swifty not only writes songs about specific exes, she also writes songs about girls she hates. So, is it sexist to talk about Swifty's songs? Eh. Here's the video of the interview… despite the fact that I'm rolling my eyes at Swifty's "sexist" argument, I like her whole vibe here. Our Swifty is growing up, you guys.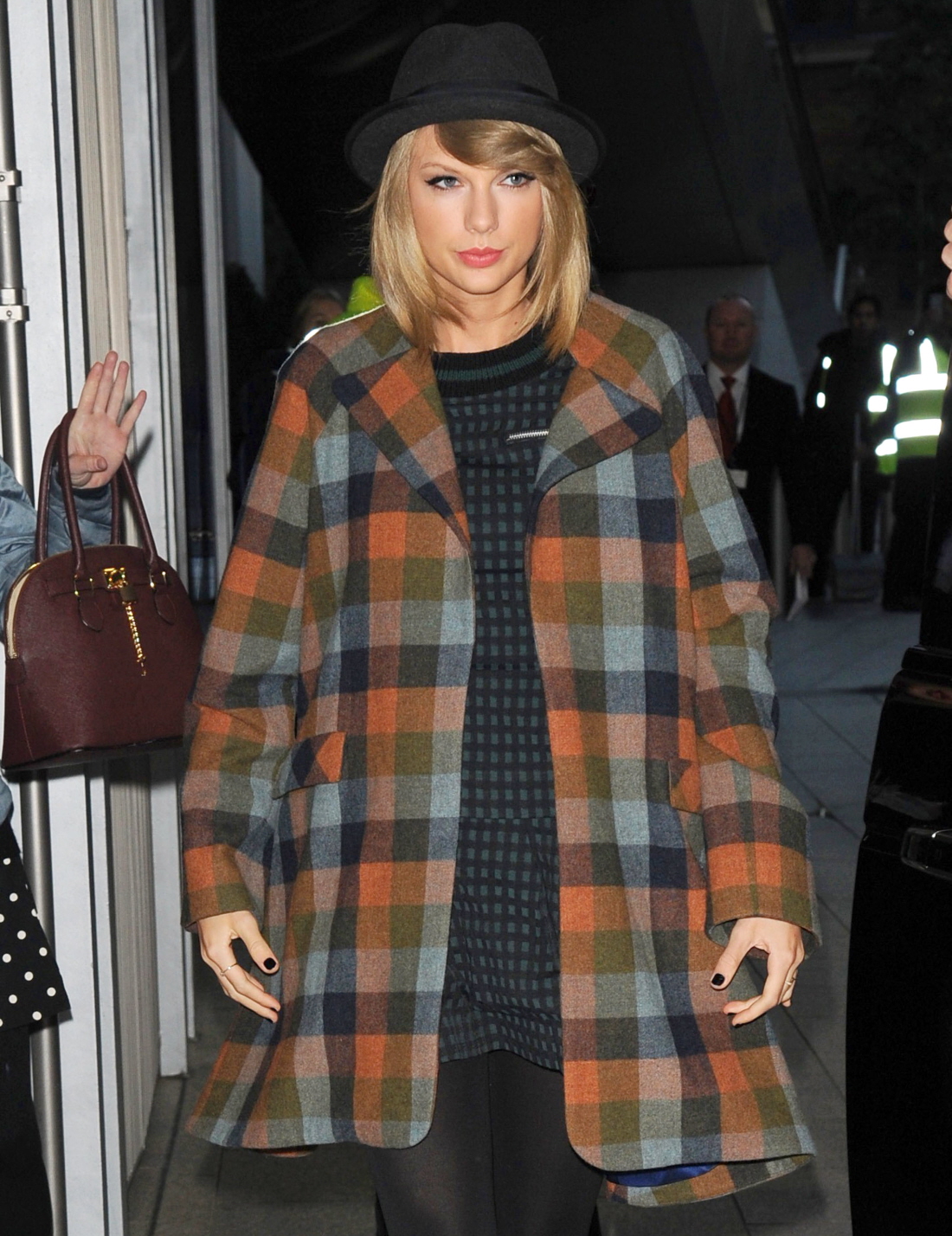 Photos courtesy of Fame/Flynet and Pacific Coast News.
Follow this link:
Taylor Swift: It's 'sexist' to make fun of me for writing blind-item songs