This is what Miley Cyrus has become — a parade of sensational outfits to make us talk about her on blogs, and obviously, this tactic is working. I guess it's the pop star way, so I shouldn't judge Miley so harshly for what her peers have been practicing for years. Last time we spoke of Miley, she was coming up for air after spending 24 hours in a hotel room with Liam Hemsworth as she visited him on location in Canada. Miley stayed with Liam for a few days and then returned to LA where she spent some time with her mom Tish. In the process, Miley walked around inside Trader Joes while wearing this tight croptop and miniskirt made from dollar-bill-printed fabric. I probably wouldn't question this outfit if Miley was going clubbing, performing, or even just doing an ordinary pap walk, but it's a little much for grocery shopping, right?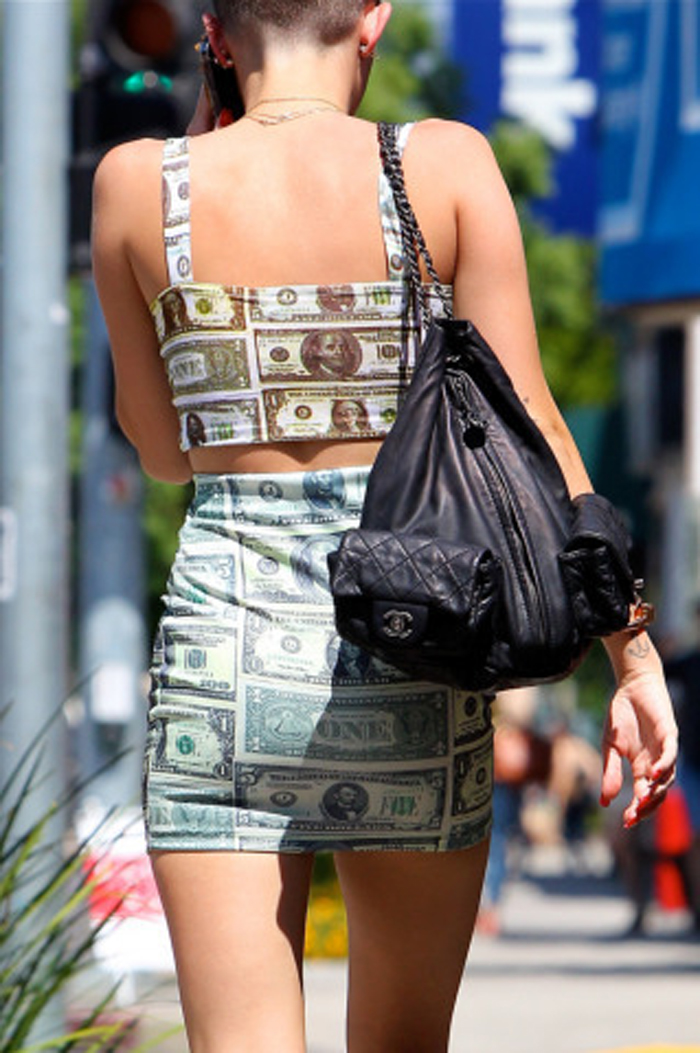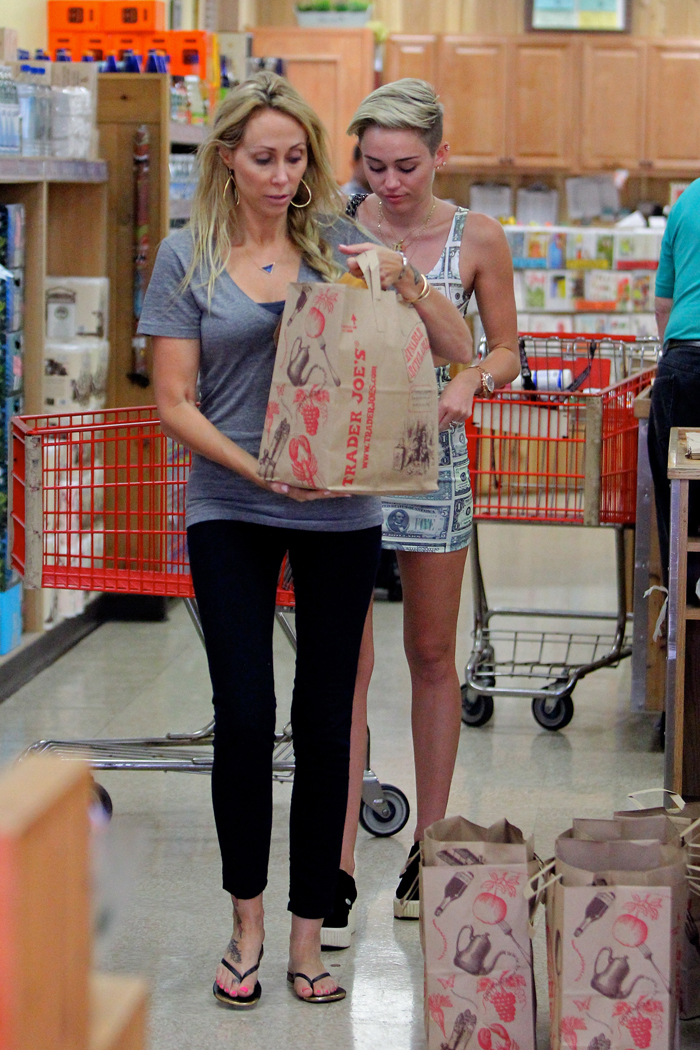 Then on Sunday, Miley hopped onto a private jet to NYC where she was scheduled for another appearance on "GMA" after she twerked in a fuzzy diaper on the same show a few weeks ago. This time, she was only on hand to help promote IHeartRadio with Ryan Seacrest and Keith Urban. Miley arrived in this cute black-and-white dress that was relatively demure even though she was supposedly braless.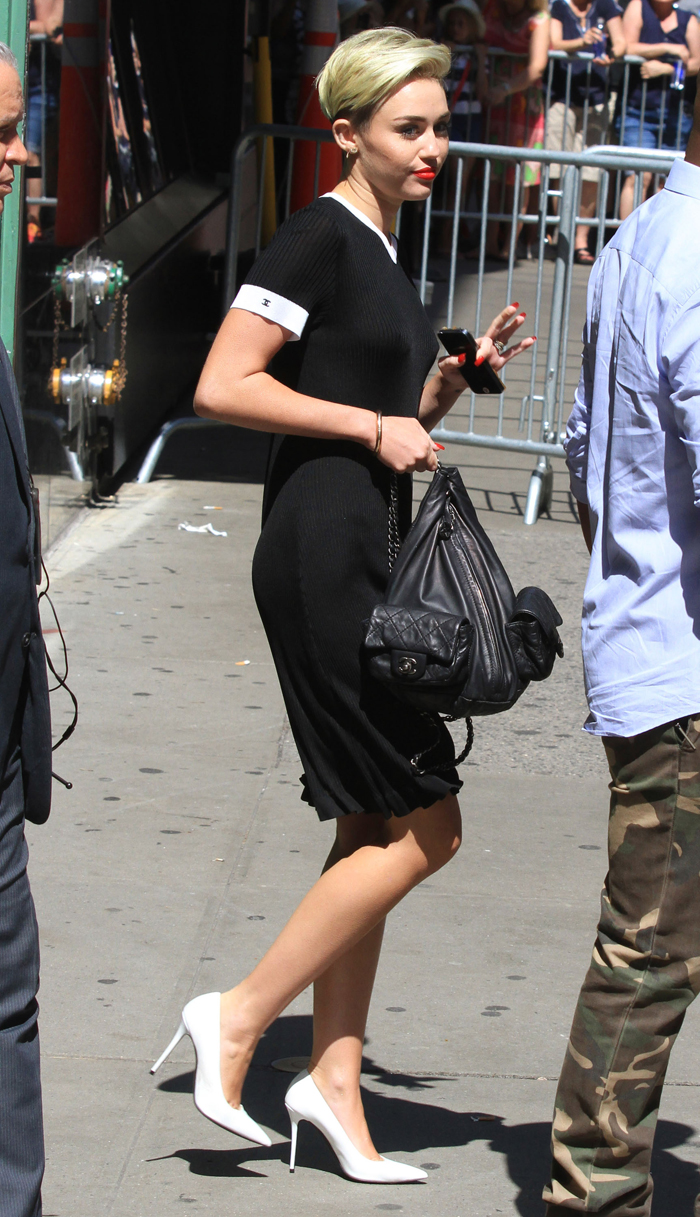 Then Miley changed into this outfit, carried a Honey Boo Boo sign, and posed with Mama June. Miley's body is insane! I also like this mesh/polka-dotted outfit a lot. She's showing off the goods without appearing too obnoxious. I'm also glad she left the grill at home for this appearance — maybe she decided that Madonna made grills uncool again.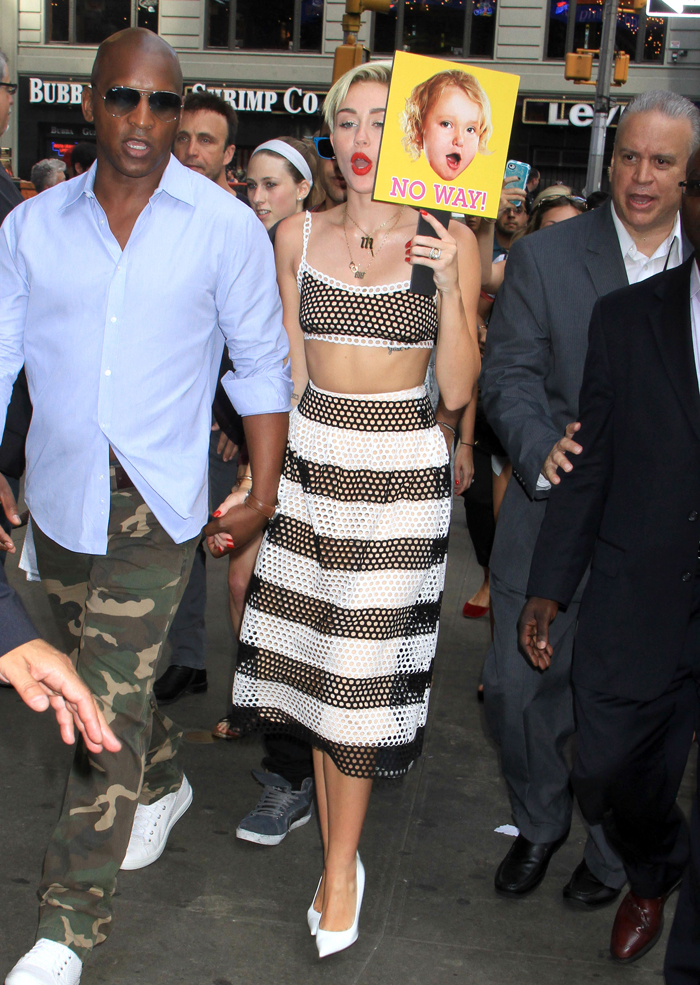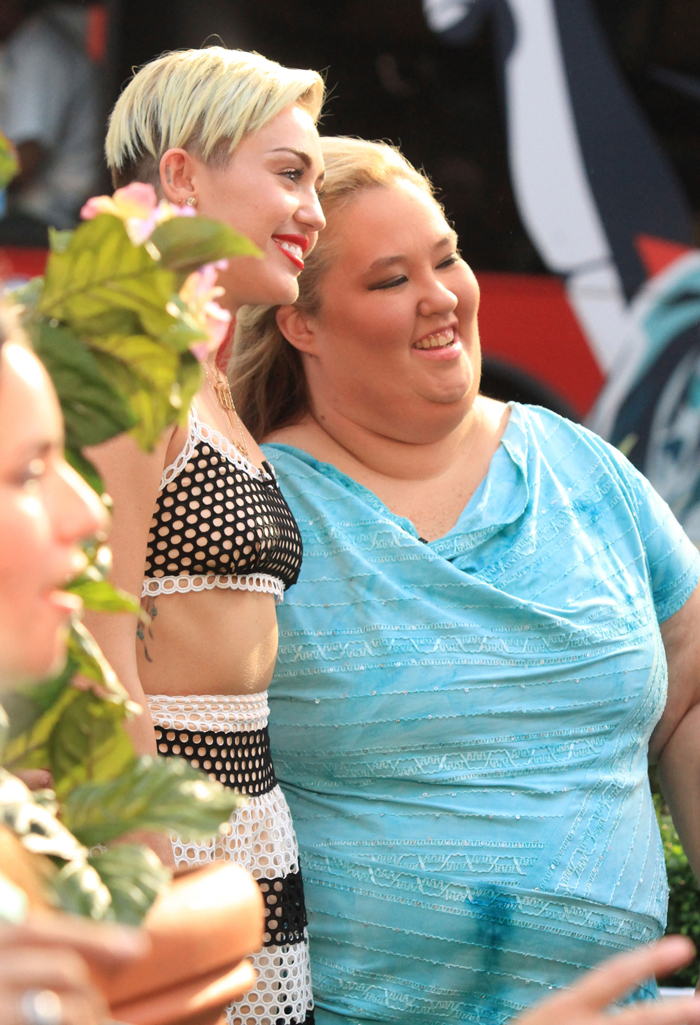 Here's a video clip of Miley with Ryan and Keith on air. Apologies for the terrible audio quality.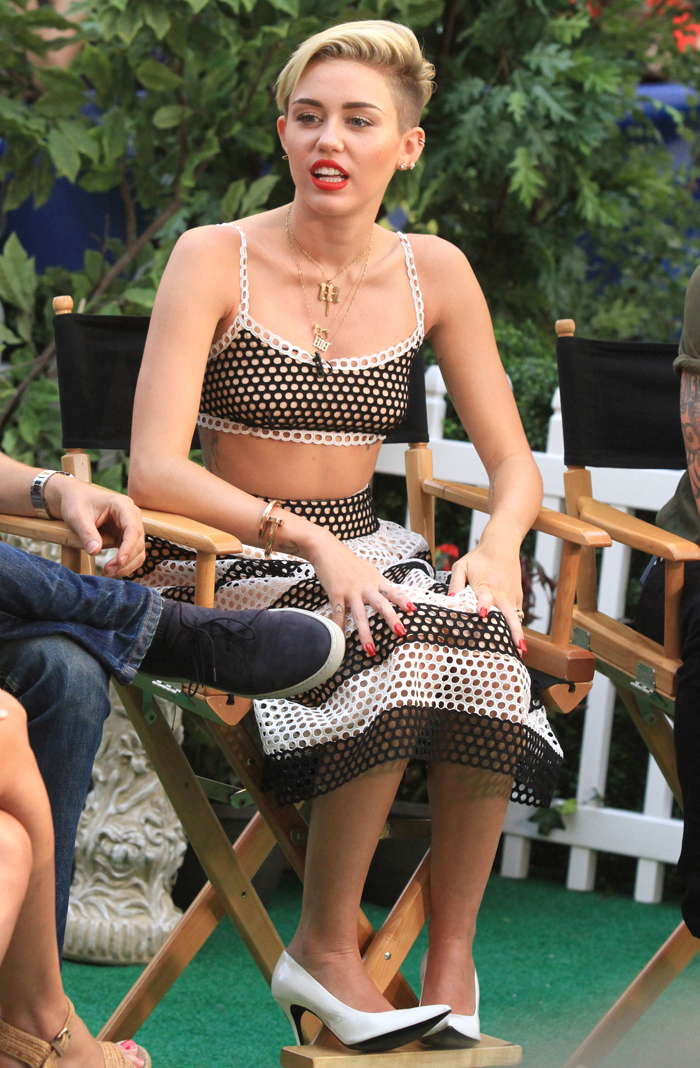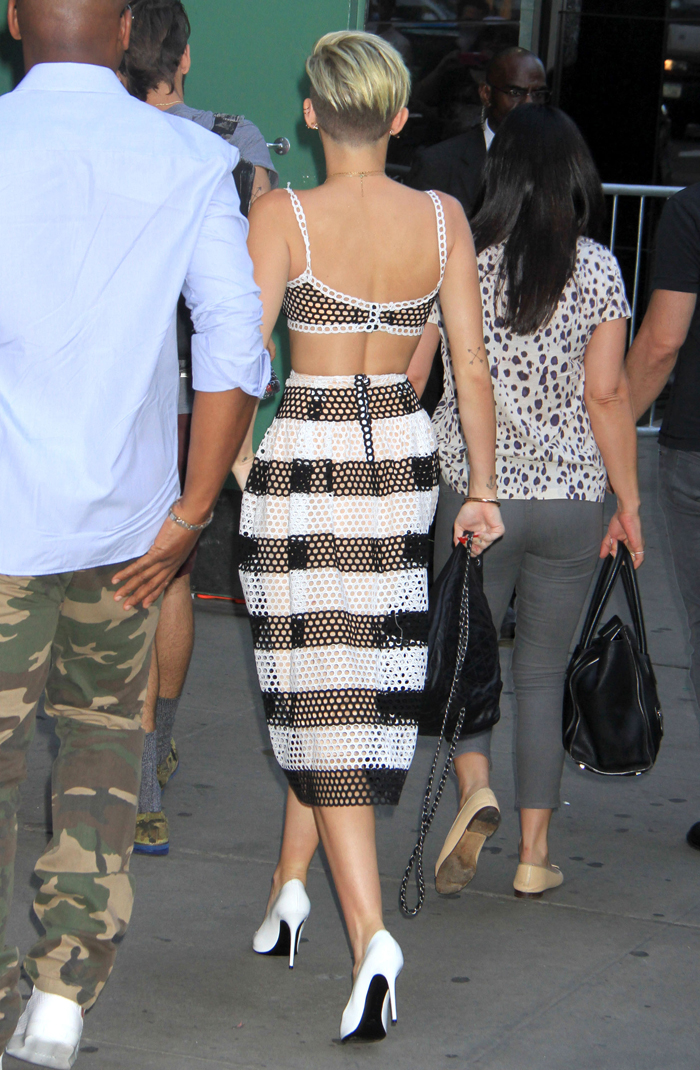 Photos courtesy of Fame/Flynet and WENN
Excerpt from:
Miley Cyrus' dollar bill miniskirt & crazy GMA outfits: cool or trashy?