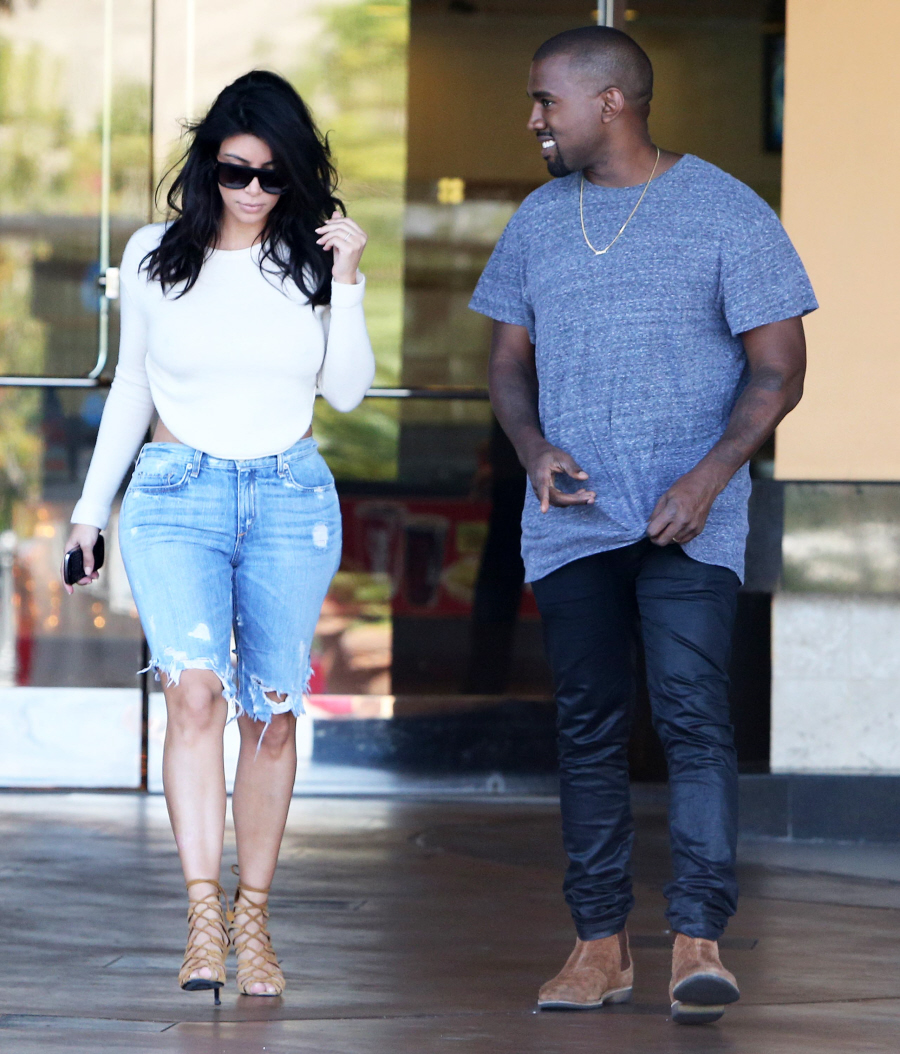 Did Kim Kardashian borrow Benedict Cumberbatch's unfortunate jorts? OMG. Here are some photos of Kim and Kanye West out and about in Calabasas yesterday (they went to a movie). Kim's outfit is horrendous from the front, but the back view is particularly… unsettling. I'm guessing that Kanye dressed her, just because this seems like the kind of outfit he enjoys on his Real Doll. We've actually seen this braless top on Kim before, so she's recycling it for this outing. The jorts are… well, I can't remember a time when I've seen Kim in jorts. She should never do this again.
Kim turns 34 years old tomorrow. I always forget her age for some reason, although people made a big deal about it back when she turned 30. I personally think she only married Kris Humphries because she wanted to be engaged/married by her 30th birthday and that was literally the only reason she went with Humphries. For this year's birthday, Kim is going to have a huge party at the Venetian's TAO nightclub in Las Vegas. TAO is always paying Kardashians to host parties, so I would imagine Kim is picking up a nice paycheck to host her birthday event there.
After the movie, Kim and Kanye went through the drive-thru of Taco Bell. Ew!!! Something about that outfit and the thought of Mexican food… ew.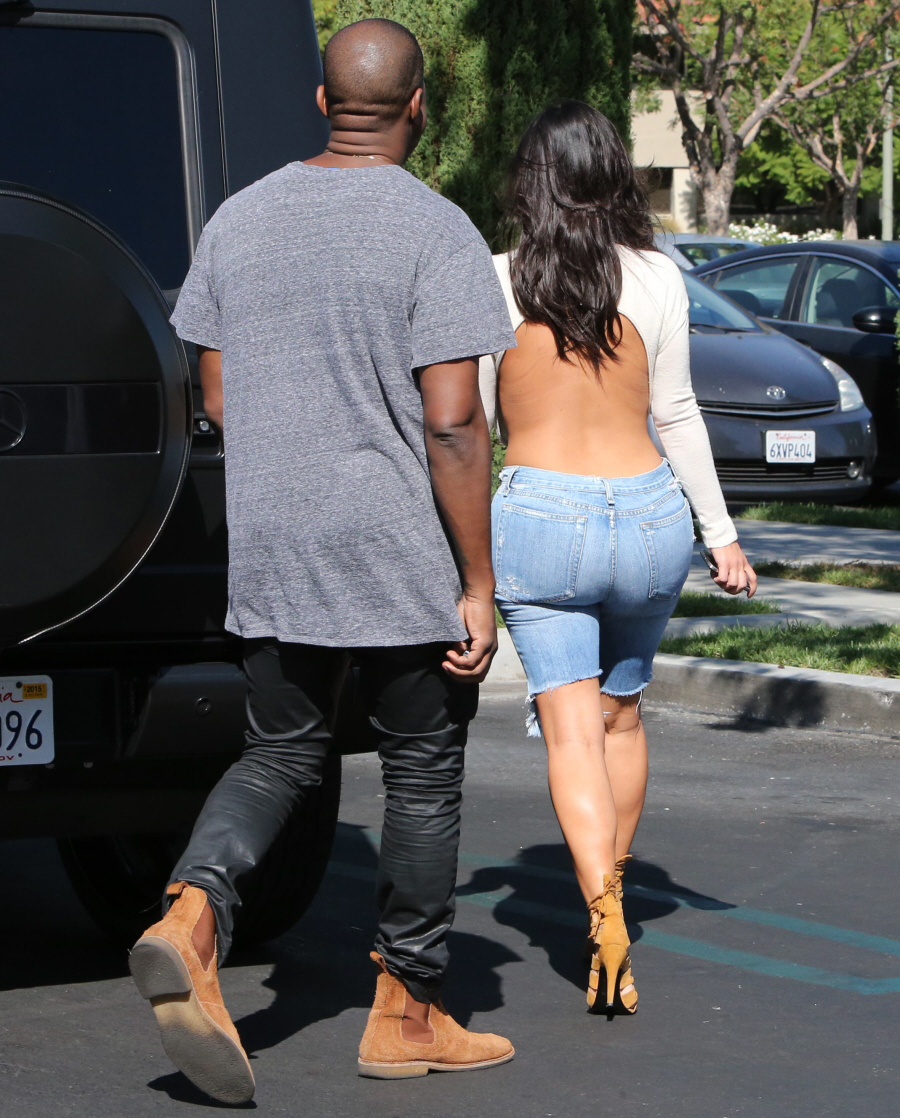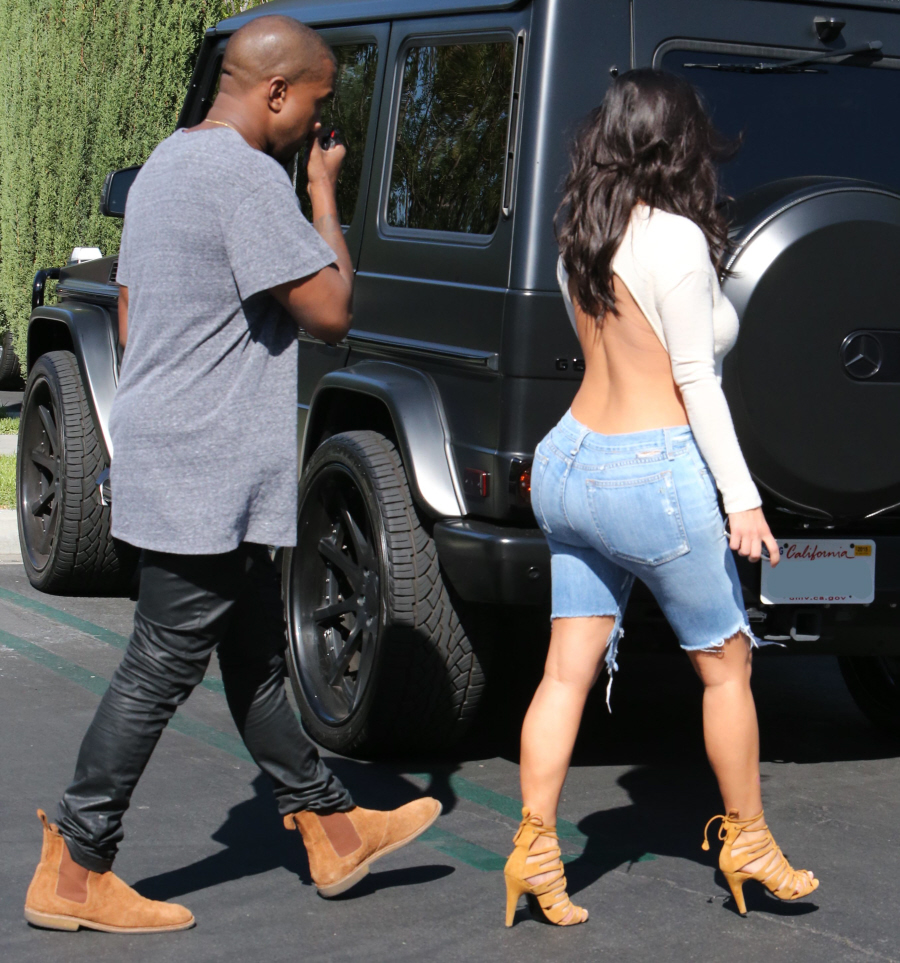 Photos courtesy of Fame/Flynet.
The rest is here:
Kim Kardashian wore jorts for a matinee movie date with 'Ye: awful, unflattering?