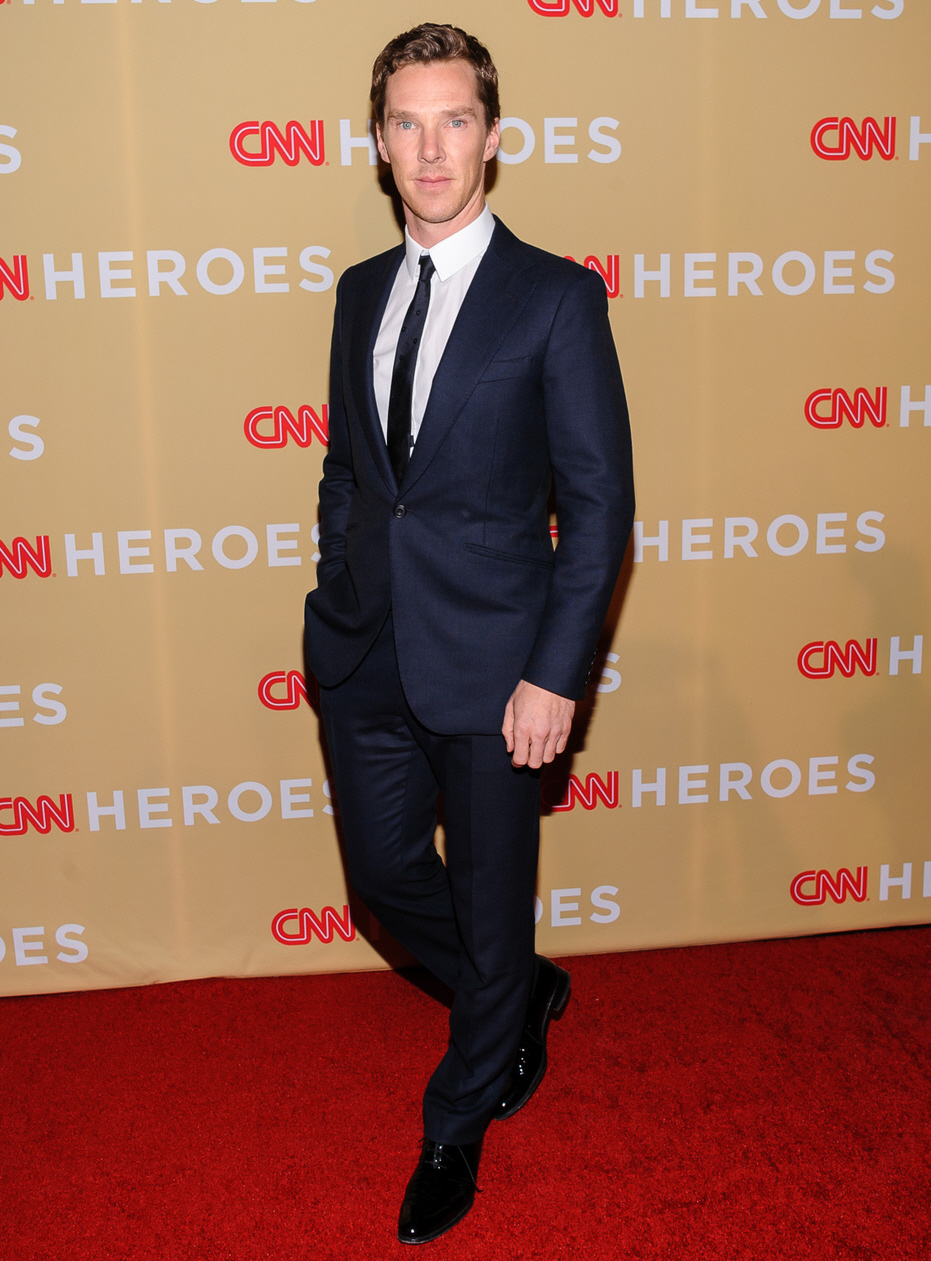 When my dog is really tired and he wants me to rub his belly, he drops to the floor, throws his paws in the air and shows me a wonderful "submission" position. That's what I feel like doing at this point with Benedict Cumberbatch, and no, that's not a sex thing. I just feel like, "Okay, I get it. I submit. You are reaching for that Oscar. I SUBMIT!!" These are photos of Benedict at last night's 2014 CNN Heroes: An All-Star Tribute, which was held at the American Museum of Natural History in NYC. I'm also including a photo of Benedict outside of The Daily Show, because YES, Benedict has been blanketing all of the New York-based media outlets this week. I SUBMIT!!! Here's the video of Bendy on TDS:
Jon Stewart is so nice. Jon starts off by acknowledging the Cumberladies in the audience, then he lets Bendy talk about Alan Turing and the movie. I actually learned something new about "the Turing Test" and artificial intelligence. And Jon sort of wants to marry him too!
What else? Ugh. There's a rumor that Benedict is going to be on the cover of Time Magazine this week. With a real Enigma machine, apparently. And Benedict spoke about his lover and fiancée Sophie Hunter with USA Today on the red carpet two nights ago – he explained why they decided to make their red carpet debut:
"(I thought), we're going to be doing this for our whole lives, so sometimes, if you want to come with me, this is what it's going to be like. She was very cool with it and loved it," said Cumberbatch. "We both went to the London premiere but not together. We weren't engaged and there was no reason to sort of show off to the world."
Cough. I'm not going to participate in the Twihard Proofing of this relationship and of Sophie Hunter, but I'll just say… any woman who can participate in sketchball, NSFW, half-naked music videos for "art" probably has no problem walking a red carpet with her fiancé.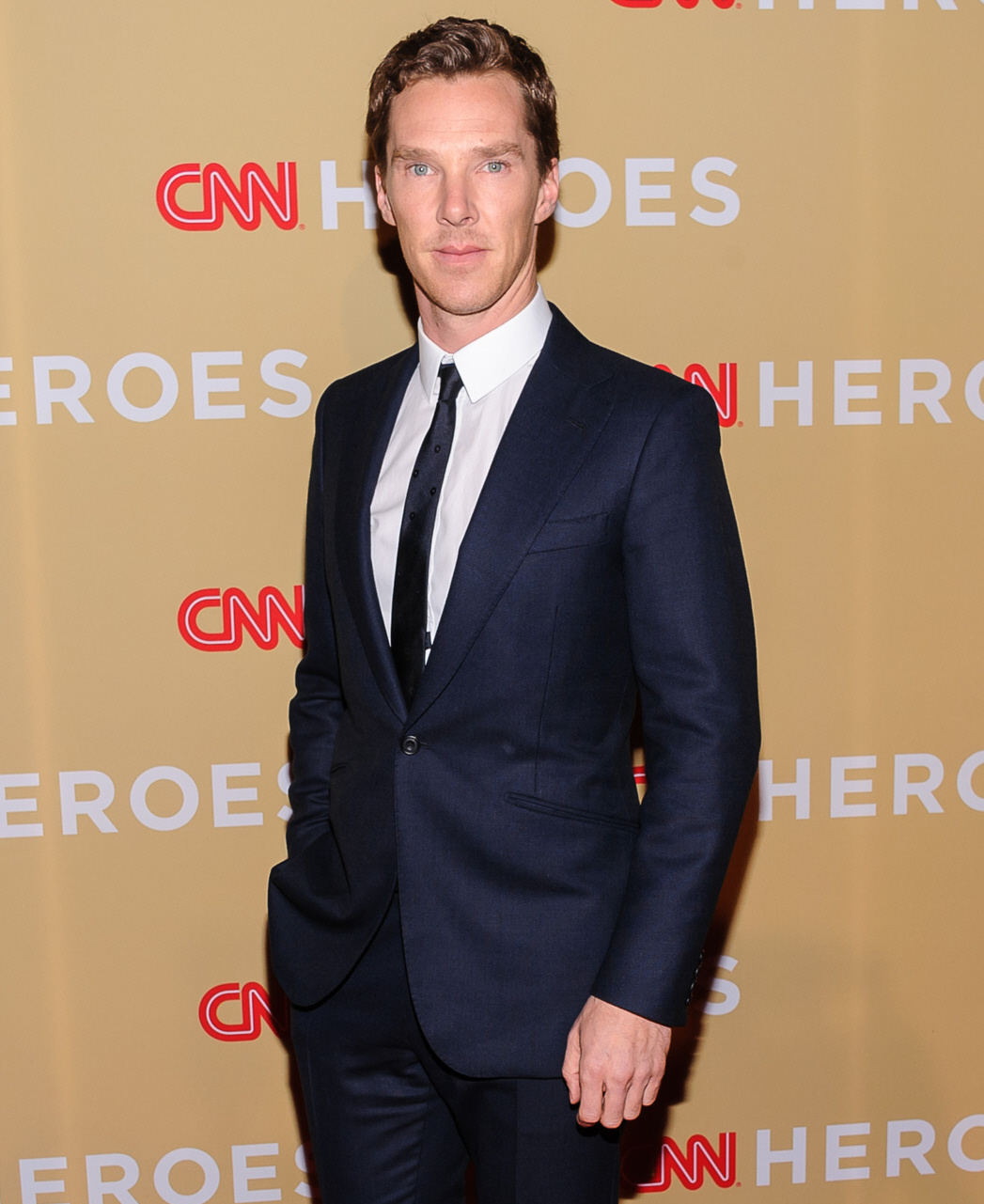 Photos courtesy of Pacific Coast News.
Read the original post:
Benedict Cumberbatch appeared on 'The Daily Show', Jon Stewart loves him