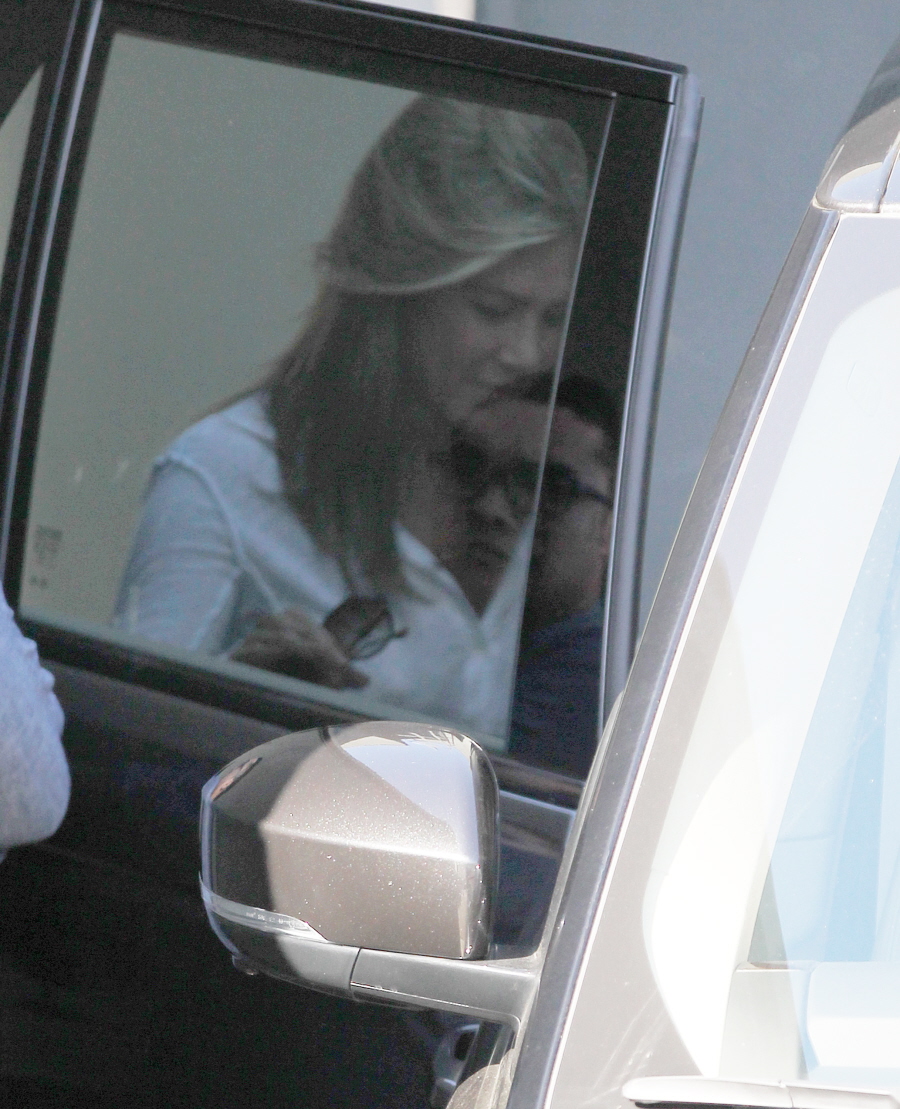 As soon as Deadline announced that Jennifer Aniston's "possible Oscar contender" film Cake had found a distributor, Aniston "somehow" managed to get pap'd in LA. I'm including some of the blurry photos we have access to, but you can see some better-quality X17 photos here. I glanced at the photos yesterday, but I didn't really care about them because they were so blurry and poor quality. But it seems like the Aniston-loonies poured over the photos and noticed that something was missing: Aniston's engagement ring. Just FYI: Aniston's ringlessness was NOT being covered on any of the sites I read yesterday. But Aniston's publicist still wanted to give everyone an engagement update!
Jennifer Aniston was spotted out and about in Los Angeles earlier today, and everyone freaked out. And no, it wasn't because of her always gorgeous hair, or her latest designer duds…this time, it was all about one suspiciously missing accessory: her engagement ring.

The actress sparked speculation that there was something fishy going on between her and her fiancé, Justin Theroux, after she was seen without the diamond sparkler. But fret not, you guys. It turns out that all is well in the Aniston-Theroux household.

In fact, the A-lister's rep had a perfectly good explanation for why she stepped out sans bling.

"Everyone should calm down—the ring was just being cleaned and is safely back on her hand."

Well then…glad that's settled.
Sigh… I go back and forth about Aniston's PR. Does she want us to speculate about the state of her engagement? Does she want us to talk about Justin Theroux's cold feet? Did she step out without her ring on purpose so that her rep could deny the "rumors"? I have no idea if all of this is so vapidly Machiavellian. But I do know that I still think her rock looks like a cheap, cloudy quartz. I'm going to need to see the receipts on this diamond.
This is Aniston flashing her quartz a few weeks ago: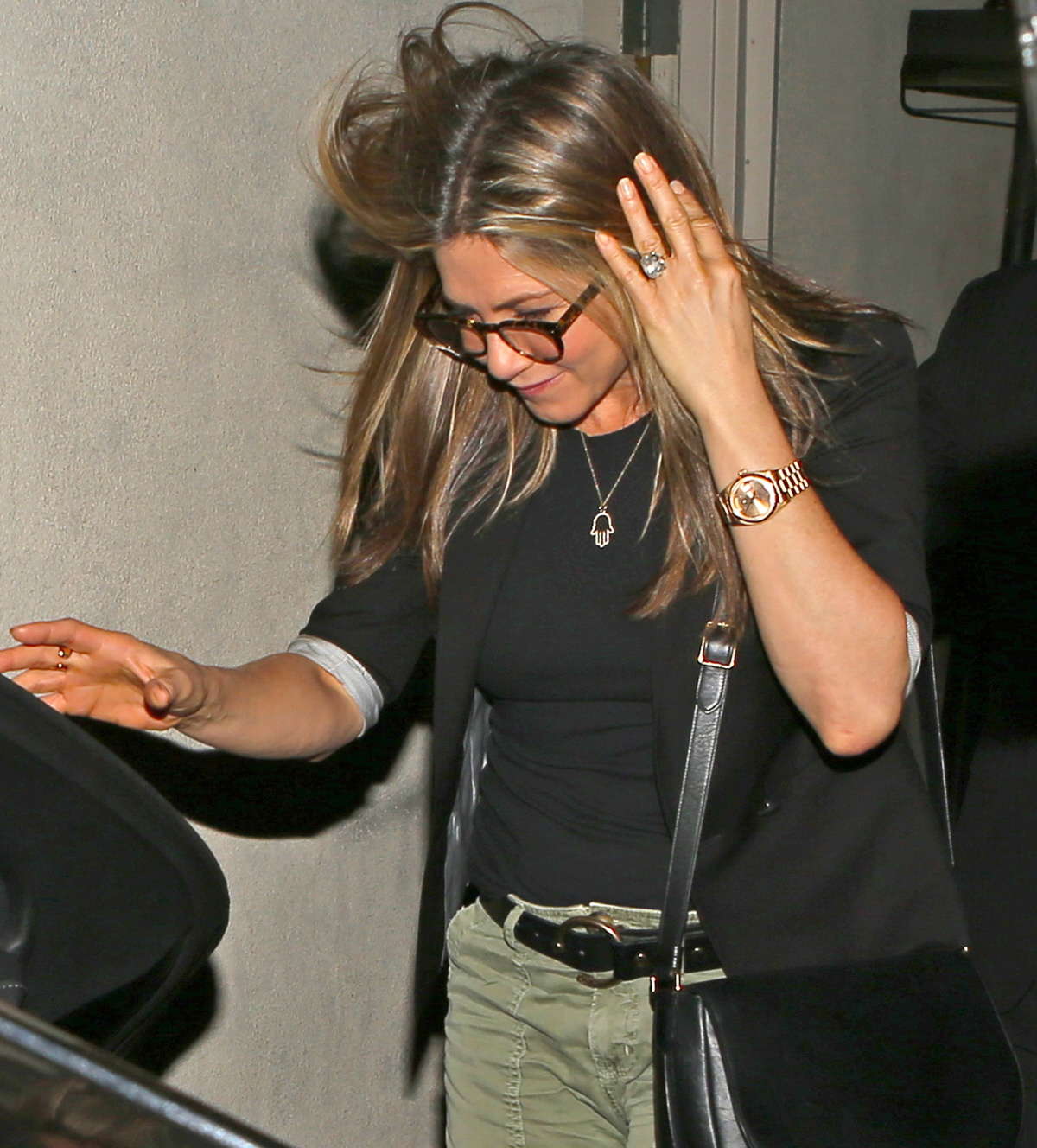 Photos courtesy of Fame/Flynet.
Continued here:
Jennifer Aniston wasn't wearing her ring this week, but it was 'just being cleaned'