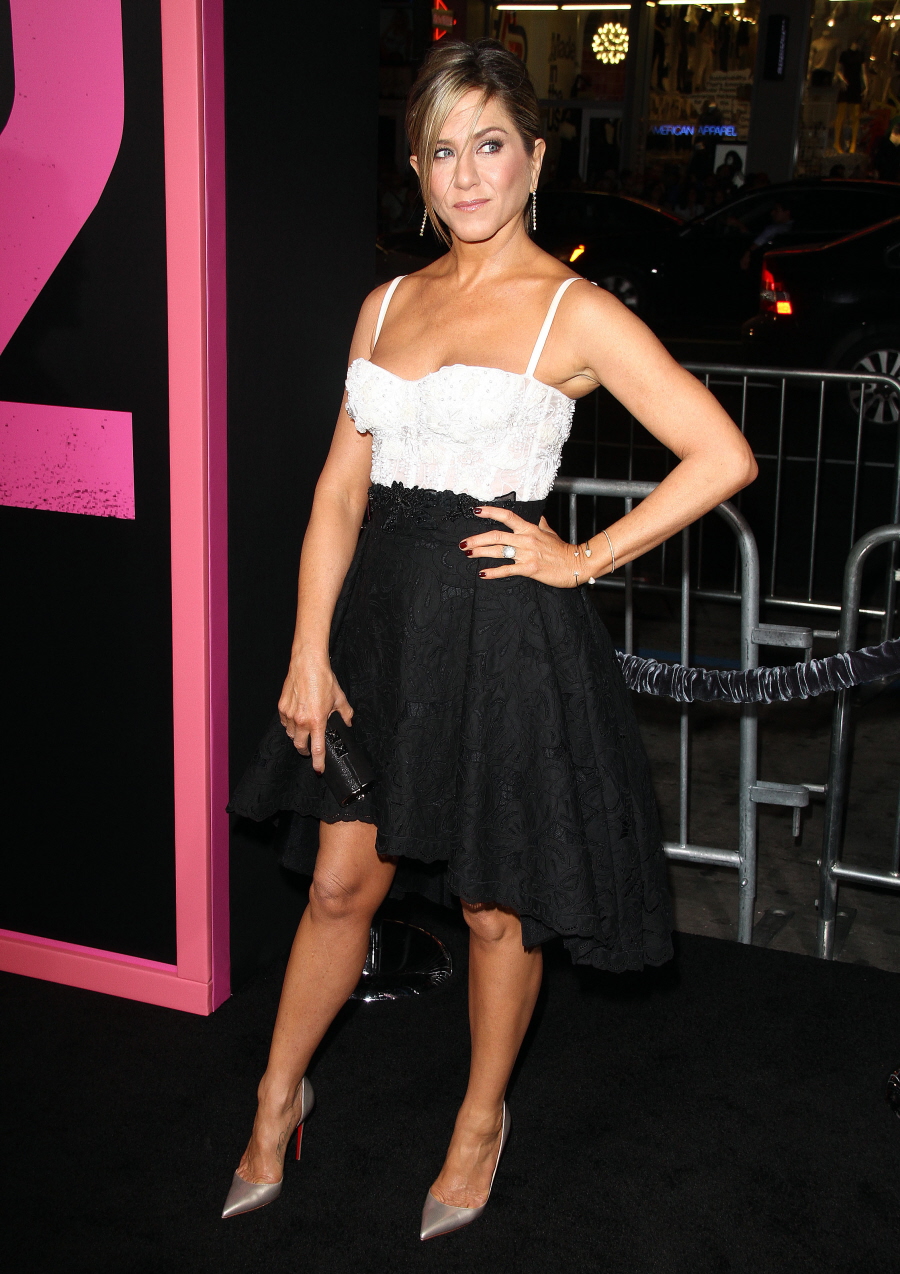 Is anyone really looking forward to seeing Horrible Bosses 2? I have my doubts, although I know some people thought the first movie was pretty funny. Still, the second one seems rather… unnecessary. The film is currently tracking at 13% on Rotten Tomatoes, and Lainey keeps calling HB2 the "Norbit" in Jennifer Aniston's "Oscar campaign." Even though Aniston is front-and-center during the HB2 promotion, if the film does badly or it's just a critical failure, I doubt she'll have to wear it.
Anyway, these are some photos from last night's LA premiere. I'm only including a couple of photos of Jason Bateman, Charlie Day, Jason Sudeikis and Chris Pine, just because… I don't know. They're not very fashiony. I could write some lengthy diatribe about Pine's hair (IT IS AWFUL) but that won't solve anything!
Jennifer wore this black-and-white Zuhair Murad and some surprisingly good Louboutins. Her dangly diamond earrings are Jennifer Meyer (Tobey Maguire's wife and go-to jewelry designer for Aniston and her friends). As for the Murad… I really don't like it. This isn't one of those situations where it would look better on a different woman either. This is just a crappy, dated, ill-fitting mess of a dress. The top part is 1980s bachelorette party and the bottom half is 1980s prom (mullet skirt!!!). And to top it off, her teased ponytail looks… interesting, let's say. Jennifer is like Duchess Kate: we have to praise her on those rare occasions when she wears her hair back, so let's just be happy it's not flying around in her face.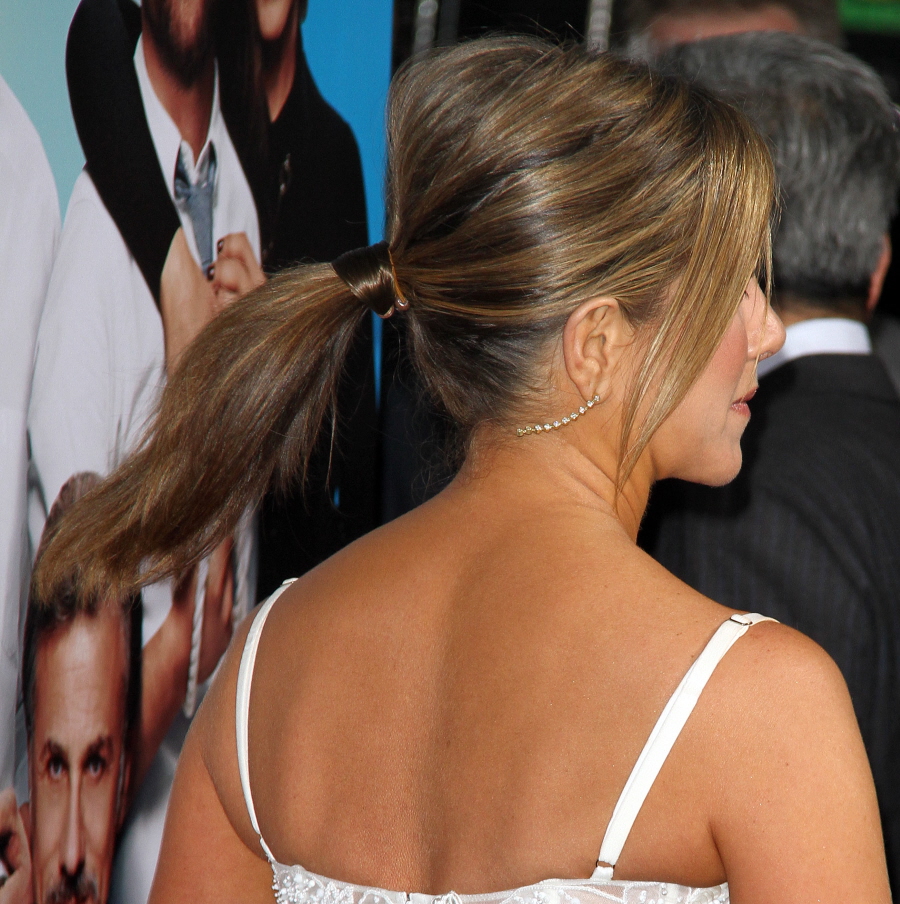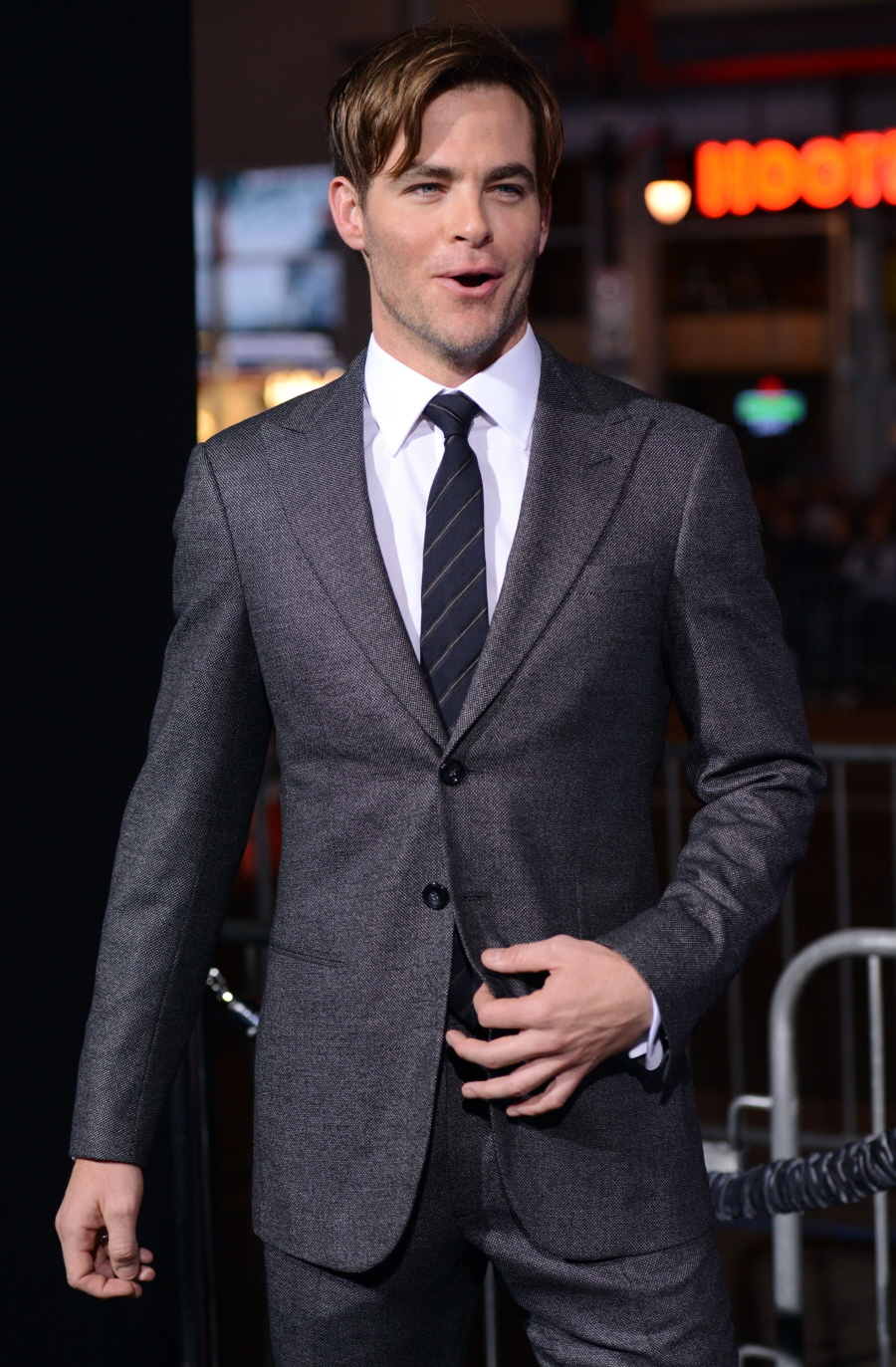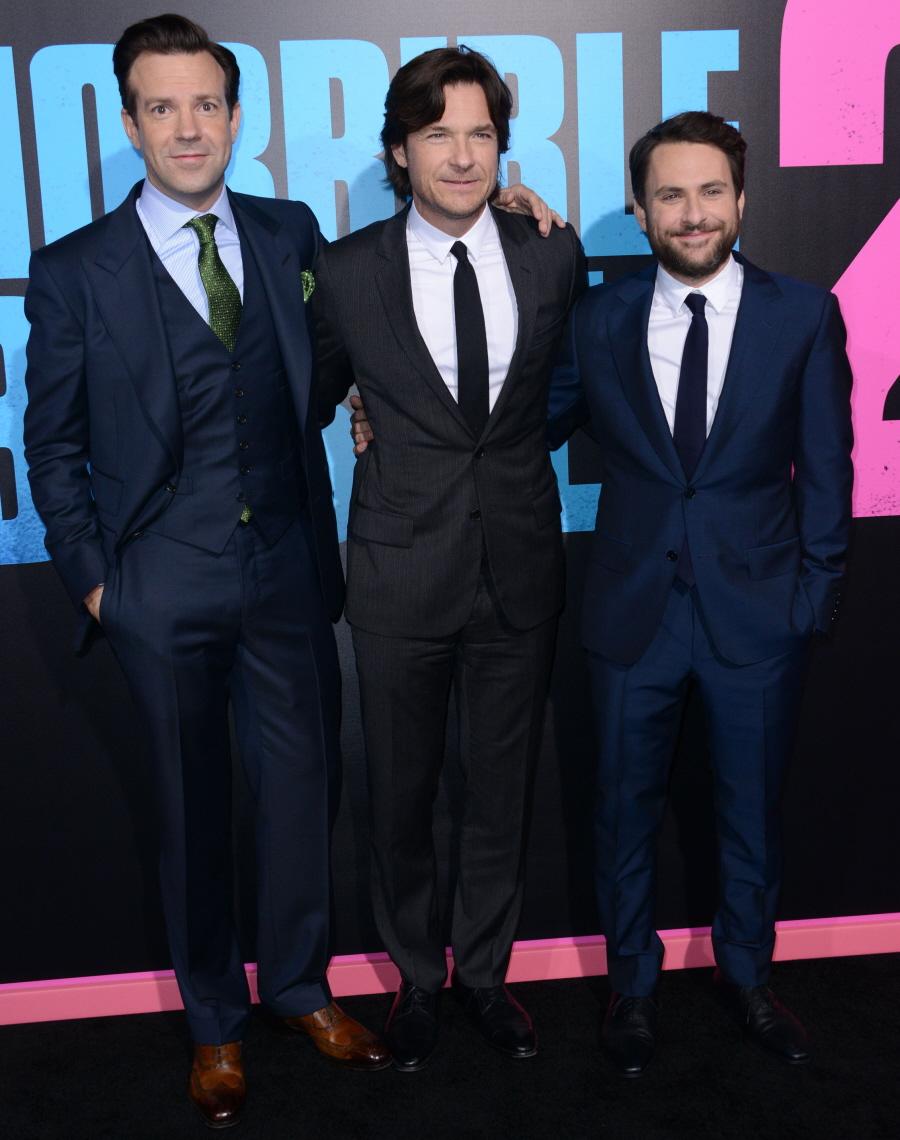 Photos courtesy of Fame/Flynet and WENN.
See the original post:
Jennifer Aniston in Zuhair Murad at the 'HB2′ LA premiere: dated or adorable?