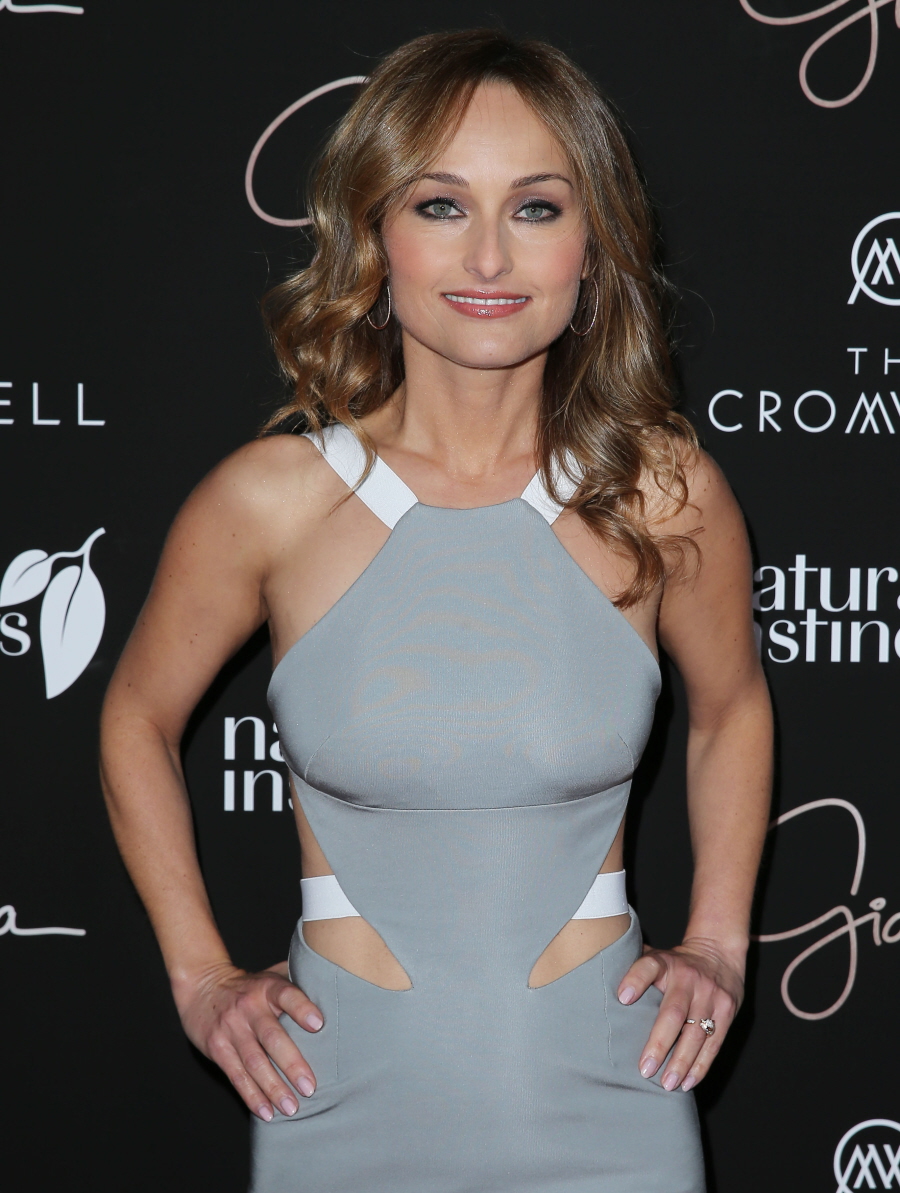 I watch a lot of Food Network and Cooking Channel programming. It's not that I'm food-obsessed or cooking-obsessed, it's just that watching people cook or talk about food is particularly relaxing to me, quite honestly. I have my favorite people, like Ina Garten and Tyler Florence. I've gotten used to Ree Drummond and the Farmhouse Rules woman (I like her because she looks like she eats her rich food). But I've sort of grown to dislike Giada de Laurentiis. I got increasingly tired of her ability to put cheese in every single dish that she makes. I got tired of her sometimes gross-looking faux-Italian food. And I got tired of miniscule portions, just because they seemed utterly unreasonable (especially when she was feeding groups of men!!). I've always wondered how Giada stays so tiny considering she seems to live on cheese, pasta and Nutella. And now Page Six has an interesting story about how little Giada actually eats.
Food Network chef Giada de Laurentiis refuses to eat her own food while filming her show and has a "dump bucket" on hand to spit it all out to stay pin thin, a show source reveals. The petite TV host, "Today" show contributor and cookbook author insists she stays a size 2 by eating everything in moderation.

She recently said how she stays so thin while cooking rich and tasty food "is the No. 1 question [from fans and interviewers], and the answer is, I eat a little bit of everything and not a lot of anything. Everything in moderation." She said to health.com, "I know that's really hard for people to understand, but I grew up in an Italian family where we didn't overdo anything. We ate pasta, yes, but not a lot of it. Pasta doesn't make you fat. How much pasta you eat makes you fat."

But a source on her show tells us, "When Giada films her cooking show, she never eats. Never. When she is making drinks and food that she has to drink or eat, they have a dump bucket that is brought out the second they cut." She spits it out, and then filming resumes, the source said.

"Sometimes when they are shooting her taking bites out of food like cake, they have an assistant take the bite (so you only see teeth and a mouth), and then they cut back to her taking an empty fork out of her mouth to resume filming." The secret of why she is so skinny: "She does not eat at all while filming." Other sources said it was commonplace to have a bucket on set for a food show.

Asked about the insider's claim, Giada's rep Stephen Huvane said: "That is absurd and completely false. She absolutely eats her own food while filming." He added, "Giada tapes sometimes three episodes in one day, and they do multiple takes on a close-up of her eating. She doesn't always eat and swallow every time, since they can do sometimes six to 10 takes with three episodes a day, and that would be like eating six to eight meals a day . . . The bottom line is, she most certainly does eat the food she prepares on the show, but does not always consume the whole dish, as that would be too much for most people to eat in one day."
I think having a "dump bucket" or whatever is completely normal for any kind of film or TV show in which actors or chefs need to "eat" on camera. So, it wouldn't surprise me if most chefs/cooks on The Food Network sometimes spit out their food or whatever. But it also wouldn't surprise me if Giada rarely – if ever – really ate the food she cooks on set. But maybe that's just me – the smell of all of that stupid cheese (that she puts in EVERY DISH) would make me nauseous (I'm not a cheese person, obviously).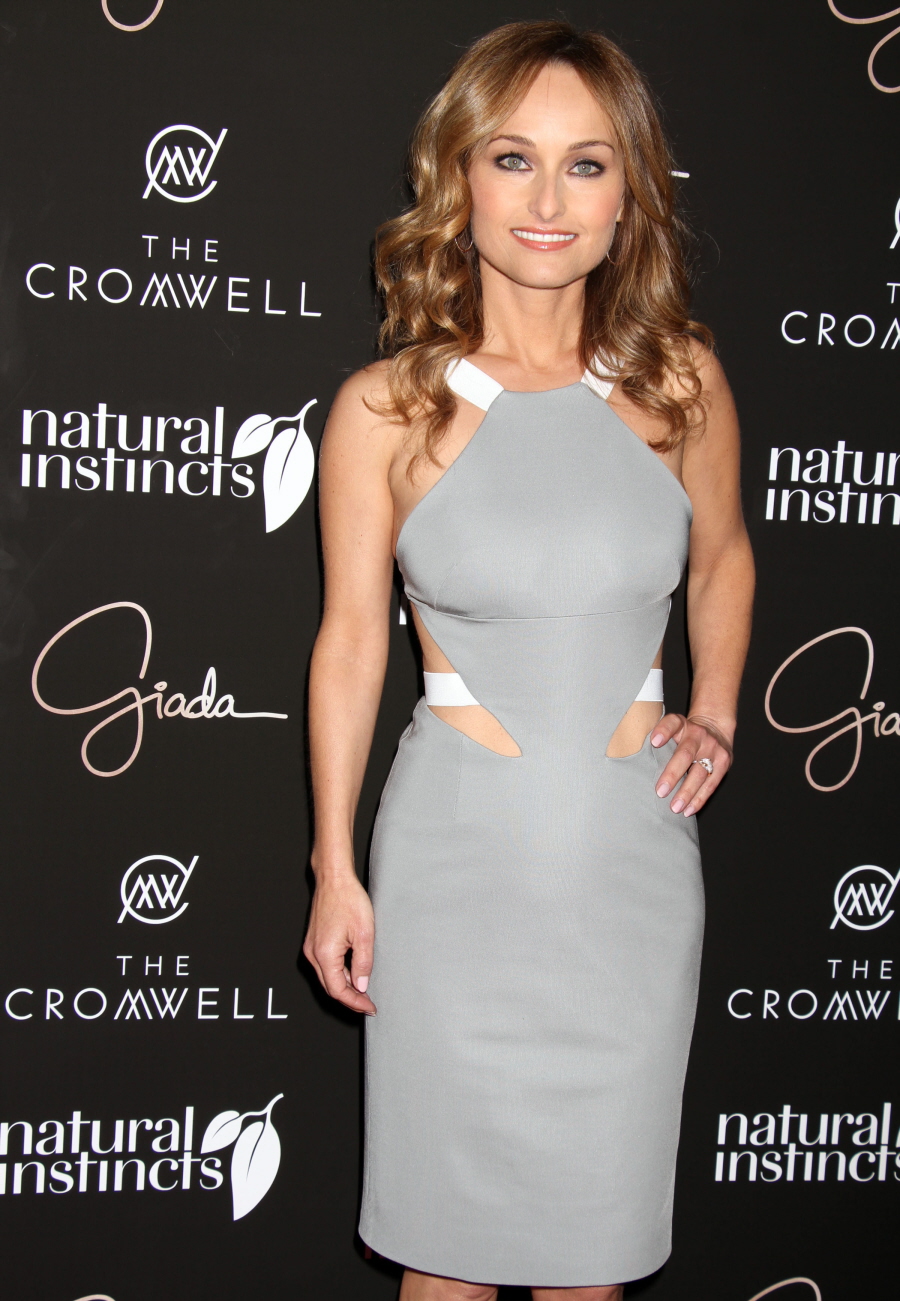 Photos courtesy of WENN.
See the article here:
Giada de Laurentiis stays so slender by never eating the food she cooks