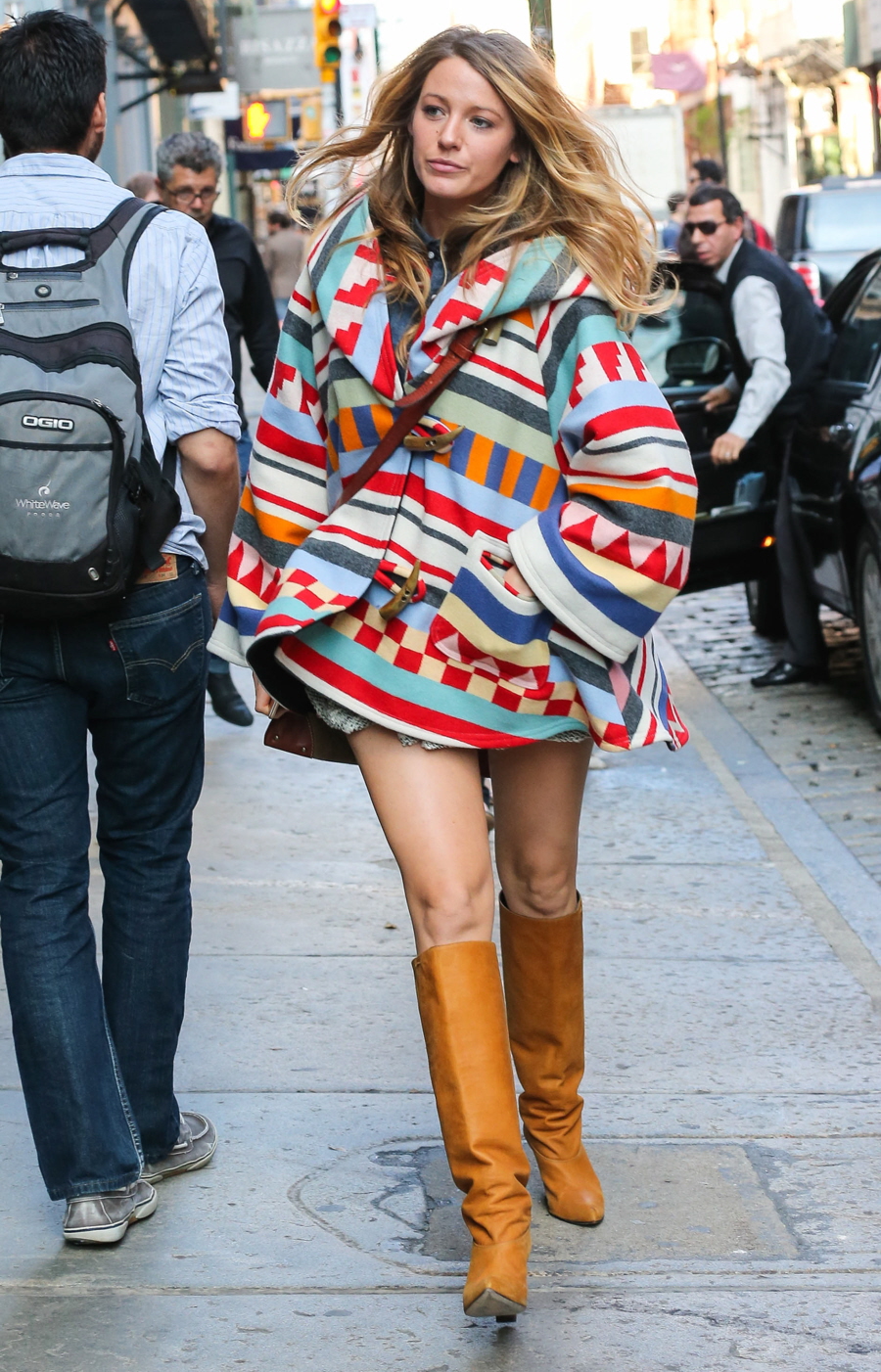 Here are some photos of Blake Lively out and about in NYC on Friday. She stopped by Giggle, which I guess is some sort of baby-accoutrement shop, and she signed up for their baby registry. Crap, we have to buy her baby stuff for her?! Damn it, Blake! She also checked out Boffi, a "high end bath and kitchen design store," according to Fame/Flynet. She tried out a new bathtub. As for her shopping outfit… well, it's not my jam but whatever she wants. That coat is really loud and her skirt is really short. While on the red carpet on Thursday night, Blake already joked: "I'm gonna amp up my style by wearing things that are stretchier." Because she's knocked up, get it? There's also this funny (but probably not true) story about Blake's cravings:
It seems those insatiable midnight cravings are getting the better of pregnant Blake Lively, who sends Ryan Reynolds out to get her PUMPKIN ice cream at midnight. The expectant actress has reportedly been keeping her hubby busy with endless requests for bizarre food.

They include hand-churned pumpkin-flavoured ice cream and pickles. Gross. A source told Heat magazine: "She sends Ryan out in the middle of the night for organic hand-churched pumpkin-flavoured ice cream and small-batch pickles. He barely has five hours' sleep and even when he gets in bed, she asks for hour-long foot and neck massages."
If I found a dude willing to give hour-long neck massages, I would lock that sh-t down so fast it would make your head spin. It could be the grossest guy in the world, the dong situation could be completely tragic, but if there were hour-long neck rubs involved, I would force him into a marriage of convenience/neck-rubs. As for the organic, hand-churned pumpkin ice cream and "small batch pickles"… that sounds true but it probably isn't. Who knows though? I could totally see Blake becoming one of those donut-shaming pregnant women. She seems like the type to side-eye anyone who would dare to eat Vlasic Pickles straight from the jar.
Meanwhile, CB sent me Blake's latest word salad from Preserve. You can read it here and if you can explain what the hell Blake is talking about, God bless you. I think she's trying to address the "Allure of Antebellum" situation. I think she's trying to say that she knows she's not perfect and she's doing the best she can and that Preserve is about all of us so if we criticize her for being ignorant, we're really criticizing ourselves. You know what I think is really interesting? Every time Blake sits down and writes one of her stupid word salads, more people lose respect for her. She used to be widely admired for brilliantly playing the Hollywood game. Now we're like "Eh, she's kind of dumb, right?"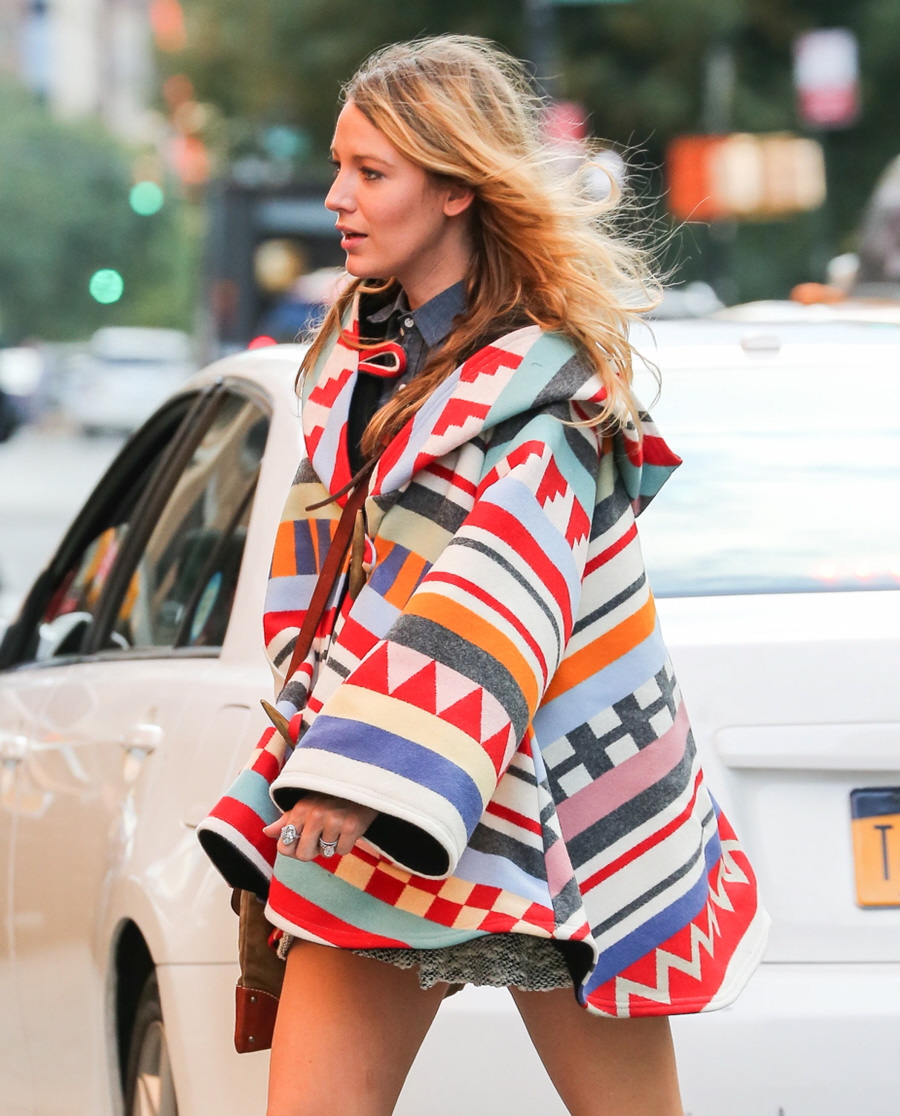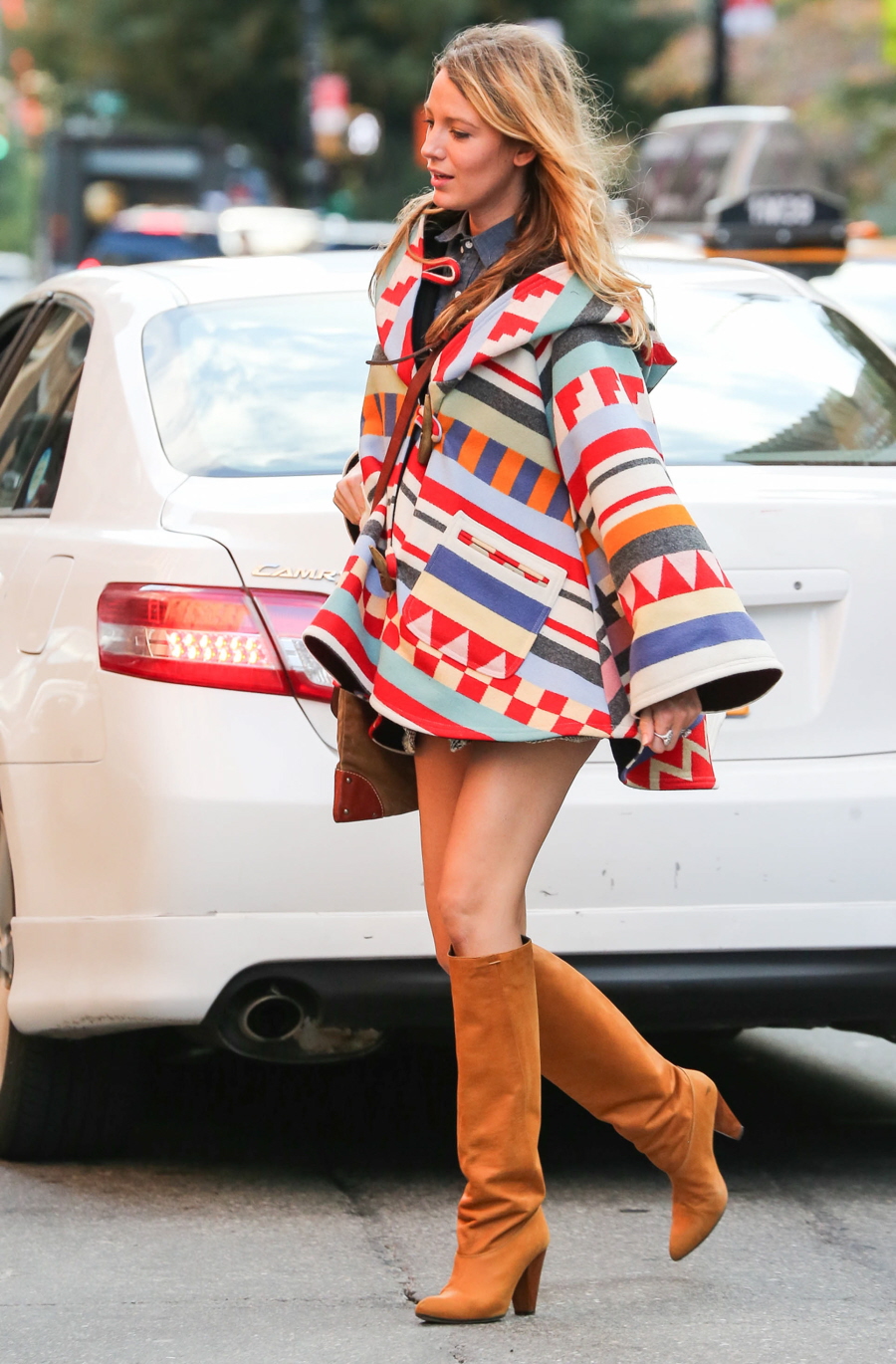 Photos courtesy of Fame/Flynet.
See the original post:
Blake Lively's alleged cravings: 'organic pumpkin ice cream & small-batch pickles'