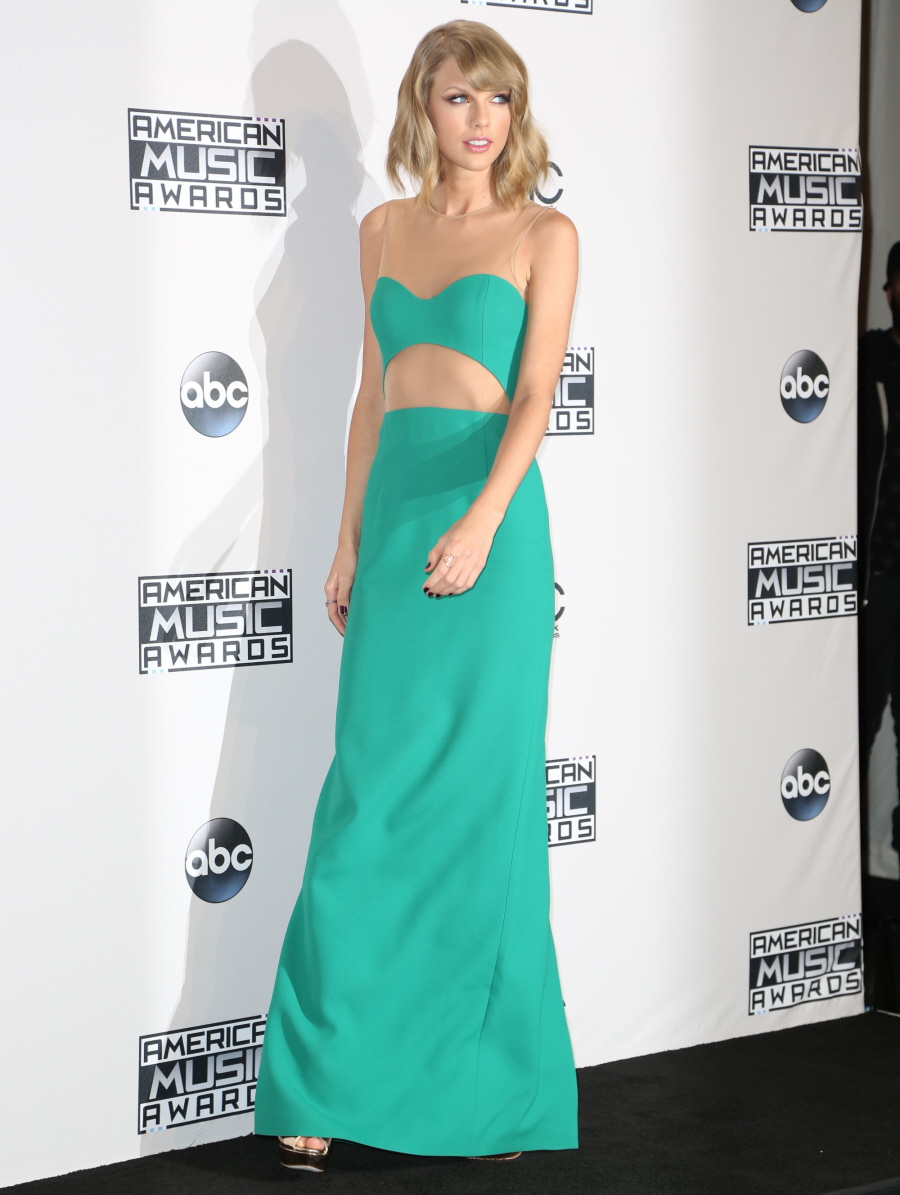 It's gotten to the point where I actually enjoy all of the cutaways to Taylor Swift in the audience during any given music awards show. Swifty is always seated front and center, usually surrounded by notable celebrity friends, and Swifty actually "performs" as Greek chorus for much of the night. At last night's AMAs, Swifty was dancing, singing along, and at one point crying (at the Selena Gomez performance). Swifty was there with her BFF Karlie Kloss, but at various times, Selena, Lorde and others were invited in the little Swifty group. No boys allowed!
Swifty didn't walk the AMA red carpet, probably because she did "Blank Space" as the first performance of the night. As soon as her performance was done, she changed into this green Michael Kors gown, which… eh. I like her in green. I think this would have been more interesting as a column dress rather than with the netting at the midsection.
Here's the video of her performance – is it just me or was the sound quality really crappy for most of the performances? And I didn't think this was the strongest performance for the start of the show.

Taylor Swift – Blank Space (Live at American… by uploaderdisney
Personally, I thought Lorde gave one of the best performances of the night – she performed "Yellow Flicker Beat." Here you go:

Lorde – Yellow Flicker Beat (Live at American… by uploaderdisney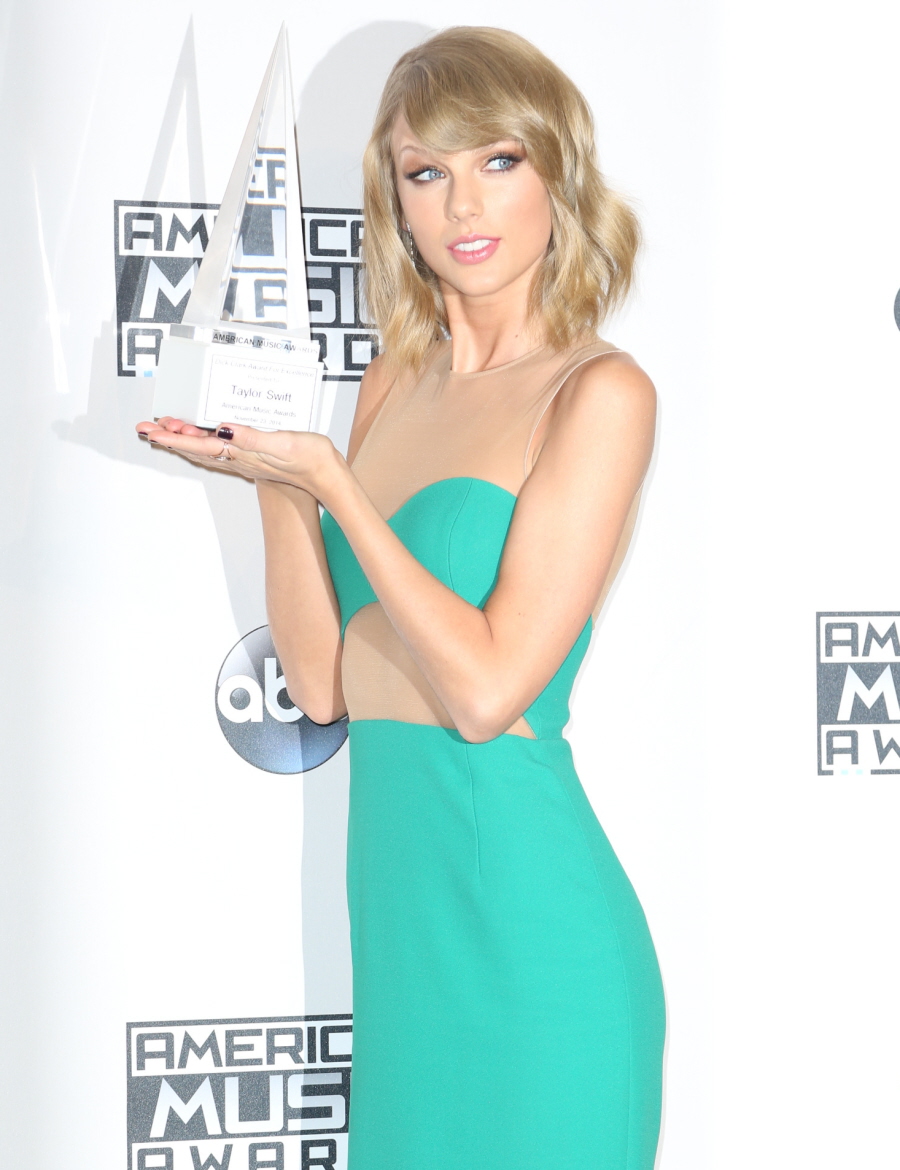 Photos courtesy of WENN, Getty.
View post:
Taylor Swift in green Michael Kors at the AMAs: cute or overrated?