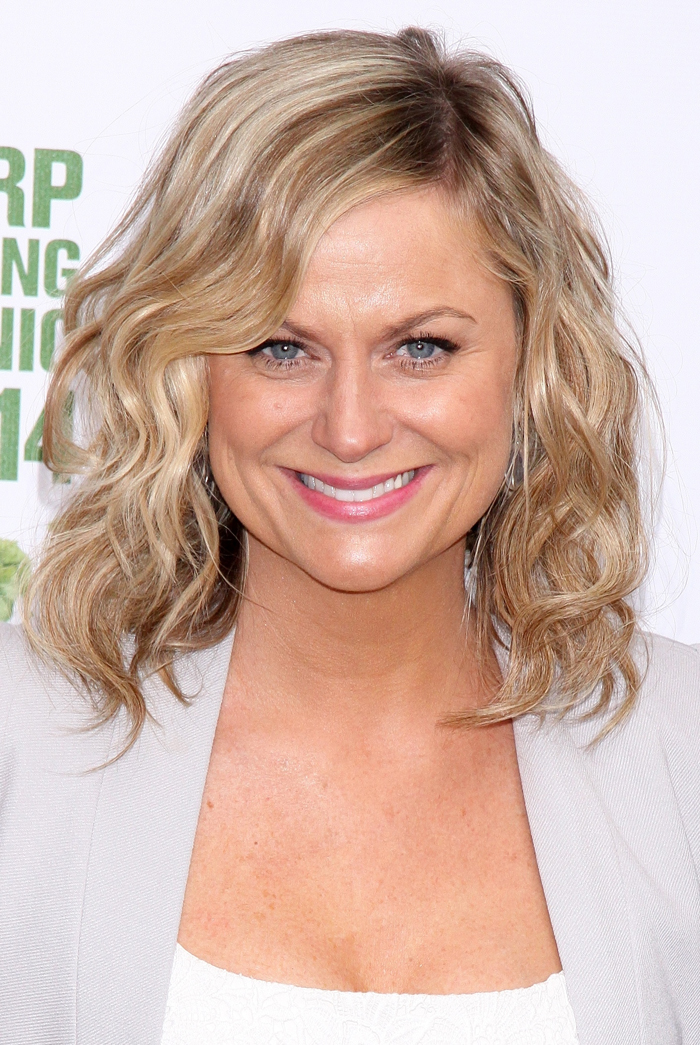 Amy Poehler is still promoting her new book, Yes Please, at full force. Out of all the excerpts Amy has released so far, I enjoyed her sobering divorce advice from Louis CK. I wasn't crazy about her obligatory drug stories, but that's a small part of her book. Amy sat down with People to talk about her anti-Hollywood attitude towards aging. These aren't excerpts, thankfully. Not that I'm opposed to more excerpts, but Amy shouldn't give away her whole book. These are simply answers to interview questions. Amy seems very realistic and likable here:
On her lack of perfection: "In a shallow business, I just had to come to terms with being really okay with not being … symmetrical. You can spend your life trying to be [perfect], and you can tweak and nip and tuck, and then be afraid to move your face."

Staying confident: "There's a line between feeling healthy, strong and sexy and feeling good about yourself, and being worried about how you measure up. Some days I wake up and I'm just like, 'All right, I'm feelin' really good,' and some days I loathe myself. Just like everyone else."

Fame doesn't make aging easier: "It's so funny because it doesn't matter what you do, whether you have your picture in a magazine or you don't, there are days where you're just feeling it and other days where you look at yourself and say, 'Oh my god, who is that old woman in the store window? Oh my god, it's me!'"

Her parents' role: "My parents encouraged me, and I did not have a mother who criticized me about what I looked like or wore. She just never told me that I looked fat, and there was never a huge focus on looks — now what that led to was really terribly documented high school [years]!"

Her own kids: "They really teach you to stay in the moment, since kids don't really care about the past or the future, and they're not interested in hoping for what will come. They're 'let's play now!'"

The positives of aging: "The older I get, I feel like the better my life has gotten. I like hard work and I don't like pretending things are perfect. I wouldn't give anything to be back in my 20s at all. Maybe I wouldn't mind the amount of sleep I got then or for my stomach to be smaller, but mentally, no way."
[From People]
Have you ever experienced that weird "Who is that old woman in the store window?" feeling that Amy describes? I've had the same experience with the "Who's the bitch with the fried hair in the store window?" feeling. But I'm staring 40 in the face — it won't be long until the reflection changes, and I dread that day. It's so easy to think of yourself as a 25 year old because mirrors don't reflect much change on a day-to-day basis. Looking into a store window is different because reflections can catch you by surprise. Amy is 43 and nowhere near an old woman, but her humor makes sense. She's also succeeding in a "shallow business" (as she puts it) and coming out ahead of all the cookie cutter babes.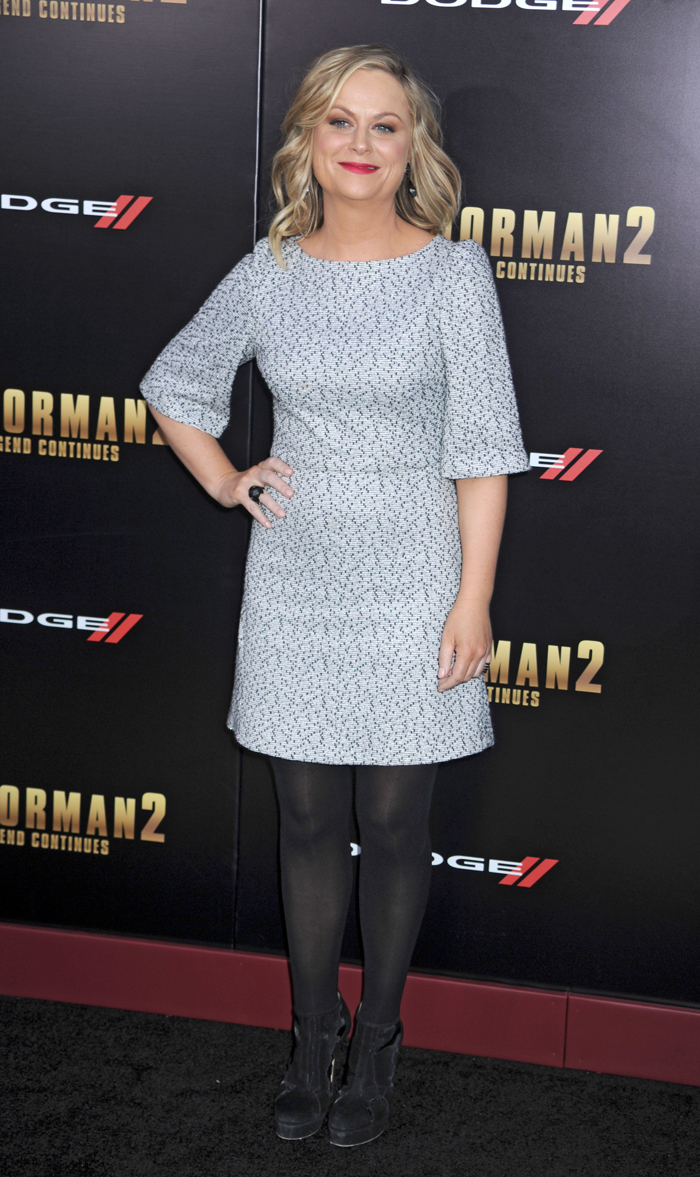 Photos courtesy of WENN
Read more:
Amy Poehler on aging: 'The old woman in the store window? Oh god, it's me.'