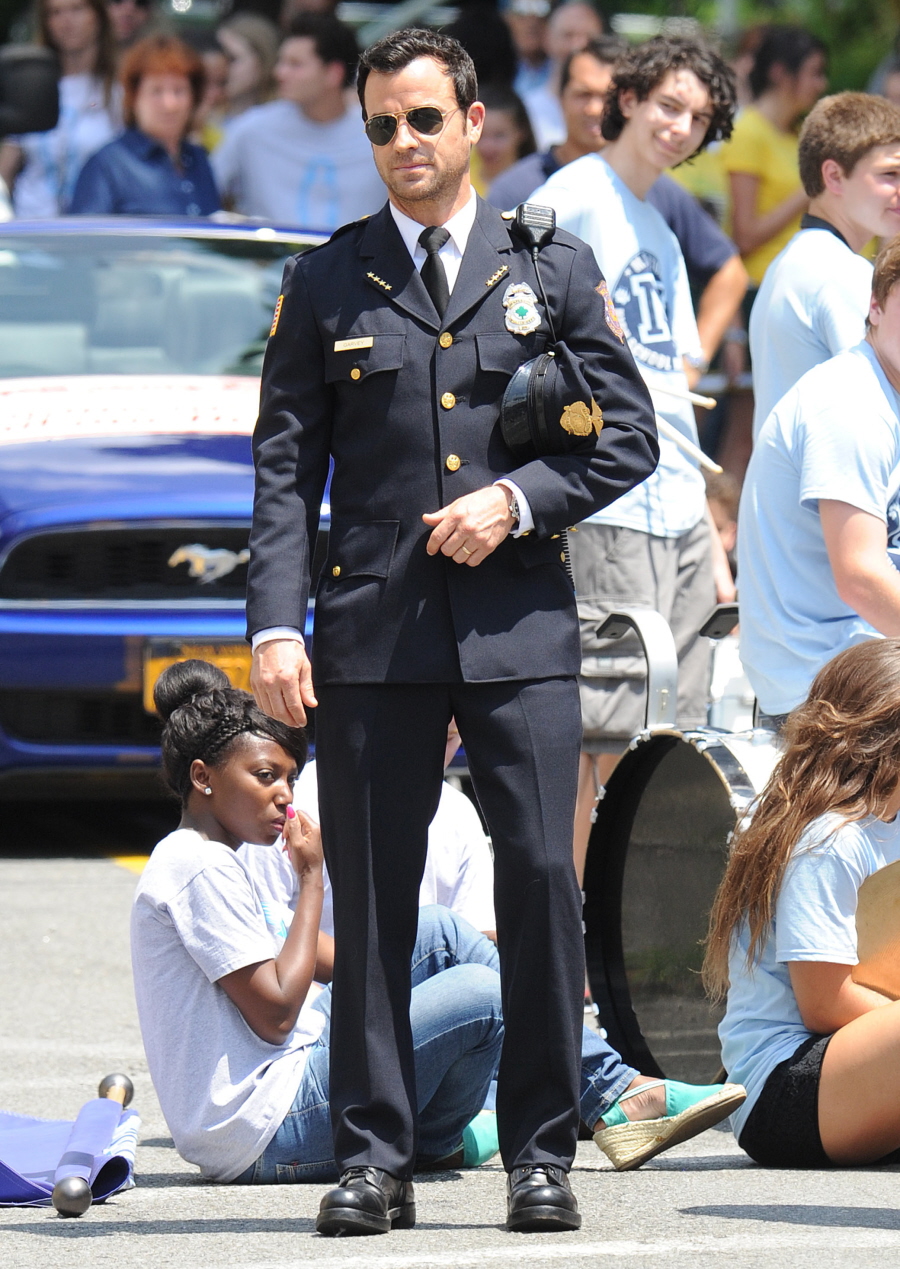 I do not hold to the theory that just because a guy is physically tall and well-built that his build somehow means that he's well-endowed. In my experience (and if you want to attempt to predict a man's "size" by his size), the most well-endowed men are the rangy guys, the lean ones who are just straight up-and-down. Think Michael Fassbender. But by any stretch of the imagination, I would never have really thought that Justin Theroux would be a big guy. He's pretty small with a muscular but pint-sized build. Surely everything would be "proportional," right? Well, hold on to your guyliner because it seems like Justin might be another Jon Hamm-type.
It all started when some photos of Justin, in character for The Leftovers, went viral. Justin was wearing sweatpants and jogging along the road, and the photos are… bulgy. Weirdly bulgy. Then when those scenes aired on The Leftovers, many (including Liv Tyler) said that Justin's bouncing bulge was flat-out distracting. So, what's going on in his pants? That's what Conan O'Brien asked Justin this week.
Justin tells the story about his wardrobe people giving him two pairs of underwear to contain his bulge, which is remarkably like the story about Jon Hamm – apparently, the Mad Men wardrobe people got freaked out by Hamm's bulge too and were trying to do something, anything to contain it. So, is Justin so large-and-in-charge that he needs two pairs of underwear to contain it on-screen? Well… okay. Sure.
If you'd like to see another part of Conan's interview with Justin, go here. Justin is actually kind of funny in that part because he jokes about breakdancing and proposing to Jennifer Aniston.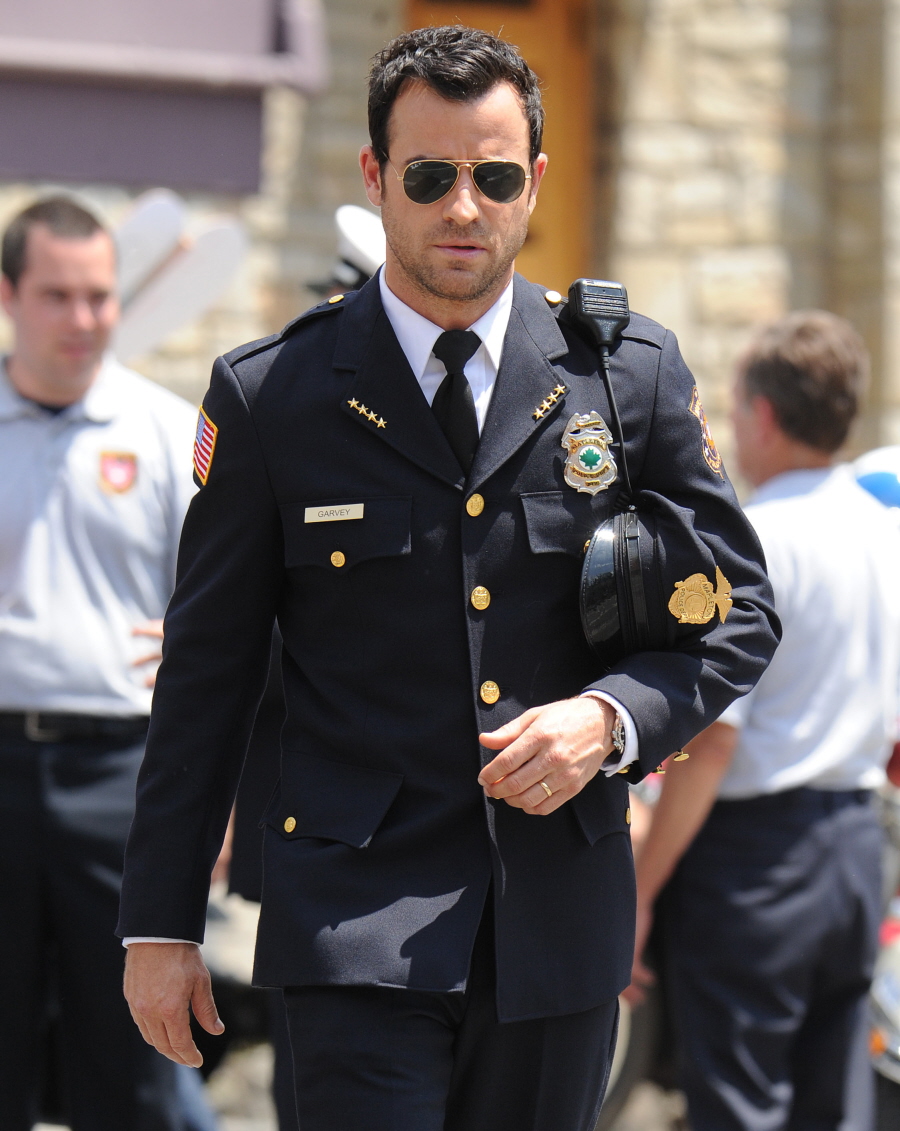 Photos courtesy of Fame/Flynet.
Originally posted here:
Justin Theroux needed two pairs of underwear to contain his 'Leftovers' bulge