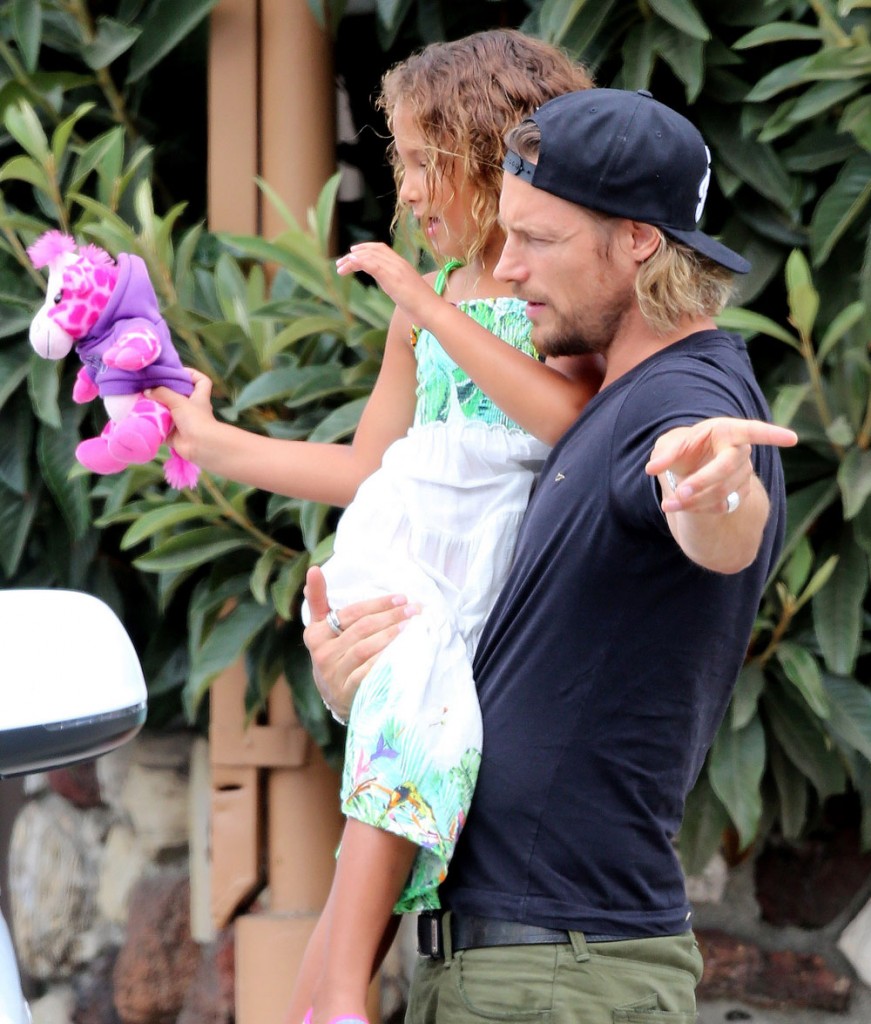 TMZ is reporting that Halle Berry dragged her ex, Gabriel Aubry, to court over the fact that he's been straightening and lightening their six year-old daughter Nahla's hair. Apparently Halle's lawyer made the case that Gabriel was trying to make his daughter look white (TMZ's words) by changing her natural hair. The judge sided with Halle and ordered Gabriel to stop changing Nahla's hair. We heard earlier this month that Halle was attempting to lower her child support to Gabriel from $16,000 a month to a mere $3,800 a month. As far as I can find, the child support amount has not been changed. Here's TMZ's report:
Halle Berry just took Gabriel Aubry to court … claiming he's trying to make their 6-year-old daughter white.

Halle was furious Gabriel was straightening Nahla's naturally-curly hair, lightening it with highlights and she is convinced it's because he does not want the girl to appear to be African American.

Halle didn't show in court Monday morning, but her lawyer Steve Kolodny did, along with Gabriel and after a lot of arguing the judge ruled NEITHER Halle nor Gabriel could change Nahla's look from its natural state.

So the judge is allowing Nahla's hair to grow back naturally.
I actually know of a divorced couple who has argued over their daughter's hair. The daughter is about the same age as Nahla and has long hair that gets tangled and needs brushing daily. The father, who is otherwise a loving, attentive dad, refuses to brush the girl's hair when she's with him (he has 50/50 custody) because "that's your mom's job." The result is that the poor girl has ended up with a rat's nest and significant hair trauma when she's returned to her mom. That situation seems more like a misunderstanding due to lack of communication than an attempt to hurt the other side at the expense of the child. (Plus the dad genuinely might not know how to do hair.)
In Halle and Gabriel's case, they just have different opinions on what to do with their daughter's hair. I do side eye Halle for making it into a race issue. That could be the case, though, I have no idea. I think it's more likely that Gabriel wanted to make his daughter's hair easier to care for, if he did in fact change it at all.
Update: The Daily Mail obtained the legal documents in this case, which many of you have been referring to in the comments. I didn't see their report prior to writing this or I would have included it. (It took me a while to find that, so please email me at info@celebitchy.com if I miss a big detail like that in the future.) In the court papers, Halle states that Gabriel denied dyeing their daughter's hair and that she sent a sample to a lab for testing. It says:
She said she first noticed a difference in her daughter's hair when Nahla returned from visiting her father in August 2013, saying : 'Gabriel continues to maintain that he has done and is doing nothing to cause the extensive straightening, color changes, stripping and damaging of our daughter's hair.

'I have personally observed the changes in Nahla's hair texture and color over the last year. I have never personally experienced hair damage nor have I ever known a single person whose hair has suffered such excessive changes from spending time in a salt water pool (or even chlorinated water) and sunlight.'

Halle put forward 'before and after' photos of Nahla to the court and said: 'I have since reviewed the laboratory report concerning this very hair sample that I obtained, which confirms to me that Gabriel has not been truthful about what he has done and had been doing to our daughter's hair.'

And she noted: 'I continue to worry about the potential psychological and physical damage to Nahla that can be caused by the use of chemical hair treatments and the psychological message that it conveys to Nahla, and to implore the court to put a stop to Gabriel's attempts to alter our daughter's appearance and most probably cause her to wonder why her natural appearance is not good enough.'
After reading that, I wondered why Halle didn't ask Nahla if her dad dyed or straightened her hair, which is what MK at DListed wrote too.
In that same case, Halle also alleges that Gabriel called her the N word, which she's alleged in the past. It's unclear if these accusations refer to a new incident.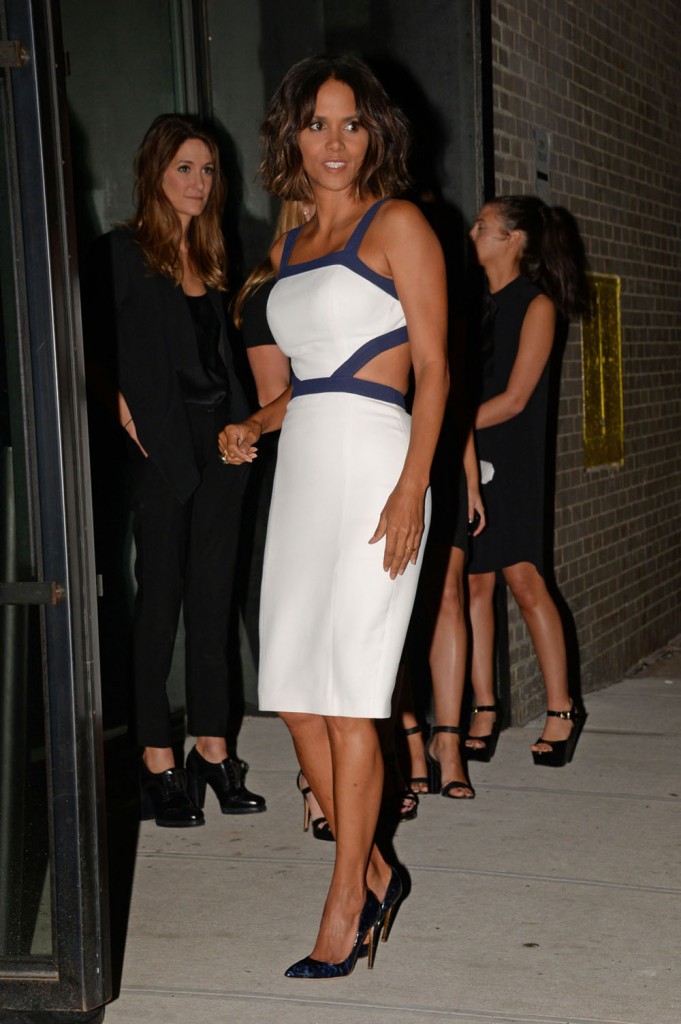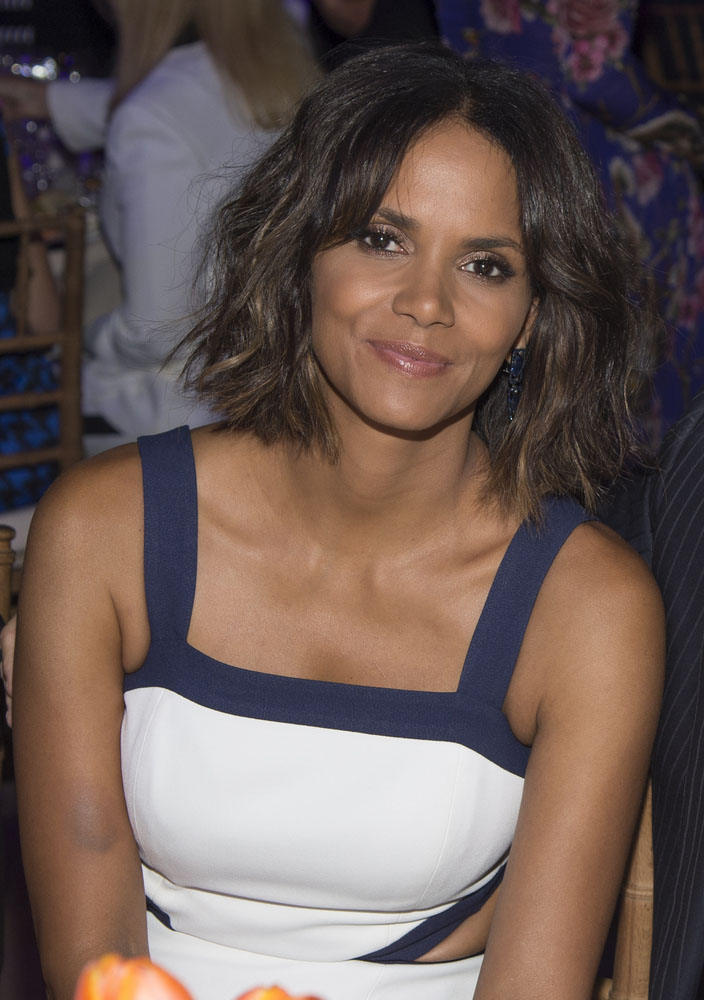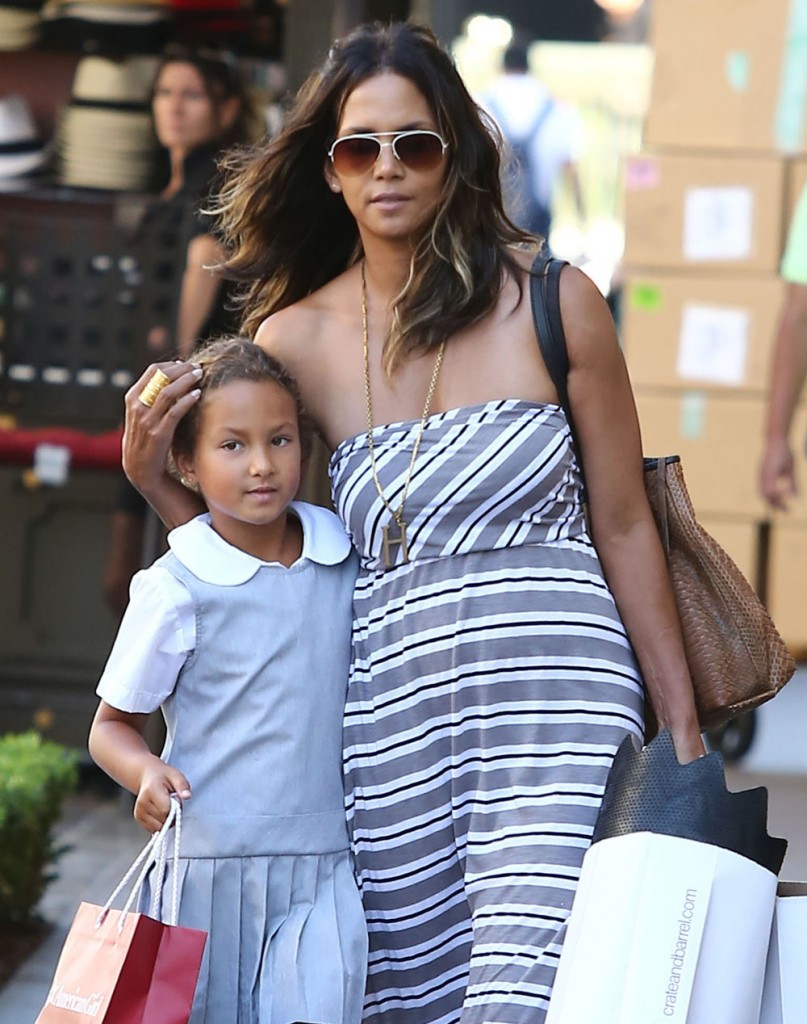 photo credit: FameFlynet, Pacific Coast News and PRPhotos
Read the rest here:
Halle Berry's ex, Gabriel Aubry, ordered to stop straightening their daughter's hair