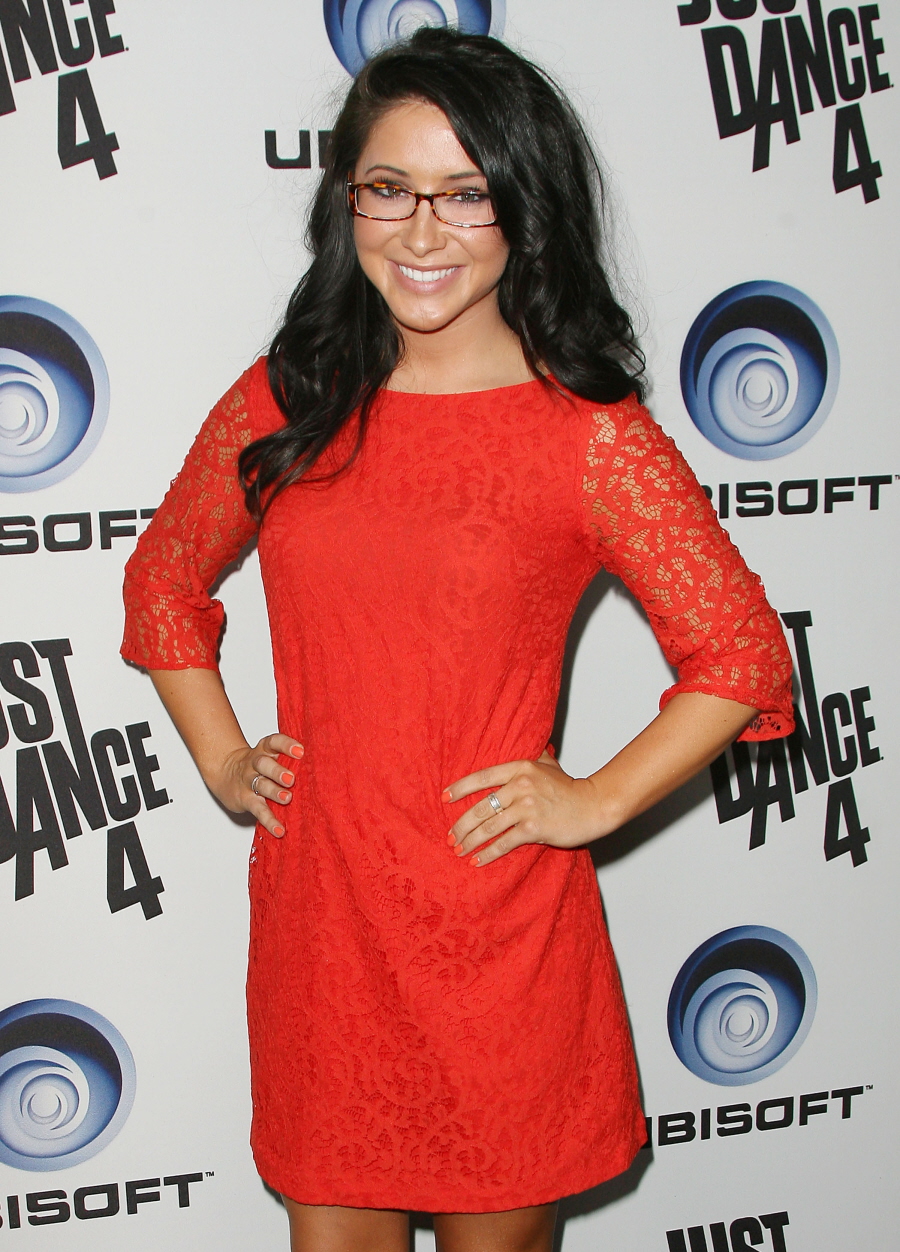 For the love of God. You know how the Palin Family had a huge, drunken, messy brawl in Wasilla back in September? Yeah, we're still talking about it. I should say – the details of who started what part of the brawl are still sketchy. The anti-Palin people say that the Palin kids were drunk and they were punching people like crazy. The Palins claim that they were attacked and were merely defending themselves. The truth is probably somewhere in the middle, where everyone involved made crappy decisions. This week, Bristol Palin's tearful on-site police interview was released (beware: very NSFW language).
She sounded genuinely traumatized. Alternate opinion: this sounds like a drunk person recounting a drunken brawl, which is something you can hear during every single episode of Cops. Alternate alternate opinion: if this brawl had involved black people, the police involvement would have been MUCH different. Anyway, with the release of this audio, the conservative media is now rallying around their favorite Palin women. And now Bristol Palin is finally telling her side of the story too, only she's bathing the story in a heavy dose of politics, hypocrisy and stupidity. Bristol's blog post is called "The Truth about the 'Palin Brawl' – The Media Reveals Its Bias Against Conservative Women Once Again." I'm posting most of it (there are some edits, FYI):
First, the media said Trig was not really my mom's kid. Then, they claimed my mom said "I can see Russia from my house." Recently, they said my parents are giving a divorce. And now, they're saying my family started a "drunken brawl." Most of the time, I let the lies pass. After all, the truth eventually comes out. But when people are selling "scoop," photos, and false information… sometimes the truth just isn't as profitable. Let me tell you what actually happened.

Our friend got knocked out from a cheap shot from behind. (His injury resulted in ten stitches, so it was really low.) Why would anyone do this? Well, here's a hint. The guy was on social media during this incident, tweeting, "about to get famous." When Willow saw all this happening she looked at the guy's mom and said "get ahold of your son." But apparently the apple didn't fall too far from the tree, because his mom pushed Willow. A grown woman pushed my little sister. By this point, I'd already gotten into the car. But when Willow ran to me crying, telling me that some lady had pushed her down, I got out of the car to go talk to her. Any big sister would do this. Next to God, family is the most important thing to me… But the evening that began so well took a turn for the worse when this guy decided he wanted to "get famous."

After I got out of the car, I didn't get far. I never even got to talk to his mom, because a guy in his late thirties or early forties got in my face. He was towering over me – probably at 6 foot something and over 200 pounds. He puffed his chest out and started yelling. "You c-nt!" he looked right in my eyes and said. "Get the f-ck out of here, you slut!"

I was alarmed that things had gotten so bad so fast. But it got even worse when this guy started pushing me. He had his hands on me, pushing me down. That's when I swung and hit his face. Some would say I should've never retaliated in defense against him, but certainly he should never have pushed a girl. It didn't phase him. He pushed me down to the ground and kept me there. It was scary and awful. He held me down until someone got me out of the situation. That's it – that's the story. I didn't "swing and hit him seven times with a strong right hook" as so many so-called news stories have reported. After this incident, I still had a perfect manicure on all ten of my nails. Plus – I'm left handed. I wouldn't even begin to know how to begin "swinging" at someone.

In the meantime, did you even hear about Vice President Joe Biden's adult son who kicked out of the Navy for cocaine? (That's the real Vice President's kid…) So pause for a moment and consider the hysteria over our stupid "incident", compared to our actual Vice President's son not even being able to hold on to a position in the Navy Reserve. I'm sure you heard the happy news that Chelsea Clinton had a baby. But did you know her father-in-law and Clinton family pal Edward Mezvinsky is a convicted felon because of committing bank, wire, and mail fraud? Of course, you didn't. Because the friends and family of the revered liberal elite are treated like delicate China. Don't handle too roughly. They are precious. They are off limits. Don't push on them too hard.

In the meantime, I was pushed and held down by some guy… and the media salivates like a dog that's just been given a bone. Here's the thing. Violence against women is never okay… Even if that violence occurs against conservative women. Imagine for a second the outrage that would happen if Chelsea Clinton had gotten pushed by some guy. Had she tried to defend herself, the liberal media would've held her up as some feminist hero. But it wasn't Chelsea. It wasn't Hillary. It wasn't someone they liked or someone they agreed with. It was a conservative. And once again, the hypocrisy of the media is laid bare.
To defend the media reporting on what happened – everyone went with the sources they had. There were Palin-friendly sources telling their side, but for the most part, the majority of "sources" had the Palins pulling up to the snowmobile party in a stretch Hummer and instigating the fight almost immediately. The Palins didn't directly confirm or deny anything until now. I don't understand why the media should have ignored their sources just because Palins Are Always Perfect And Nothing Is Ever Their Fault?
As for Bristol specifically and her actions… so a guy assaulted her and she assaulted him right back. That's her story. We've heard different versions, including versions that Bristol threw the first punch out of nowhere. Unless someone has video, we really won't know for sure. But here's what I do know: Bristol has a history of painting herself as a victim and denying her own actions. She's a Perpetual Victim, she constantly plays that card (it's a family trait).
And yes, Bristol, we did know that Chelsea Clinton's father-in-law was in jail and we knew Joe Biden's son snorted all the coke. Every media outlet reported on it. That's why you were able to link to those stories on media sites.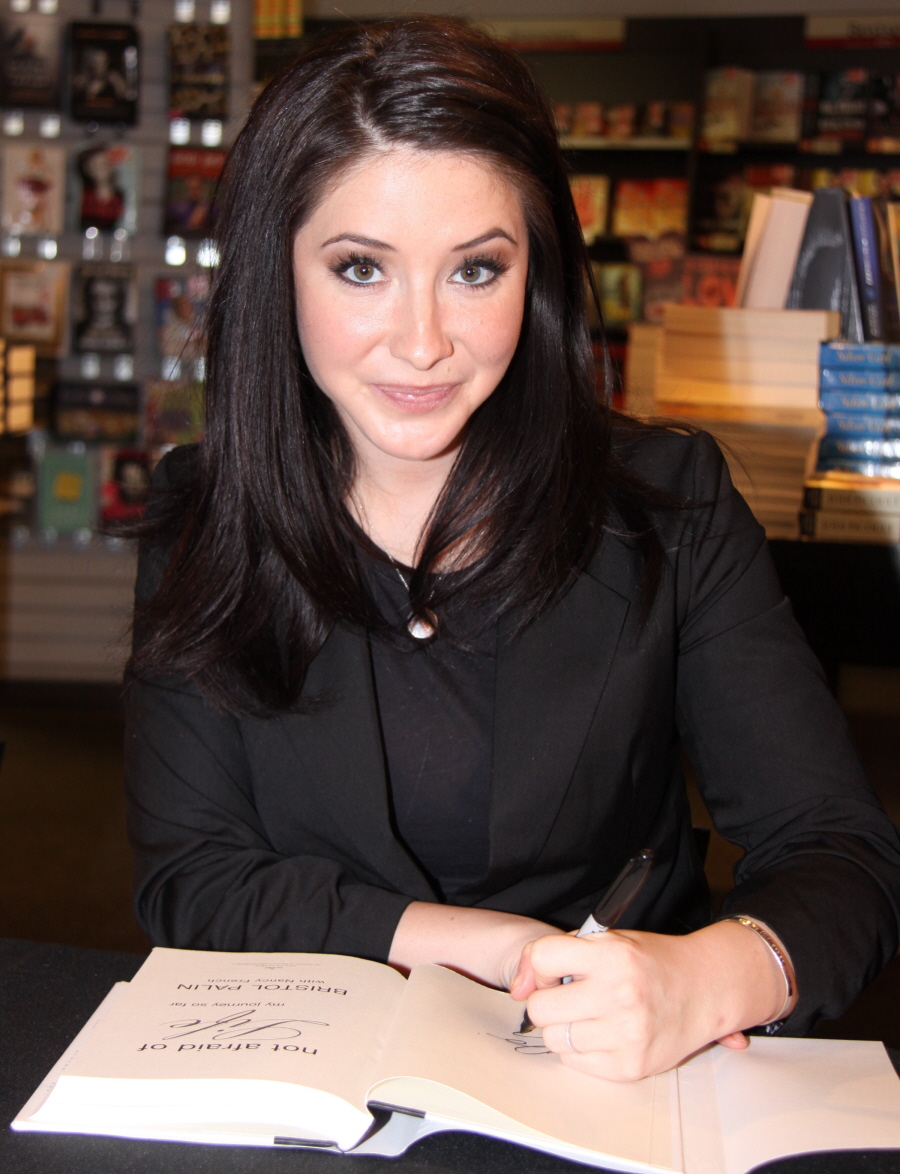 Photos courtesy of WENN.
Go here to see the original:
Bristol Palin blogs about the Palin Brawl, blames 'media hypocrisy' for everything