Last week, during the Queen's Diamond Jubilee celebrations, I carefully noted "Duchess Kate and Prince Harry seem especially close. Just sayin'." Many of you agreed with me, some of you thought I was a horrible monster for even suggesting that Kate and Harry had a friendly, flirtatious and somewhat adorable relationship that may or may not end up in ginger babies. I will say this – I wasn't the only one who noticed. LOTS of people noticed how giggly and flirty Harry and Kate were together. Even Prince William noticed. And In Touch Weekly claims he was royally pissed ("pissed" in the American vernacular, meaning "angry" – not in the British vernacular, meaning "drunk").
On June 5, following the Queen's Diamond Jubilee celebration, Prince William reprimanded his wife for what he thought was "painfully embarrassing" inappropriate behavior between Kate and Harry!

Harry and Kate were particularly cozy during the royal balcony appearance, while William stood formal and rigid in contrast.

"Having Harry there, whome she adores, relaxes her, because he makes jokes as a way to get through the day. She gets the giggles and forgets the world is watching her," an insider tells Star. "But William told Kate is was flirting and that it wasn't appropriate."

Kate didn't take his complaints sitting down, insisting that he was being "incredibly unfair" – which caused a blowup. "In Kate's mind, for William to suggest that was was absurb… in the past, Kate would have agreed with William and apologized, but instead she fired right back at him and that took him by surprise."

Insiders say that Kate's affections for her brother-in-law are strictly platonic and she was absolutely not flirting with Harry – she was just talking to him as her friend.

Back in May, during a polo match, something similar happened too: "Harry was complaining about how hung over he was, and Kate was saying, 'Oh you poor darling!' and making a fuss over him. They were huddling together, whispering, just like they did at the Jubilee."

Meanwhile, William is at a loss at to why Kate and Harry find life in the spotlight so daunting.

"William has been trained to be King his whole life, so he can't relate to their feelings. Wills always wanted Kate to be more confident at these big royal events. But now she's so relaxed that she isn't mindful of how William views her behavior."
[From In Touch Weekly, print edition]
Obvious, the whole "Harry + Waity = Ginger Babies" thing is a lot of fun, and people have very strong opinions about it. I tend to think Kate has come too far, and Waity-ed for so long, she's not going to mess up her gig by boning the Hot Ginger Prince. Maybe she's tempted, or maybe she just likes to "mother" Harry, which is another dynamic I could see playing out.
Now, do you think William would really be angry with Kate (and Harry, to a lesser degree) because of this? Eh. Sometimes I think William is humorless and dull like his father, but I tend to think that he's fine with Kate spending time with Harry. I don't know though… it will be interesting to see if Kate and Harry continue being so flirty and cute together publicly.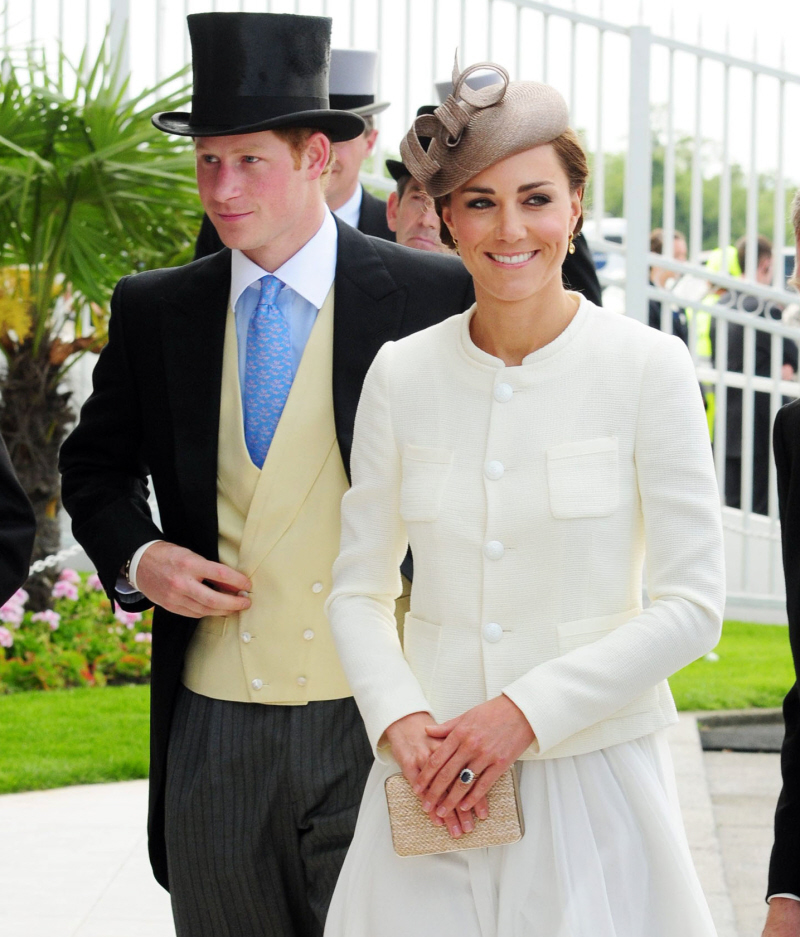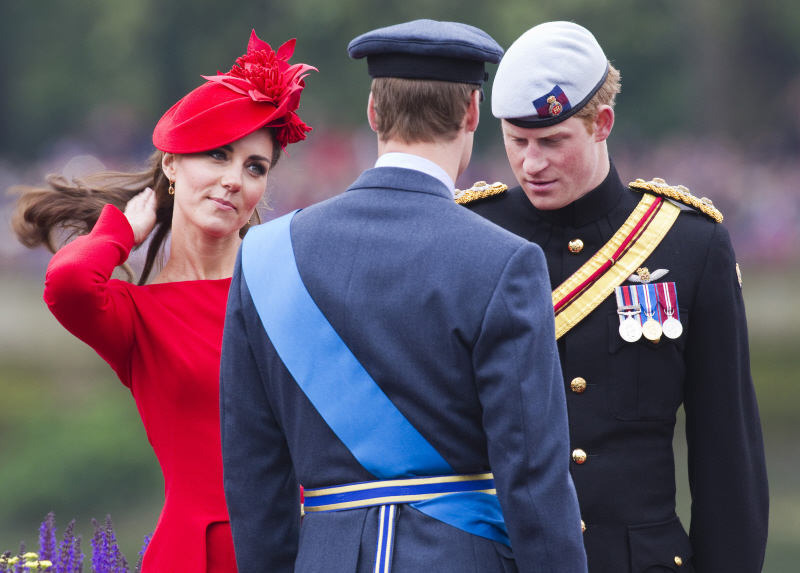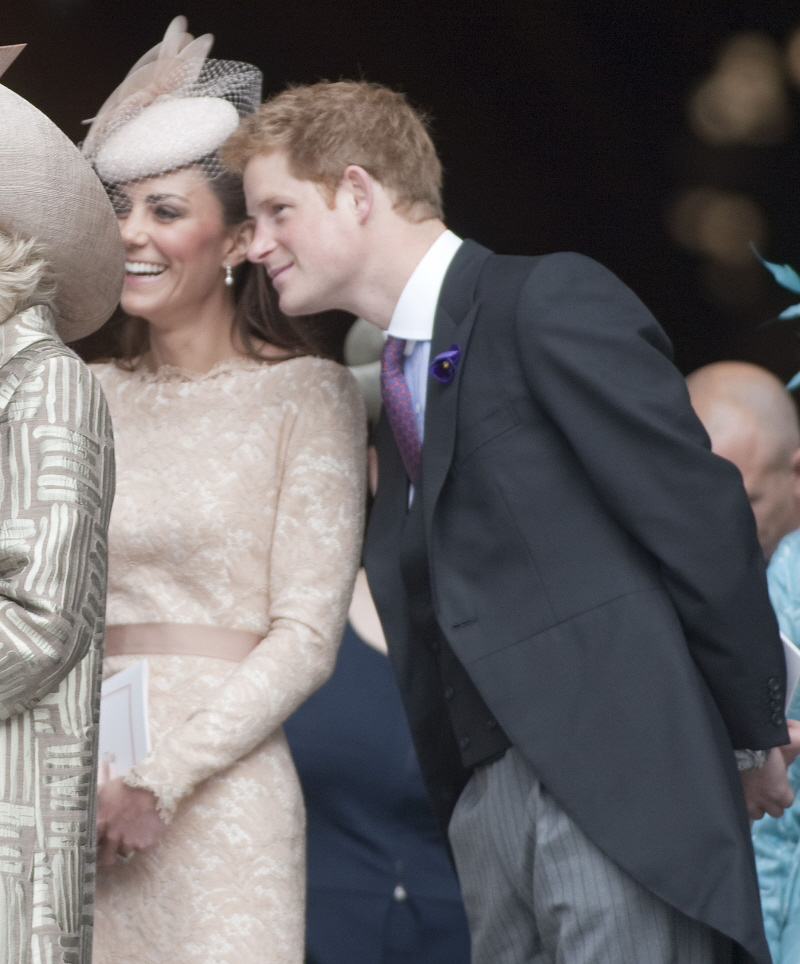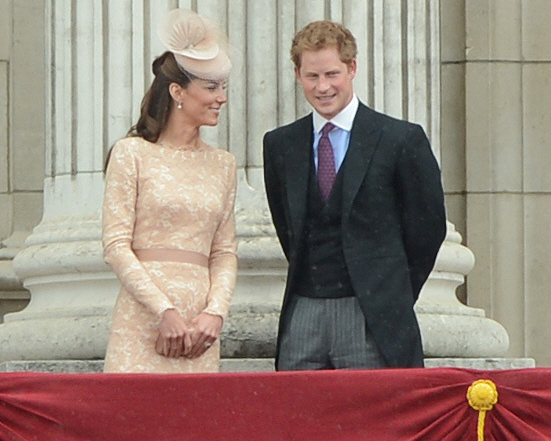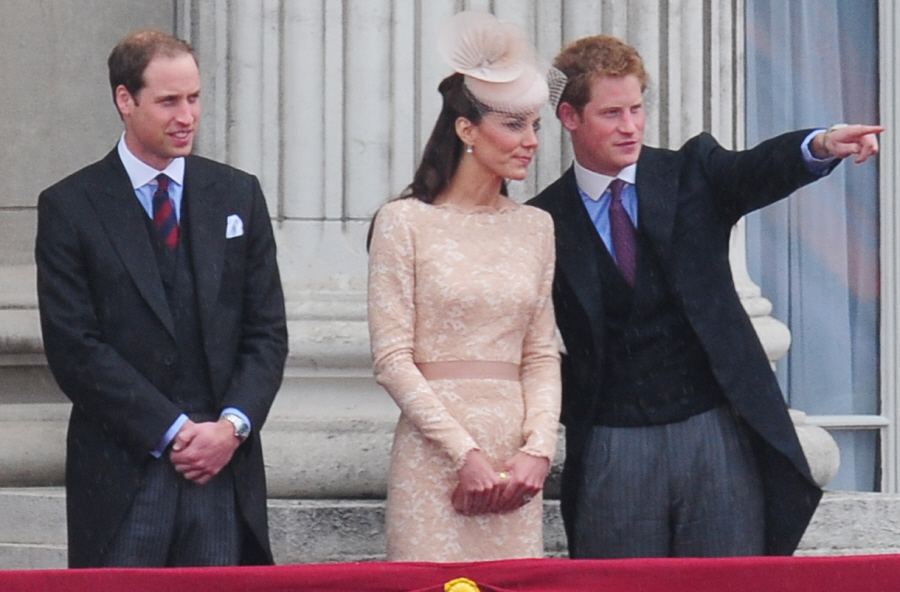 Photos courtesy of Fame/Flynet and WENN.
See the original post:
Prince William is "painfully embarrassed" by Duchess Kate's flirtations with Harry