Ever since The Great Escape of Katie Holmes, Tom Cruise's second wife, Nicole Kidman, has been keeping a much, much lower profile. Sources claimed that Nicole was pretty much "in hiding" for weeks after Katie Holmes filed for divorce, and Nicole purposefully did NOT issue any kind of direct statements either way, in support of Tom or in support of Katie. Of course, some sources claimed that Nicole was definitely Team Holmes, and even offering Kate some support (via phone calls). Some other sources claimed that Nicole couldn't publicly take sides against Tom, and that if she was forced to come out and say anything, she would have to support Tom – because otherwise Isabella and Connor would be sent to Sea Org or something. Anyway, Tom and Katie settled everything very quickly and thus, Nicole did not have to take sides or issue any kind of statements. She still kept her head down… until now!
These are photos of Nicole over the weekend in London. She's one of the faces of Omega, and she attended an Omega event, and then saw some of the Olympic events. For the Omega event, Nicole wore this navy blue Azzedine Alaia dress and Manolo Blahnik shoes. Some sites are claiming the dress is black, but I'm pretty sure it's navy, right? Right. Alaia does a lot of narrow, close-cut dresses and gowns for tall Amazon women, so I'm kind of surprised to see this silhouette from the label, especially with the fuller skirt. It's okay on Nicole – I don't know, though. I think it's a bit cutesy for her, honestly. That skirt flounce screams "Zooey Deschanel" to me.
HER LIPS!!!!!!!!!!!!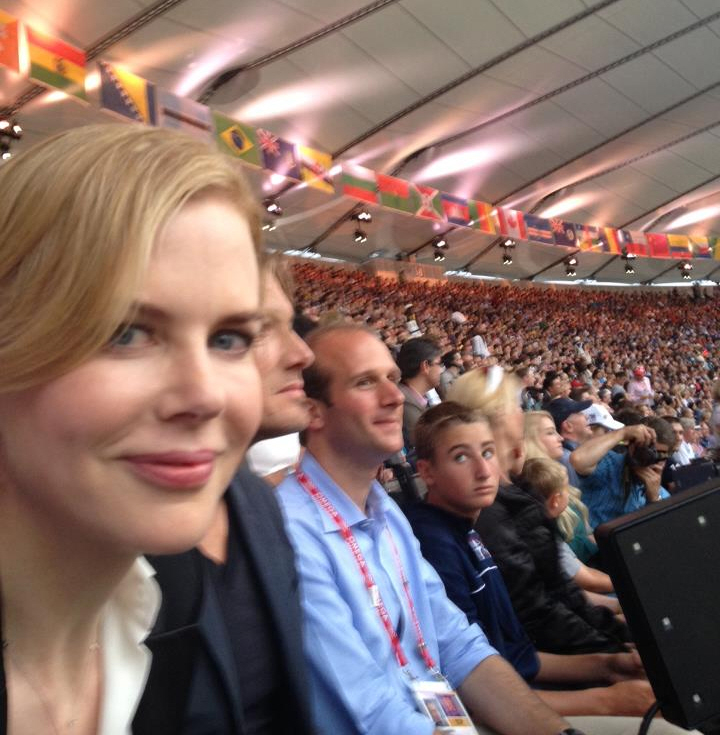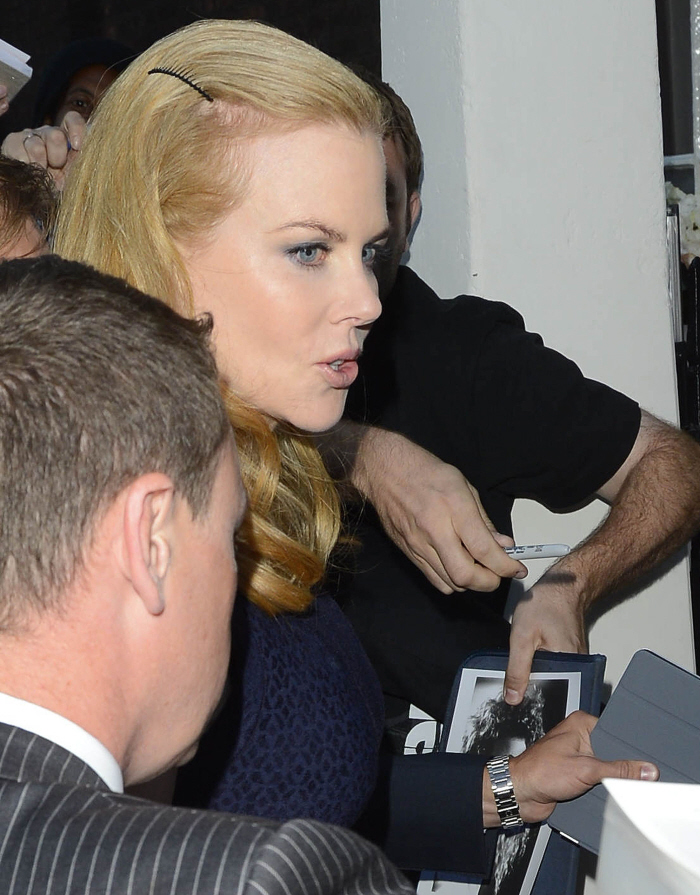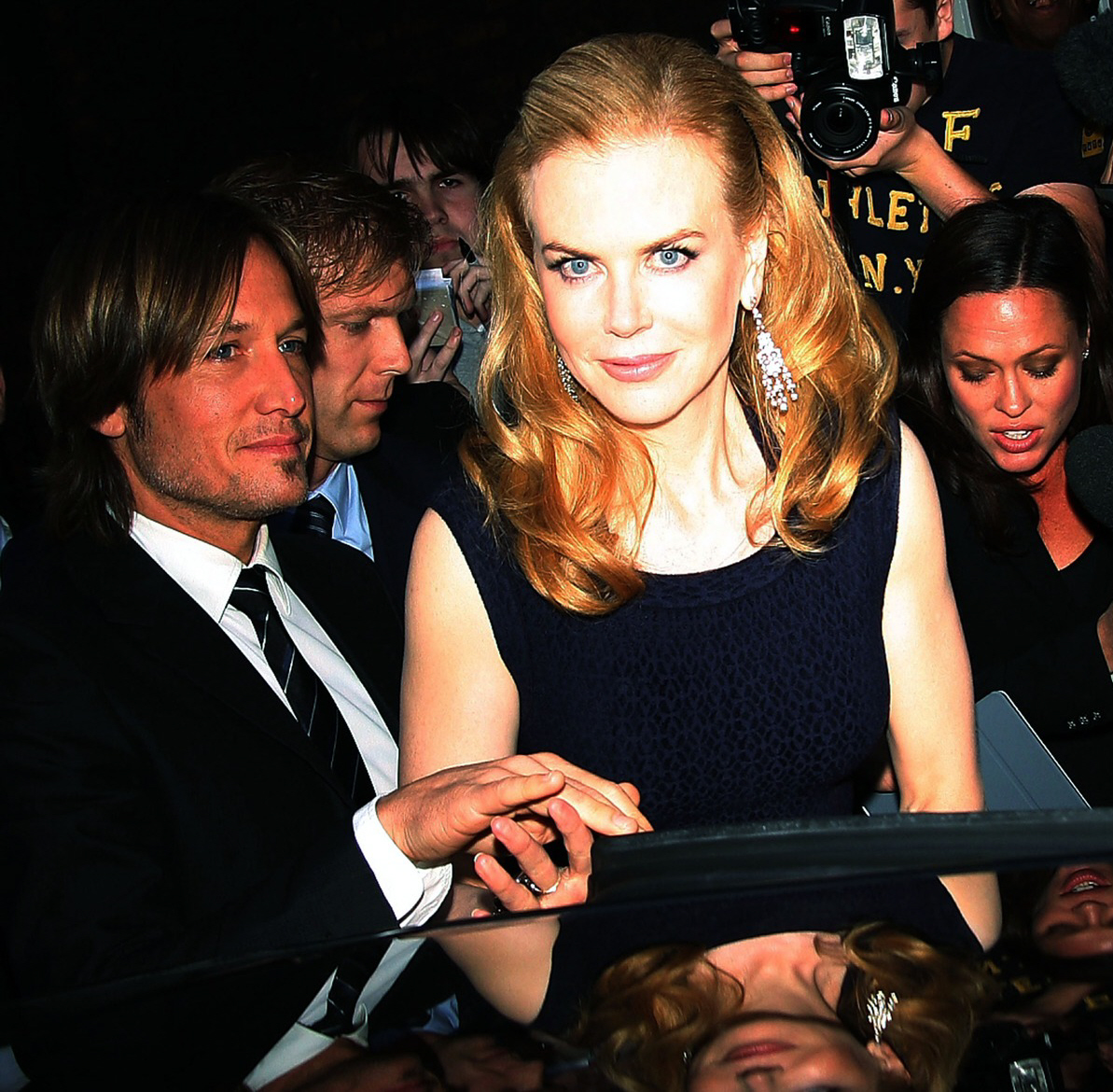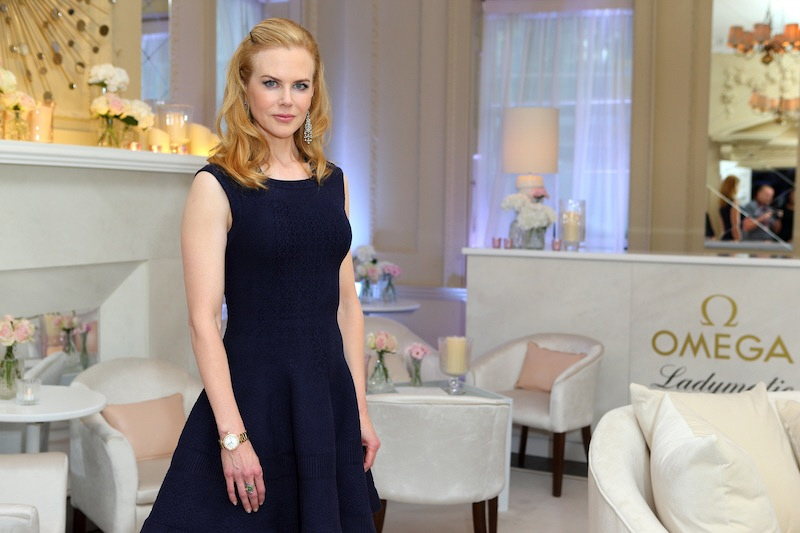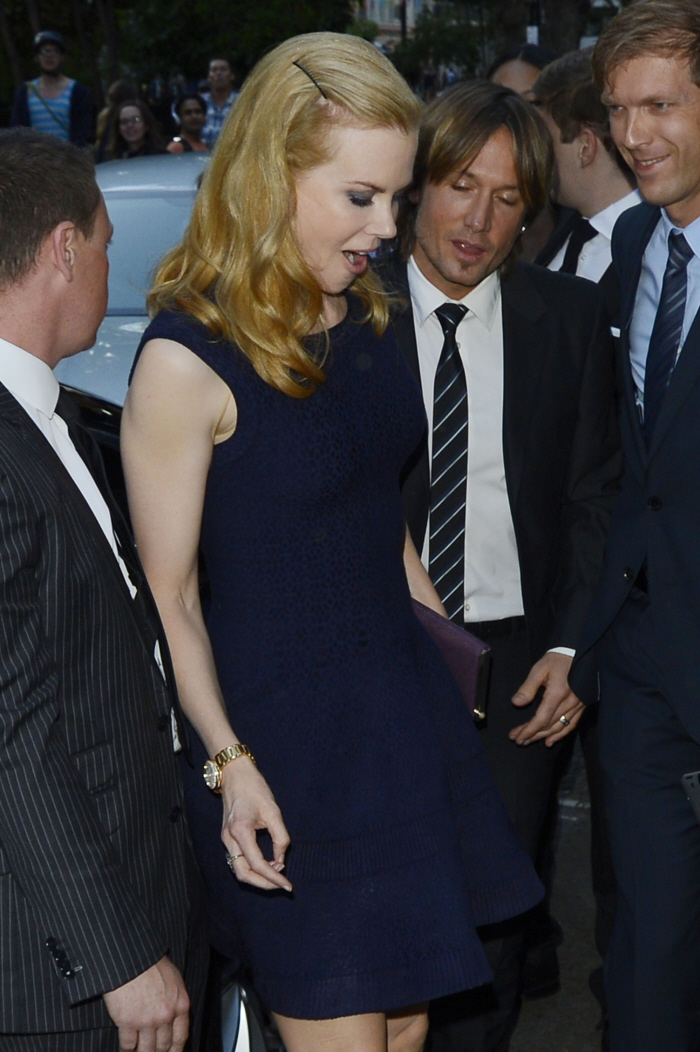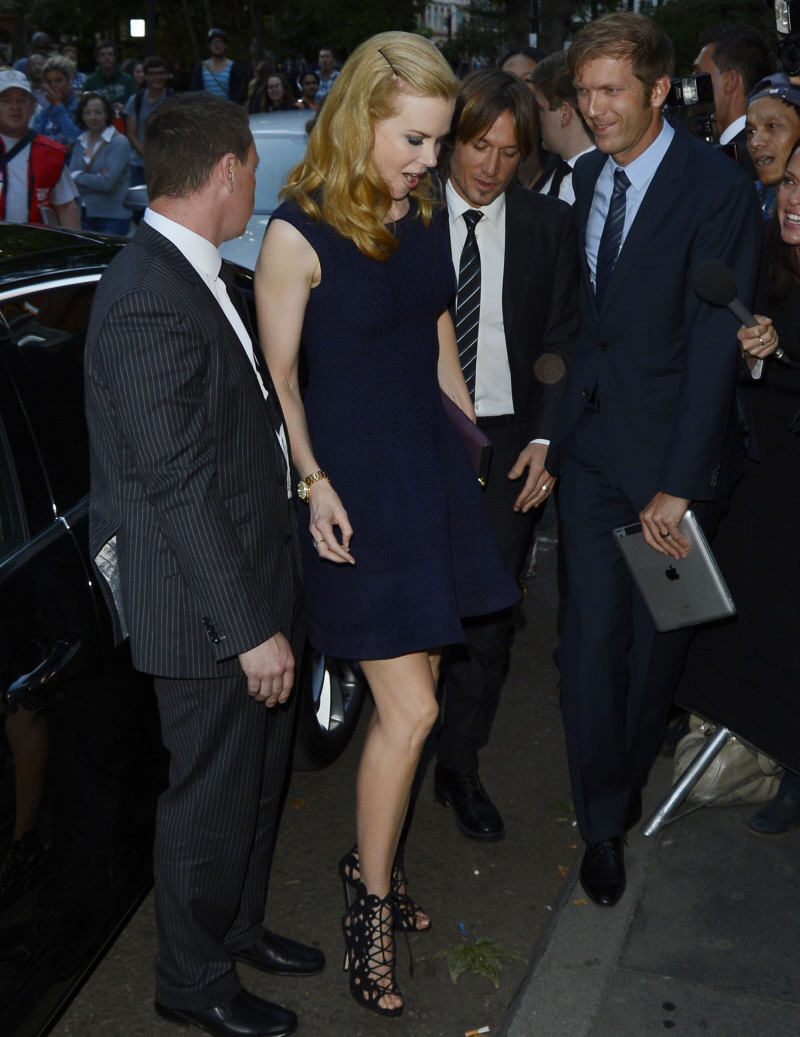 Photos courtesy of WENN, Pacific Coast News and OMEGA.
See the rest here:
Nicole Kidman reemerges in London in navy Azzedine Alaia: lovely or strained?