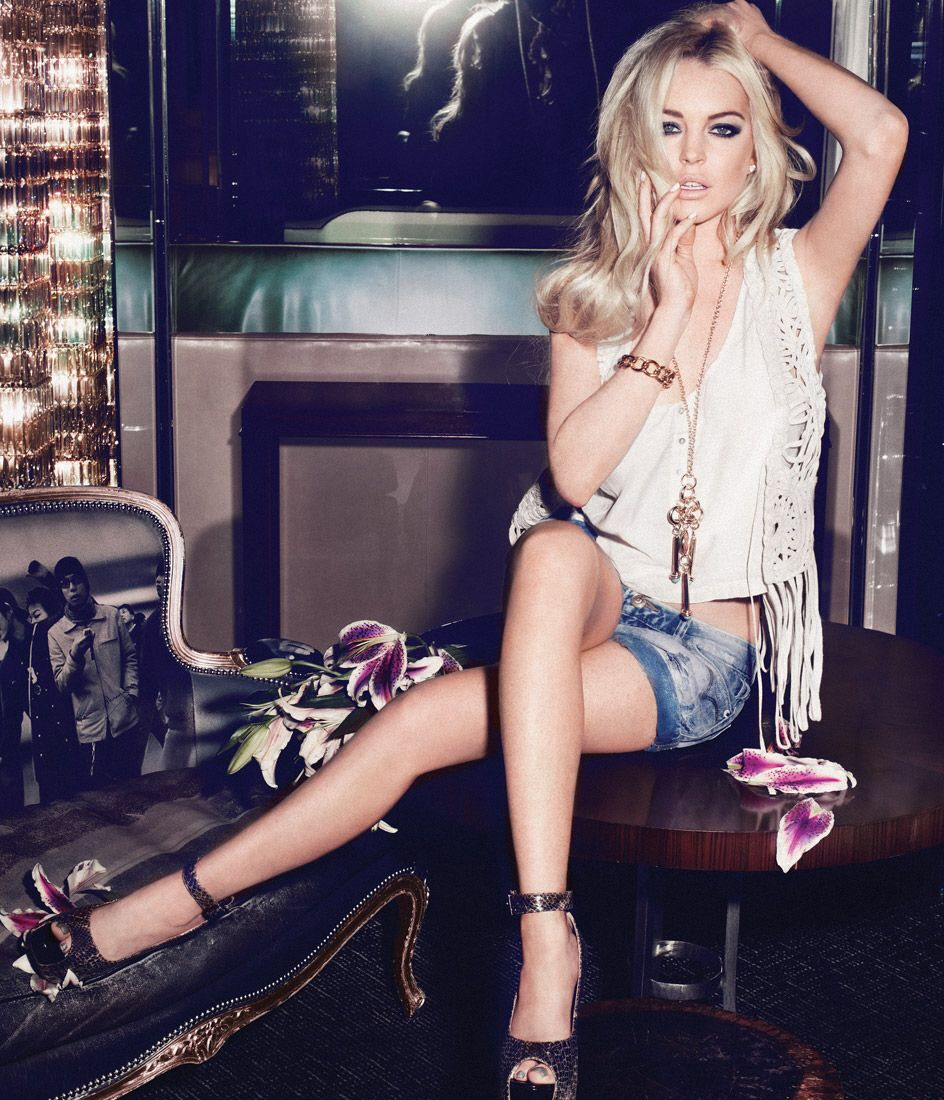 I don't know how recent this is, but I think it's a new story. Lindsay Lohan, crackie extraordinaire, has landed yet another "modeling" gig, this time with a brand called "Jag Jeans." Yes, LL is a Jag… girl. The promotional copy reads like the drunken ramblings of Mother Crackhead: "As Jag Jeans' newest endorser, Lindsay embodies the strength and fearlessness of the woman of today. She is unafraid to be who she is. She is fierce yet exudes feminine grace." She is crackie yet exudes vodka fumes. She is unafraid to be a raging, delusional monster. She embodies crack drama and narcissism. Here's more:
The Jag Jeans crew traveled to Los Angeles to shoot the style icon at the landmark SLS Boutique Hotel in Beverly Hills. Led by world-renowned photographer YuTsai, who has spearheaded photo shoots for such international celebrity beauties as Anne Hathaway, Mila Kunis, Rihanna and Janet Jackson, it was clear that the spread for Jag Jeans was going to be once again artistic and edgy.

And Lindsay did not disappoint.

Like a woman who knows what she wants, Lindsay worked closely with Jag's stylist Maya Krispin, who has styled Tinseltown's biggest names like Katy Perry, Paris Hilton and Kim Kardashian, to personally select her wardrobe for every spread.

Lindsay was so involved with the shoot that she would go as far as adjusting items on the set. She even requested scissors so she could personally fray the edges of her black crepe blouse because she believed it would look better that way. Lindsay would take a hands-on approach to her shots, as she was more than willing to change her hairstyle during mid-shoot and even used her own personal jewelry and accessories when needed.

Lindsay was impressed by Jag's Push Up Skinny Jeans and Flared Jeans, and even asked if she could keep a peach top and the denim shorts she used during the shoot.

With Lindsay's appeal, lensman YuTsai's intricate eye for detail, stylist Maya's heightened fashion sense and the Philippe Starck-designed SLS hotel as its canvas, the shoot stamped Jag Jeans mark as an international brand to be reckoned with.
The Jag people also not that LL wore her own diamond Cartier bracelets in one shot, and she apparently claimed they were "a special gift." Which is her way of saying that she crack-heisted them, correct?
As for the quality of the jeans, the quality of the ad campaign and the quality of LL as a model… well, she shilling denim booty shorts, and they shot it at a Beverly Hills hotel because LL can't leave the state without completing her community service. It's never going to be high-class, you know?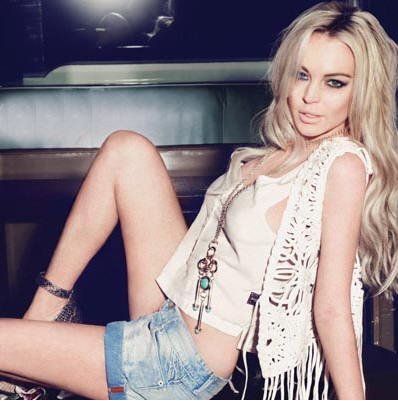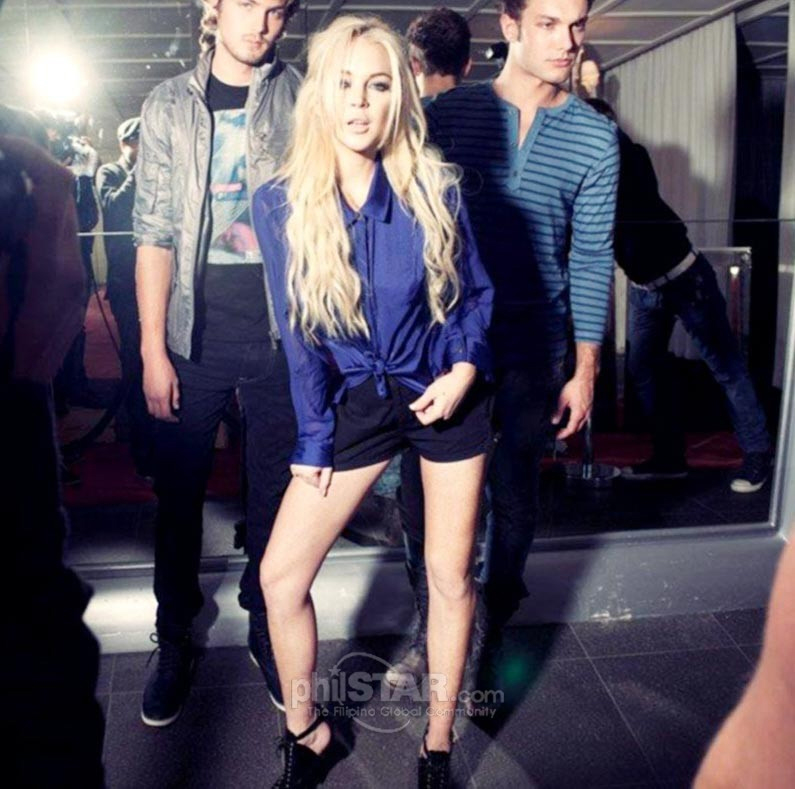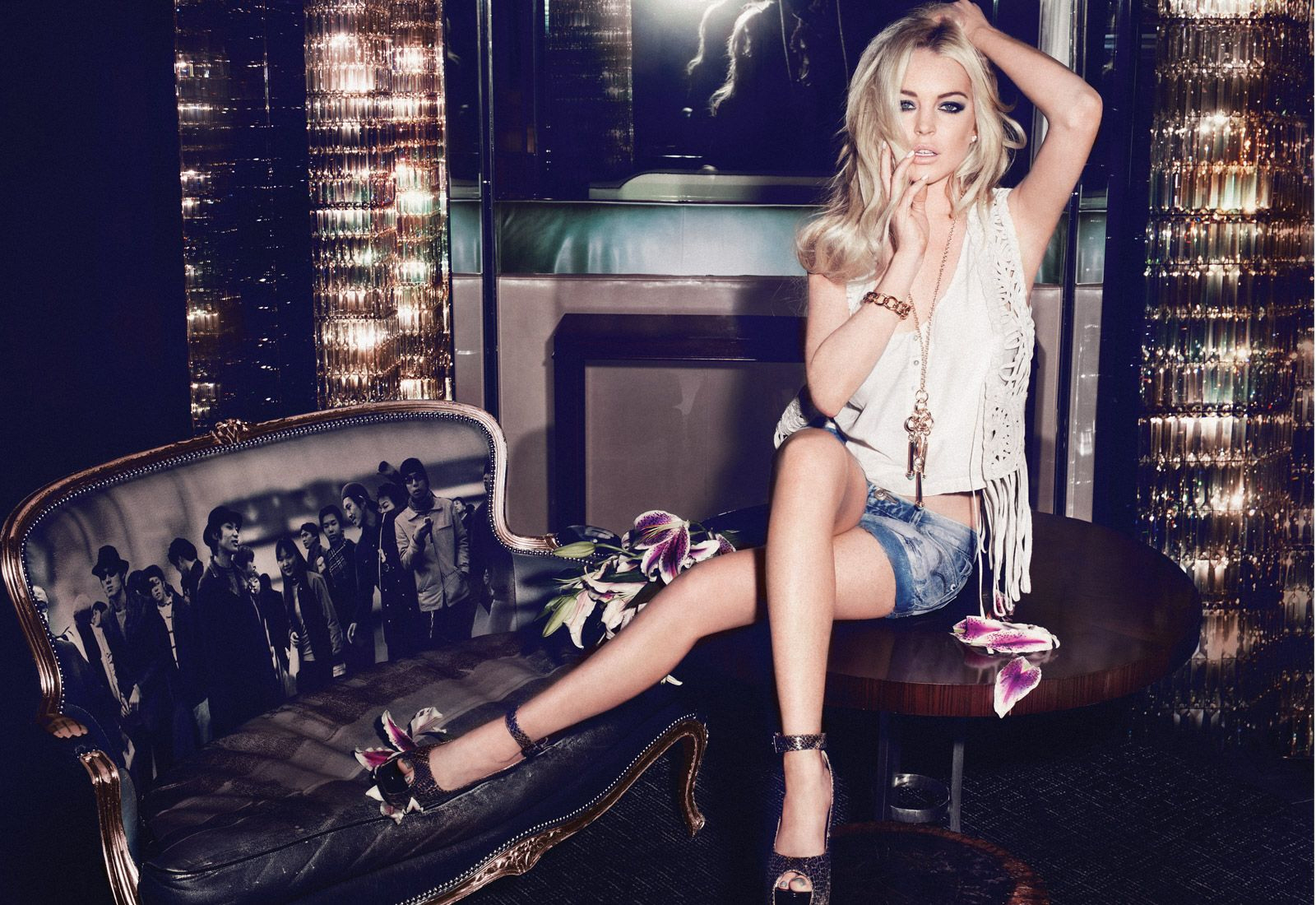 Photos courtesy of Jag Jeans.
Originally posted here:
Lindsay Lohan's latest "modeling job" for Jag Jeans: busted, trashy & crackie?