Lindsay Lohan might have gotten a new gig. Maybe. According to Page Six, Lindsay is going to quietly (ha) film her softcore p0rn The Canyons, and then she might film a cameo in the latest installment of the Scary Movie franchise. I hope she gets cast as a ghoulish crackhead. I hope Anna Faris refuses to work with her… oh, wait. Anna Faris isn't even IN this mess. It's going to star… Ashley Tisdale. So… that makes sense.
The "Scary Movie" franchise is getting even scarier by angling to add accident-prone star Lindsay Lohan to the mix. Pictures in the series have previously featured appearances by pop-culture types Carmen Electra, Lil Jon, Pamela Anderson, Jenny McCarthy, Charlie Sheen and Shannon Elizabeth.

Sources say Lohan met with Bob Weinstein about possibly joining the cast of "Scary Movie 5," opposite "High School Musical" star Ashley Tisdale, last week. David Zucker, who wrote the classic, off-the-wall comedies "Airplane!" and "Top Secret," is co-writing the latest installment of the hit comedy franchise that spoofs horror films and is stocked with pop- culture gags.

The movie's scheduled for release next April 19. Anna Faris starred in the first four "Scary" releases, the most recent of which made $90.7 million in 2006. Lohan has been making a comeback of sorts after being let off formal probation in March, starring in Lifetime's "Liz & Dick" and "American Psycho" author Bret Easton Ellis' "The Canyons."

But she hasn't totally left off-camera drama behind. She recently crashed an $80,000 sports car and was treated by paramedics for that dreaded celebrity disease, exhaustion. A Dimension rep said Lohan is not confirmed to be in the film.
Believe it or not, I don't hate this. I think THIS is where Lindsay Lohan's career should be and where it really is – doing cameos in budget horror-spoof films. I was one of the people offended that Lifetime cast the Cracken in the Elizabeth Taylor bio-pic – I don't care if it was ONLY for Lifetime and that was budget enough for the likes of a crackie. You just don't cast Lindsay as Liz Taylor EVER, for any project. But a Scary Movie? Sure. Go wild.
By the way, this was a minor story last week and I ignored it because… I mean, why do I need to give Lindsay's p0rn costar added attention? But her costar James Deen came out and publicly and said, "I can definitely, honestly say Lindsay Lohan and I are not having sex! I think I would tell everybody. I don't know anything about her except for that she's a really nice, down-to-earth, normal girl. We went to a business dinner and she was very professional. She drank coffee and water." I'm sure she sipped "water" from her water bottle that she brings everywhere. Anyway, I guess it's notable because not even a p0rn star wants to be publicly associated with The Cracken. Obviously.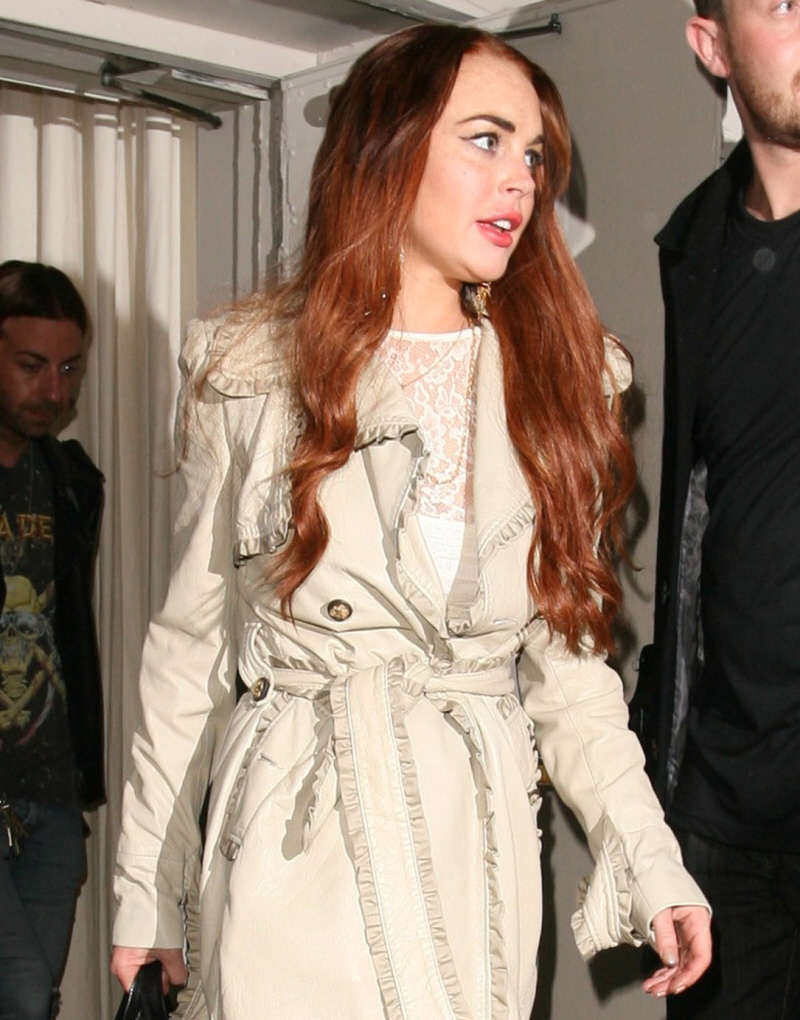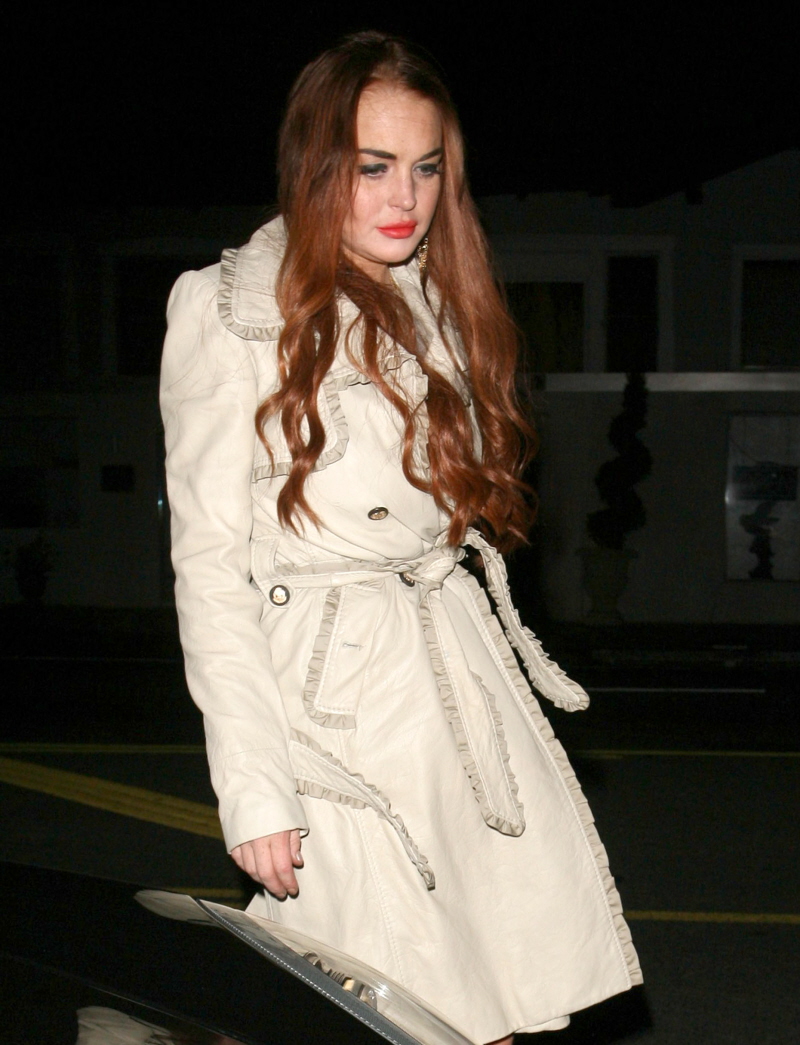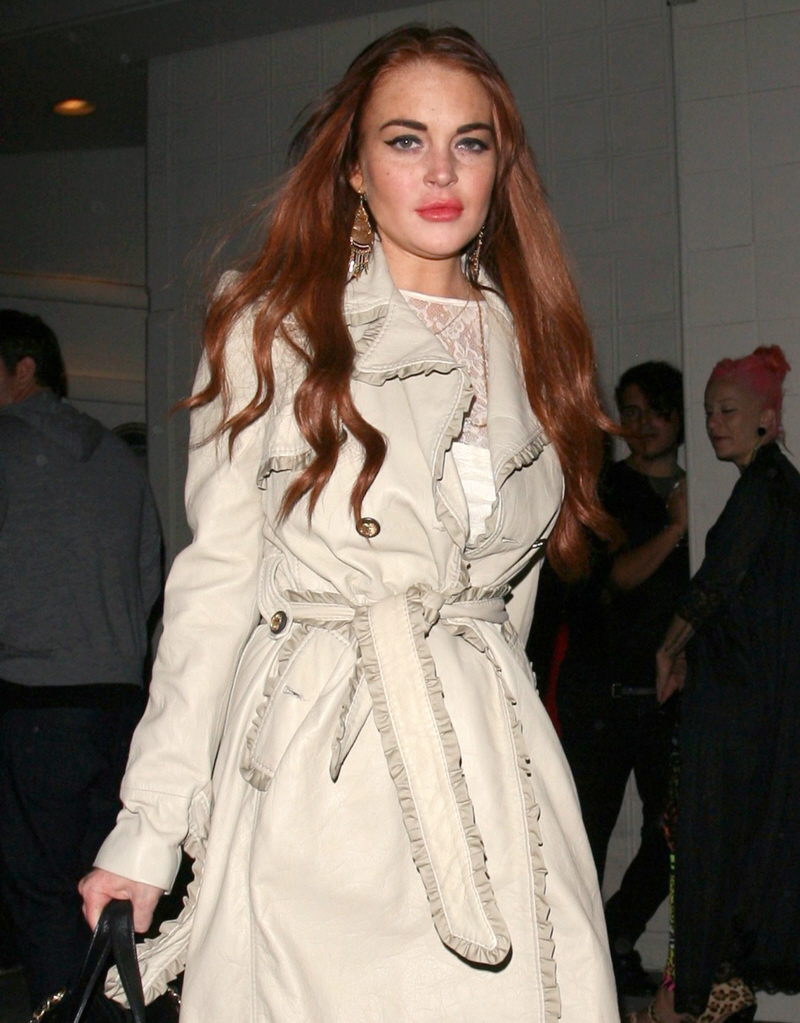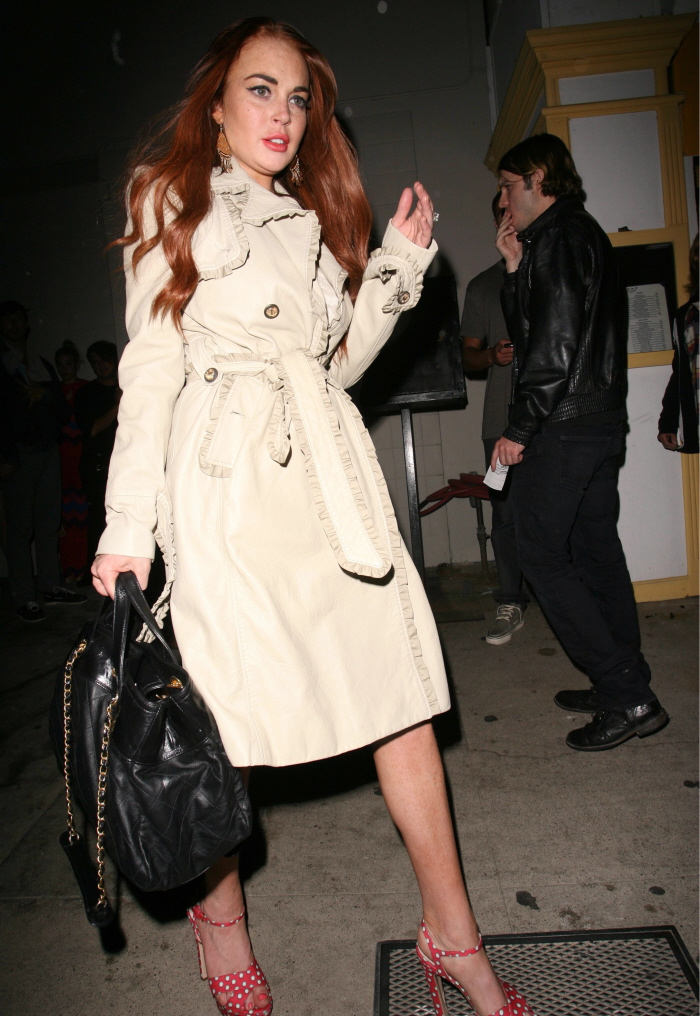 Photos courtesy of Fame/Flynet.
Read the original post:
Lindsay Lohan will probably have a cracked-out cameo in 'Scary Movie 5′