This is a photo of Lady Gaga leaving Paris after a seemingly days-long extravaganza which included Gaga answering many questions about her "25 pound" weight gain, plus her promotion of her perfume (which is selling really well), plus a concert or two (who can keep up?). Gaga decided to leave France in a costume/dress/ensemble made of… fur? Real fur? I think the jumpsuit is just, like, a silk or poly-blend animal-print deal, but Gaga put a real fur coat over it. And all of it is hideous. I'm also including some photos at the bottom of the post of Gaga arriving and leaving (in two separate outfits) the Sephora department store in Paris on Sunday, where she launched her perfume. She looks like a muppet in that white and black outfit.
Also, there's a really funny but convoluted story that is somewhat about Gaga, but it does get sort of complicated for the payoff. Here's what happened:
*NYT fashion critic Cathy Horyn wrote about Oscar de la Renta's spring 2013 collection during NYFW, and Horyn made the dry comment: "Mr. de la Renta is far more a hot dog than an éminence grise of American fashion." Horyn later said she meant "hot dog" as "someone showing off his tricks".
*But Oscar de la Renta was FURIOUS and he took out an ad in WWD in which he bitchily retorted directly to Horyn, calling her a "stale 3-day old hamburger."
*Lady Gaga tweeted her support for Oscar de la Renta after Oscar had a hissy fit. Gaga tweeted: "Bravo Oscar. Only you would be so chic as to purchase an entire page in WWD, making statements like a good fashion citizen."
*Gaga probably did took de la Renta's side because Gaga has some history with Horyn and "the enemy of my enemy is my friend." Background: last year, Horyn was highly critical of Donatella Versace opening the Versace archives for Gaga, referring to the pairing as "embalmed". Gaga later used her V Magazine column to whine endlessly about art and fashion criticism and make pointed comments about Horyn's "cynicism" and "negativity."
*And finally, the best part – Cathy Horyn's boyfriend, fashion executive Art Ortenberg, wrote this in WWD in response to Gaga:
To the Editor:

True, Cathy Horyn is my girlfriend. Nevertheless, I feel it necessary to cudgel Gaga for her badly informed, dumbing-down opinion that an uninformed opinion is as valid as that of a seasoned critic — as though Gaga and Bridget Foley of WWD or David Denby of The New Yorker or Ben Brantley of The New York Times or Brooks Atkinson or Pauline Kael or any professional critic is just another opinion and that Gaga's vacuous thoughts deserve the same status. Grow up, Gaga."
BURN. Haha. That old dude smoked her. As for the arguments being made… Oscar de la Renta is kind of a temperamental douche, I think, which has come out a lot over the past few years. He misinterpreted something, and instead of waiting for a clarification, he pounced and went negative. And then Gaga backed him up because she, and not some "critic," is some True Fashion Citizen. And then the critic's boyfriend comes in to bitch about Gaga. And beyond all of the immaturity, both sides have valid points: does criticism exist in a vacuum? Isn't the democratization of art/fashion criticism a good thing? But should we still have influential critics who make a living discussing art and fashion? I swear, I LOVE this story.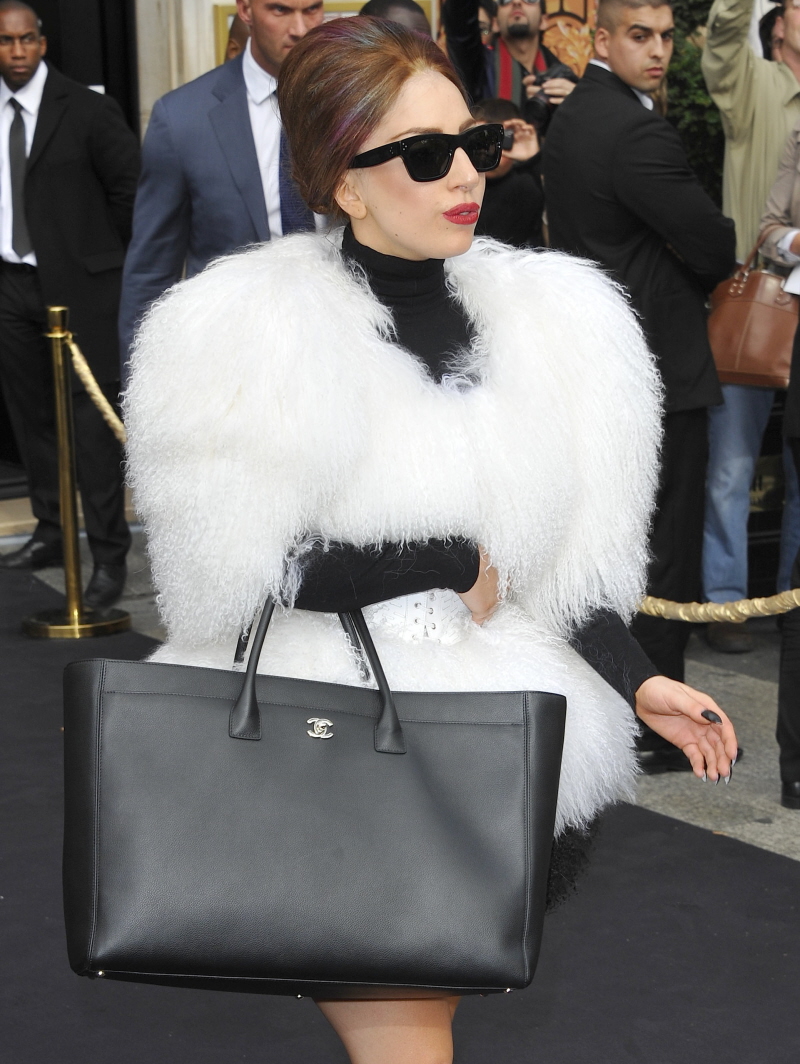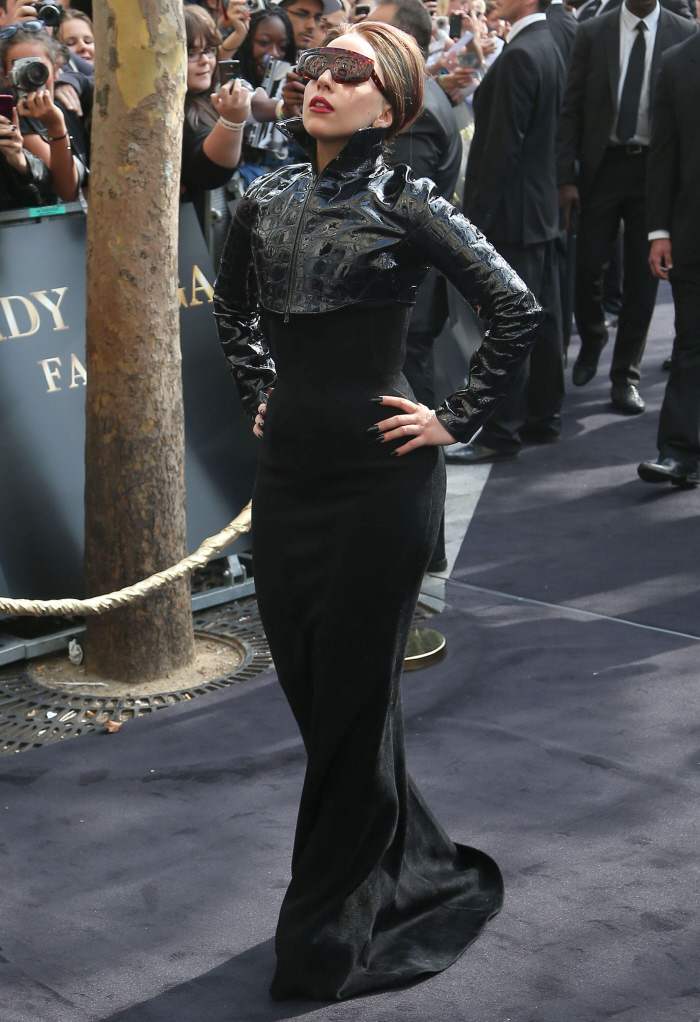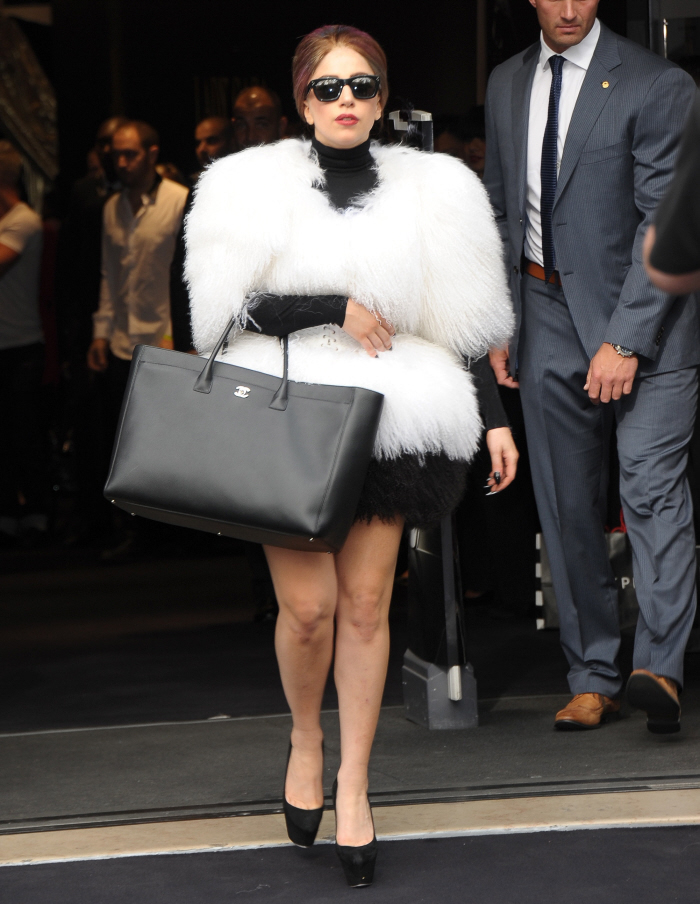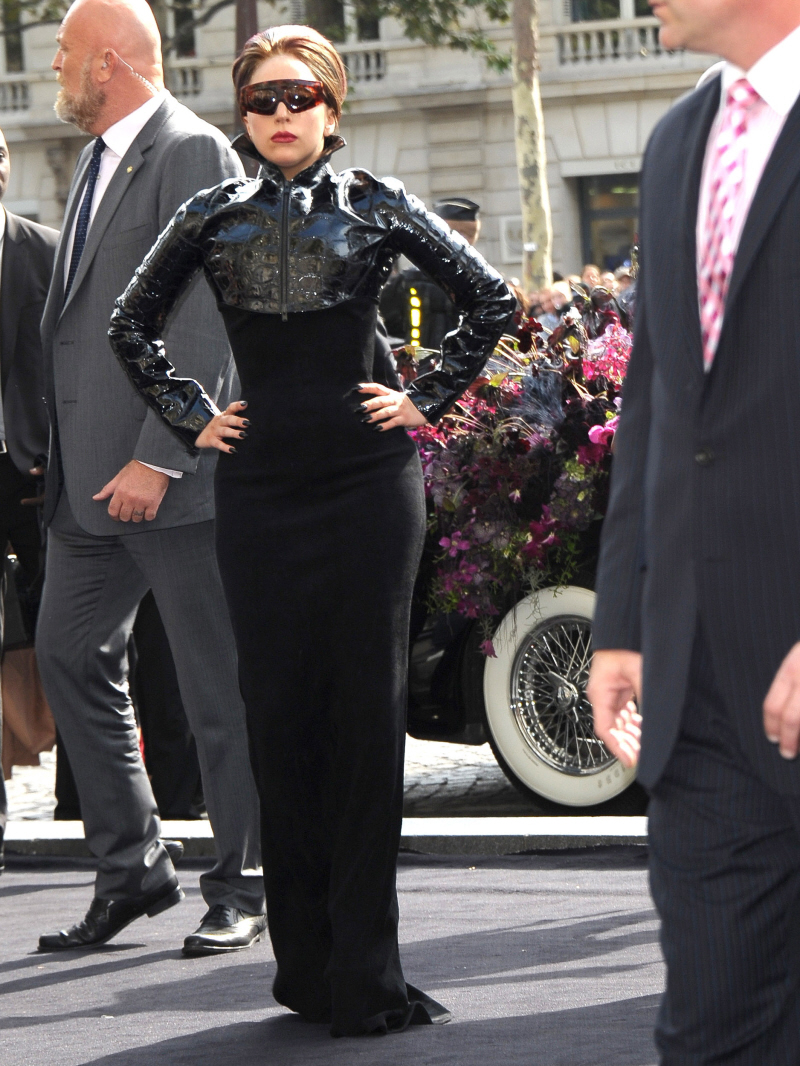 Photos courtesy of WENN, Fame/Flynet and Pacific Coast News.
Visit link:
Lady Gaga covers her "25 pound" weight gain in fur: tacky and gross?