These are some new photos of Johnny Depp at a party at Pink Taco last night. He was celebrating with Steven Tyler and Aerosmith – the party was for their new album, Music From Another Dimension. Johnny sings "backing vocals" on at least one of the songs on the new album, and I guess he's tight with all of those rockers, right? Johnny was flying solo at the event, and reportedly Depp seemed in "high spirits" as he laughed and joked with fans, and signed lots of autographs. He even looks better in these photos – not so puffy and tired. Maybe he's not drinking so much. Also: hand to God, Johnny has better eyeliner-application skills than Duchess Kate.
As for who Johnny is with these days, and whether or not he's single or trying to reconcile with Vanessa Paradis or Amber Heard (or both), I don't really know. Us Weekly had this story several days ago:
Amicable exes! On July 18, just one month after announcing the end of their 14-year-partnership, Johnny Depp, 49, and Vanessa Paradis, 39, reunited at their $5 million mansion in the South of France with their kids, Lily-Rose, 13, and Jack, 10.

"They were both relieved they got along well," a source close to the pair tells Us Weekly. When the clan ventured to the nearby Plan de la Tour market on July 19, "they were joking around," local Sofia DeCout says. "At one point, Johnny held Vanessa's hand!"

Despite the sweet gesture, Depp and Paradis won't reconcile (and, a source adds, he's still dating Amber Heard.)

Explains the insider, "They are looking forward, not backward."
I don't even know. Maybe Vanessa and Johnny are back together. Maybe they're just playing nice for their kids. Maybe they were never really apart, but just on a time-out. I have no idea at this point. I suspect Vanessa has a better idea of what she wants, but God knows what is going on in Johnny's head at this point.
PS… I'm enchanted by that photo of Depp signing his autograph. Is he drawing a dong?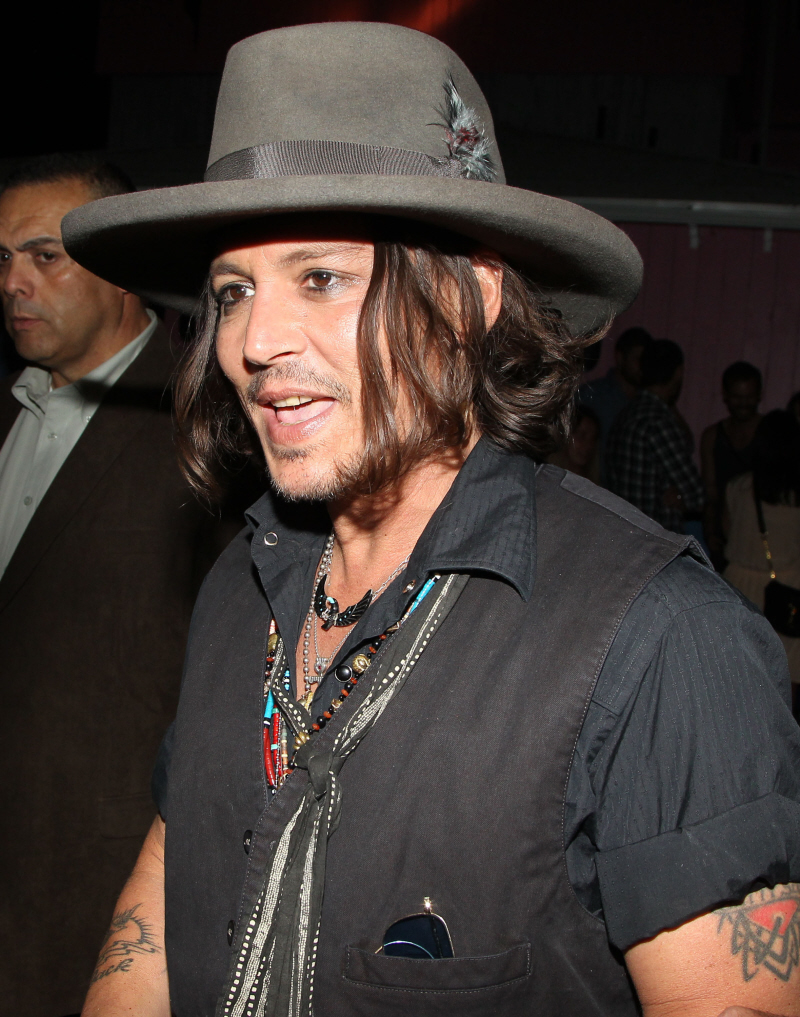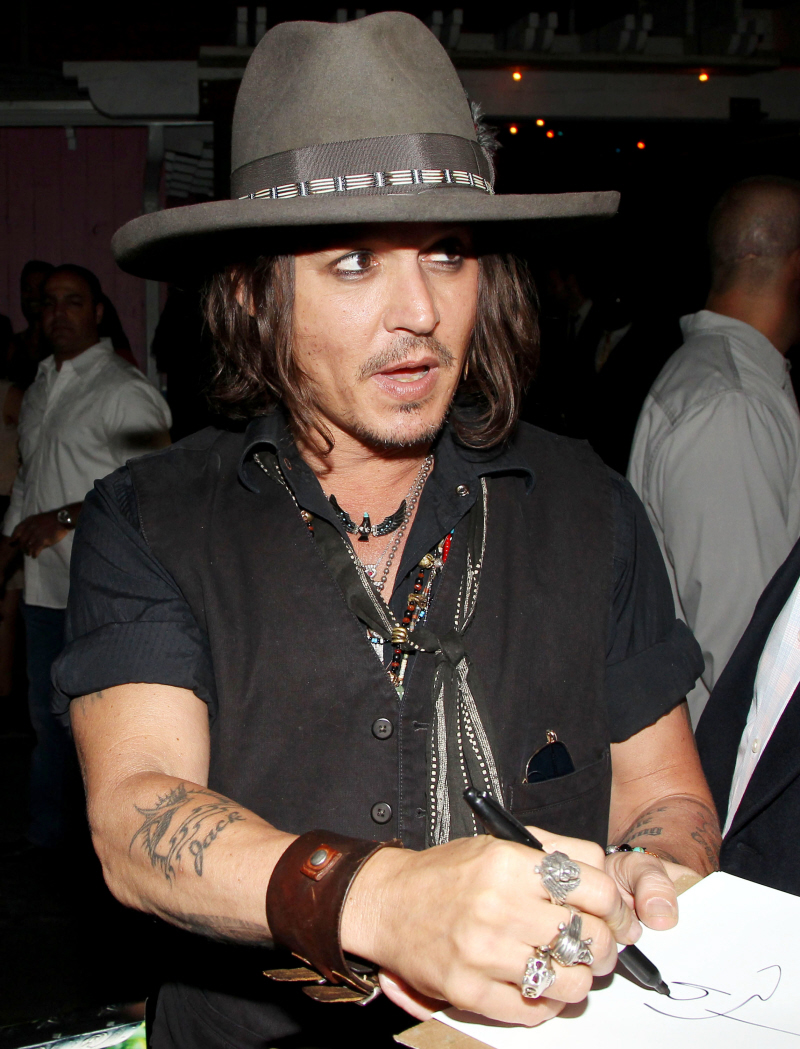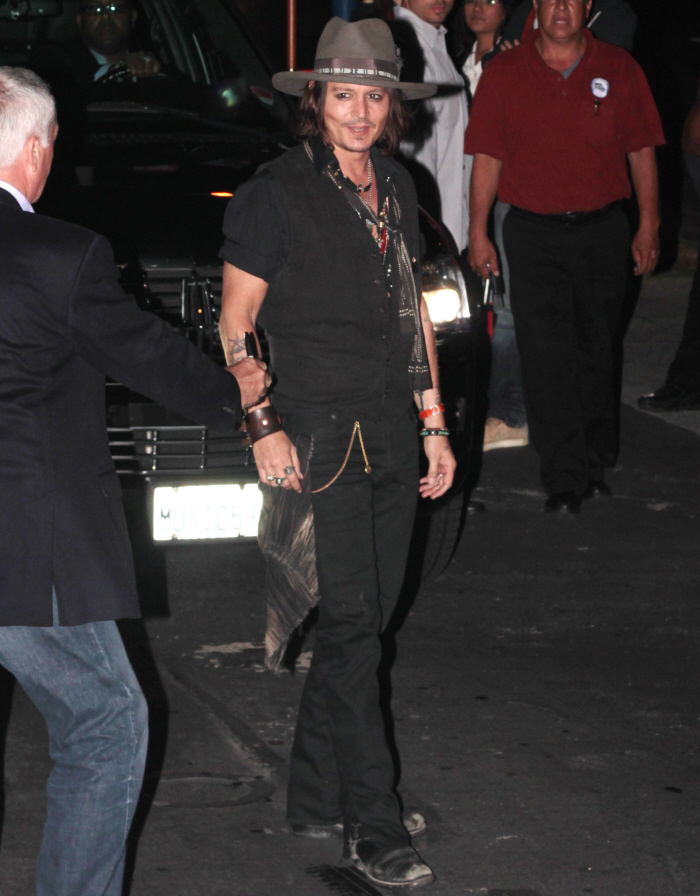 Photos courtesy of WENN.
Read this article:
Johnny Depp looks less puffy in a solo outing to Pink Taco: hot or busted?