I still have a hard time believing that Kelso and Jackie are dating for real, in real life and everything. Mila Kunis and Ashton Kutcher have been rumored to be dating since April-ish. Of course, the rumors died off a little bit in May, and there was some hope that maybe their relationship had just been some short-lived affair, or better yet, just a booty-call situation. It was too much to hope for, honestly. It seems more and more like Mila and Ashton really are seeing each other, but they're just conducting their business on the downlow.
Despite attempts to keep their developing relationship under wraps, Mila Kunis and Ashton Kutcher have been spotted together… again. Most recently, Mila – who has been working in NYC on the film Blood Ties – flew across the country to LA to see him. And on May 27, they grabbed a late-night dinner at Café 101 in LA and then went back to his place.

"She was hanging on his every word," says a witness. In April, they were together almost nonstop for 48 hours in LA and went on a romantic getaway up the California coast.
[From In Touch Weekly, print edition]
To be fair to Mila, I think she came out to LA to do appearances at the Spike TV Guys Choice Awards and the MTV Movie Awards, and while she was in town, she and Ashton just spent some time together. Of course, there's another element to this – Mila's slight weight gain. One of this week's tabloids even has a story about it, claiming that Mila has "suddenly" gained more than 20 pounds. Er… yes, I'm bad at guessing weights, but Mila was and is a small girl – if she gains five pounds, you'll see it. Anyway, I bring up her weight gain to add another layer to the theories about Ashton. Is Mila knocked up? Probably not. But does Ashton have something to do with her weight gain? Maybe. I have a theory, but I won't get into it because I know everyone will just yell at me.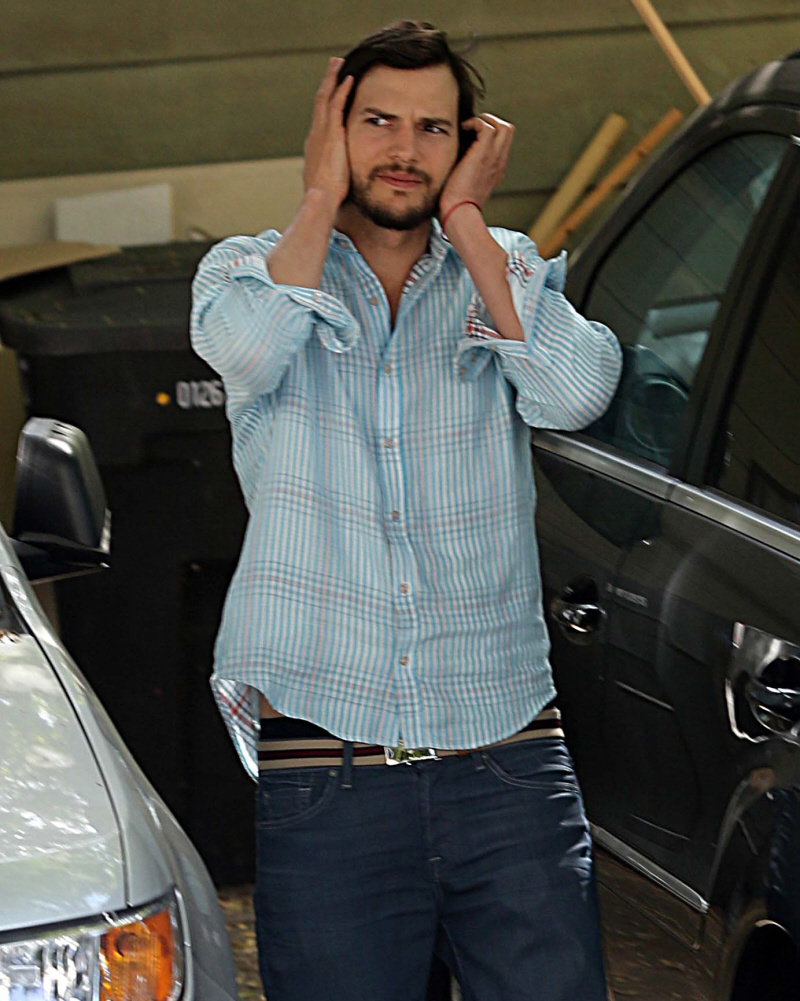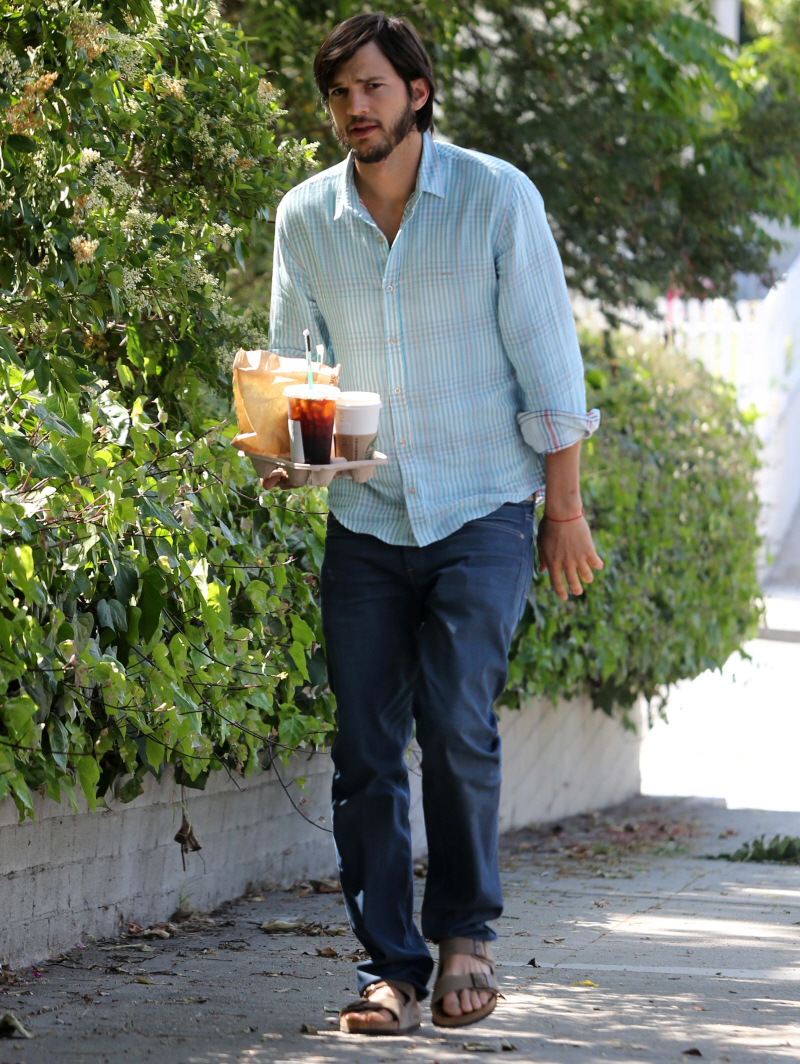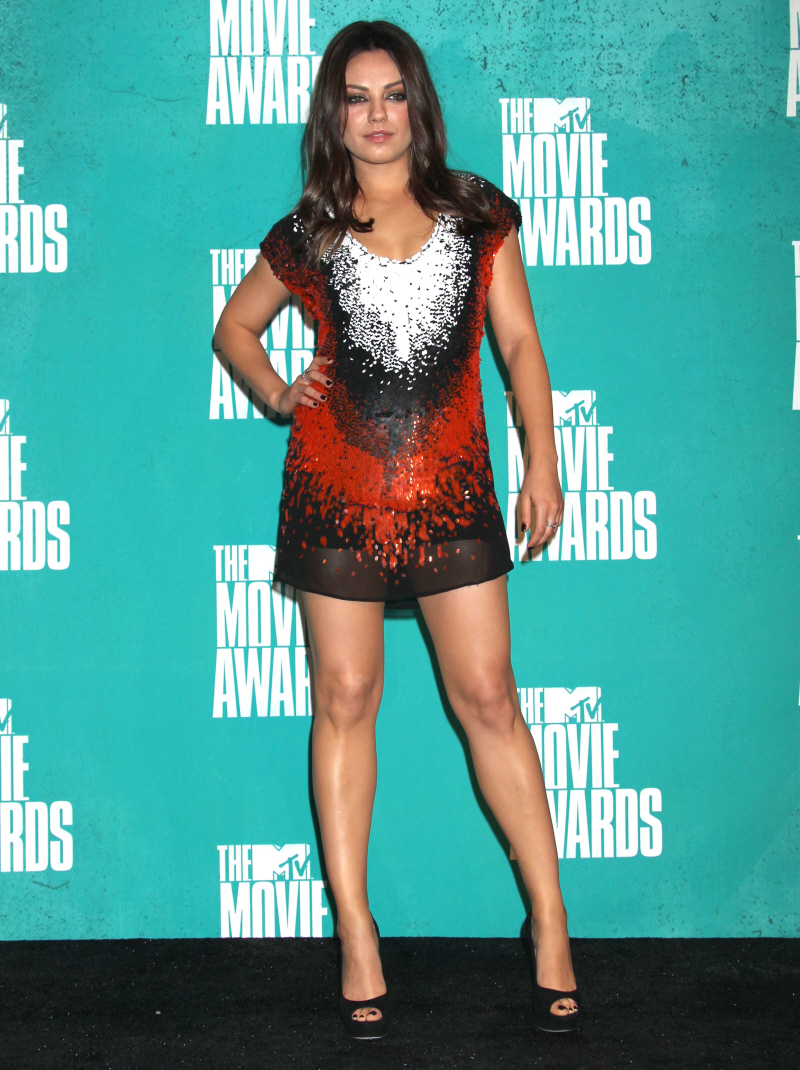 Photos courtesy of Fame/Flynet.
Here is the original post:
ITW: Ashton Kutcher & Mila Kunis are still together, "she hangs on his every word"