I've been ignoring most of the photos from the Men In Black III promotional tour. It's always a slippery slope, and I'm often surprised by which celebrity stories get the most comments, and which celebrities you want to see more of. Mostly I feel like Josh Brolin isn't worth his own post, and unless Will Smith is posing awkwardly with his wife or getting jiggy with some other man or woman, he's not super-interesting either. But all this time, I had forgotten that my girl Emma Thompson is in MIB III. I LOVE HER. And she's out there, promoting her supporting part in the film too – these are photos of Emma at yesterday's UK premiere. Doesn't she look great? For her, I mean. Emma is never really fashionable or anything, and this Maria Grachvogel suit looks like something out of Miami Vice. But her un-mangled, un-Botoxed face! Her hair! Her smile! I love her.
Emma brought her husband, Greg Wise, and her daughter Gaia to the premiere as well. Gaia usually doesn't get photographed that much, and the last time I saw the 12-year-old, she had longer, ginger-ish hair. She's now got this super-cute bob hair which is very matchy-matchy with her mom. I think the longer hair made her look more like a kid – this is a more "mature" look for someone so young. Still, Gaia is a really beautiful young lady. Gaia is wearing a dress from Zara!
The Mail had a story with these photos, and they used some older quotes from Emma, talking about motherhood and work, and they just reminded me of how much I love her. Emma says:
"I don't want your readers ever to think they have to have it all. I think that's a revolting concept. It's so false! Sometimes you'll have some things, and sometimes you'll have other things. And you do not need it all at once; it's not good for you. You can't be a great mum and work the whole time necessarily; those two things aren't ideal. We have an awful lot to work on and to debate about in relation to our working lives, because it isn't working for a lot of people, particularly for a lot of women. The only way you can have it all is by delegating all the running of the home to other people – which I don't ever want to do… So you do it yourself, and it takes time and energy and effort. And if you give it the time, it's profoundly enjoyable."
I'm also including photos of Will Smith and Josh Brolin. Is anyone else getting "sad" vibes from Will? Like, I look at photos of him and I feel like he's sad and he's going through some stuff. As for Josh… I know he's probably a total dirtbag in real life, but I would hit that so hard. I'm insanely attracted to him (and all dirtbags).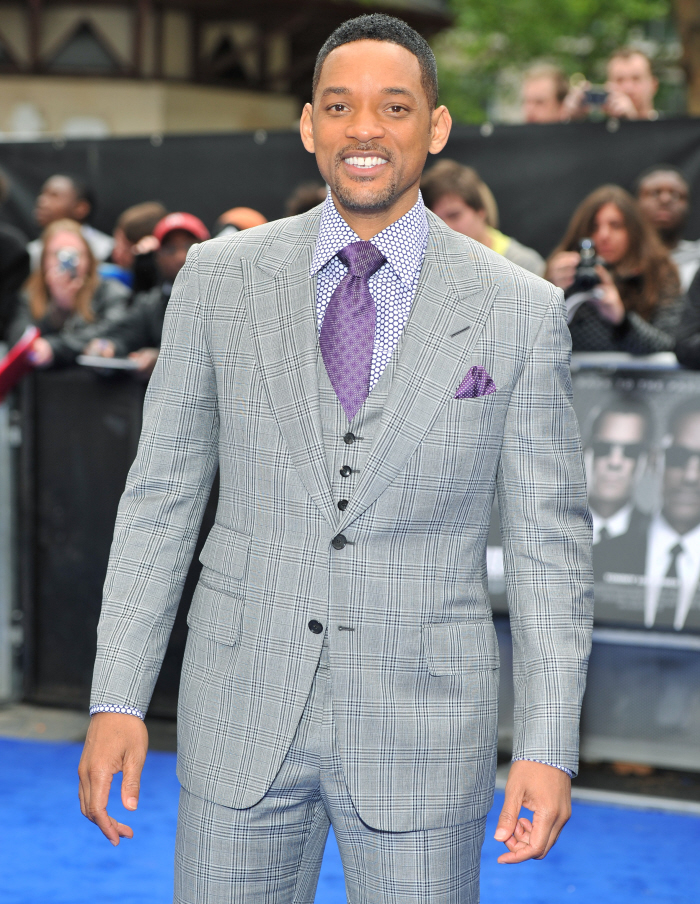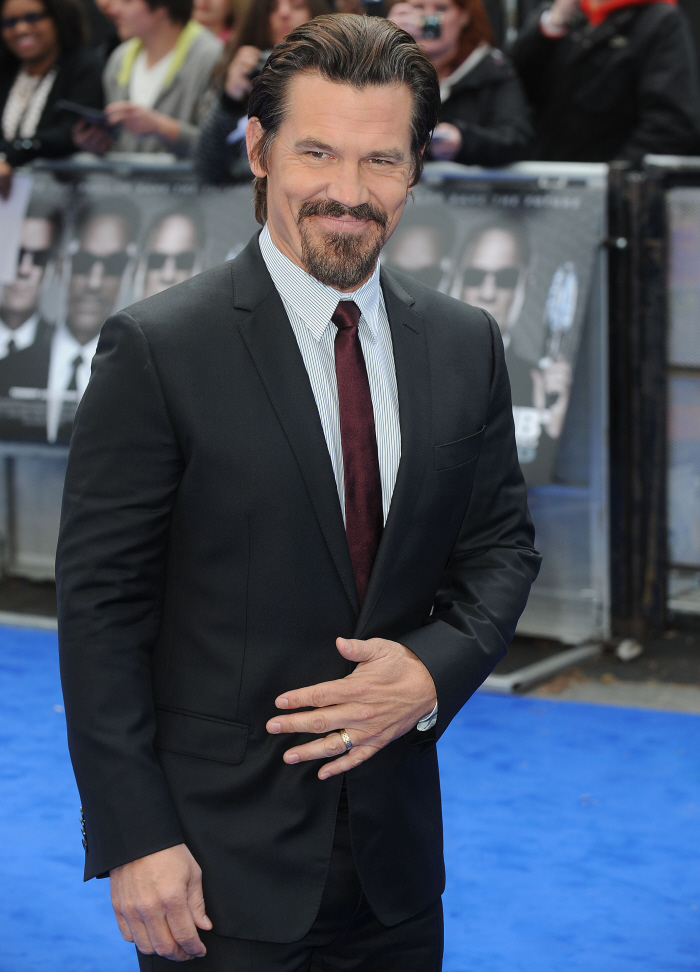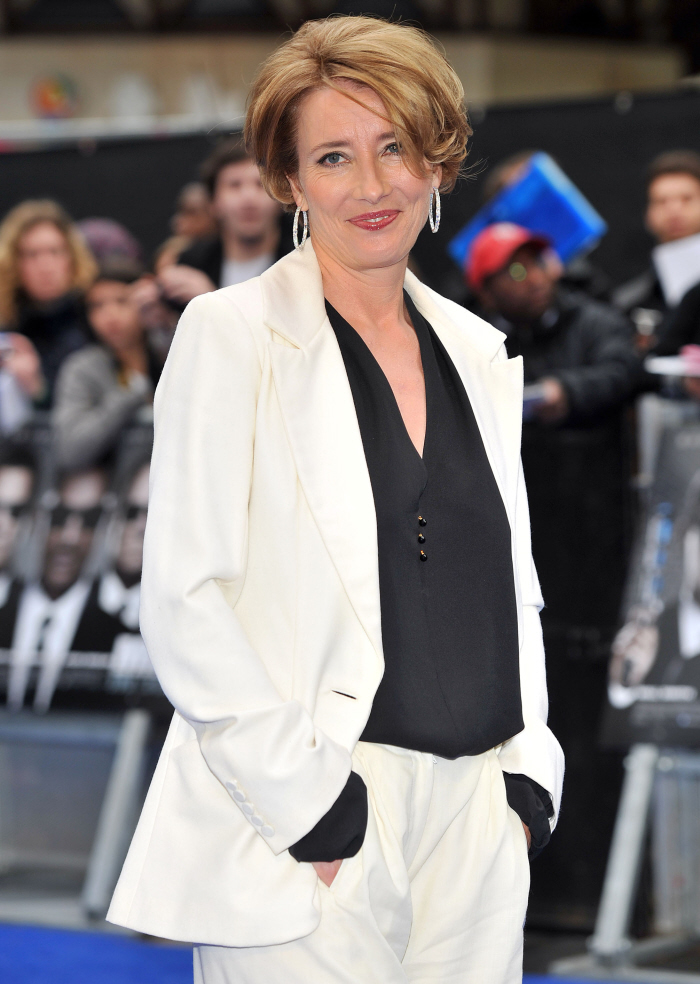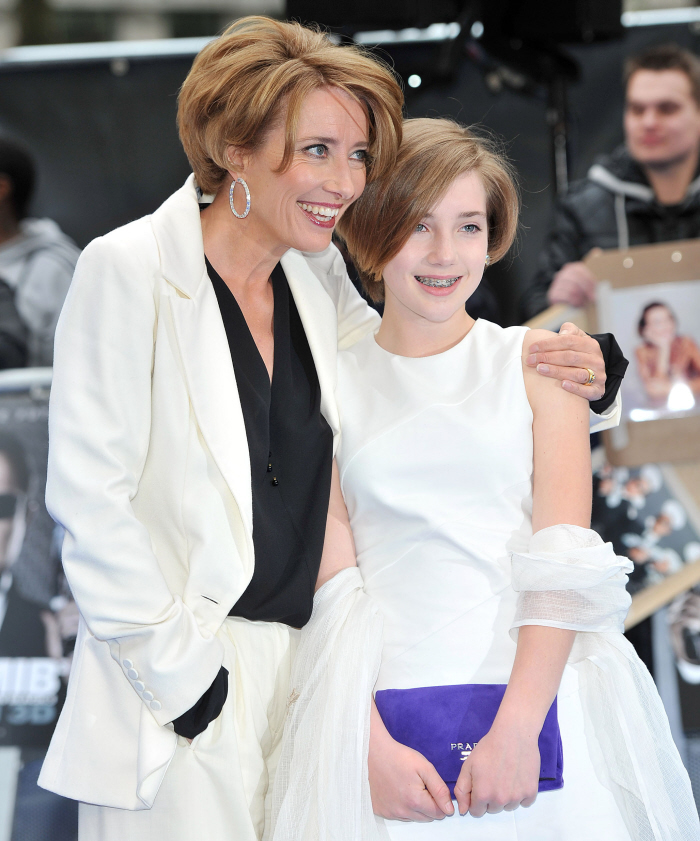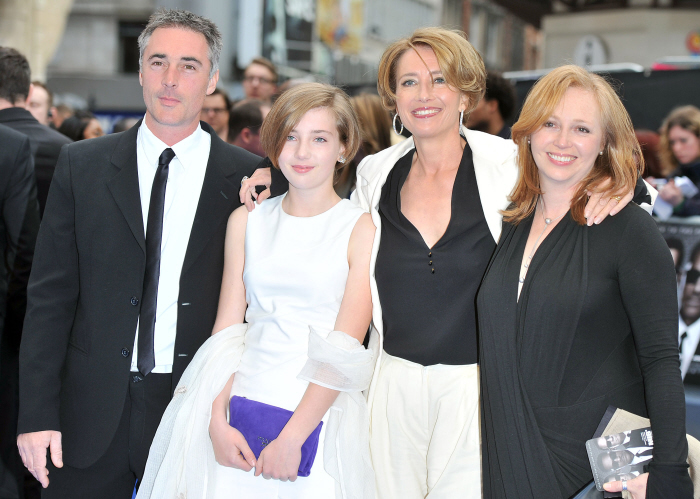 Photos courtesy of WENN.
Read the original post:
Emma Thompson walks the 'MIB III' carpet with adorable 12-year-old Gaia Wise