Everybody wants to talk about these photos! So here you go – Prince William, Prince Harry and Duchess Kate were all in attendance at yesterday's Team Pursuit Track Cycling Olympic event, where they watched Team GB take the gold and set a new world record. William and Kate were so pleased, they actually forgot they were out in public and William (prepare to gasp and clutch your pearls) EMBRACED his wife in an enthusiastic manner. Kate, unsure of exactly what was happening and unfamiliar with such a public gesture, gently embraced her husband back, throwing one arm around his neck and placing her other hand on his arm. THIS IS THE BIGGEST SCANDAL EVER.
Of course I'm being facetious, so don't yell at me. I do believe William was caught up in the emotion and excitement, and he just grabbed onto Kate. I like how Kate still had her body turned towards the action, though. And she still looked like, "I need to make sure the photographers get a good shot!" No, I jest. Or am I?
Coincidence or conspiracy: William publicly embraced his wife when she had her hair pulled back in a ponytail! Perhaps he's tired of her sausage-curl security blanket? Doesn't Kate look adorable with a ponytail? Don't they both look like… kids? Not kids, but they look like they're in 20s again, carefree and happy. Bedhead said that she thinks Kate and Will definitely went home and had sex after this. Maybe the Olympics will finally be the magic that makes a baby! Nine months from now, I'm calling it – nine months from now, there will be a royal baby.
You know one of my favorite parts about Will, Kate and Harry at the Olympics? Even though I know they have handlers and security people around them, I like that there aren't "royal boxes" for most of these events, and that the young royals are mixing it up in whatever seats they get.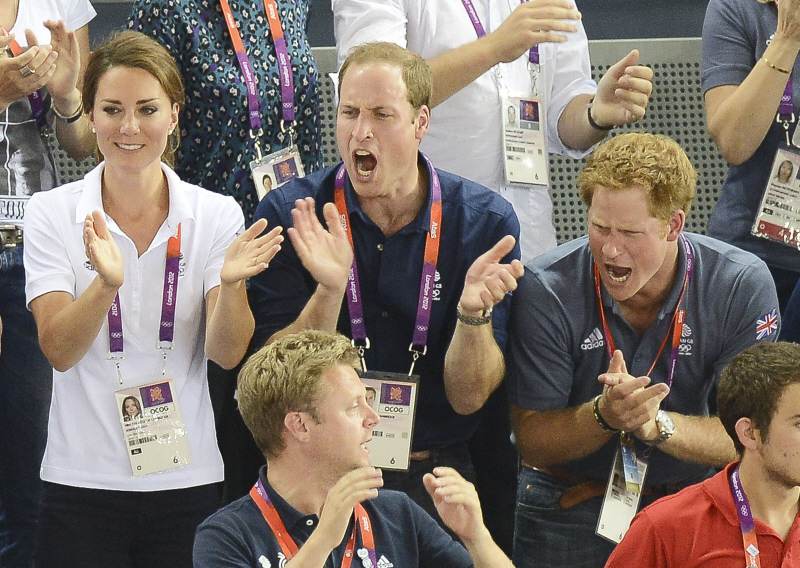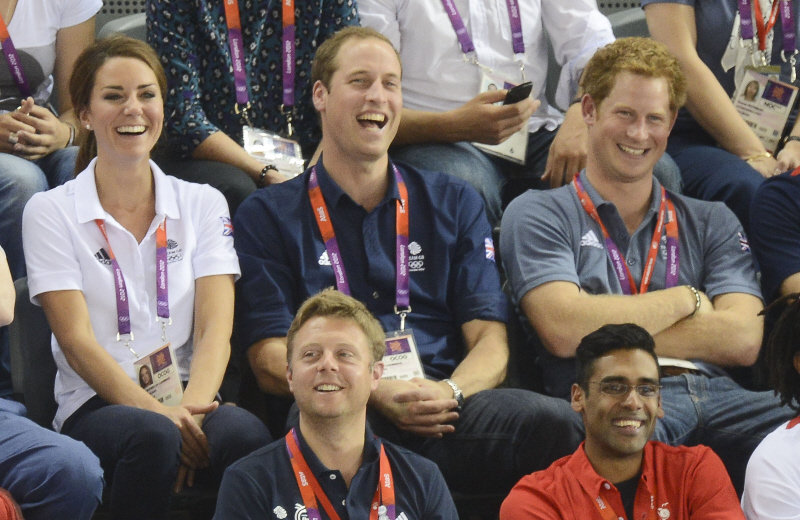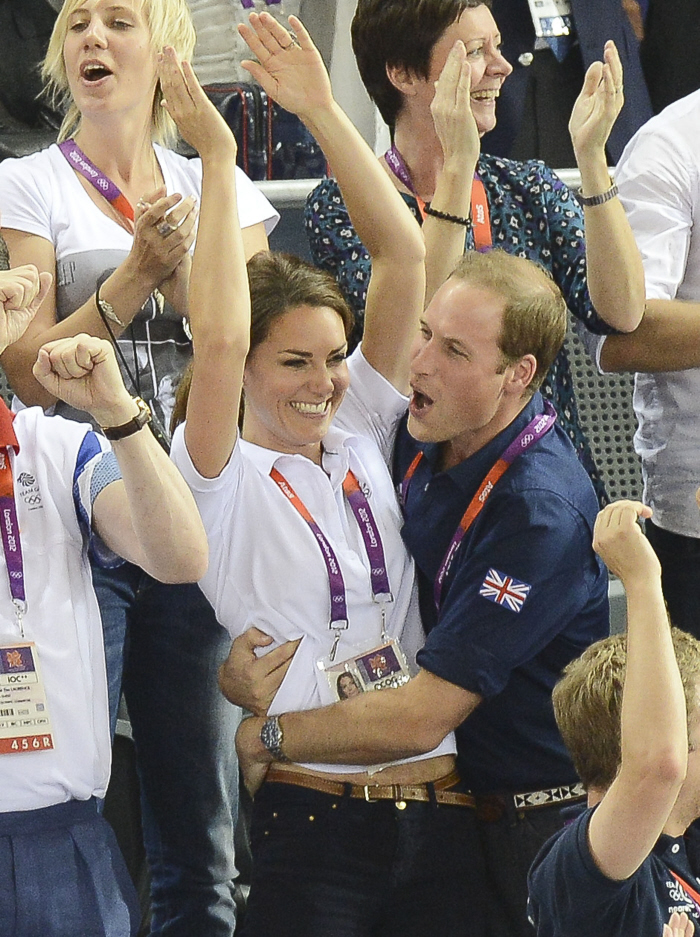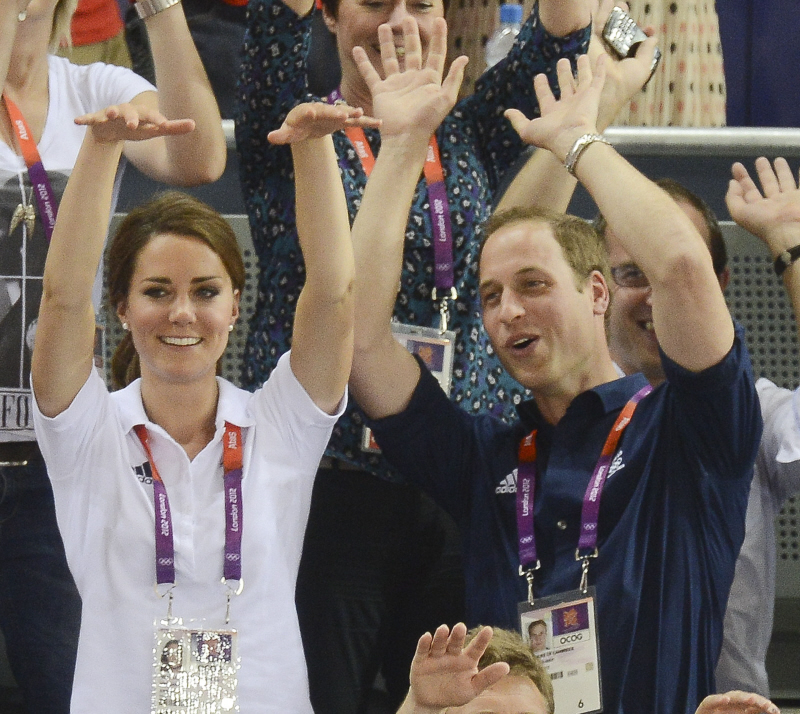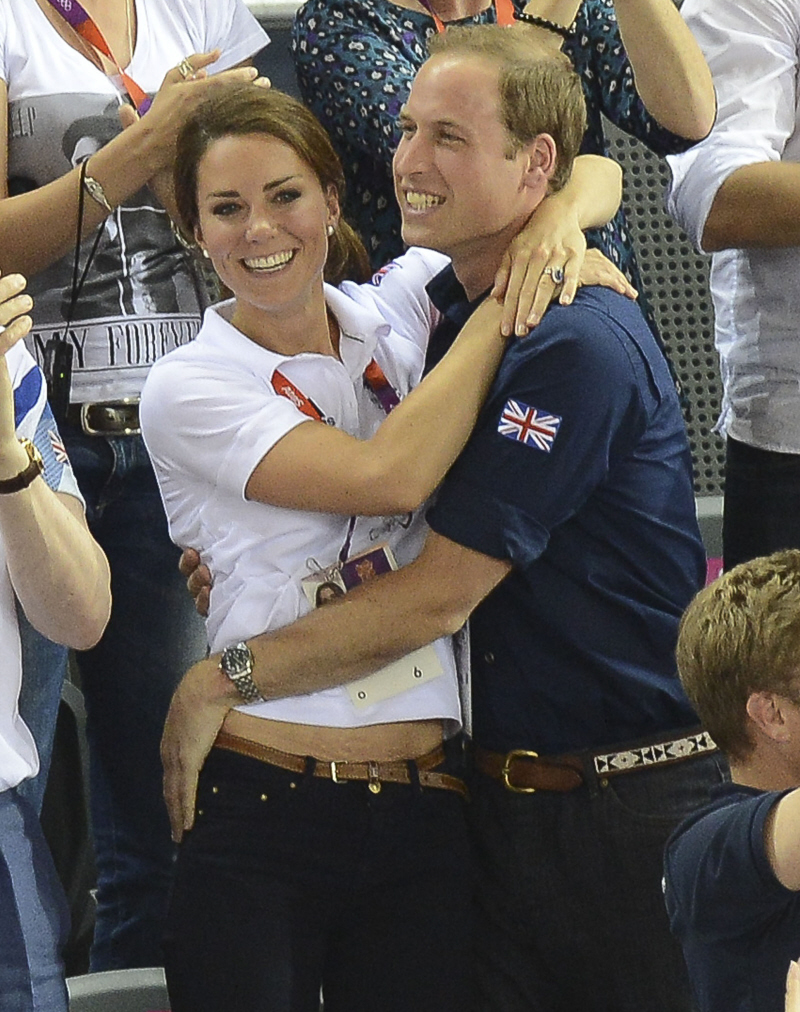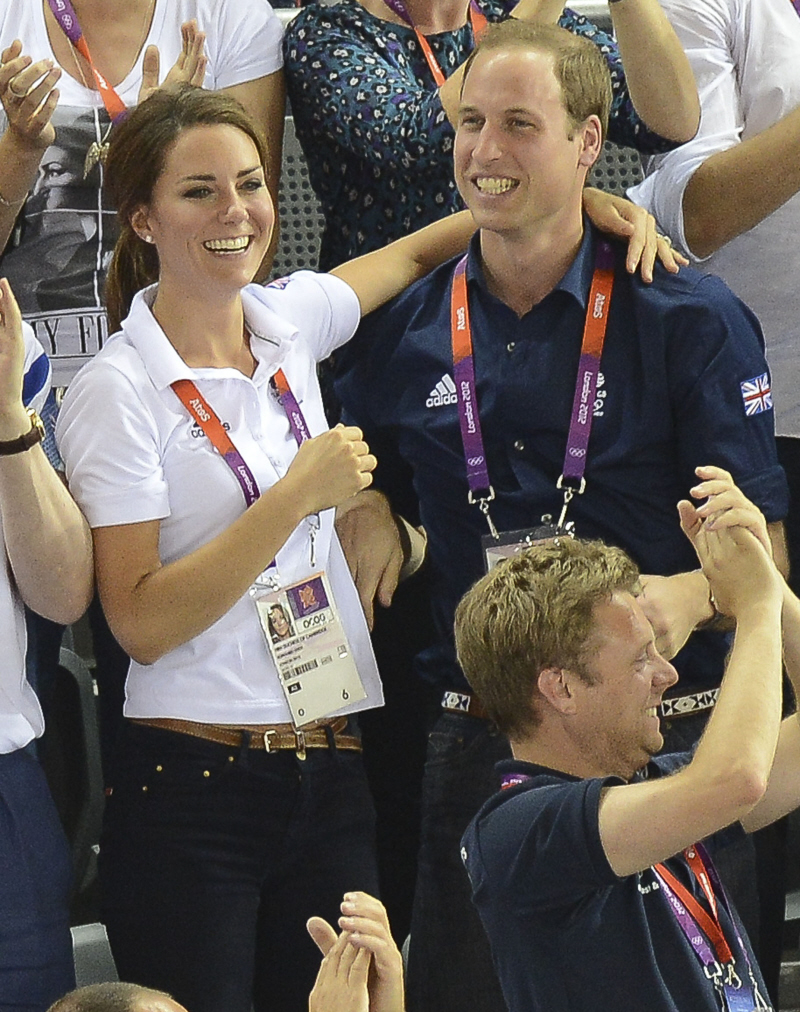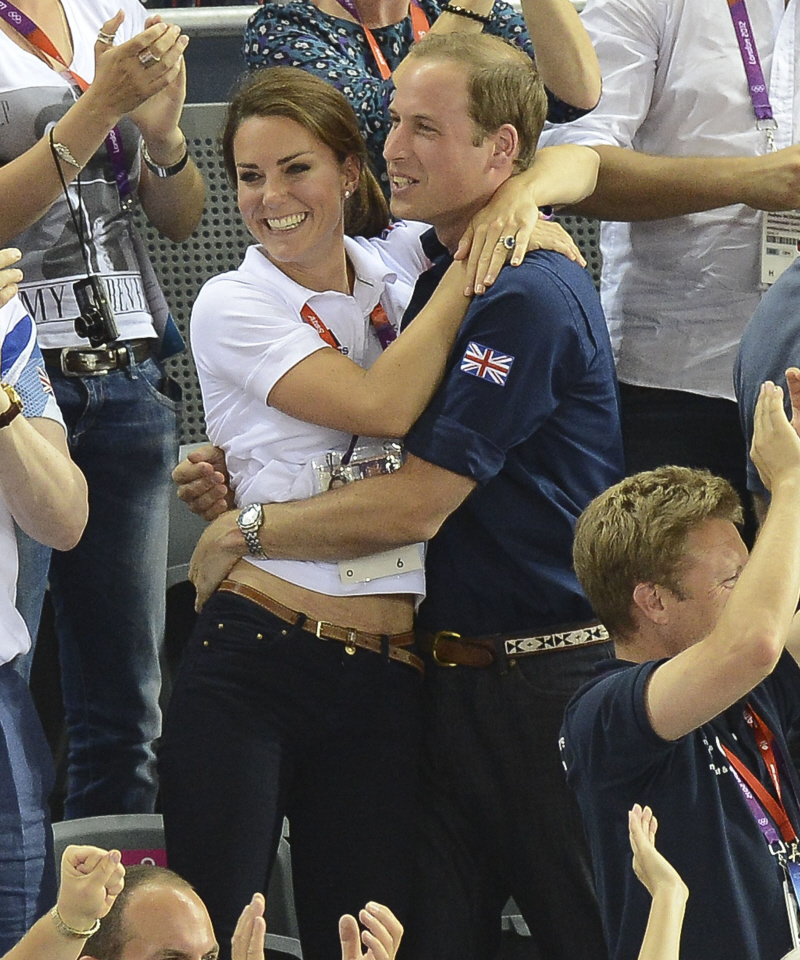 Photos courtesy of WENN.
See the original post:
Duchess Kate & Prince William embrace each other in public: shocking?!