I'm sorry if I don't have a ton of stuff to say about these photos. I already blew my proverbial wad (gross) on the Duchess Kate-Crumpet-gate situation earlier today – go here to read my previous post. For the second day in a row, we've got Kate and William at a public event. These are their first events in nearly a month, after Crumpet-gate and their epic Asian tour. Yesterday, Kate wore a weird burgundy suit by French designer Paule Ka, at an event for a law school and a scholarship program. Today, Kate wore an olive-grey coat by Reiss, one of her go-to High Street labels. It's a blah coat. I guess she tried to gussy it up with a shiny belt and boots, but it's still an epically boring look, and she could do so much better (and still look conservative). Today's event was in Burton-Upon-Trent, Staffordshire, and it was for the Football Association. William is president. I was going to try to summarize, but my eyes glaze over whenever sports come up:
If she had been mugging up on the offside rule in preparation, the palace were being characteristically discreet. Fortunately the Duchess of Cambridge's husband is President of the Football Association and was on hand to steer her through any choppy sporting waters.

In fact Aston Villa fan Prince William was in his element today as he and Kate, wearing a grey wool coat by her favourite High Street designer Reiss, arrived in Burton-Upon-Trent, Staffordshire, for the official opening of St George's Park, the FA's new National Football Centre.

The 330-acre, £100m site is one of the most advanced sporting facilities in the world and is set to become the base for all coaching and development work undertaken by the game's governing body. It will also be the training and preparation ground for all of the England teams. It boasts 12 world-classes pitches, state-of-the-art hydrotherapy suites, biomechanic gyms and video analysis amenities.

Today the royal couple were given a tour of the main facilities before meeting England manager Roy Hodgson and his squad as they train at St George's for the first time ahead of their World Cup qualifier on Friday.

In a speech after being shown round the centre, William said: '‬Coming here this morning, seeing these wonderful facilities and beautiful surroundings – just experiencing this extraordinary place – gave me the same feelings I had when I first went to the Olympic Park. A mixture of pride that we are capable in this country of creating something so beyond compare anywhere else, and excitement at what this means, not just for our national game, but for sport and opportunity in this country as a whole.‬‪'

'St George's Park, and the concept that underpins it, is something totally new. It will be far more than just a world class facility for training our future world-beating national team. It is more than just the university from which thousands of highly qualified coaches will graduate. It is also a magnificent example of the sort of social initiative that brings opportunity and purpose to wider British life. It will provide employment and a social hub for local people and, through the thousands of volunteers on which coaching relies, it will foster community spirit, purpose and hope throughout England.'
Sounds… sure. Okay. It sounds like it was more of a "William event" than a "Kate event". Kate seems incidental to whatever is going on – she was probably just there to support William. Because she literally had nothing else on her plate (maybe some shopping and a hair appointment?).
In the earlier post, some of you were claiming that there was definitive PROOF (!!) that Kate is now knocked up. I still don't know. Now is when everyone claimed Will & Kate would finally start TRYING for a baby, but I don't think we can offer Kate's hand-positions as "proof" of her gut full of heir.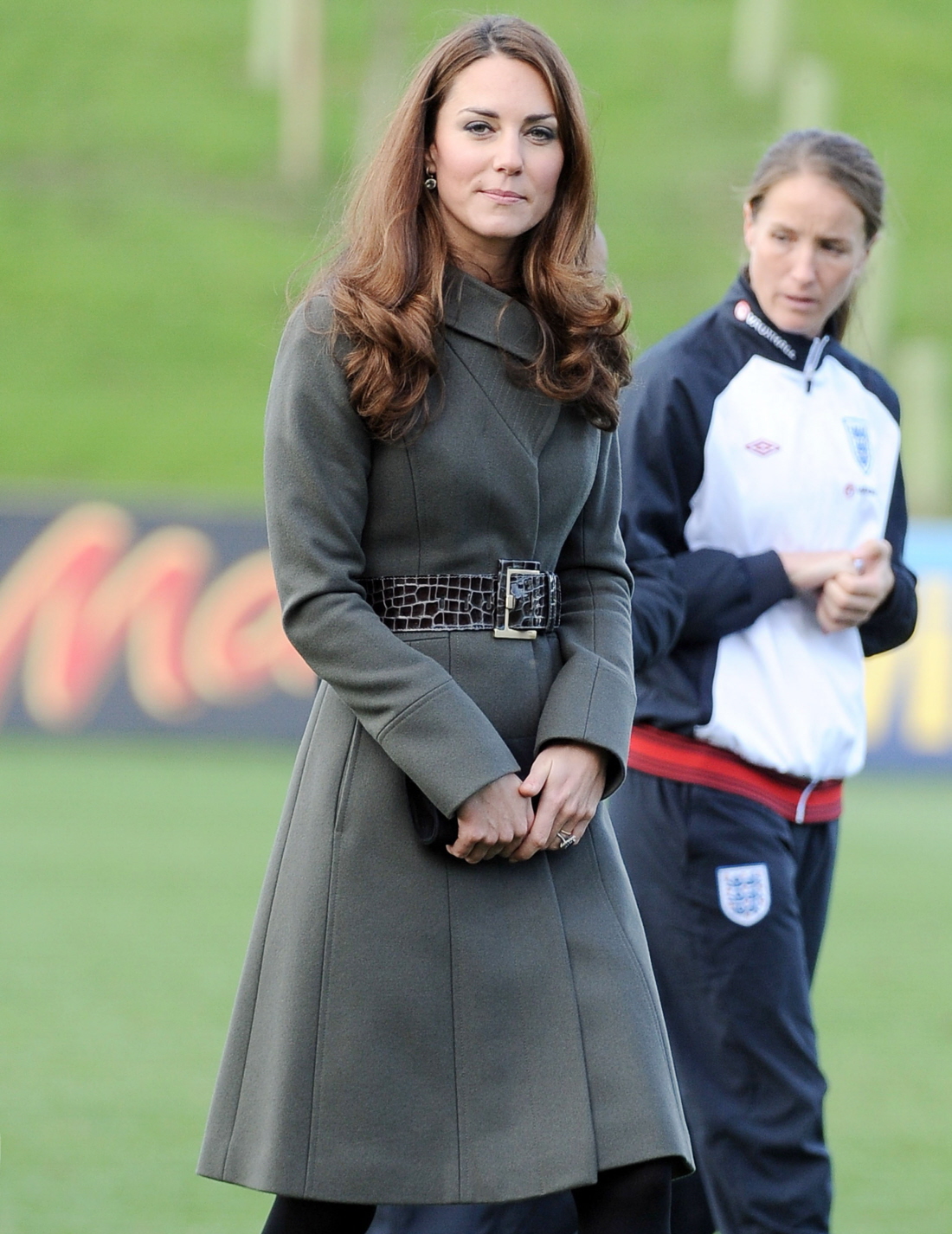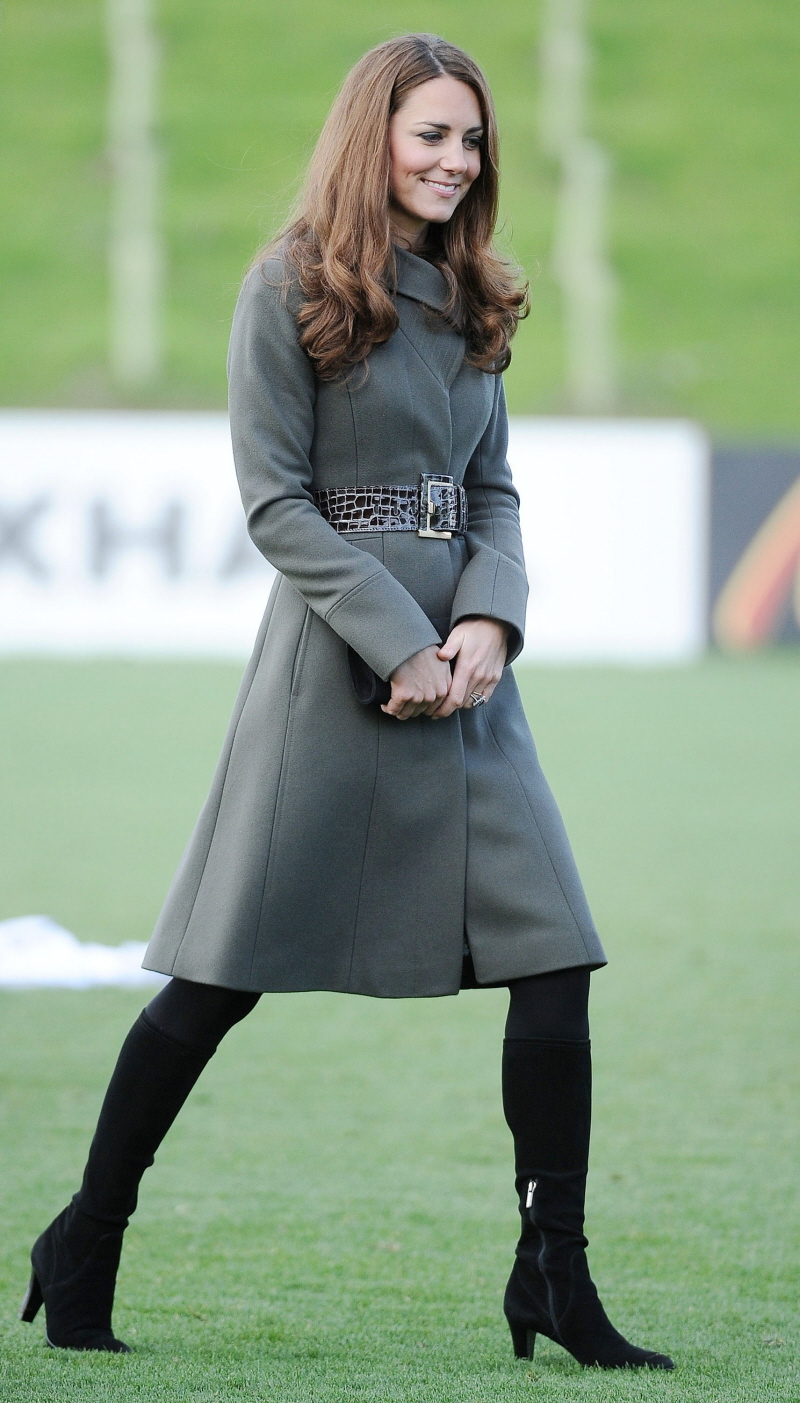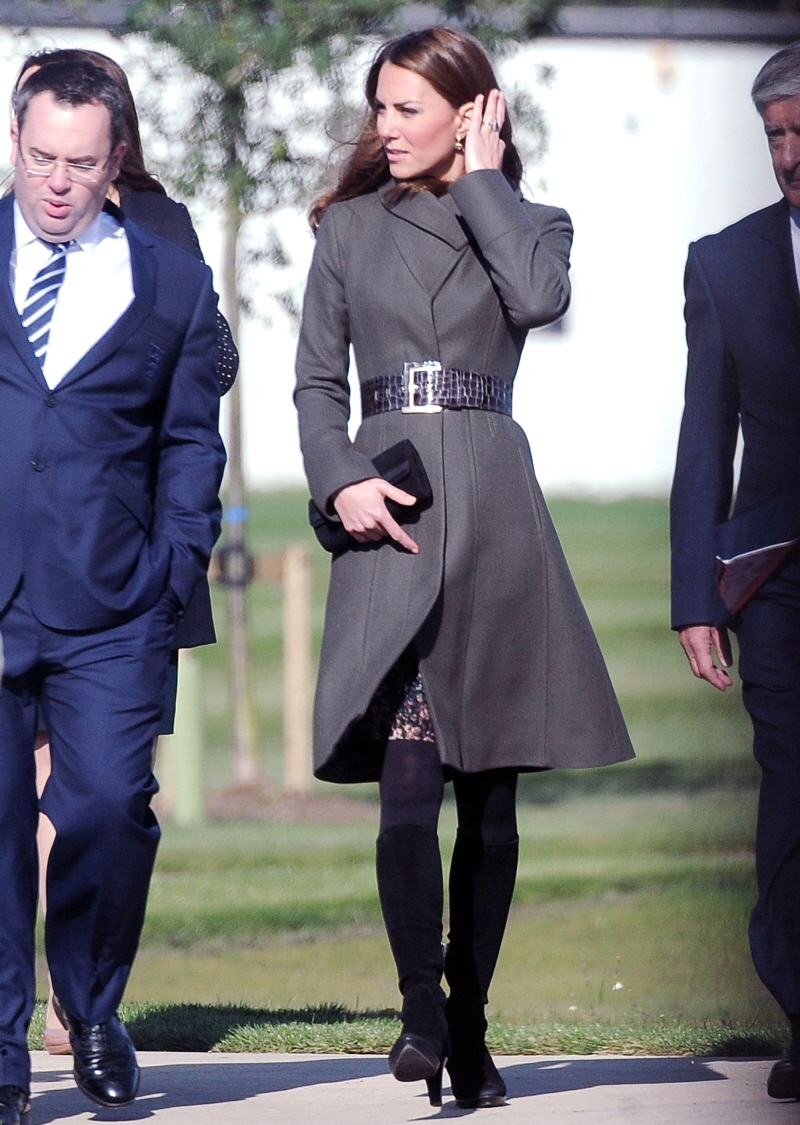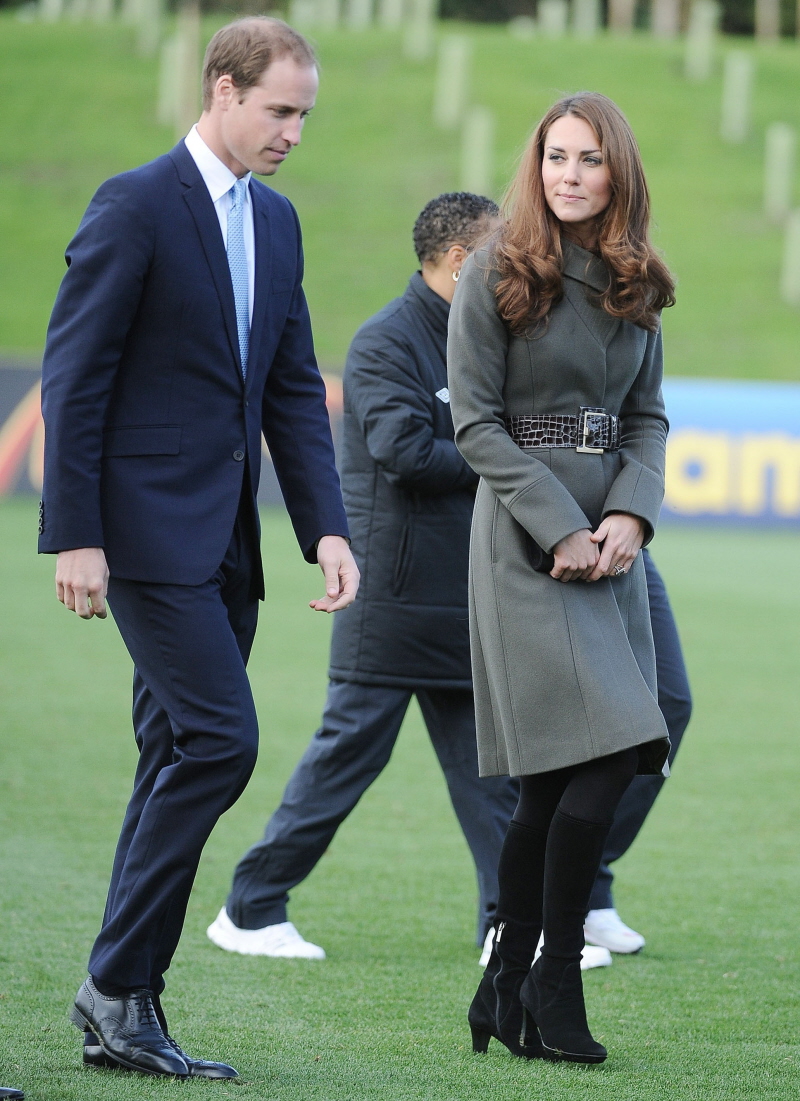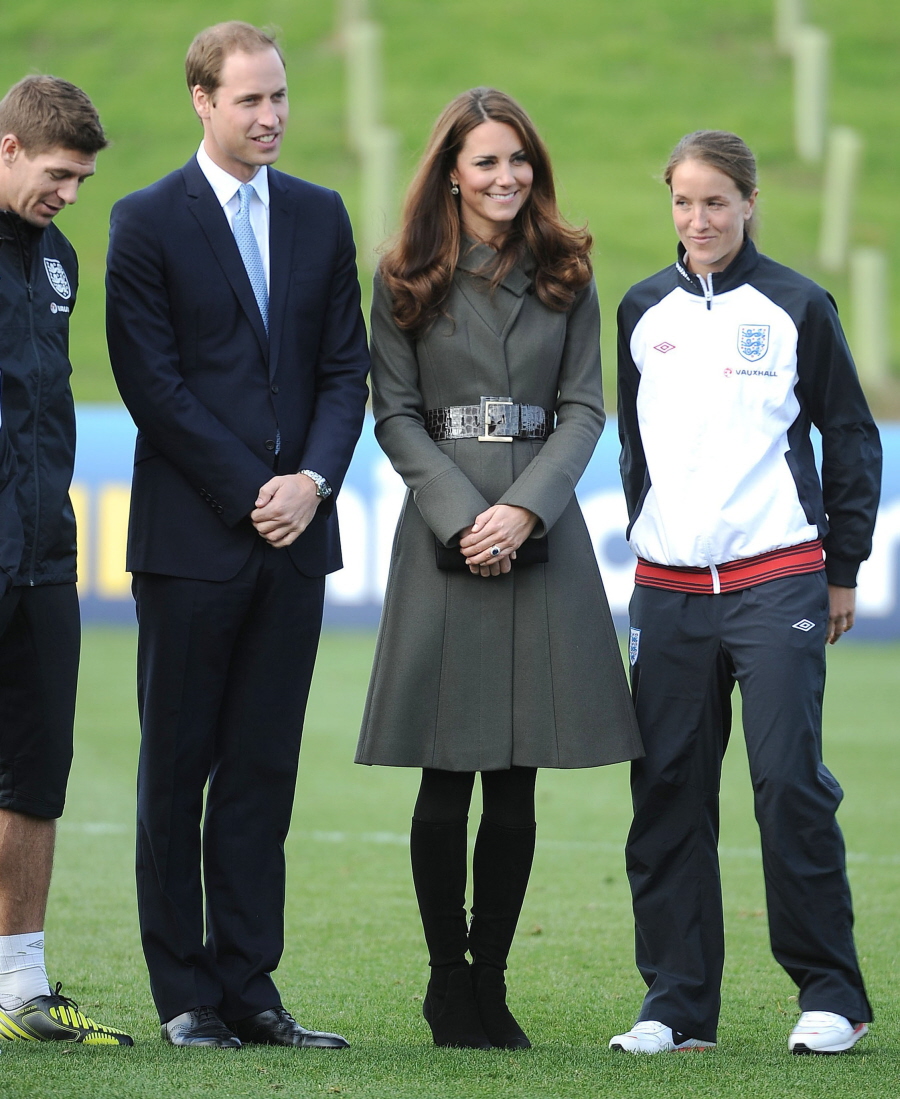 Photos courtesy of Fame/Flynet.
Excerpt from:
Duchess Kate in an olive-grey Reiss coat, in the UK: boring or occasion-perfect?