These are some of the cutest photos I've ever seen. David and Victoria Beckham took all of their kids to Disneyland a few days ago, and these are just some of the photos from their trip. Usually, when a celebrity takes their kid to Disneyland, the Disney machine makes sure that there are some "official" photos of the celebrity and, like, Mickey Mouse. I haven't seen any of those – which makes me think that the Family Beckham just decided to celebrate the kids getting out of school, and just went to Disneyland as complete civilians.
Y'all know I'm not even that much of a baby person, right? But I adore Harper Seven Beckham. She looks like both of her parents, and yet… different. She's so amazingly chubby! And I love that her daddy is holding her the whole time, in every photo. She seems like a very docile baby, right? Whenever she's with either of her parents, there are never any tantrums or anything.
Another favorite part of these photos: Harper got TWO hats. She has a cute little straw hat to shield her little face from the sun. AND she got a mouse-ear hat!
I always say this, but it's worth saying again – the Beckhams really are a close family, and I buy that both David and Victoria are VERY hands-on with their kids. It shows.
PS… Posh is wearing flats. And I LOVE her maxi-dress.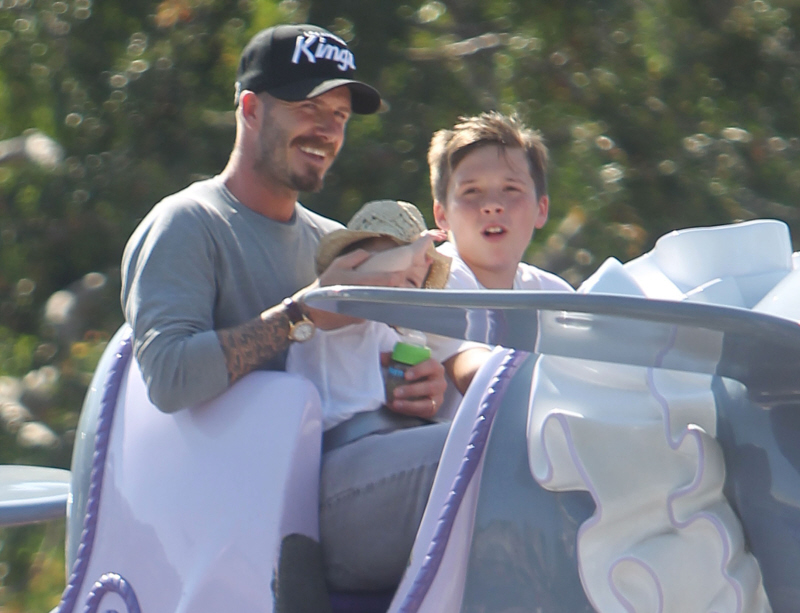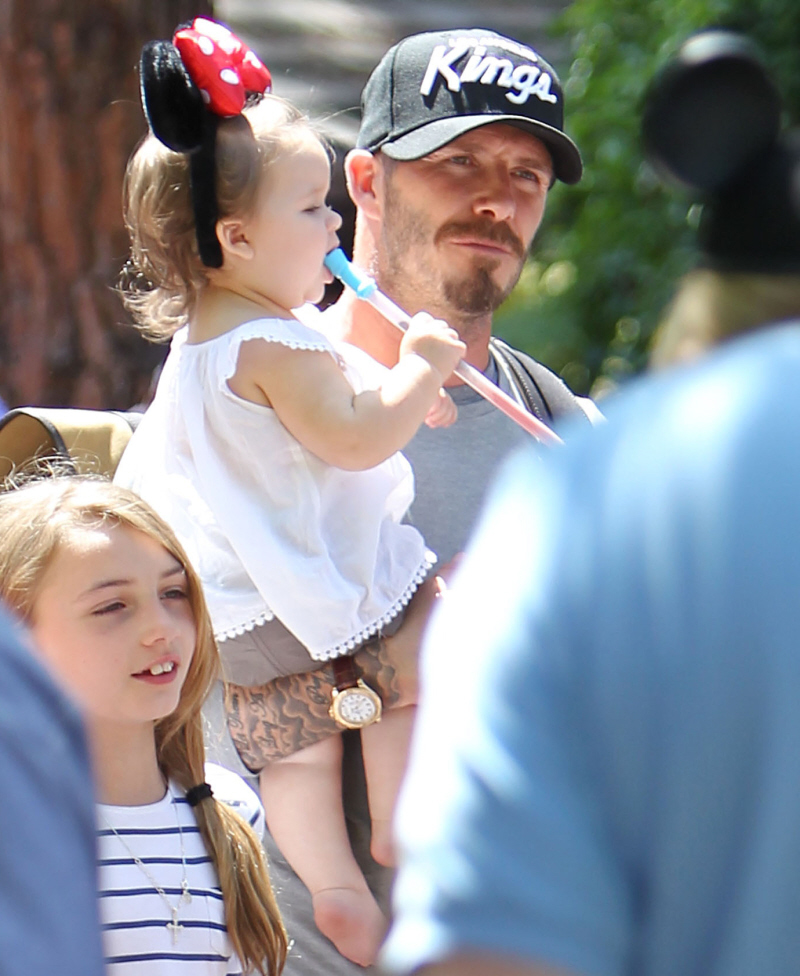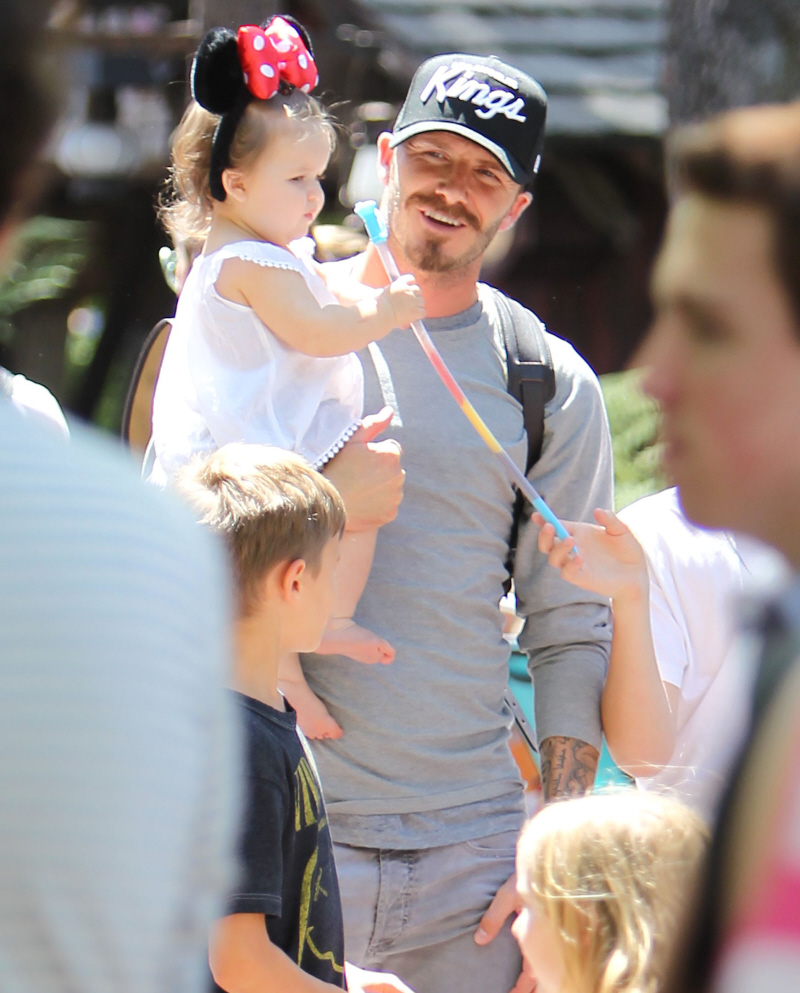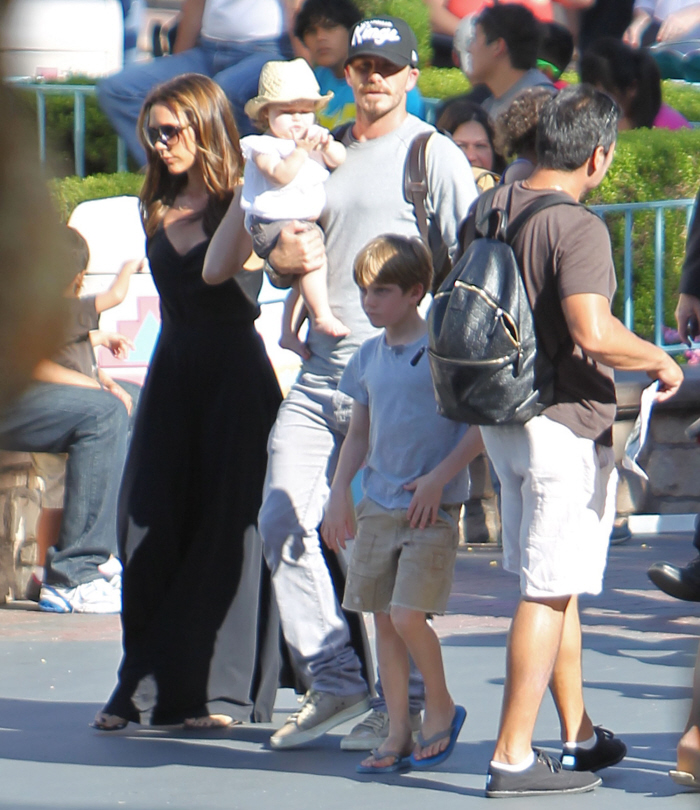 Photos courtesy of WENN.
View original post here:
David & Posh Beckham show off adorably chubby Harper at Disneyland: so cute?