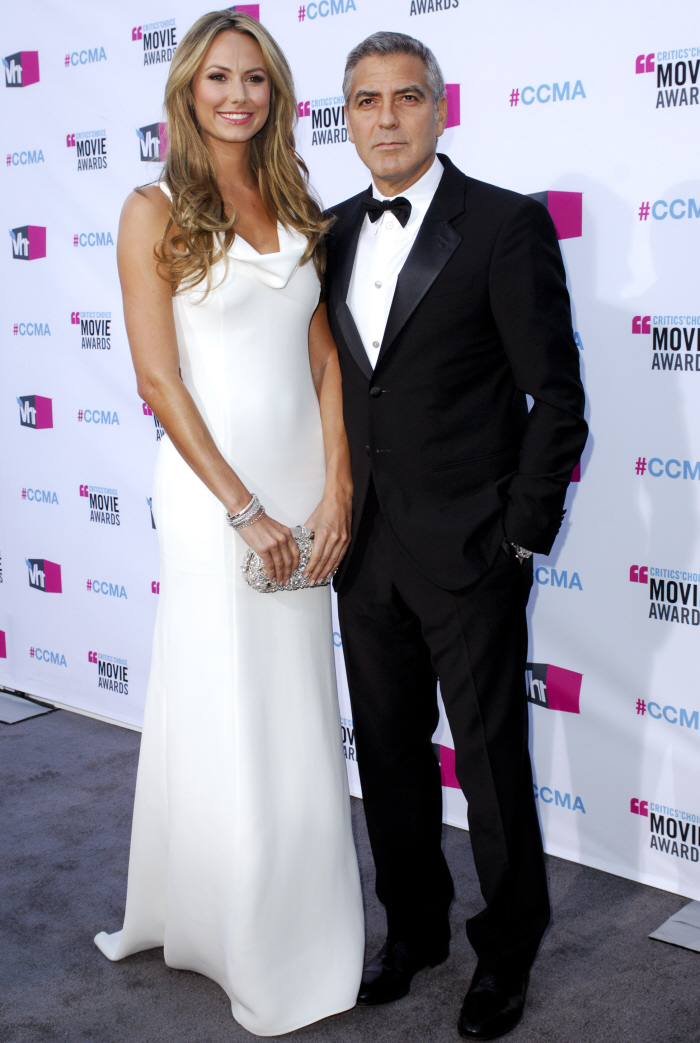 George Clooney was anointed by Hollywood last night at the Critics Choice Awards. At least, that's how it went in George's mind. Look… one of my problems with George is that although he and I share many of the same political views, I'm usually turned off by his political and general smugness. I feel like his speech about Haiti – not to mention his acceptance speech – turned into a "Clooney Knows Best, Listen Up Women and Children, I'm Going To Tell You What You Should Think About Important Issues" lecture. Do I agree with what he says for the most part? Yep. I just find his attitude unbearable sometimes. Although…I did think it was sweet when George won and he went over to the Moneyball table and he and Brad Pitt kissed each other. Brad was really classy, and he gave George a standing ovation. Their bromance is sweet.
Anyway…George was there with Oscar-Date Barbie, of course. This is one of the first red carpets where Stacy has worn her hair down. I'm surprised by how cute she looks with a blowout! She should wear it down more often, it really softens her. It makes her look younger too – perhaps too young, because it really does seem like George is showing off his daughter, right?
Stacy's dress is Armani – Armani loves George, and Armani always ends up dressing George's girls. The fit of the dress is great, and I even like the little cowl neck, and the sparkly straps at the back. This is a solid look for Stacy, one of her best. Her makeup is even subdued! No drag queeny makeup for Oscar Date-Barbie.
The camera kept cutting to George's table too, and Stacy always looked lively and happy. I saw her posing for photos with Viola Davis, which… I mean, Viola has better things to do. Stacy seems like an enthusiastic puppy, just happy to jump around and get attention. We'll see, Stacy. We'll see.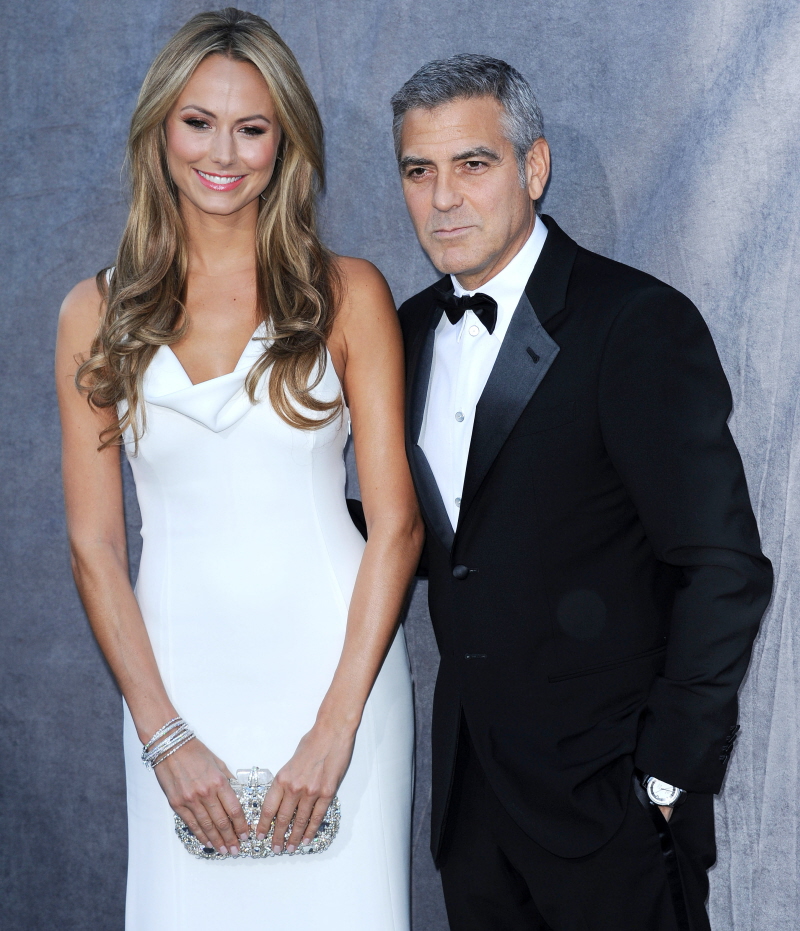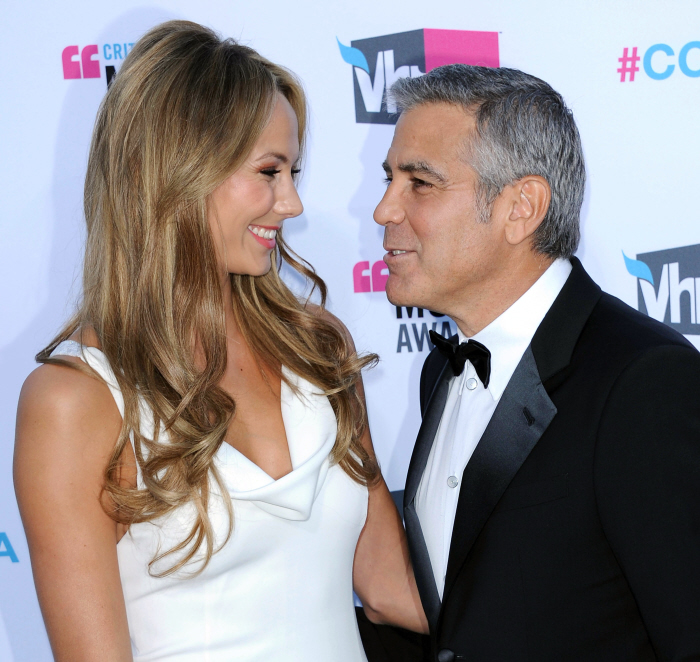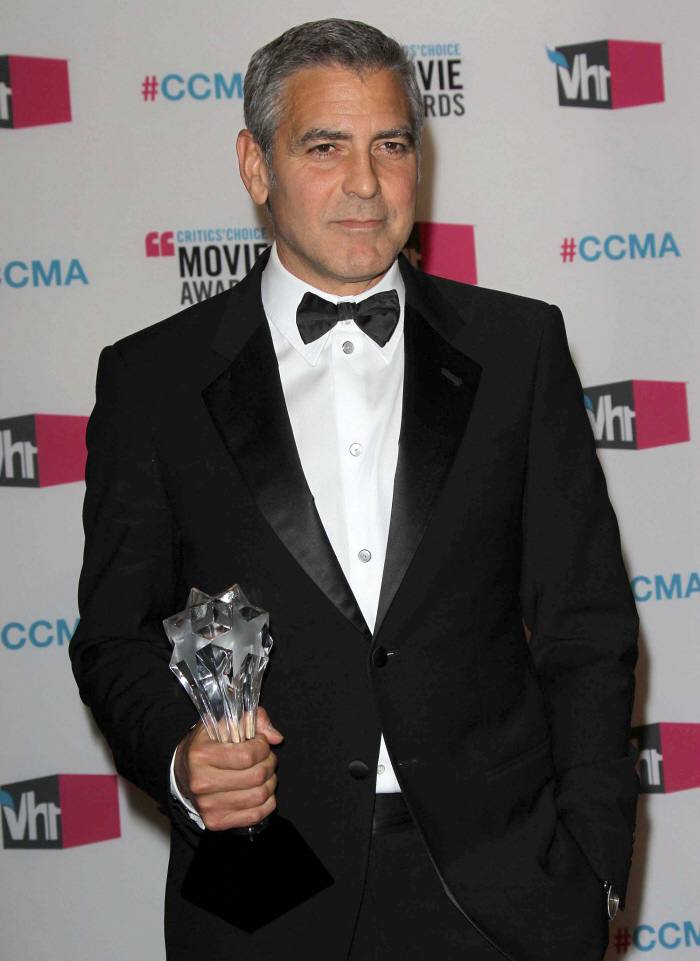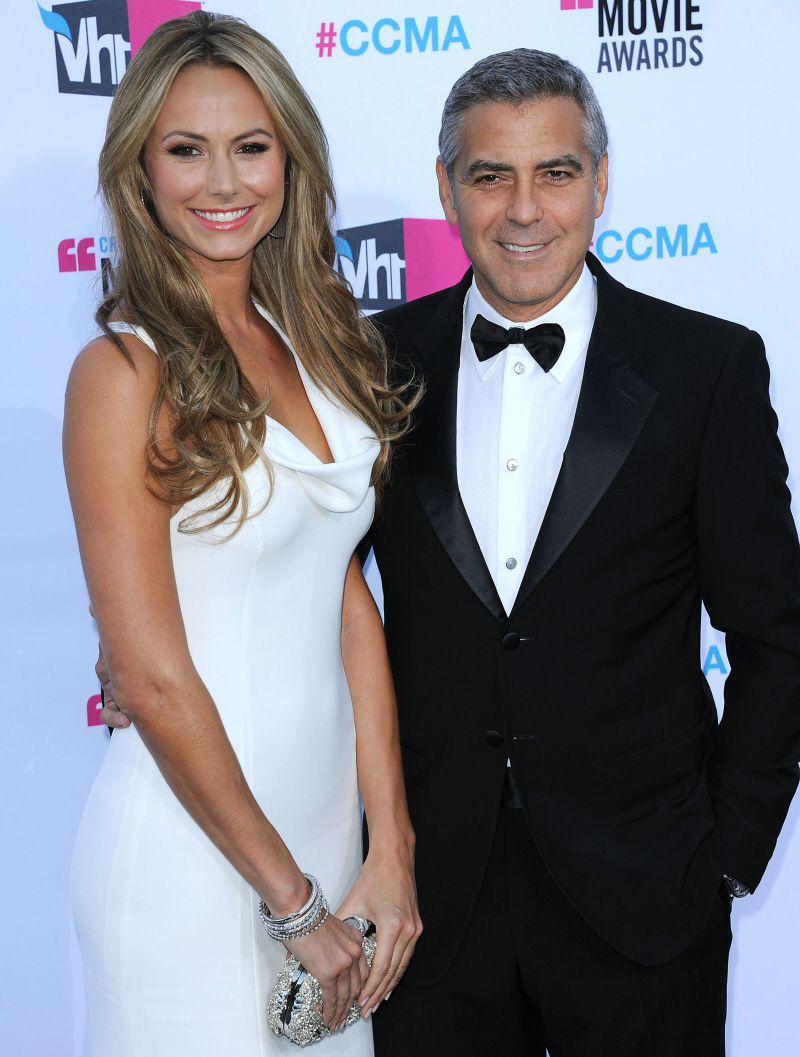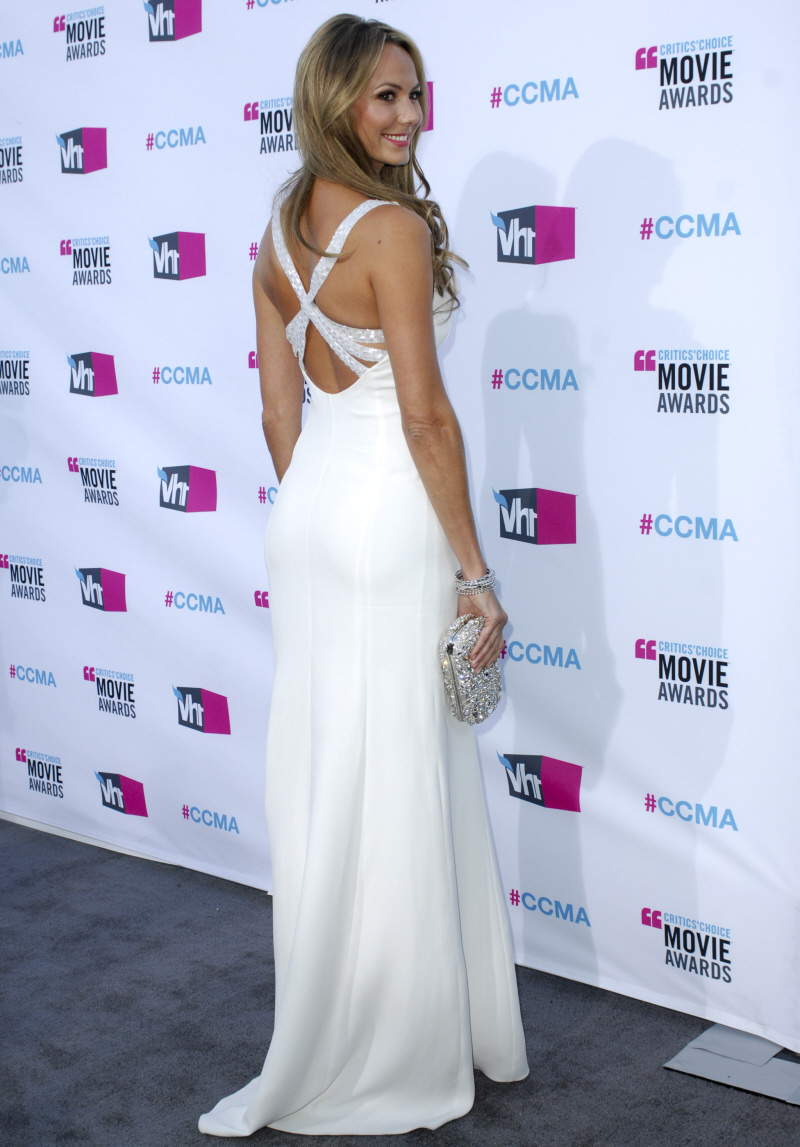 Photos courtesy of WENN, Fame.
Link:
Critics Choice Fashion: Stacy Keibler & George Clooney, glamorous in Armani?